I am still hard at work on the inside of my playhouse.  Actually, my new workspace for Daisy Mae Belle!
I found several great yard sale finds this weekend.  I will share those soon!
I am working on a chair that I hope to share tomorrow.
And, this is the pillow that I made for it.  I put one of my favorite quotes on it.  The quote is from Satchel Paige, and it says; "Sometimes I sits and thinks and sometimes I just sits."
I hope my new chair will become just that place for me.  A place where I can sits and thinks or sometimes I will just sits.  (With a large fruit tea and a great magazine, planning my family's next beach vacation. . . )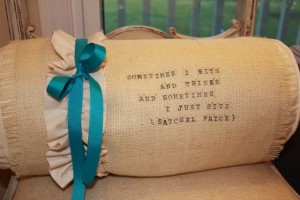 Here is where I started.  A plain pillow.  A friend gave it to me thinking that I could do something with it.  She was right!  It is a nice pillow, but just needed something more!
Sorry that I am a night-time crafter.  It makes for terrible pictures!  I will get up early in the morning to take the "pretty" ones!
And, no that is not a stain on the pillow, just some weird shadow!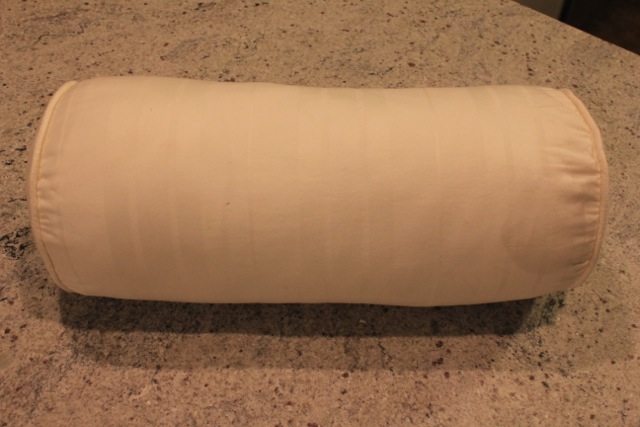 Next, I measured the pillow to see how big to cut my burlap.  Yes, that is in centimeters!  Somehow, I ended up with a European tape measure?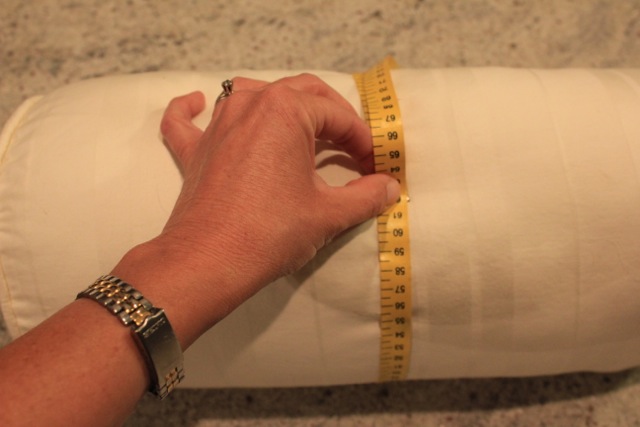 I cut a piece of burlap that would fit around plus 1/2″ for a seam allowance.  I cut the material a few inches shorter than the width of the pillow.  I wanted to see a bit of the edge of the pillow.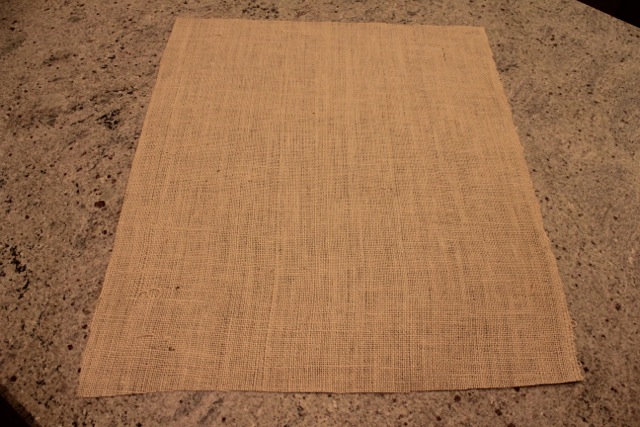 I sewed a straight stitch on the edges and fringed them.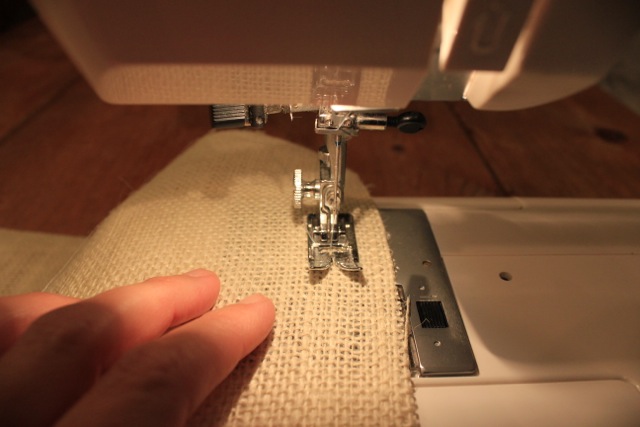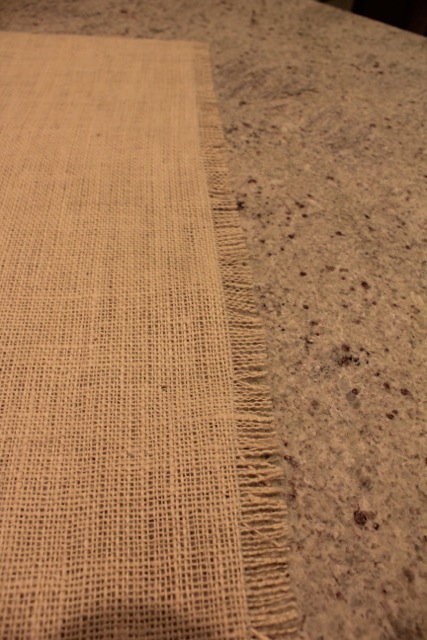 Then, I sewed the burlap together along the width with the right sides together.
Next, I pressed the seam open.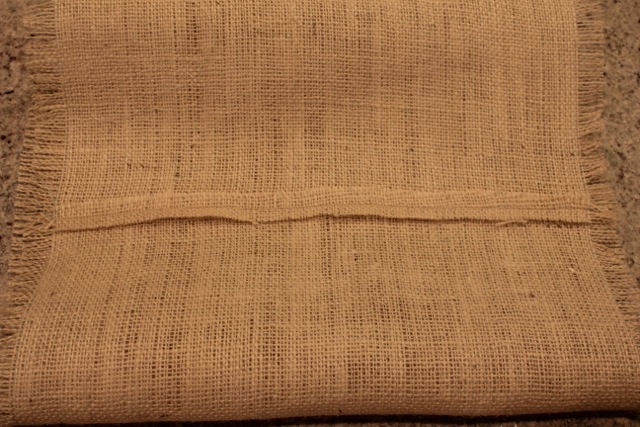 I turned the burlap right side out and stamped on the quote.  I just used a regular ink pad.  I do not plan on washing this pillow.  I will just make a new cover if this one gets too dirty!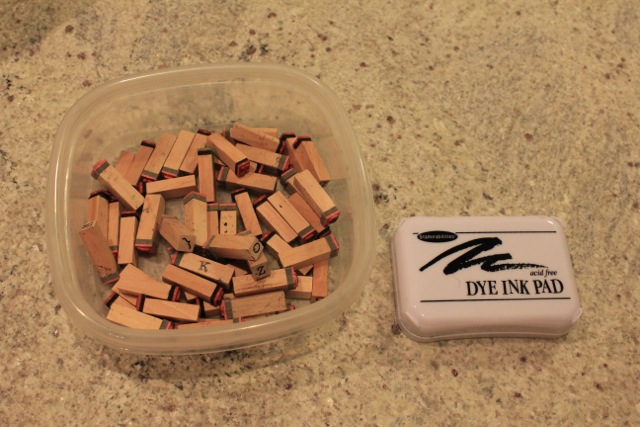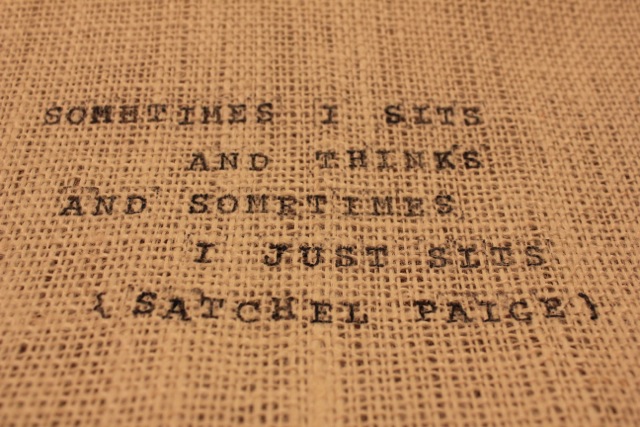 Then, I slipped the cover on the pillow.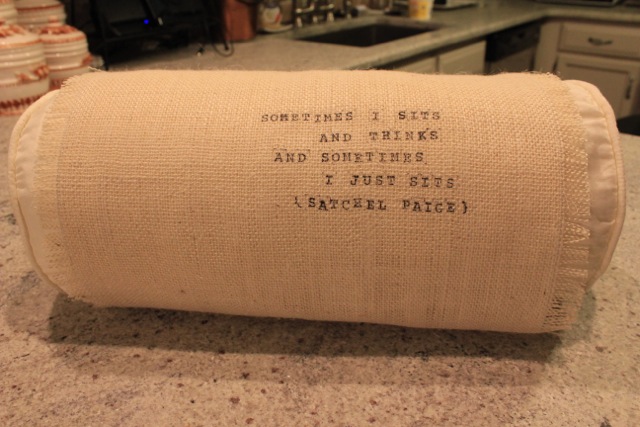 To add the ruffle, I cut a piece of muslin 3 times longer than the circumference of the pillow.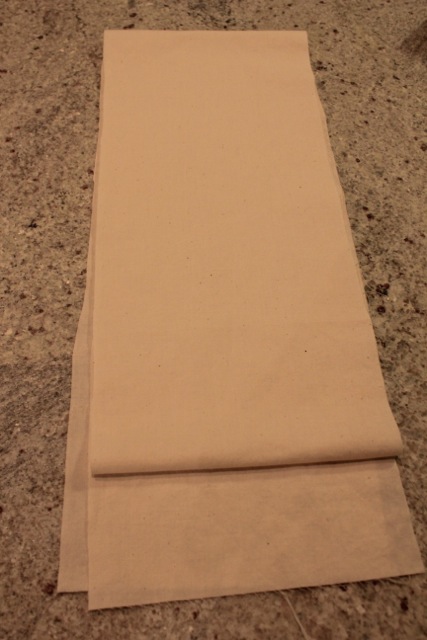 I folded it in half and sewed the raw edges together.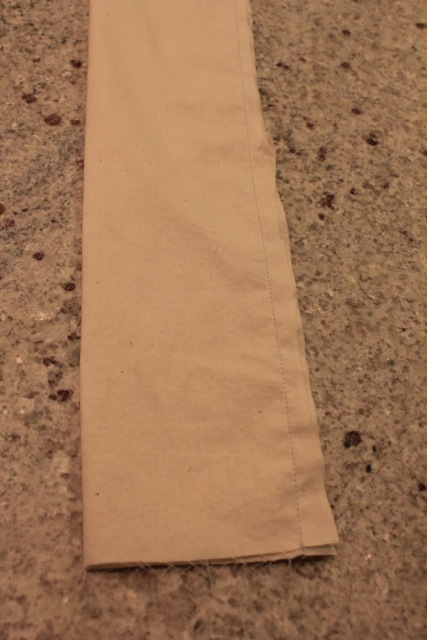 I ironed the seam open.
And, then ran a long stitch down the center of the seam.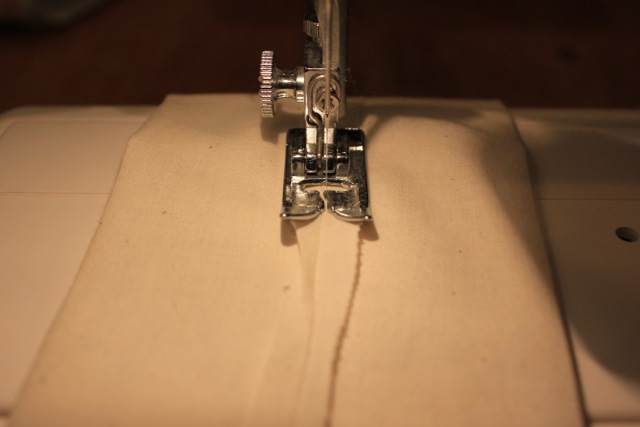 I pulled the threads until I had a ruffle.
I sewed up the raw edges on the ends.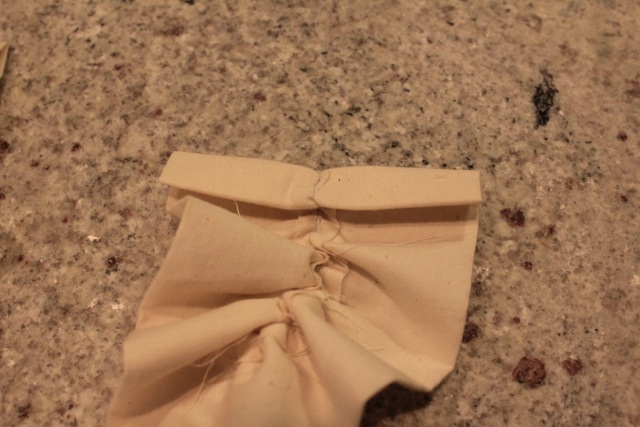 I used a safety pin to secure the ruffle onto the pillow and then tied a ribbon around the ruffle.  I can change the ribbon to match the season or my mood!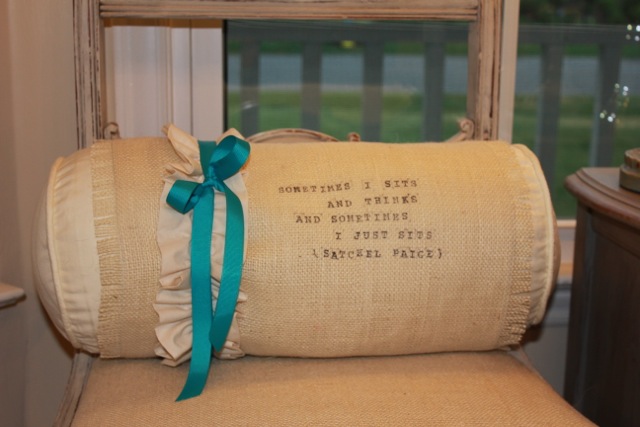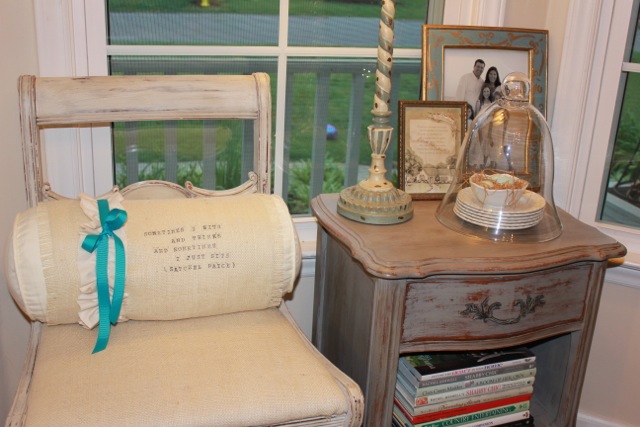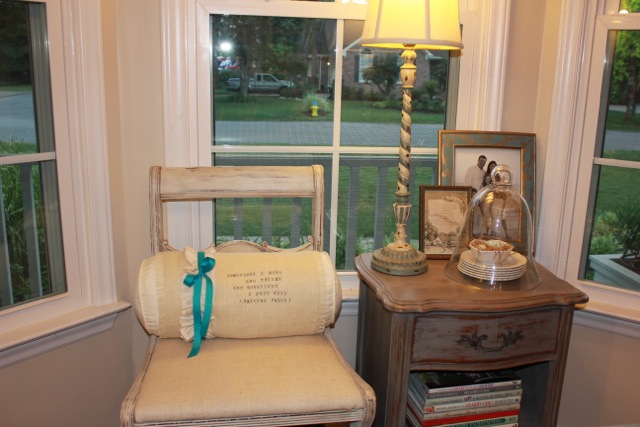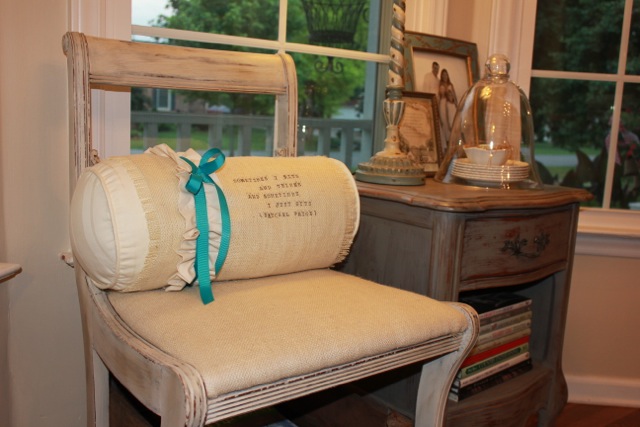 I look forward to it sitting in my chair. . .
  Sometimes thinking and sometimes just sitting!
Life to the full to you today!
Cowgirl Up
Serendipity and Spice