I like to repurpose when I can.  One thing that we always have a steady supply of are empty toilet paper rolls.  As I was thinking about how to set a fun table for Madeline's birthday party, I knew that I wanted to have napkin rings.  The only problem is that they are expensive when you need 17 of them!
As I was removing the empty toilet paper roll from the dispenser, inspiration struck!  The toilet paper roll was the perfect diameter for a napkin ring!
So, here is what I came up with: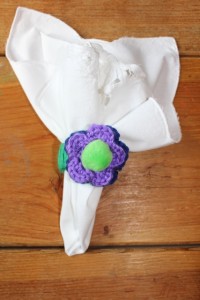 Here is where I started.  Empty toilet paper rolls!
I cut them into 1″ sections using my paper cutter.  I had to smash them a bit to get them under the blade, but they recovered nicely.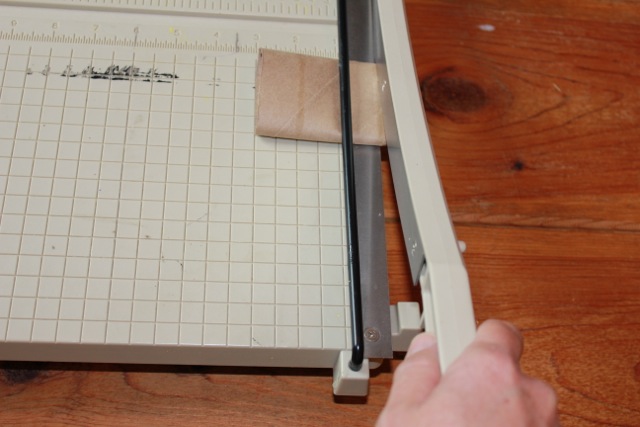 Then, I cut 3 yards of yarn.  (I am using a "chunkier" yarn – You might need more for thinner yarn.)
I attached the end of the yarn to the inside of the roll with a dab of hot glue.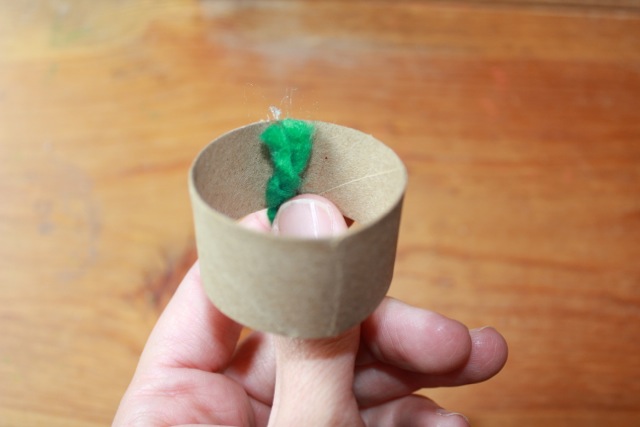 Then, I began to wrap the yarn around the roll.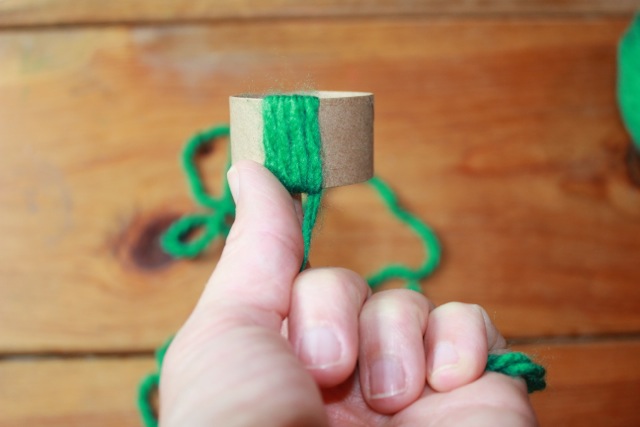 When I was done wrapping the yarn around the roll, I secured the other end with another dab of hot glue.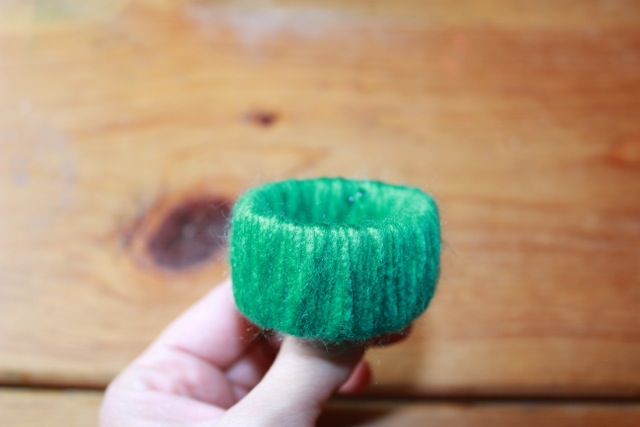 I crocheted 2 flowers for the cute topper.  You can find a great video tutorial on how to crochet a flower at Little Birdie Secrets – here.
I added a pom pom for extra cuteness.
I hot glued them all together and . . . ta-da!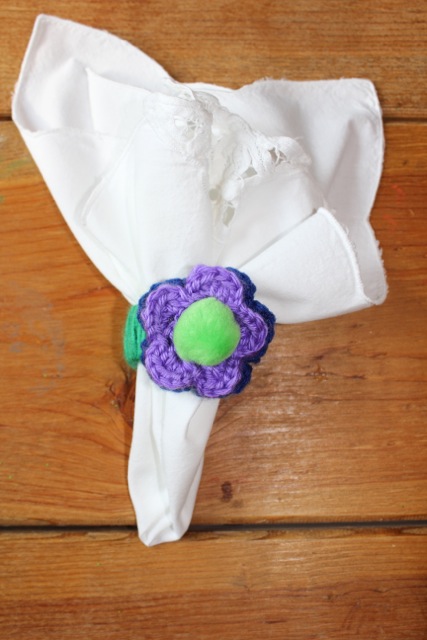 The table is going to be too cute!
I go set up today!  I am taking quite a haul of stuff!  I can't wait for Madeline to see it!  I will be sure to take plenty of pictures to share with you guys on Monday.
Enjoy your weekend!
Life to the full to you today!