So my friend Julie called the other day needing a wreath for her front door.
She was having a party the very next day and realized that her door was BARE!
I was home with a sick child, but just happened to have all of the supplies I needed to whip a wreath together…
…because friends don't let friends host parties…
…with bare doors! 🙂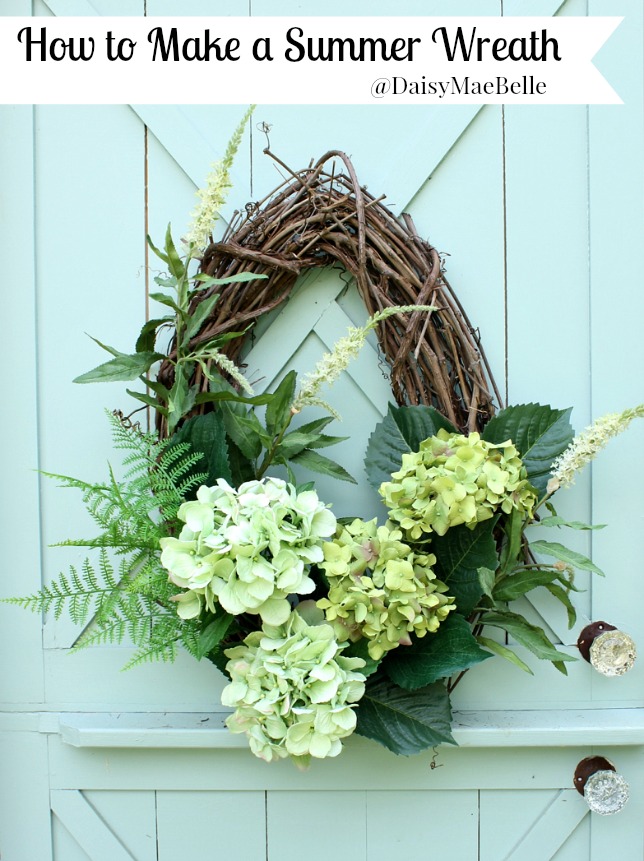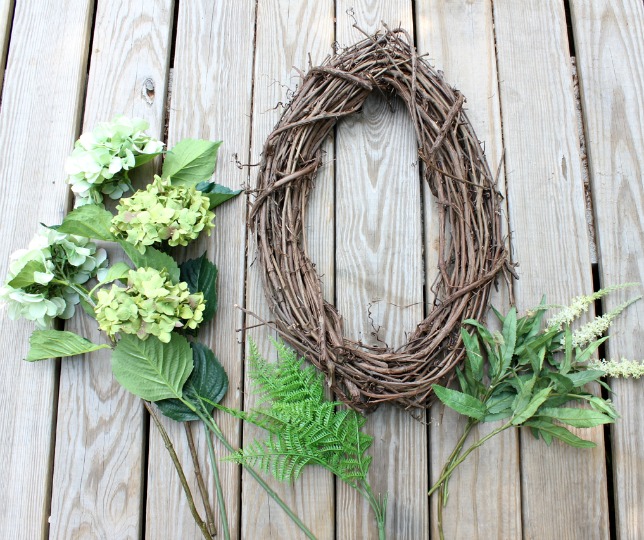 Supplies:
oval grapevine wreath
3 wispy stems
1 fern bush (I had cut a few of the stems off for THIS project)
4 hydrangea blooms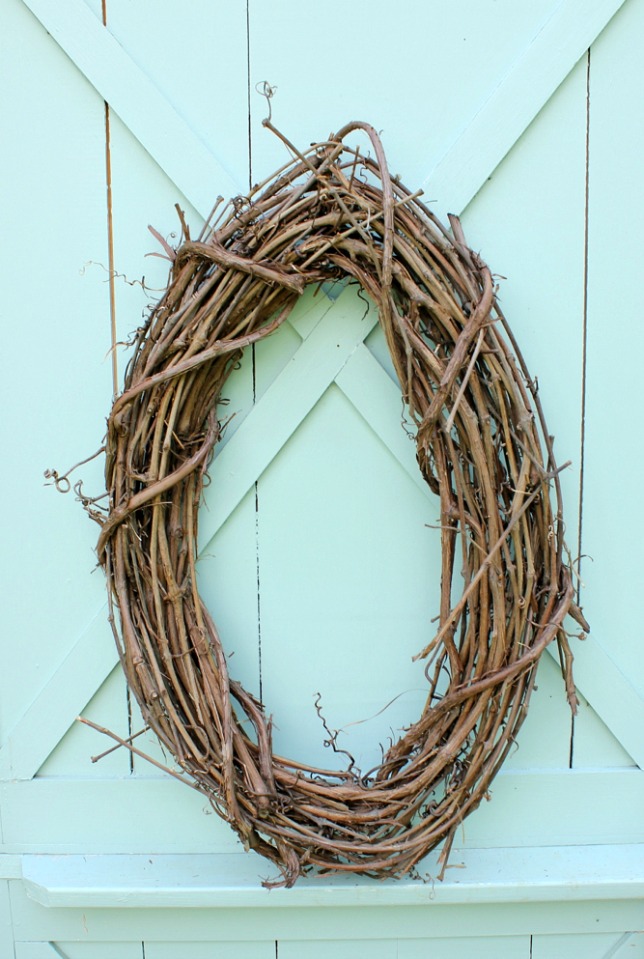 Hang the wreath so you can work with it easier.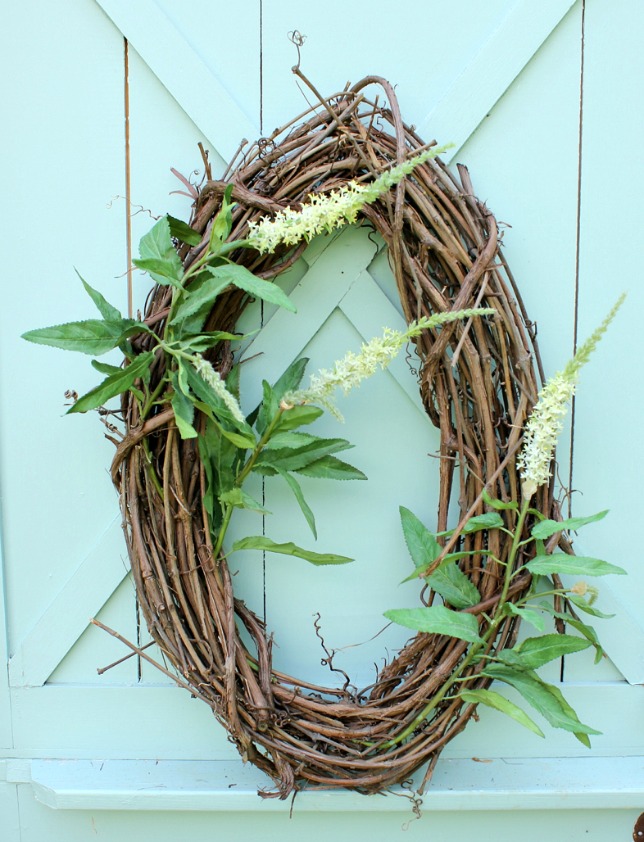 Add the 3 wispy stems.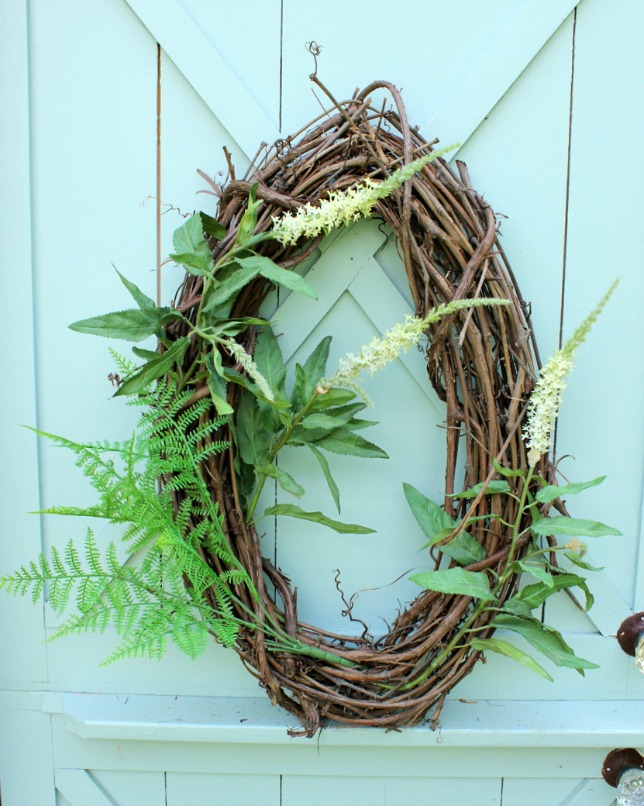 Add the fern.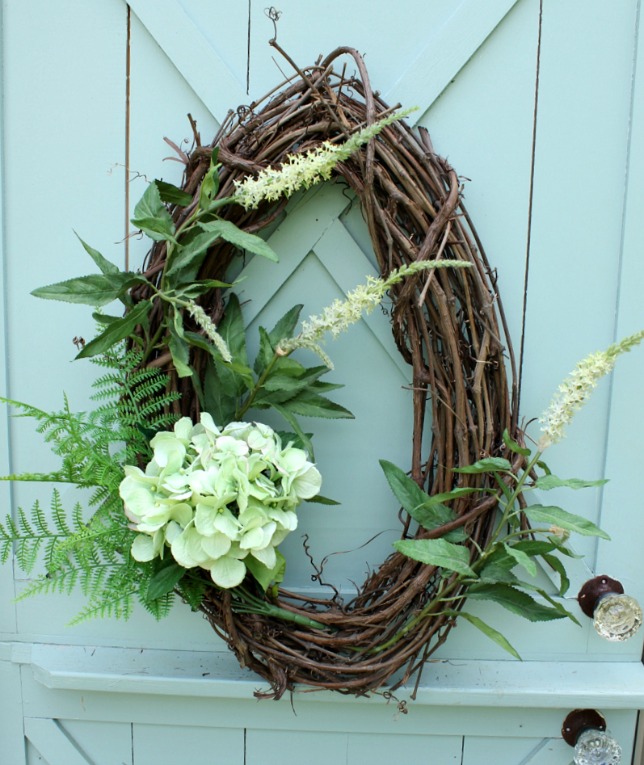 Clip the hydrangea blooms off of the stems.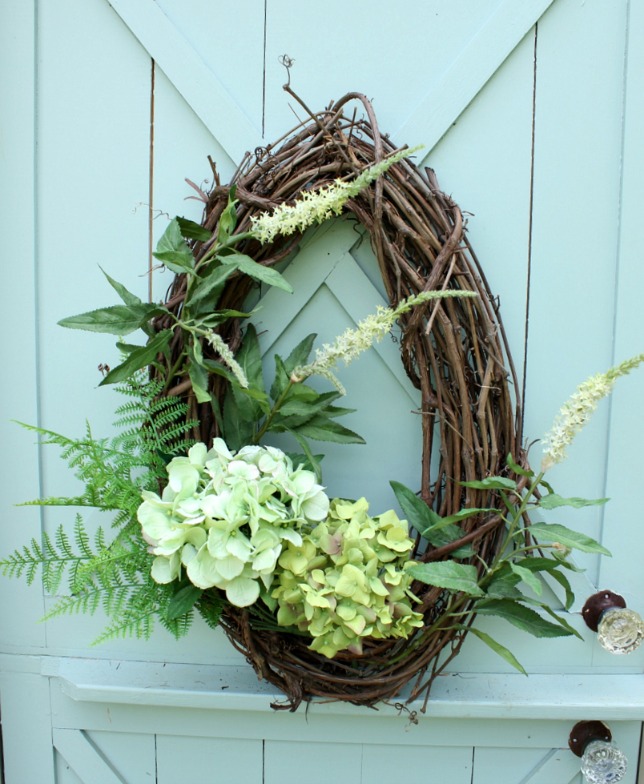 And add them one at a time.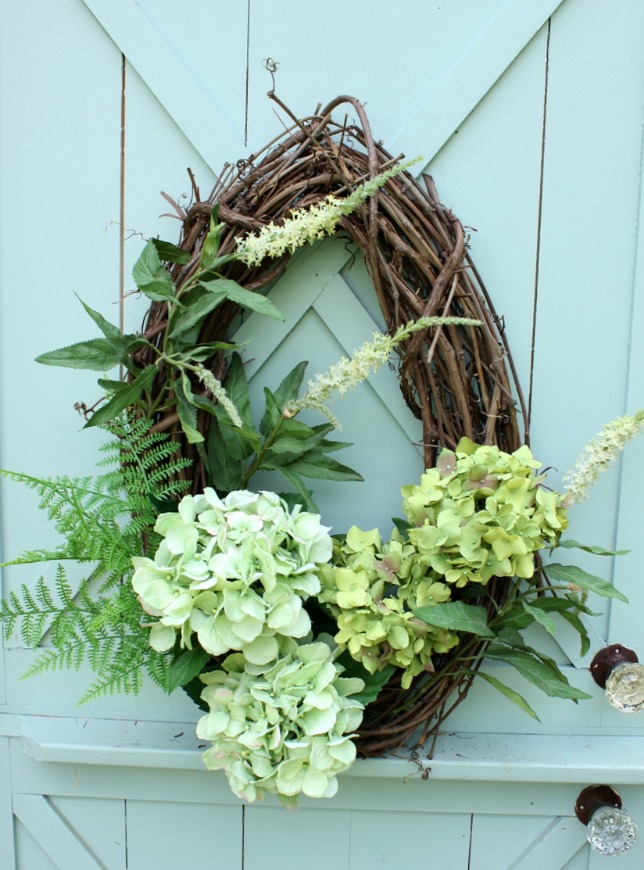 Make sure to save the leaves from the hydrangeas.
You will use them next!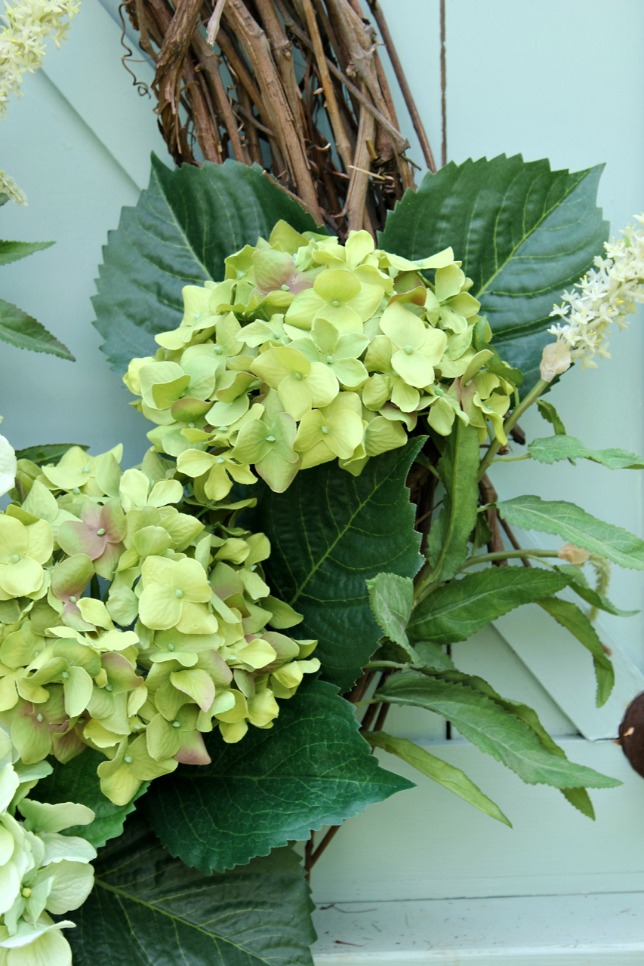 Fill in around the hydrangea with the leaves.
When you have everything where you want it, you can go back and add hot glue.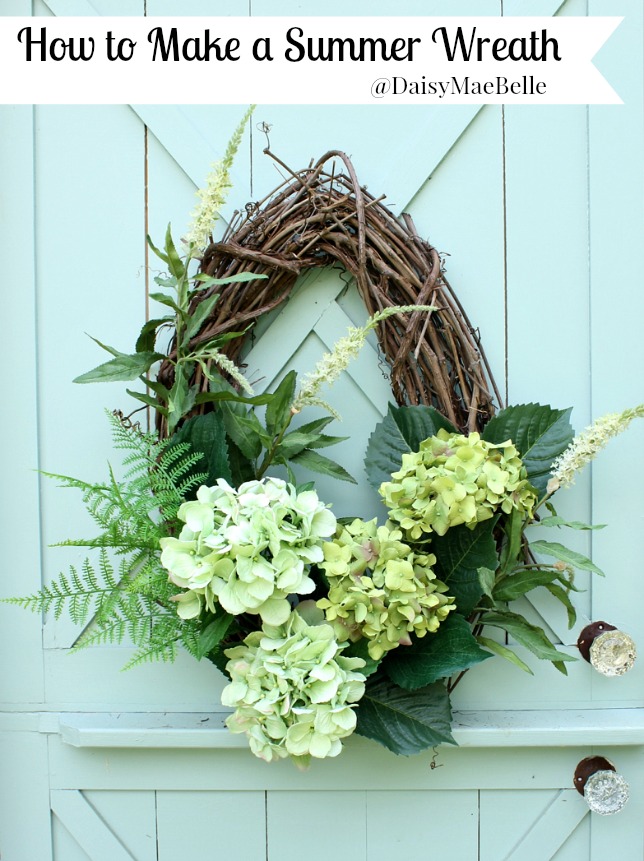 And deliver the wreath to your friends front door literally minutes before her guests arrive!
Life to the full!
Melissa