My family leaves for the beach TODAY!!!
We are fortunate to get a long fall break.
We will have 11 glorious nights in Florida.
We have been counting down the days since school started!
I will have my computer with me while I am there.
I still plan on blogging away!
I have been a busy bee getting all of the pictures that I am going to need for my posts.
I smile as I write knowing all of the fun memories that we are going to make.
I have a few ideas about our travel this year.
I will share those with you in a few days.
Today, I am going to show you a little more of my porch.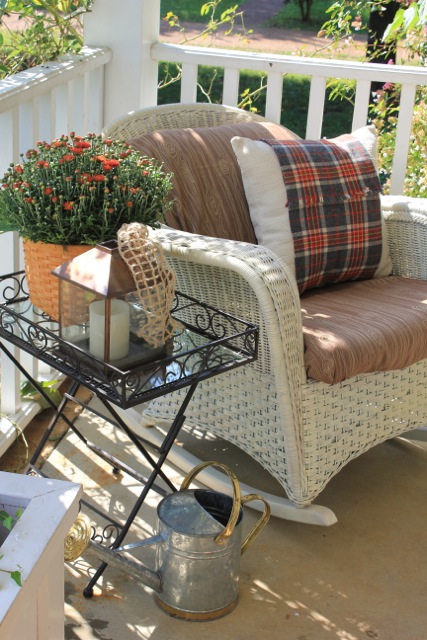 I have been doing a lot of fall decorating around here.
You ladies keep me inspired!
I am always looking for a fast way to change things up.
I painted this wicker rocker a few months back.
You can see its transformation here.
It needed a fall update.
I did not want to sew new cushions and make new pillows.
Just not worth the effort for just a few weeks!
So, I found an easy way out.
I found this great tablecloth ($3) at a yard sale and I wrapped the cushions in it.
No pins or anything.
Just wrapped it around.
It holds pretty well.
I am sure that I will have to straighten it from time to time, but that is still MUCH easier than covering cushions!

For the pillow, I started with a plain, cheap pillow from Old Time Pottery.
I bought it when they had them on sale and I paid $4 for it.
I found this great wool scarf at a yard sale for $1.
You see where I am going with this. . .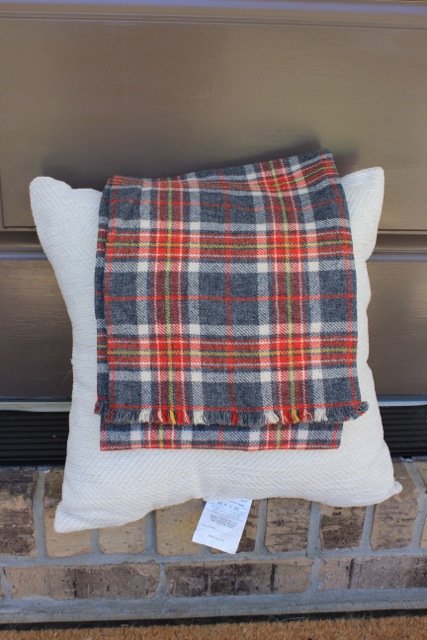 I wrapped the scarf around the pillow and pinned it in place.
(The scarf was 2 layers thick, I pinned between the 2 layers.)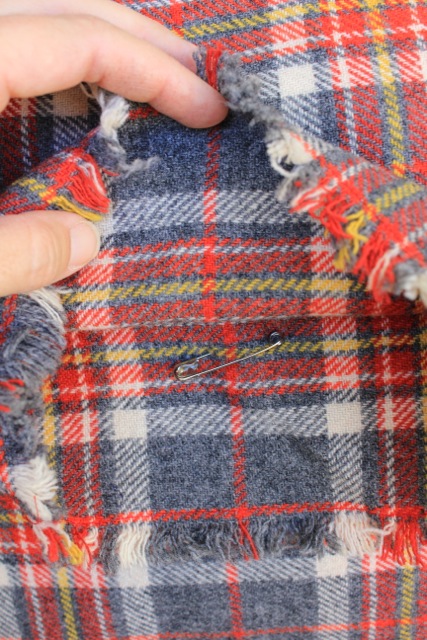 I looks so pretty sitting in the newly covered chair!
This could not have been any easier.
I am going to keep my eyes open for scarves.
I had no idea what I was going to do with this one when I bought it, but I knew I would come up with something. . .
I might never sew a pillow again!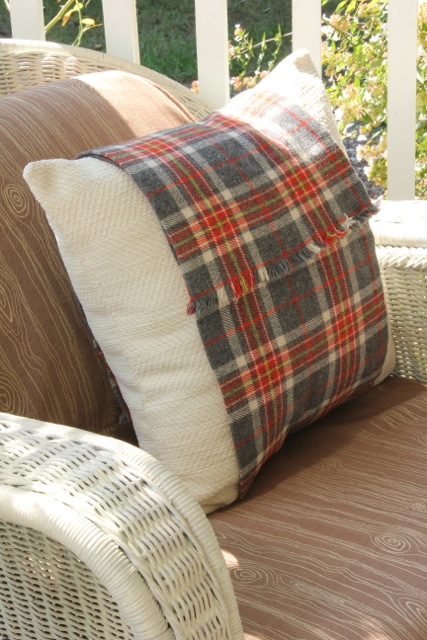 I added a side table and lantern that I already had.
Bought a mum and put it in a yard sale basket ($1).
And, added the watering can – yard sale ($1).
I just made the owl tree this year.
You can read about it here.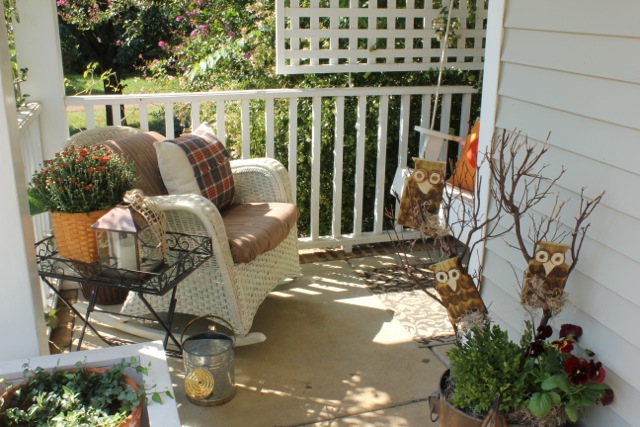 I am ready to enjoy some cool afternoons on this porch. . .
Kids playing in the yard,
dog curled up at my feet,
sipping hot cocoa,
enjoying a good book.
I can picture it all now!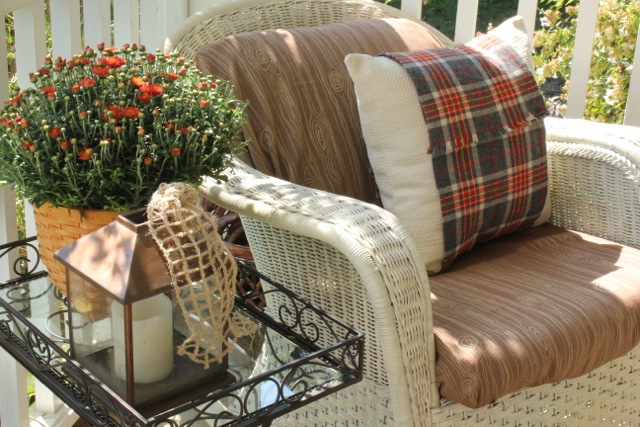 Life to the full,
Melissa
Here are the places that I party!
Sunday
Monday
Tuesday
Wednesday
Thursday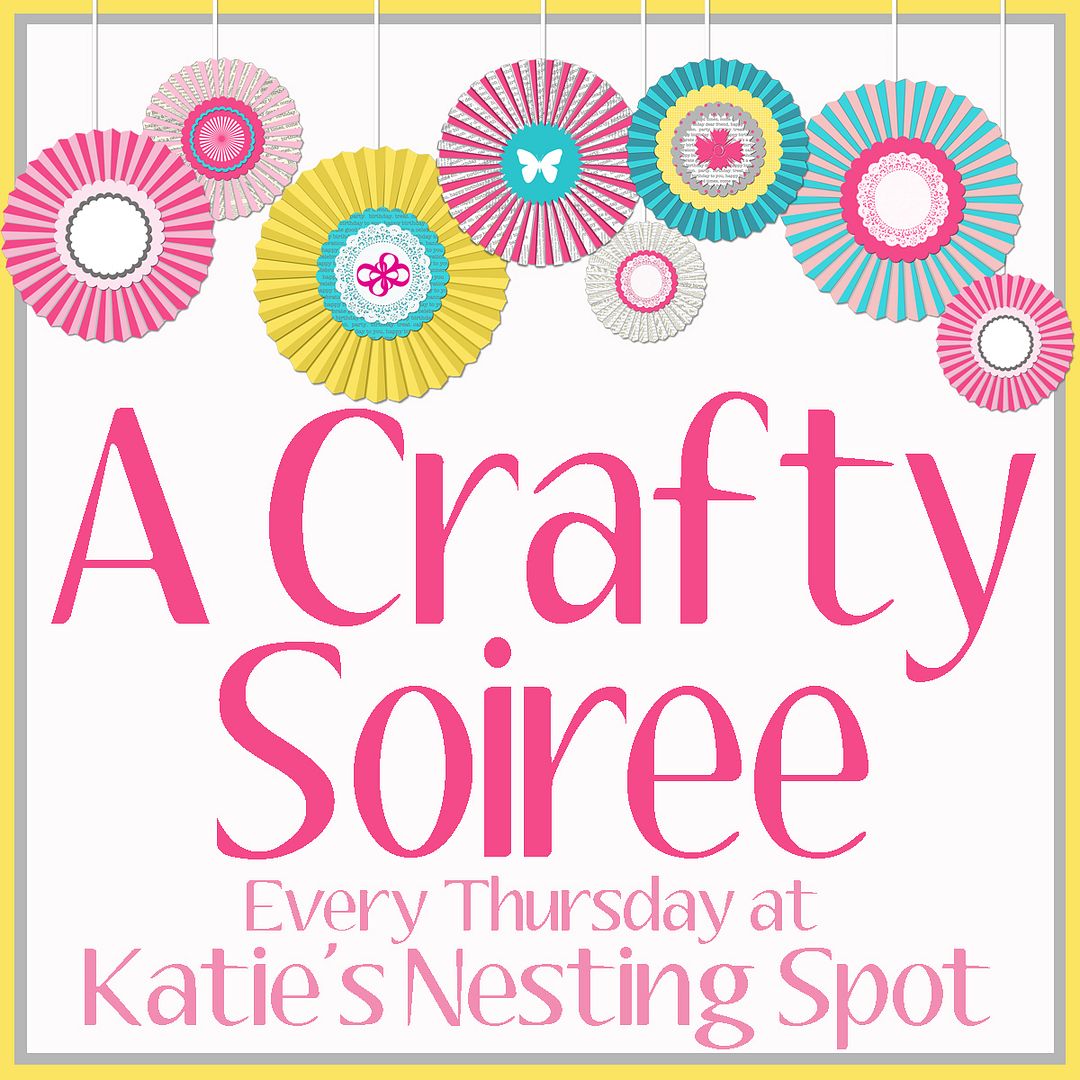 Friday
Saturday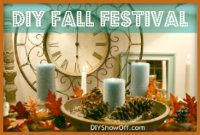 Southern Hospitality Fall Party