I come from a family that is all about traditions.
Or maybe it's that my parents didn't like a lot of change.
My parents lived in the same house for 26 years.
We moved in when I was 1 and they moved out when I was 27…during those years my mom redecorated and painted and rearranged…but one piece of furniture always stayed the same…
…the kitchen table.
I love that every family meal that we ate in that house was at that very table.
My husband's family is much the same way…my husband grew up eating every meal at the same table…which now resides in our dining room! 🙂
So when David and I bought our family kitchen table…I knew that I wanted to use it forever.
But the shiny cherry was beginning to bother me…so I decided to try my hand at refinishing.
And I LOVE the results!
Here is how to refinish a kitchen table:
I am not expert…but here is what I did.
First: I stripped the top with a spray on finish remover. (I forgot to take a picture.)
I sprayed it on and then scrapped it off with a putty knife.
It took about 3 rounds to remove most of the finish.
Second: I sanded the entire top with an orbital sander with a 220 grit sandpaper.
Third: I used a cloth to coat the entire top with the wood conditioner. This helps the wood accept the stain evenly.
Fourth: I used a cloth to wipe on the Lime Oak stain. I wiped it off as I went.
Last: I wiped on the Polycrylic. I hand sanded it lightly with 22o grit sandpaper between coats. I used a total of 3 coats.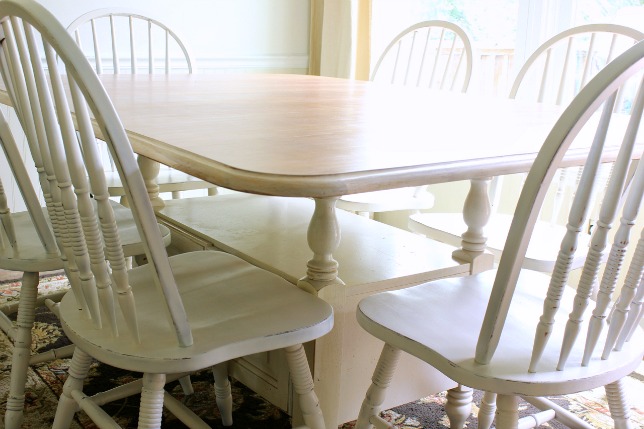 The bottom of the table was already painted! 🙂
Next I worked on the chairs.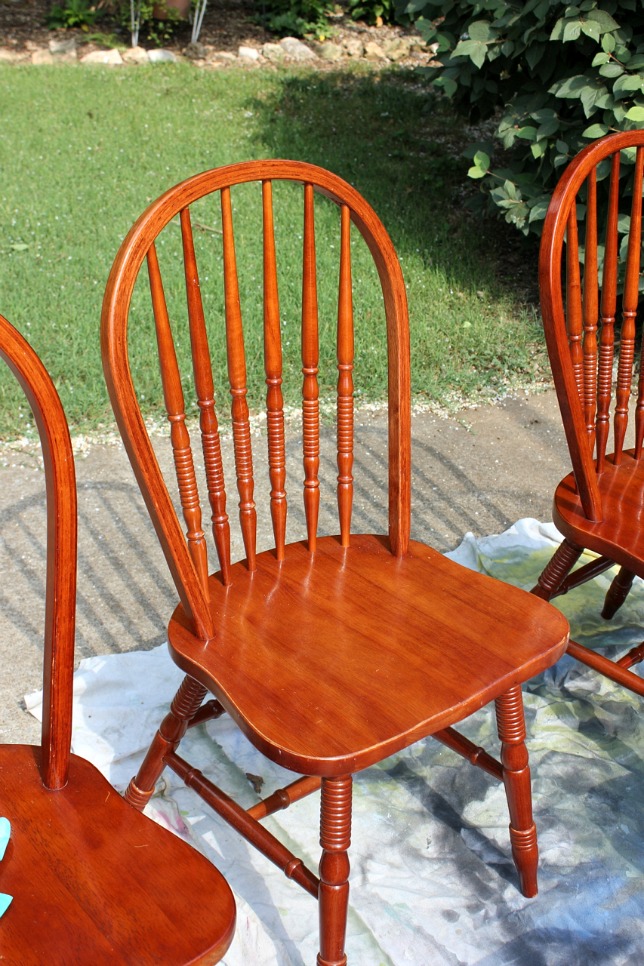 This is a before shot of them.
This is also what the top of the table looked like.
I wiped the chairs down with mineral spirits before I painted them.
(3 children for 14 years…there may or may not have been unidentifiable sticky spots.)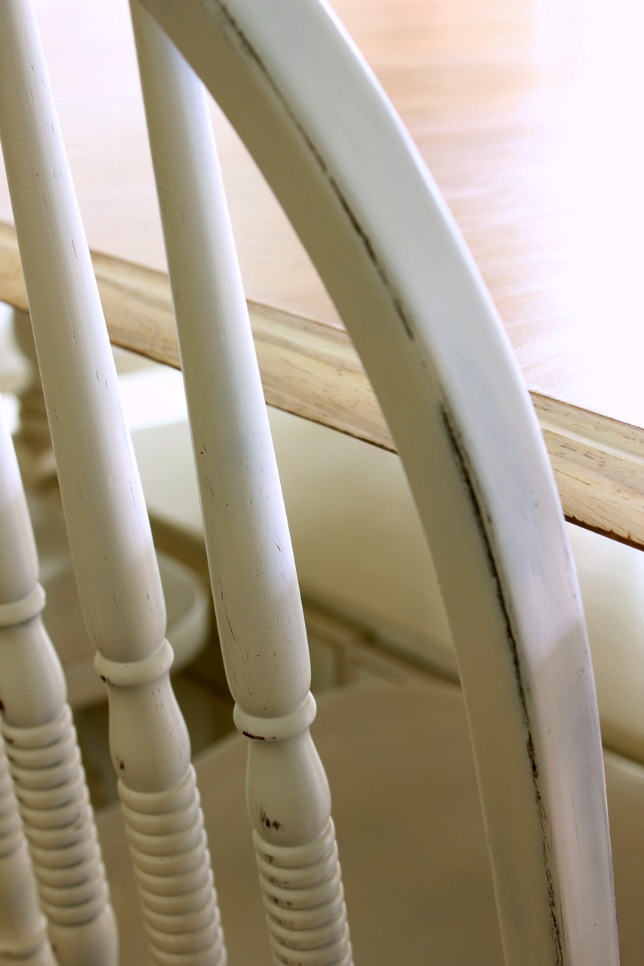 Then I spray painted them. Distressed them with 150 grit sandpaper. And used a cloth to apply the Polycrylic.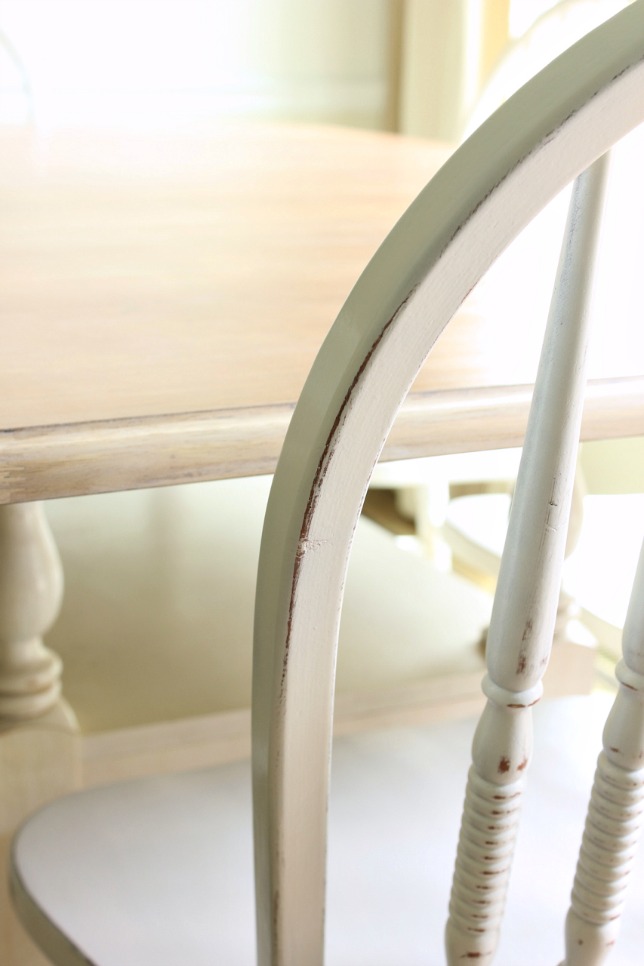 I love the new lighter look!
Just a few more projects and this new look for the kitchen will be complete!
Life to the full!
Melissa