I have no feeling in my pointer finger. . .
One of the hazards of spray paint.
Forget the toxic fumes,
or the detrimental affects on the ozone.
No one ever mentions the dangers to the trigger finger.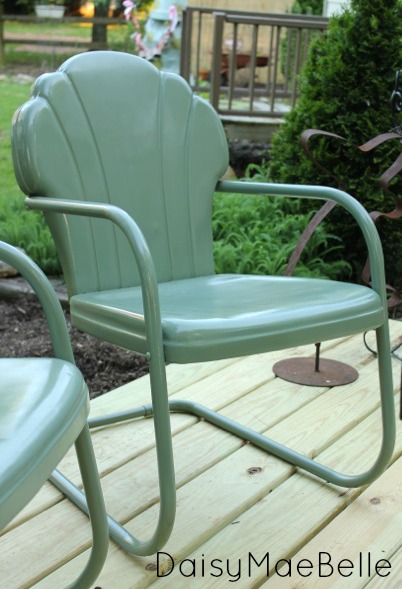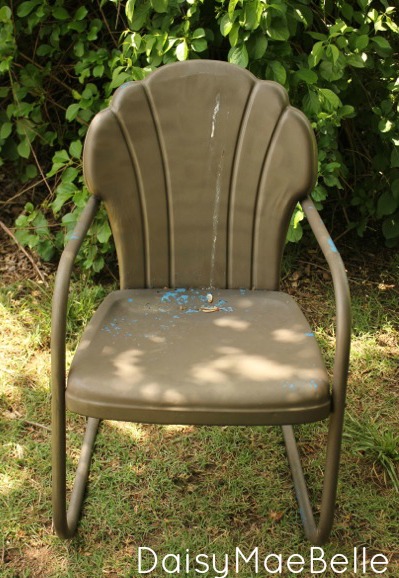 But, these poor chairs were in great need.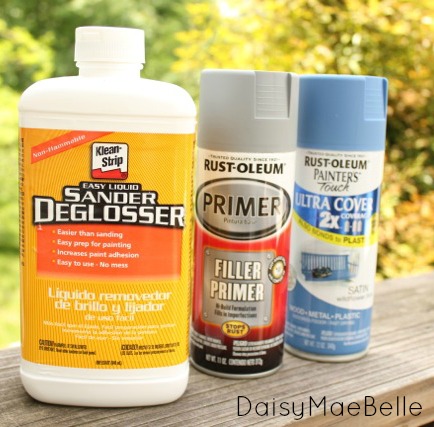 I assembled the products.
Then, set to work.
Step 1: Clean the chairs with a hose.
Step 2: Remove loose paint with 150 grit sandpaper.
Step 3: Wipe down with the deglosser.
(You will need refinishing gloves for this.)
Step 4: Spray with primer.
Step 5: Spray 2 coats of color.
(Invest the extra dollar for the Rustoleum Ultra Cover paint!)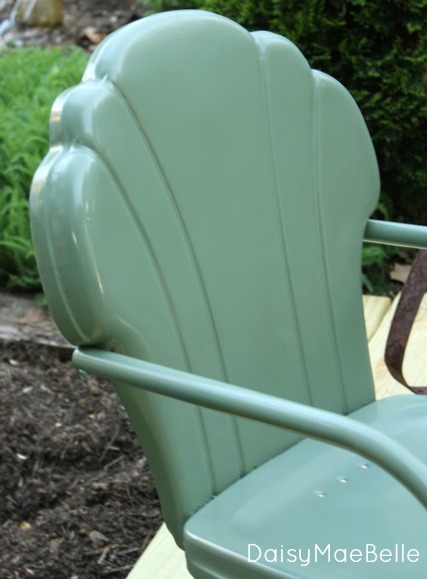 No you are not color blind.
The spray paint that I showed in the picture is not the same as on the chair.
I did not like the first color.
It was entirely TOO bright.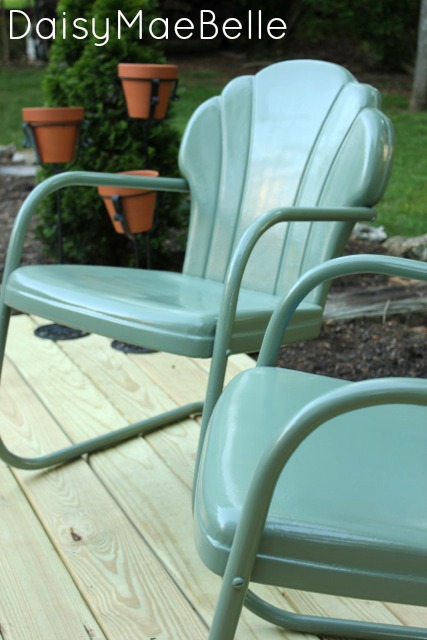 With a second trip to the hardware store
I returned with a much better color.
Rustoleum Sage Green.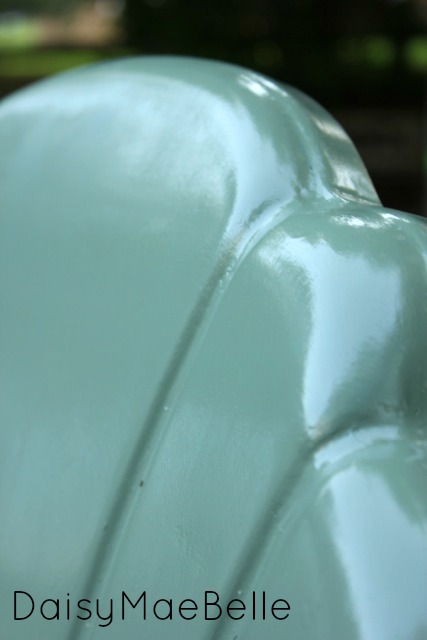 Which meant 2 more coats of paint.
I won't have feeling in my pointer finger for days. . .
But, my chairs sure look good!
(And for the record, I do love the ozone.)
Life to the full!
Melissa
DIY Before and After Contest Benefiting Habitat for Humanity