I know a lot of people dream of having their name in lights…
…but the thought of my name being in lights kind of makes me start to break out in a cold sweat.
I think I'm blushing just at the thought of having to possibly be on a stage.
If I begin to attract attention, I want to hide…immediately!
But to have an adorable fake marquee sign…
…without ever having to get on a stage…
…well that makes me smile. 🙂
So here is how to make marquee letters…
…no electrical skills required!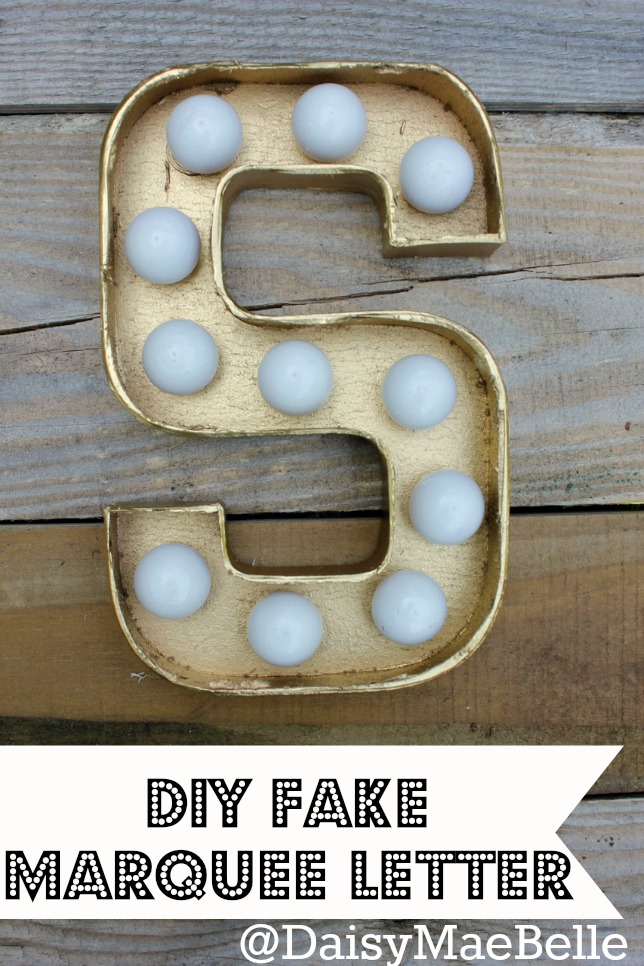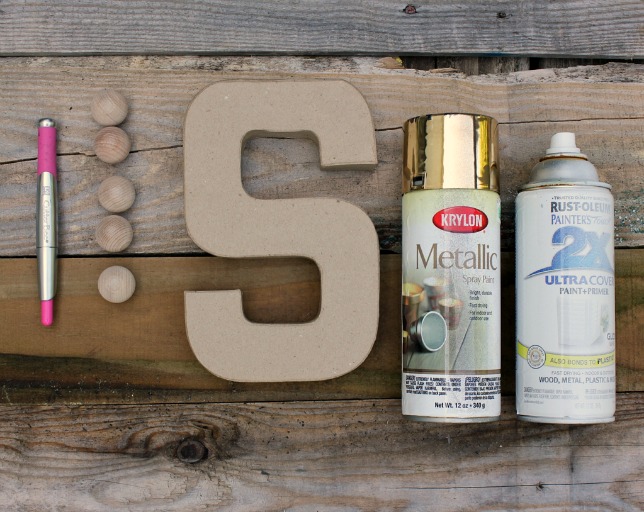 Supplies:
paper mache letter
exacto knife
round wooden balls with flat backs
gold spray paint
white spray paint
glue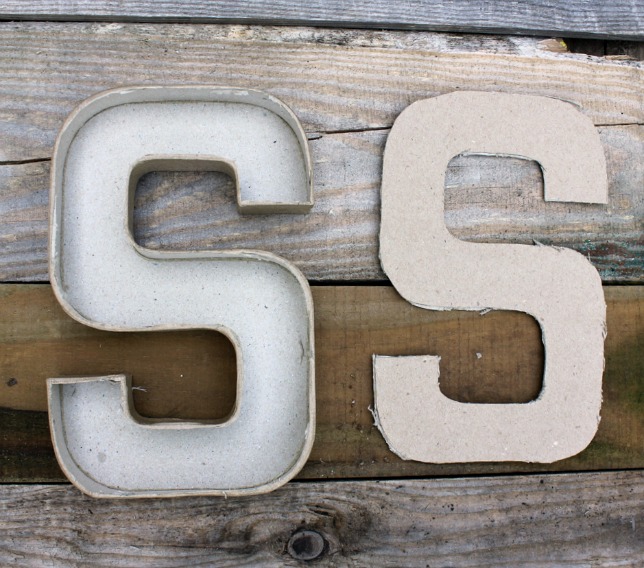 Using the exacto knife, cut out the inside of the letter.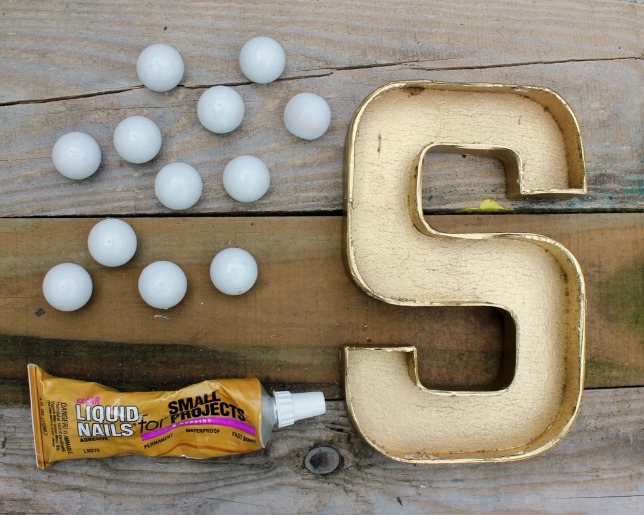 Spray paint the letter gold and the balls white.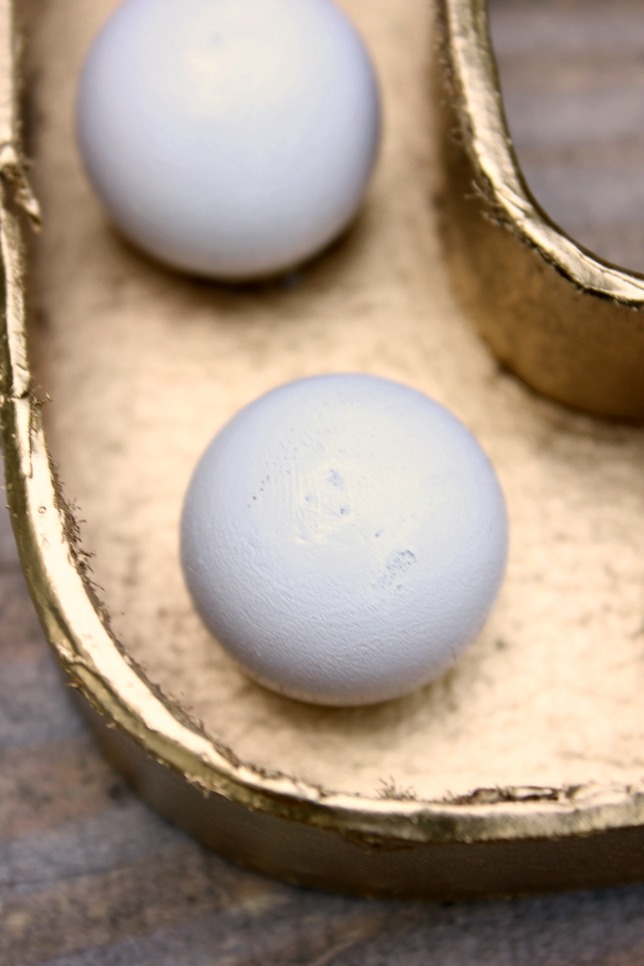 Use glue to attach the balls to the inside of the letter.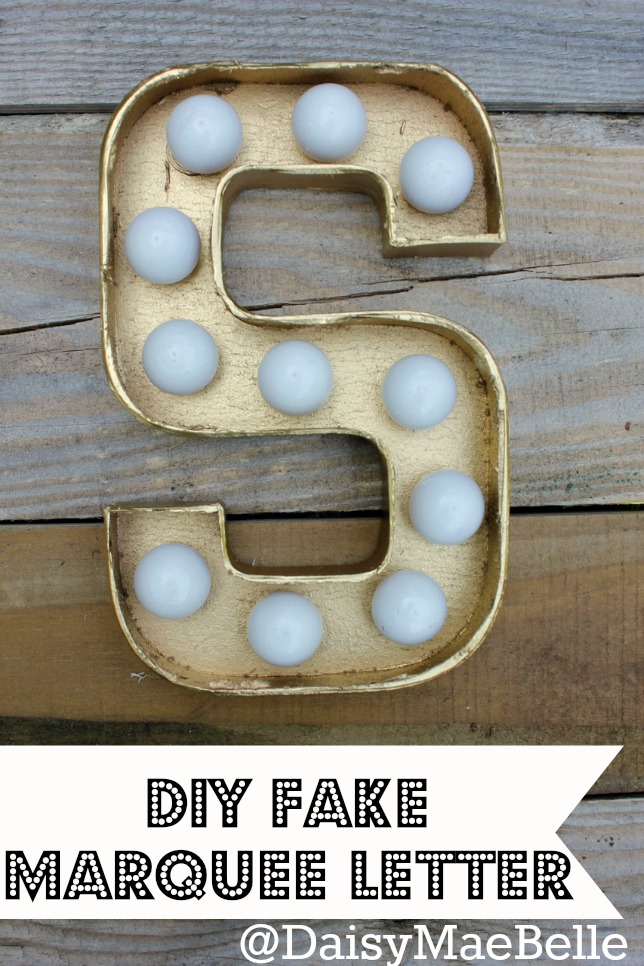 And that is how to make marquee letters!
No acting skills are required!
Life to the full!
Melissa
If you're looking for more 15 minute craft ideas…make sure to check out these posts!