I think it was my 8th birthday when I got the game
Tic Tac Toss.
I remember the giant wrapped box.
I knew that the gift inside had to be good
just by the size of that box.
I set up the plastic game grid in the garage.
My bean bags were neon green and hot pink.
I loved that game.
I tried to create something similar for my girls.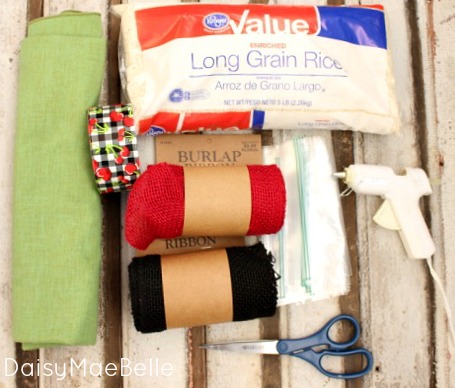 Supplies:
1 square tablecloth
1 roll of duck tape
10 ziploc bags
rice
2 different colors of wide burlap ribbon
hot glue gun
scissors
Sharpie
Fill the ziploc bags half full of rice.
Cut 12″ lengths of the burlap ribbon.
Fold the ribbon in half.
Hot glue the sides together.
Insert the baggies of rice.
Hot glue the tops of the bags.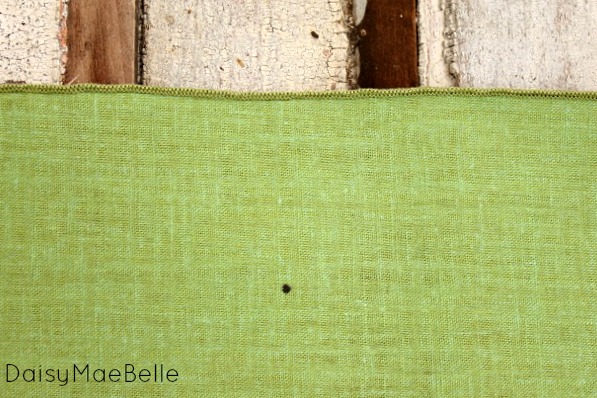 Using a yardstick,
divide the tablecloth into thirds.
Mark with a Sharpie.
Stick the tape down from point to point
to make the grid.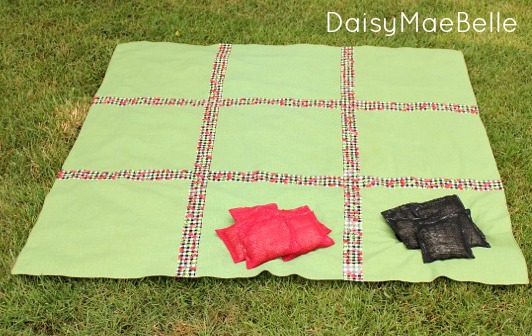 I played a few games with my girls to come up with some rules.
Here are our rules:
1. Find a line to stand behind.
2. Take turns tossing bean bags.
3. If your bag lands in a square that has already been taken,
you have to remove your bag and you don't get to throw again.
4. If your bag lands on a line,
you move your bag to the square that your bag is in the most.
5. First one with 3 in a row wins!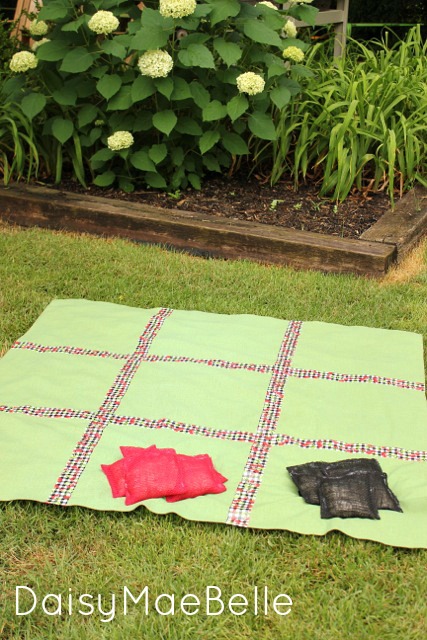 Another game for us to enjoy in our backyard.
Life to the full!
Melissa
Sunday
Monday
Tuesday
Wednesday
Thursday
Friday
Saturday