I spent some of this weekend adding some finishing touches to my front porch.
I think I'm done?
Today I'm going to show you how I made the scarecrow.
She was super easy and very stable.
(I have had some trouble with wobbly scarecrows in the past – I could never get them propped up very good.)
How to Make a Scarecrow:
I started with a tomato cage.
I wired the raw ends together.
Make sure that you anchor the wire down to the tomato cage.
Notice that I used a long piece of wire and secured it to the first circle on the cage.
I used a short piece of wire on my first attempt.
I thought it was fairly secure, but the ends of the cage slowly pulled on the wire and it launched the wire clear across the yard.
I am sure that I will find that pesky piece of wire the next time I am mowing!
I added a piece of picket fence for the arms.
(We recently had to replace the gate on our fence, and this is a picket that I could not throw away!)
(I knew it would come in handy for something!)
Again, I wired these on.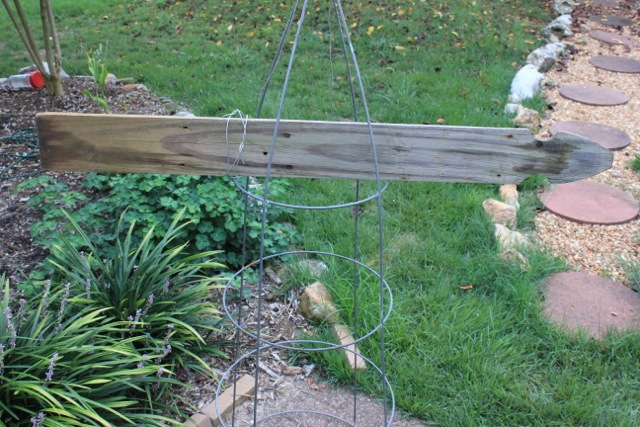 A trip to Goodwill turned up a flannel shirt and a denim dress.
The shirt was a size L and the dress was a woman's size 22.
The tomato cage is a little larger than she appears.
Make sure that you get a dress that has a wide opening.
The one that I bought had a zipper all the way down the back.
It gets a little tricky getting everything over the picket arms.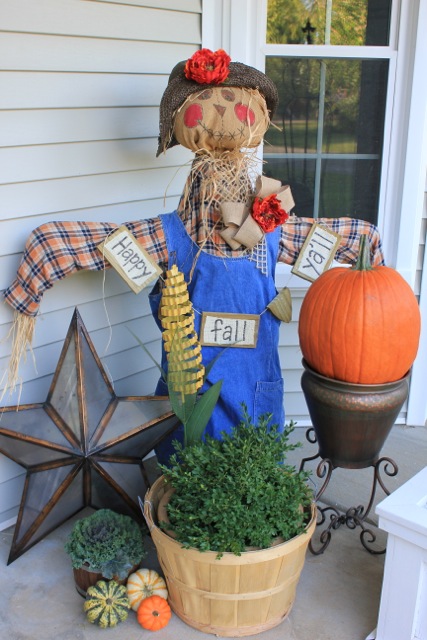 Her face is a large piece of burlap that is filled with fiberfill.
I made my first scarecrow about 8 years ago.
I am recycling the head, so I can't show you how I made this one.
I painted on a face using acrylic paint and wired it to the top of the cage.
I found the hat at a yard sale last weekend for $3.
I hot glued a flower onto it just to give her a bit more personality.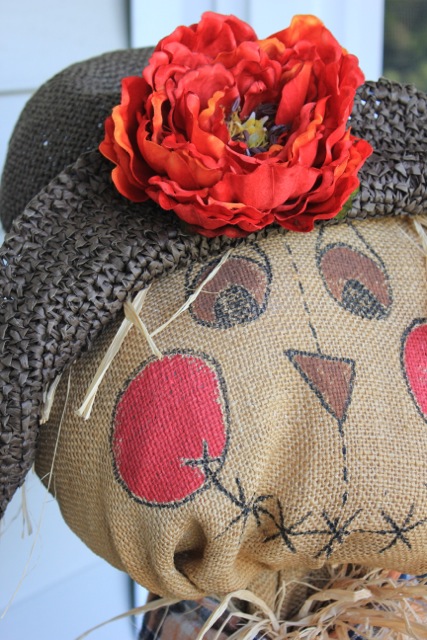 She was needing a little more bling.
I made a burlap bow for her to wear.
I used my Hobby Lobby burlap ribbon.
You can read a better tutorial about how to make a bow here.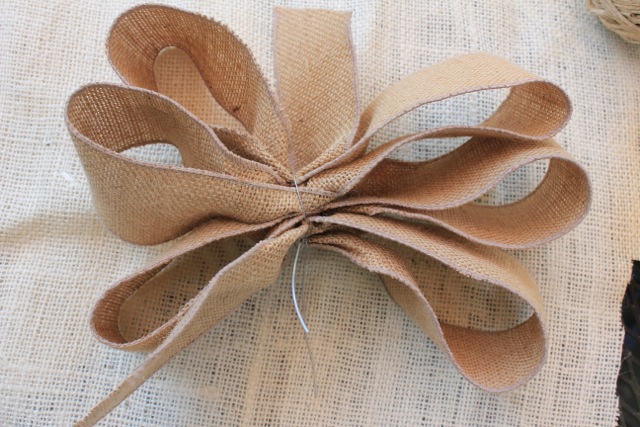 Once I finished the basic bow, I added another layer of the mesh burlap ribbon.
Also a Hobby Lobby find.
I cut 3 pieces and wired them onto the bow.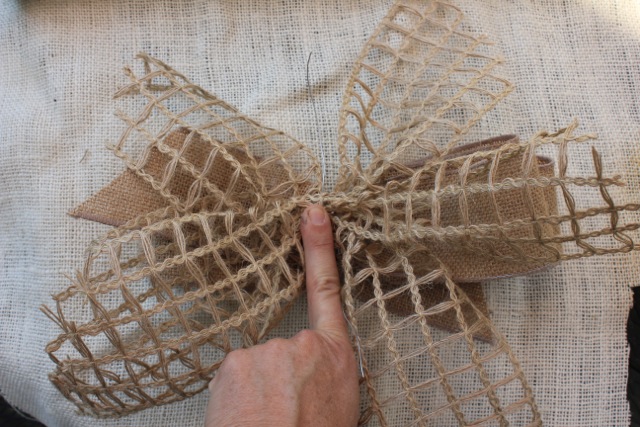 Then, I hot glued a big flower to the center.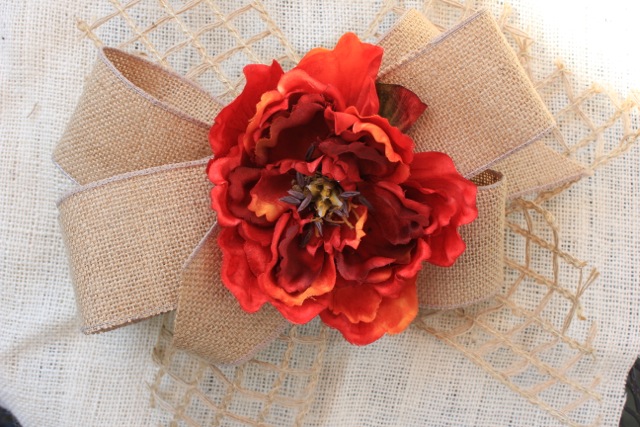 I safety pinned it right to her shirt.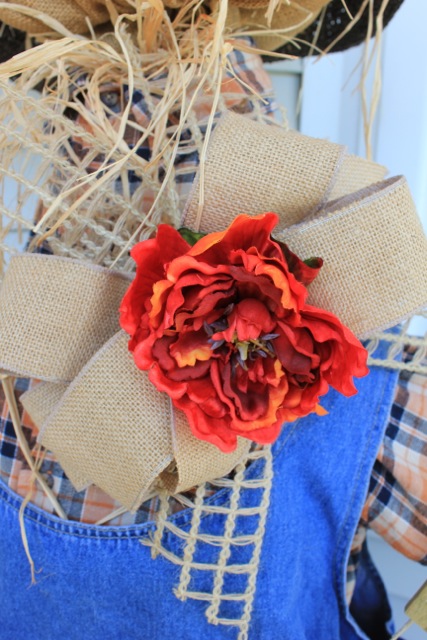 I filled in around her with pumpkins, mums and fall goodness.
I will show you how I made her wooden banner tomorrow.
For those who have been following our bunny story. . .
My youngest, Lila Mae went out to check on them Saturday morning only to find that they had died.
There were lots of tears at our house!
Nature can be so cruel.
There have been a lot of questions and speculation about why mama did not come back.
My girls had made plans to dress them as turkeys for Thanksgiving and snowmen for Christmas.
They had named them – Chipper and Uggla. (We are Atlanta Braves fans.)
We really thought that mama was coming back to feed them, but apparently she was not.
I am hoping that we are done with wildlife for a while.
Between the skunk and the bunnies, I have had about all I can take!
Life to the full,
Melissa