We arrived safe and sound last night at the beach!
 I am now blogging from the balcony overlooking the ocean.
This is the life!
Here is another quick project I completed before we got out of town.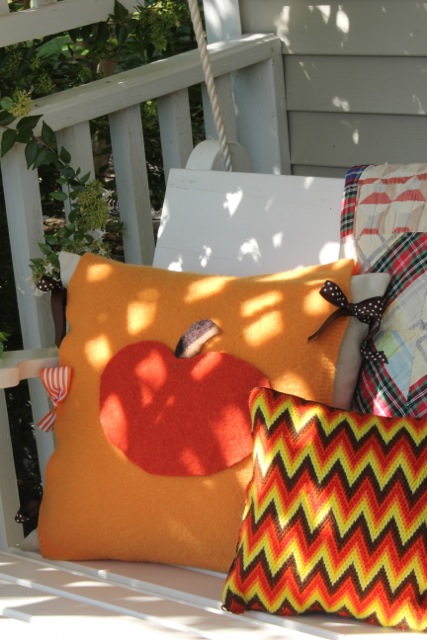 The little chevron needlepoint pillow was a Goodwill find.
It was just the pillow cover for $1.
I stuffed it with fiber fill and hot glued it shut.
(I am just not in the mood to sew!)
The pumpkin pillow is another slipcover.
This one is made from a $2, 100% wool sweater.
I washed the sweater in hot water and dried it on high – now I have a felt sweater!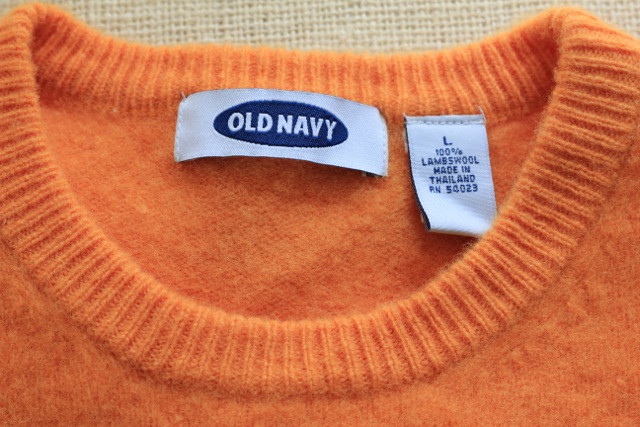 I cut the bottom off of the sweater.
This created a loop of fabric that I could slip the pillow in.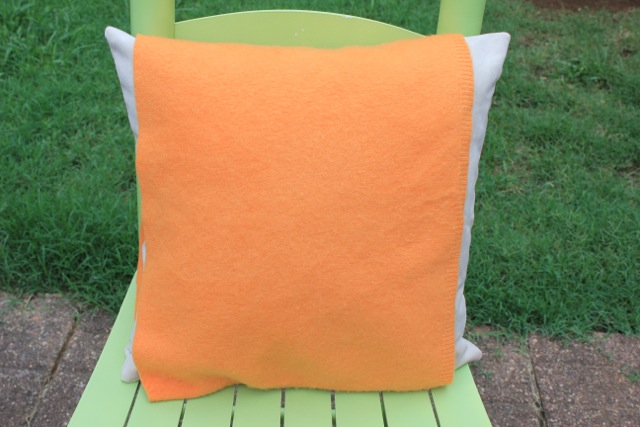 I cut 12 pieces of ribbon and hot glued them to the edges.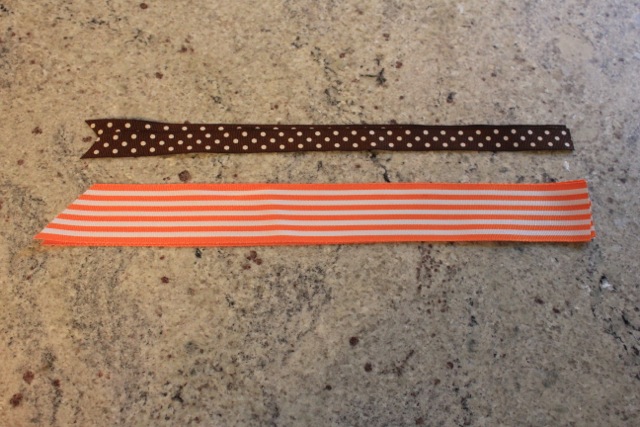 Now, I can tie the cover down the edges.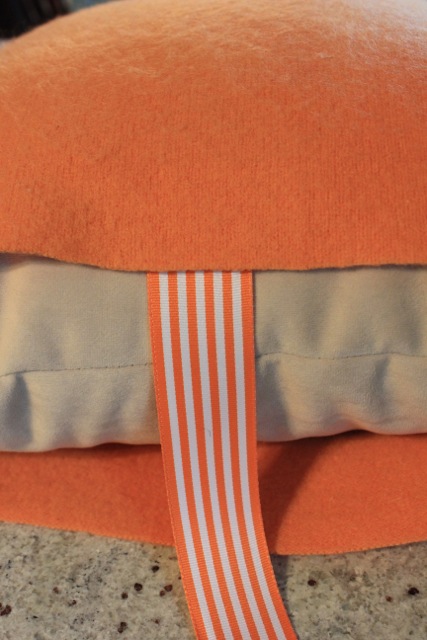 I went to my felt stash and found another piece for a pumpkin and stem.
I always look for cheap, 100% wool sweaters in pretty colors so that I can make my own felt.
The felt is so much nicer than what you can find in the stores, and it is so much cheaper!
I cut out a very simple pumpkin and glued it on with my favorite fabric glue.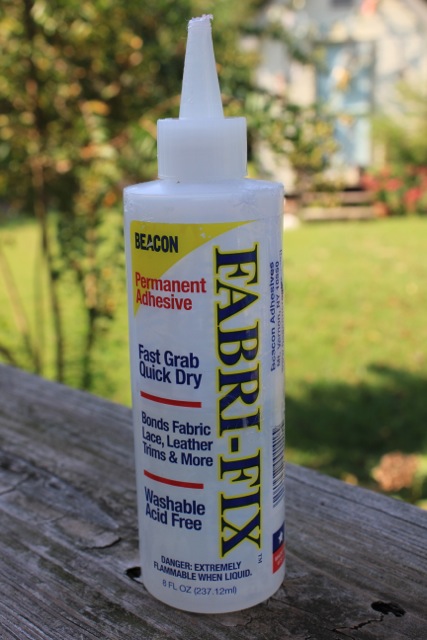 The perfect touch for my front porch swing!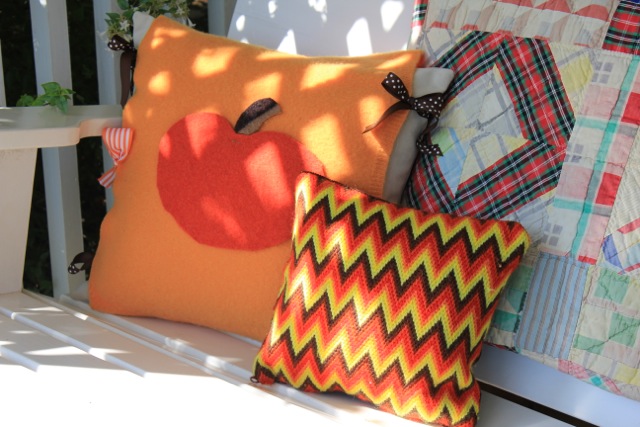 This is my golden's favorite place to sleep.
She can be found there most days.
She is wishing that I would stop taking pictures so that she could get her nap in!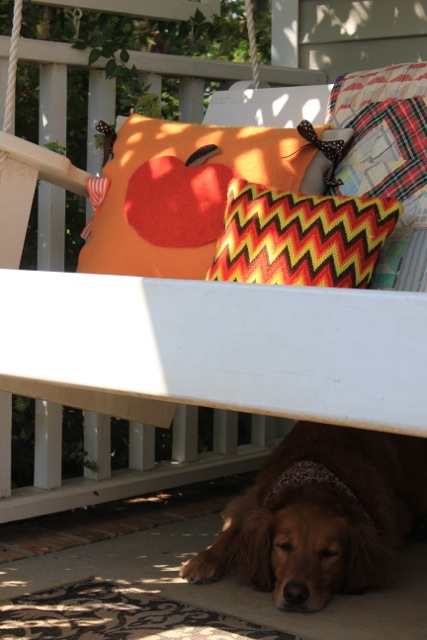 The quilt on the back of the swing is another yard sale find from this summer – $5!
The pillow in the rocking chair was also a crazy easy project.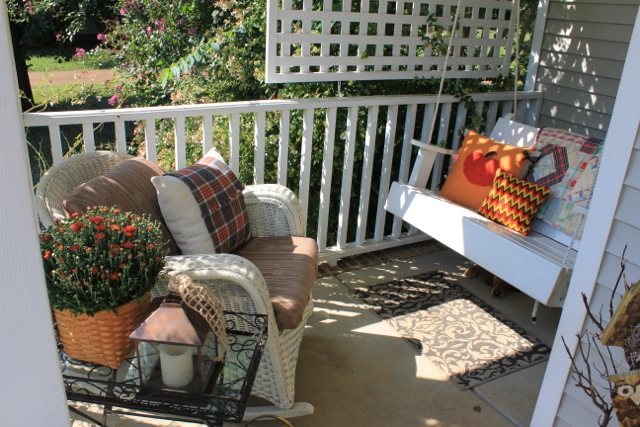 I added a few pumpkins and pansies to my owl tree.
I also found a home for my last yard sale star.
This look should carry me through until it is time for Christmas. . .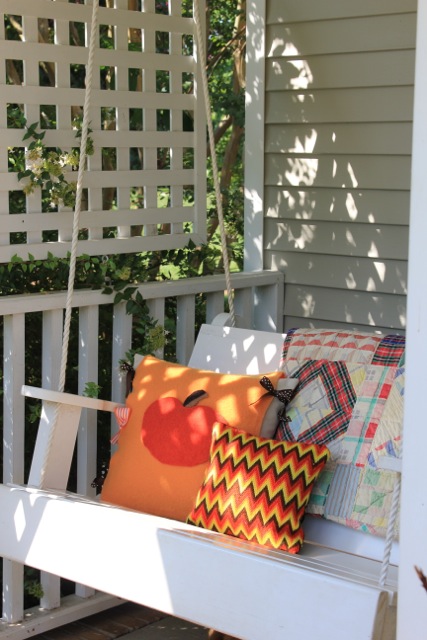 My girls are itching to get down to the beach!
Life to the full,
Melissa
Here are the places that I party!
Sunday
Monday
Tuesday
Wednesday
Thursday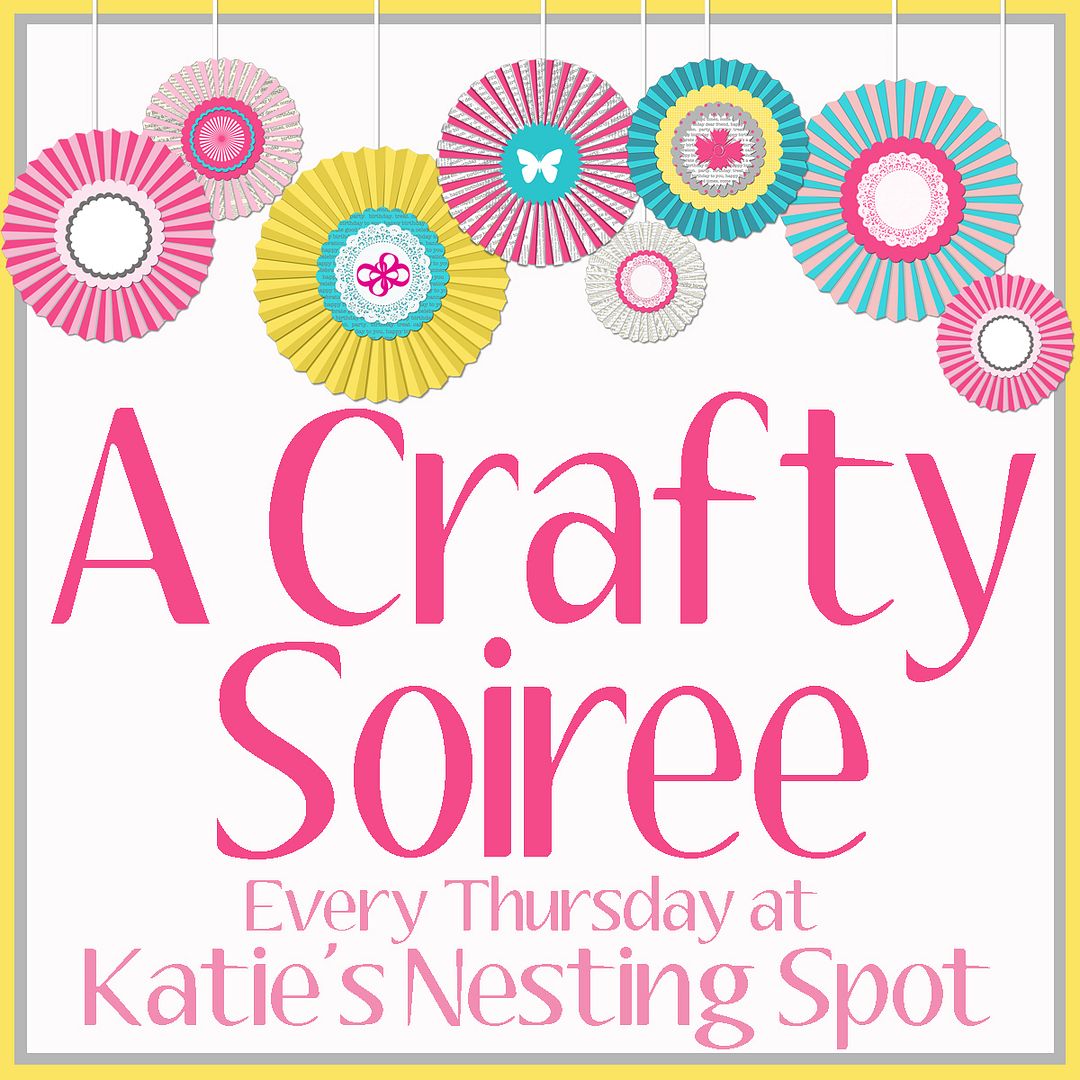 Friday
Saturday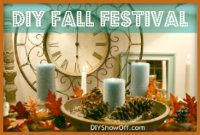 Southern Hospitality Fall Party