I haven't been around much for the past couple of days.
My sweet mama had surgery on Monday.
4 1/2 hours of surgery.
She's going to be ok.
She's a trooper.
But more than that…the Lord is good.
And if you want to add someone to your prayer list…her name is Gloria.
I shared their home a while back…and shared how my parents were a lot like the Cleavers…and we look forward to her being about her normal "June" ways soon! 🙂
But for today I will share a super quick, fun Easter project.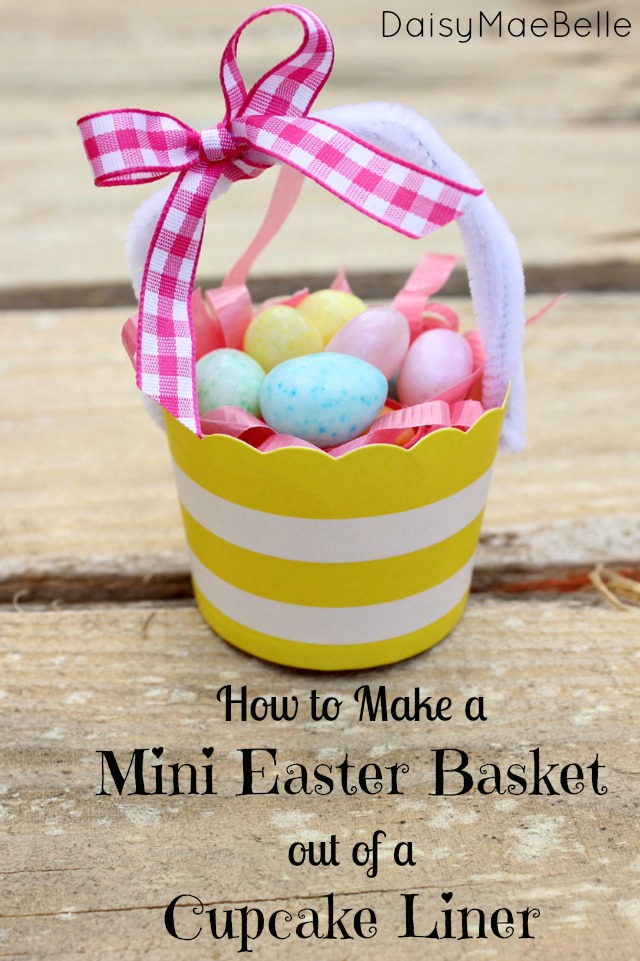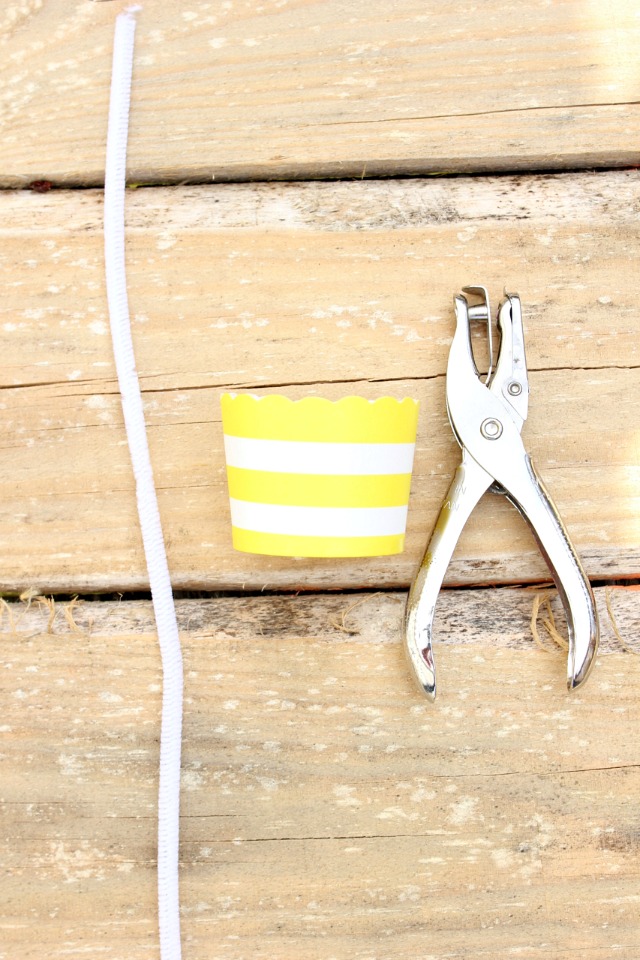 Supplies:
Paper Cupcake Liners
Pipe Cleaners
Hole Punch
Easter Grass
Ribbon
Punch a hole in each side of the cupcake liner.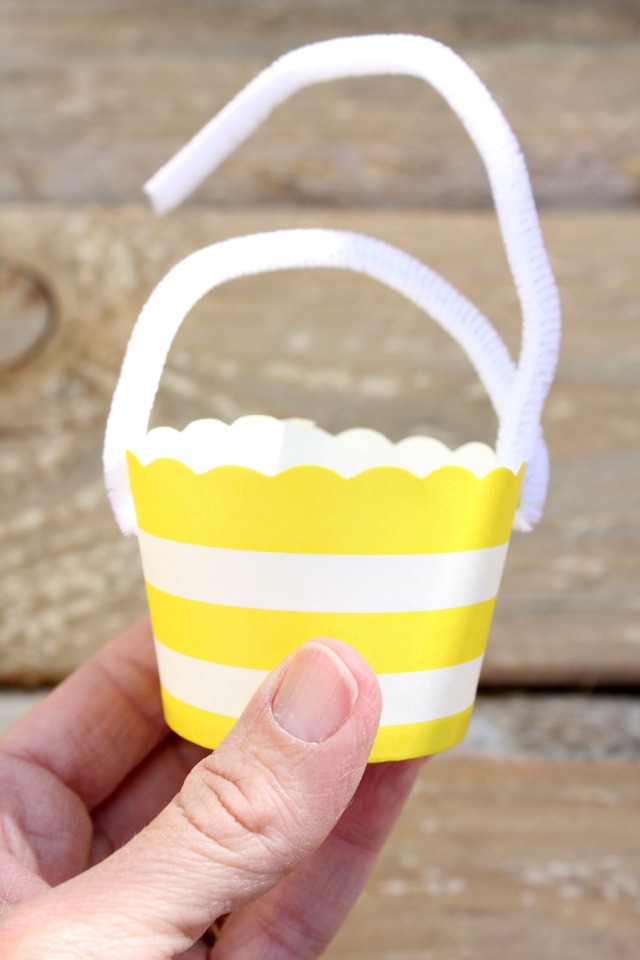 Insert the pipe cleaner in one hole.
Arch the top and insert the other end in the other hole.
Pull the pipe cleaner half way through and bend it in half.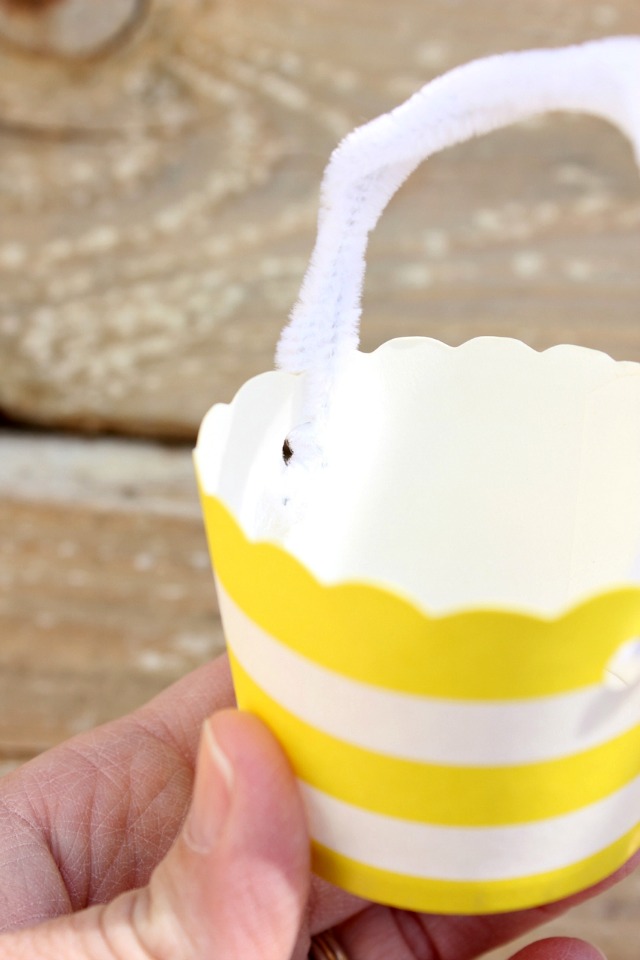 Twist the pipe cleaner together and insert the end back in the original hole.
Twist the ends together to get them to stay.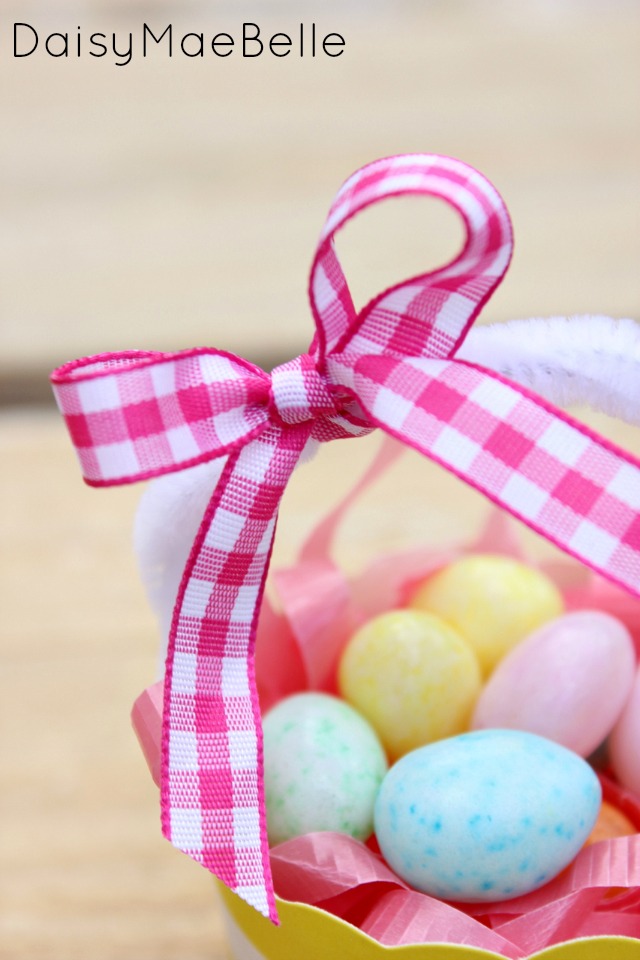 Add a gingham bow.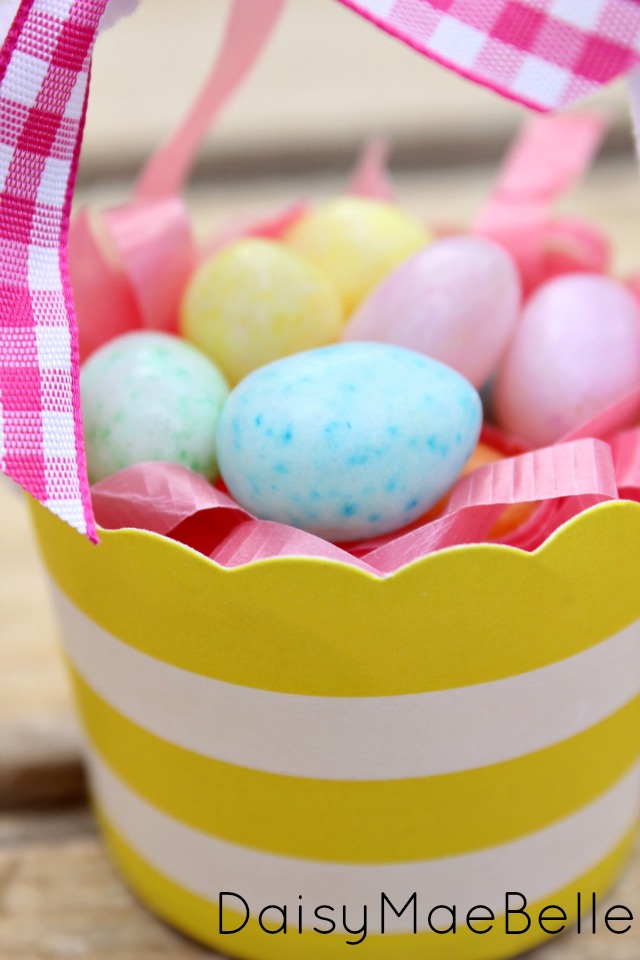 Add Easter grass and jelly beans.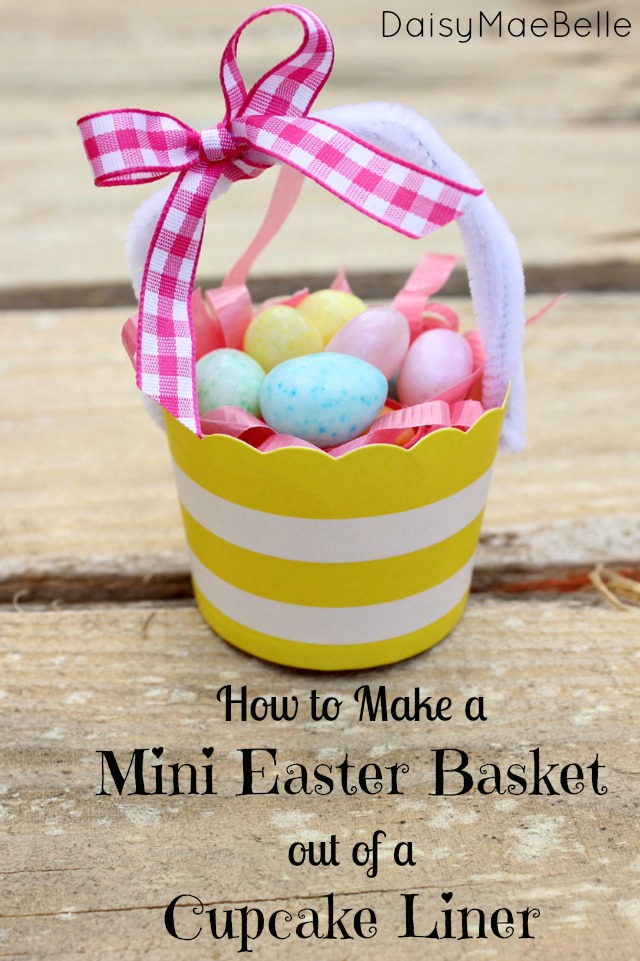 You could make enough for an entire class for almost nothing in almost no time.
That's my kind of craft!
Life to the full!
Melissa