Are you itchin to start decorating for Christmas?!
Or have you already started?!
I can't wait!
But I have 3 girls in my house who feel very strongly that Thanksgiving doesn't feel like Thanksgiving if the house is already decorated for Christmas.  And I don't want to cheat them out of feeling the full meaning of Thanksgiving! 🙂
And since I host our Thanksgiving lunch, I will hold out on decorating…until I'm finished eating lunch.
And then the boxes come out of the attic!
Until then, I will just make plans and dream of what I'm going to do…
…but I do know that magnolia is going to play a big role in my decorations this year.
And all I'll need to do is add a big bow to this wreath to have it ready for Christmas.
Here is how to make a Magnolia Wreath: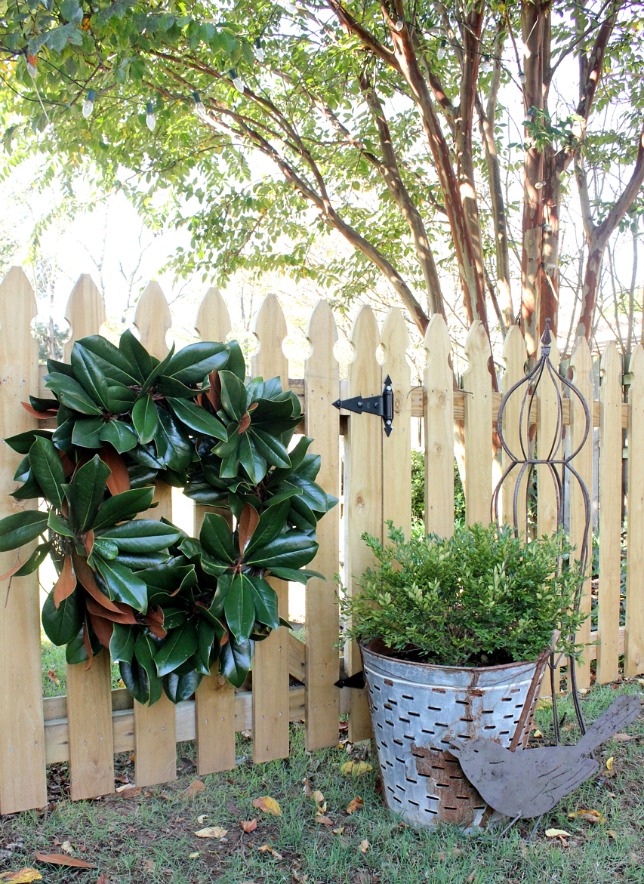 And it couldn't be easier to make!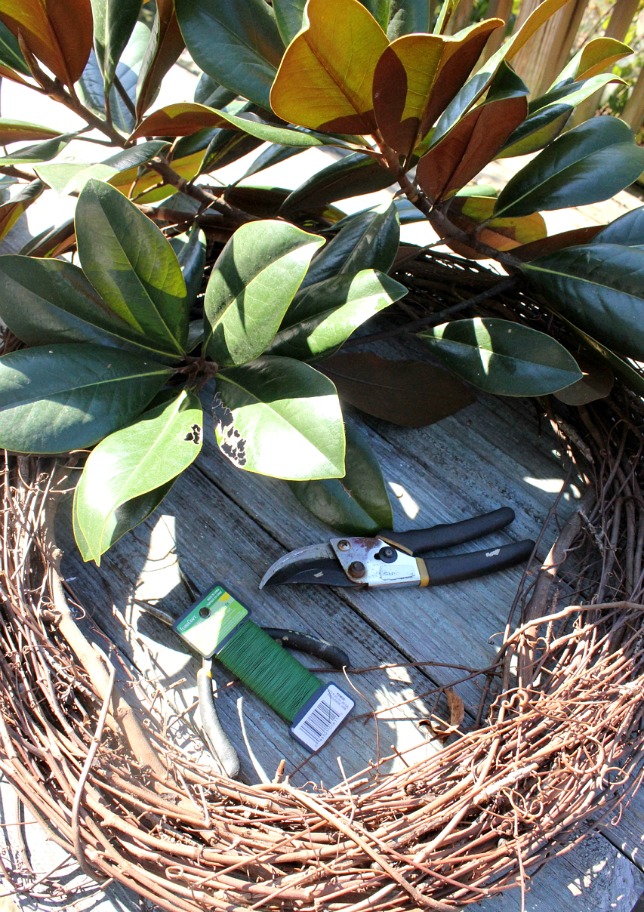 Supplies:
fresh magnolia stems (find a friend with a tree ~ it will only take a few stems!)
pruning shears
wire
grapevine wreath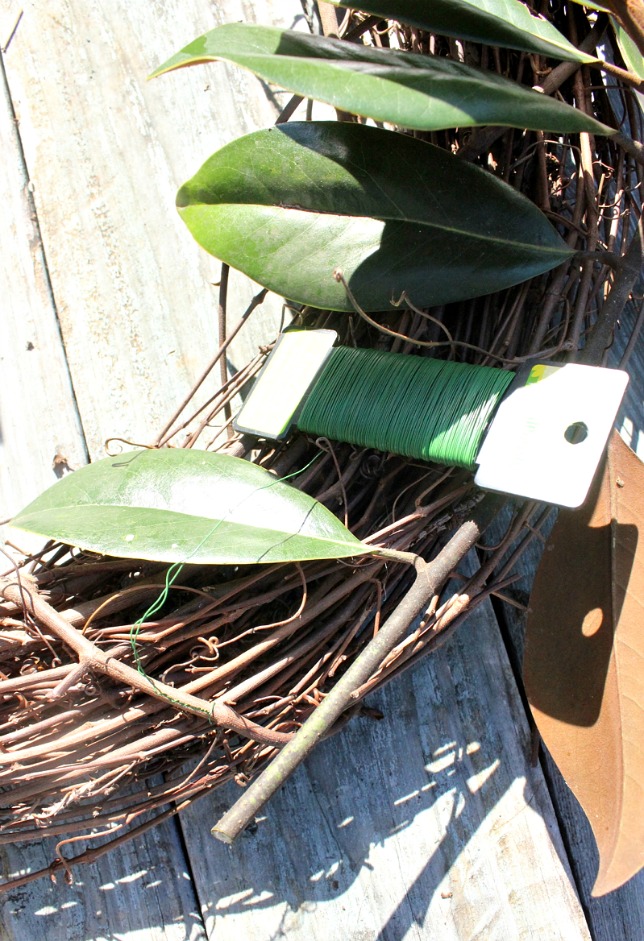 Secure your wire to a twig on the wreath.
Lay a piece of magnolia on the wreath.
I cut my branches to about 20″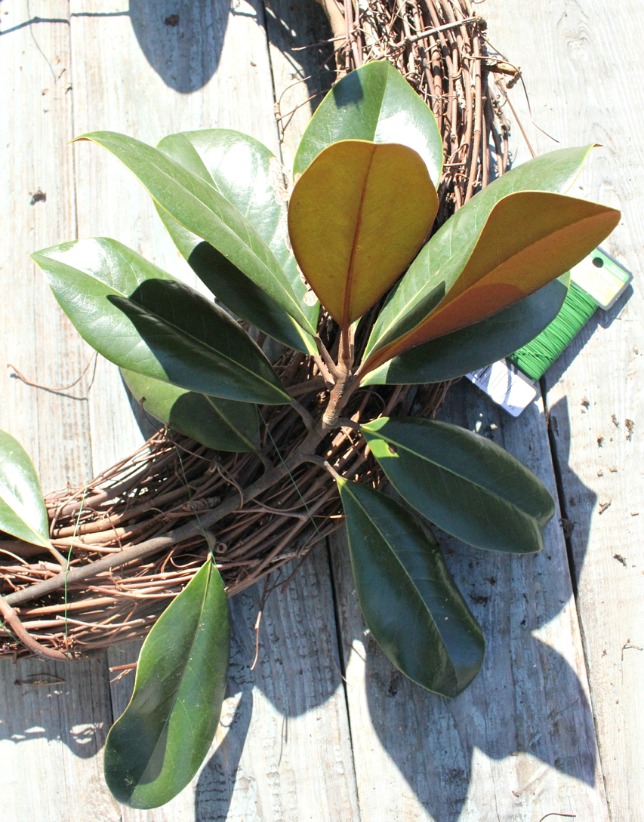 Wrap the wire around the magnolia brach and the wreath.
Wrap it in several places.
Keep adding branches and wrapping the wire.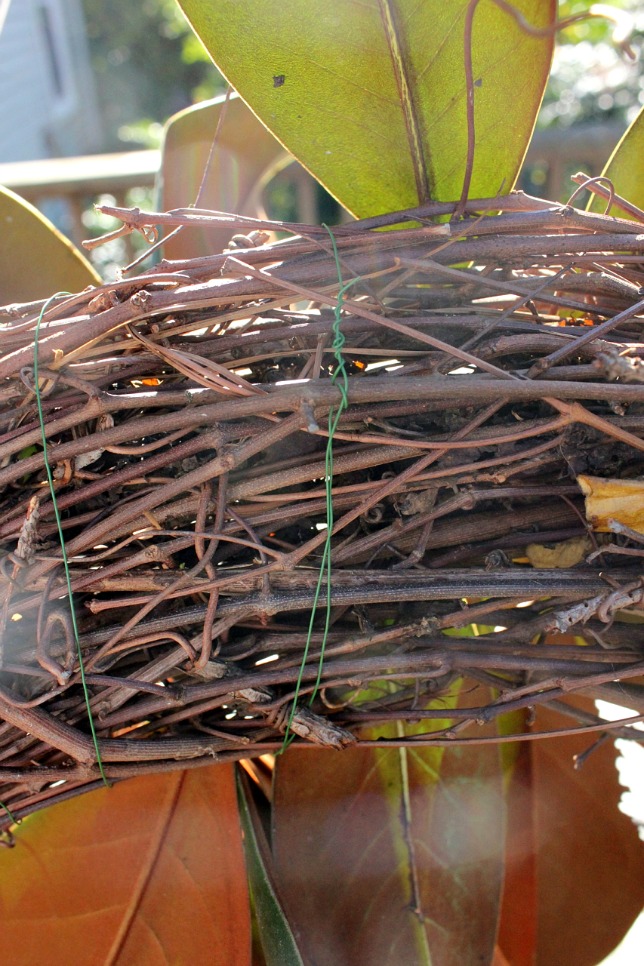 When the wreath is full, secure the wire to the back of the wreath.
It took about 5 branches to cover the wreath.
I felt like there were still some holes.
So I cut the tops off of 4 stems of magnolia branches.
And I wired those on to fill in the gaps.
And here is the completed wreath.
I'm not sure how long it will last?
I feel sure that it will get me through the holidays!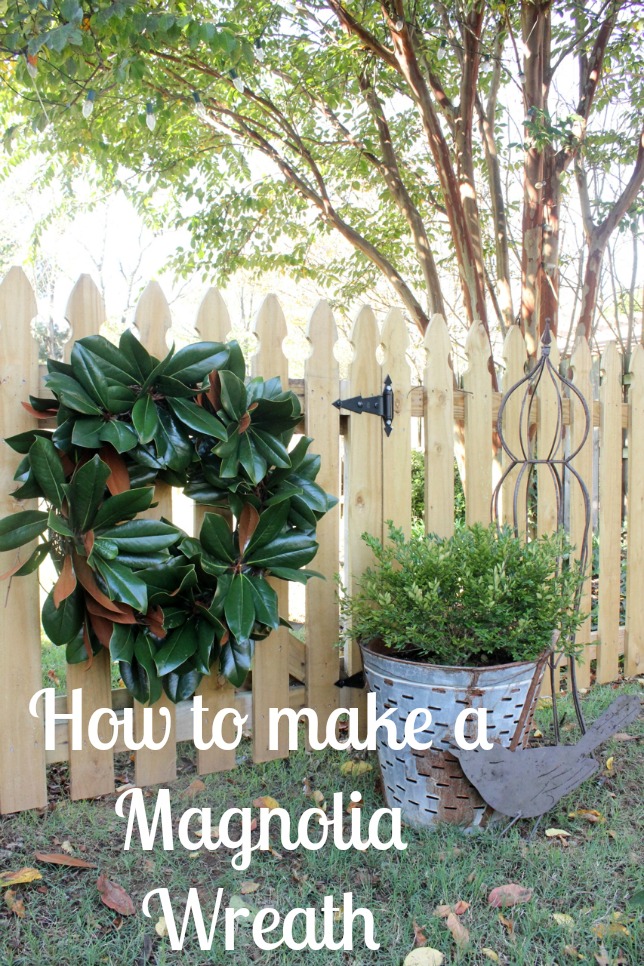 And won't a giant red and white buffalo check bow look adorable on it?!
But until then, it will welcome my Thanksgiving guests to my backyard.
By the way, I LOVE Thanksgiving!
One of my favorite holidays!
If you are in the market for making a wreath…one of these might be what you're looking for!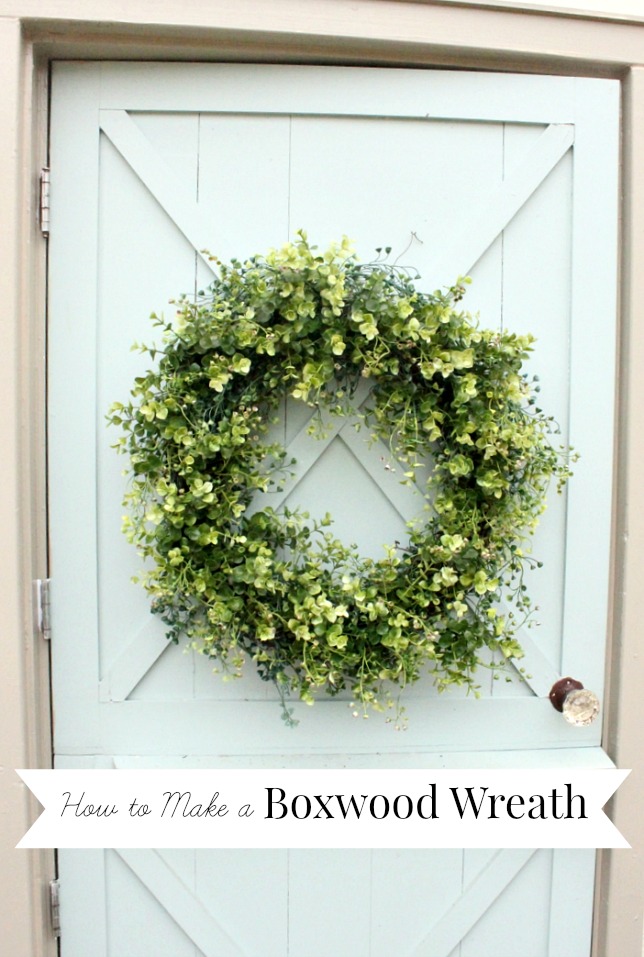 Life to the full!
Melissa