So the other day I had this Great Idea for a project for my master bedroom.
I had never attempted anything like this Great Idea before…
…so I figured it might take a little longer than I thought…
…like maybe 4 hours…or something close.
Can I tell you that this project has now consumed at least 12 hours?!
And I'm still not done?!
So to take a break from The Great Time Consuming Project of 2014…
…I made this.
In like 5 minutes. 🙂
And now I'll show you how to make a hydrangea arrangement!
Supplies:
Hydrangea bush
Basket with foam cut to fit
Wire snips
Snip all of the blooms off of the bush.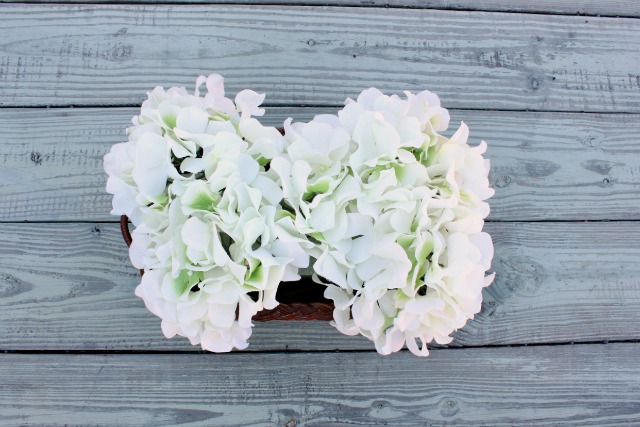 Fill basket with the blooms.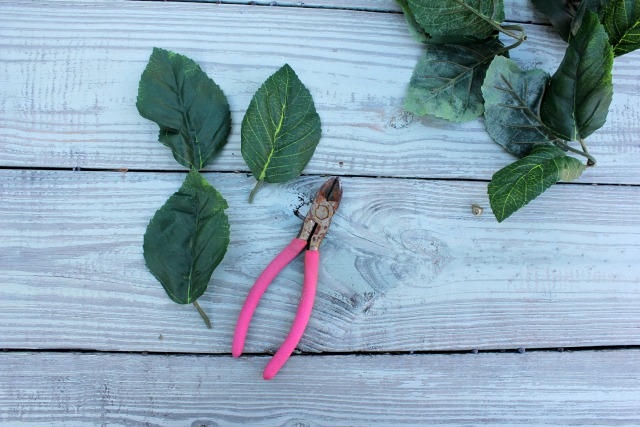 Snip all of the leaves off of the bush.
Insert the leaves to cover the foam.
And you just made a beautiful flower arrangement that would be perfect for your dining room table…in like 5 minutes.
So now I guess I have to go back to my other Great Idea…
…if you follow me on Instagram you know what I'm talking about.
Life to the full!
Melissa