I am a visual learner.
I don't want to hear about how to do something.
I don't want to read about how to do something.
I want someone to show me.
So, that is what I am going to do for you today.
For those who claim to have no creativity. . .
(which I believe EVERYONE has creativity!)
You can follow these simple pictures and have a beautiful arrangement for your front door.
Here is how to make a door arrangement:
Take a quick trip to Hobby Lobby.
Here is what you are going to put in your cart.
1 bushy green plant
1 trailing green plant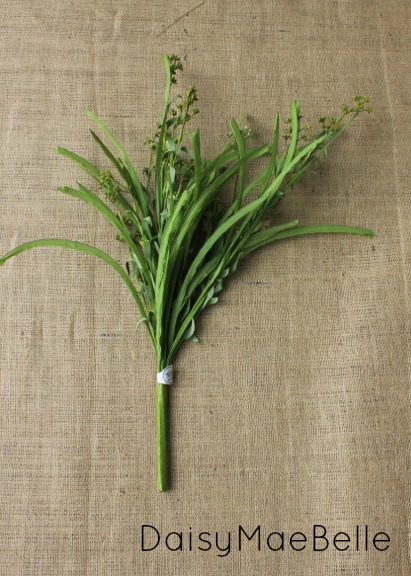 1 taller green plant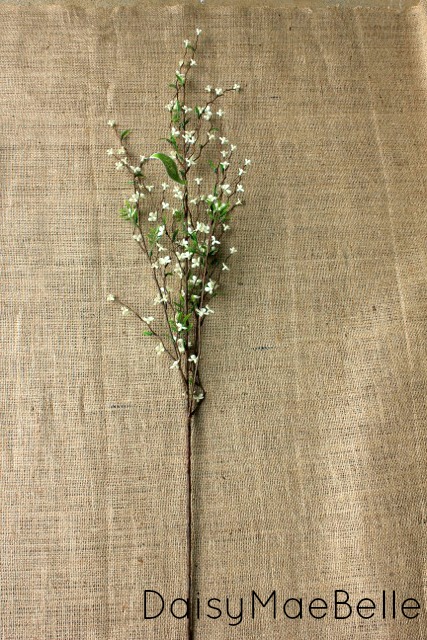 1 wispy stem that has a bit of color
1 cone shaped container
Green floral foam
(No picture!?)
Fill the container with the foam.
From this point, I like to hang my container on the door.
It is just easier to work with.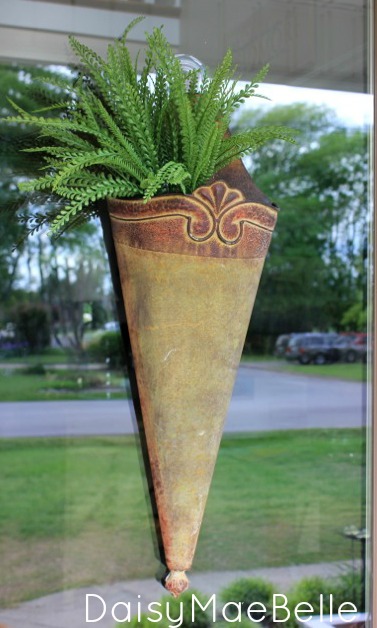 Insert the bushy plant in one side.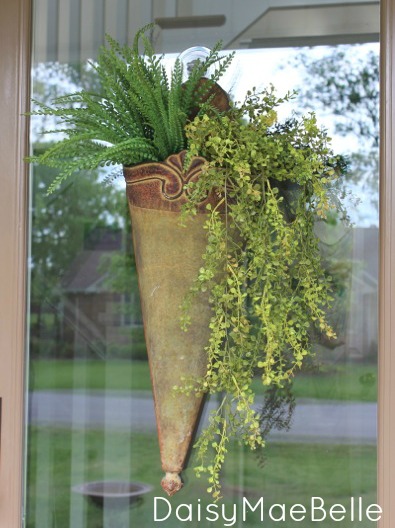 Insert the trailing plant in the other side.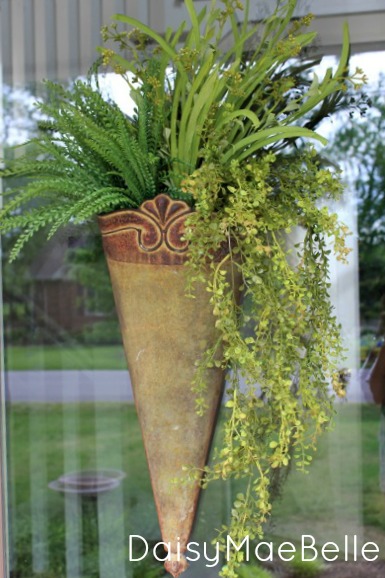 Insert the tall plant in the back,
slightly to the middle.
Insert the wispy stem of color in the middle of the tall plant.
That is it for the "arranging!"
Onto the bow.
While at Hobby Lobby also put a roll of wired ribbon in your basket.
And, green floral wire.
I buy the wire that is already cut into lengths about the size of pipe cleaners.
Cut the end of the ribbon at an angle.
Always cut the ends at angles.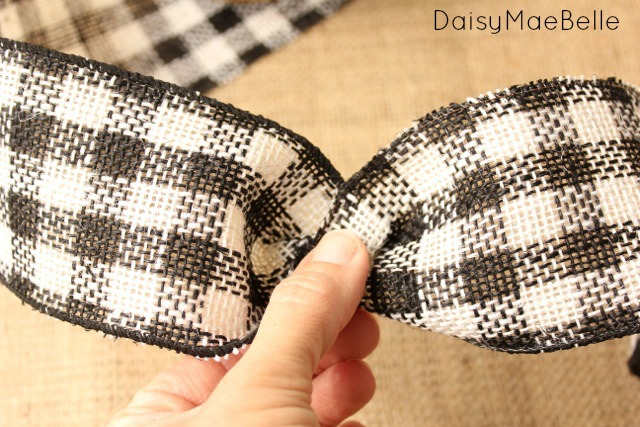 About 10 inches from the end,
twist the ribbon once.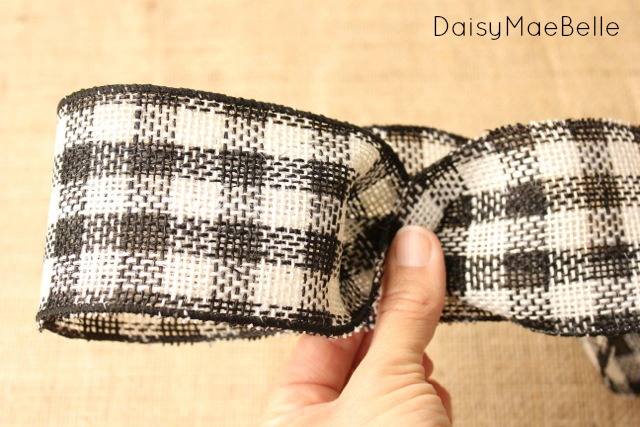 Fold the other side over,
making a loop about 6 inches long.
Twist.
Fold the other side over making another loop the same size as the first loop.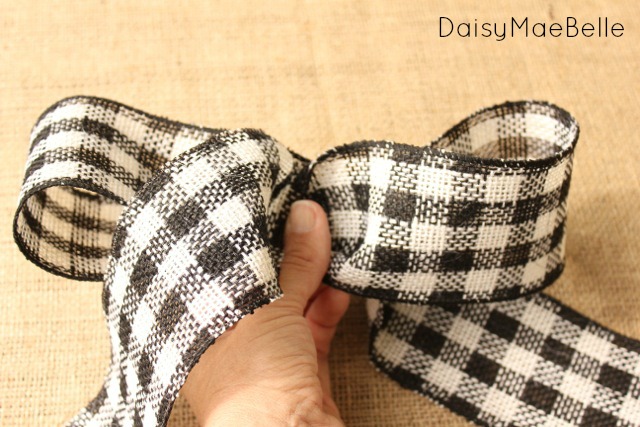 Twist.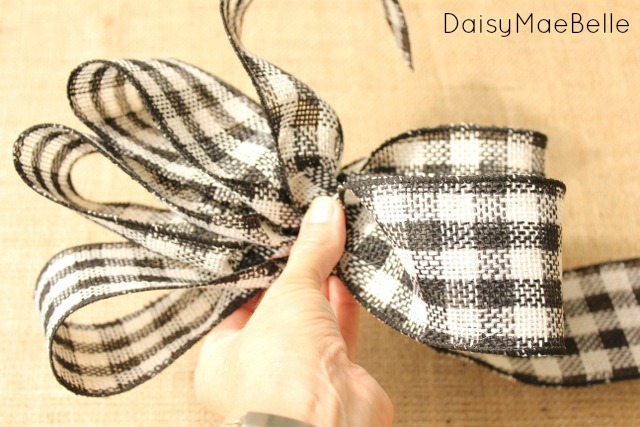 Continue the looping and twisting,
until you have 3 loops on each side.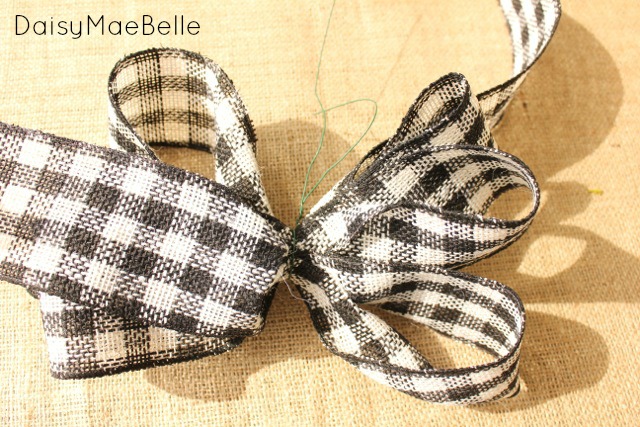 Twist the green floral wire around the center.
Insert the wire into the foam.
It is the perfect finishing touch!
You can use any plants that you like.
Just make sure that you have
1 bushy
1 trailer
1 tall
1 wispy color
1 great ribbon
Get creative with it!
Life to the full!
Melissa