I LOVE the look of burlap.
I LOVE  the burlap wreaths I am seeing all over blog world.
At the same time, I like to create my own thing.  Tutorials are fantastic, but I will rarely follow one exactly.  I have the need to do it my own way.
Is this my inner child coming out?  Could be.
Hobby Lobby has all of the burlap ribbon and wreath forms grouped together with instructions on how to make them.
While I appreciate that, I refuse to do it their way.
(This must be my strong-willed inner child.)
With that in mind, I came up with another way.
If you like a tutorial, then I hope you enjoy.
If you are more of a rebel crafter, I hope you are inspired to do it your own way.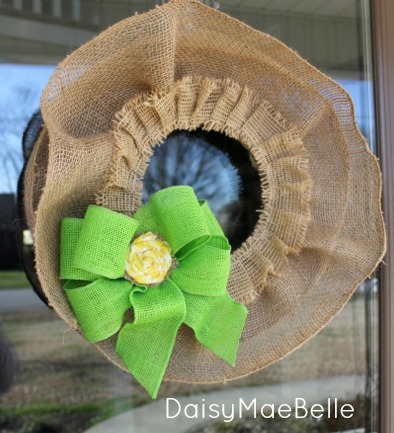 Warning:  LOTS OF PICTURES.
If you could flip these real fast, you could probably see me make this wreath right before your very eyes.
(Maybe I should have made a video?!)
Start with one embroidery hoop.  You are only going to need the inner ring.
The opening should be about the size you want the inner part of your wreath to be.
I used the 6 inch wide burlap ribbon.  (Didn't get a picture of that somehow?!)
Using hot glue, pleat and glue the burlap ribbon to the inside of the ring.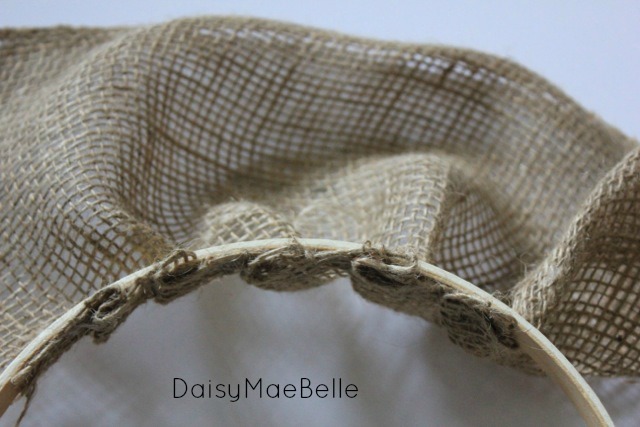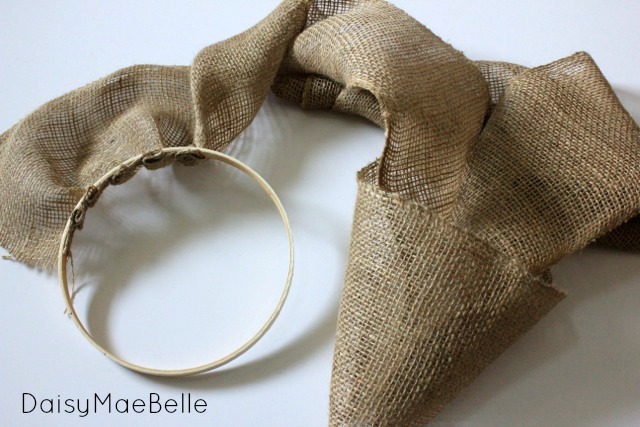 After I finished the first round, I decided to go around one more time.
I used a total of 3 yards.
I did not cut the ribbon after the first round.  I just kept pleating and gluing.
I did not make the 2nd layer of pleats as close as the first.
This is the completed first step.
Using the ring that was the next size up, I removed the screw.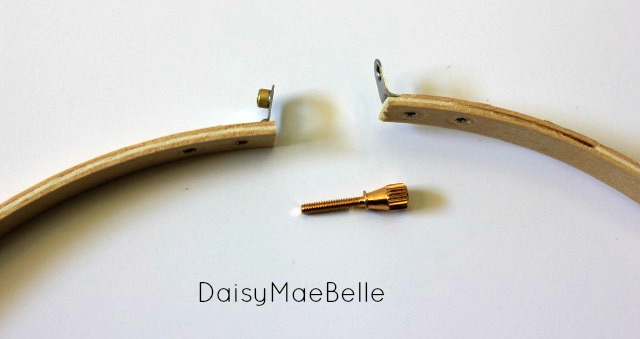 This is how I created the hanger.  Using wire, I looped it through the holes.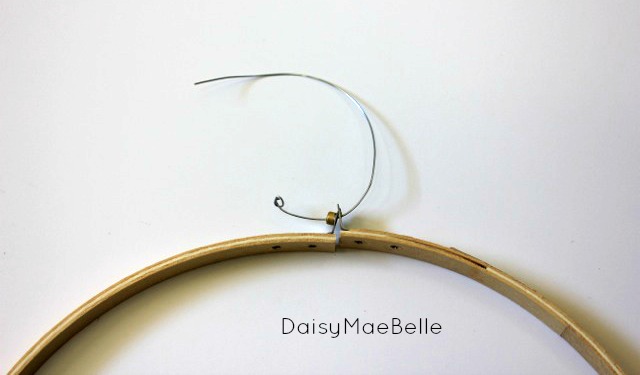 I used tiny pliers to create loops on each end of the wire.
This should keep fingers from getting snagged on loose wires!
(I have a thumb that is still recovering from my first attempt at making a wire hanger.)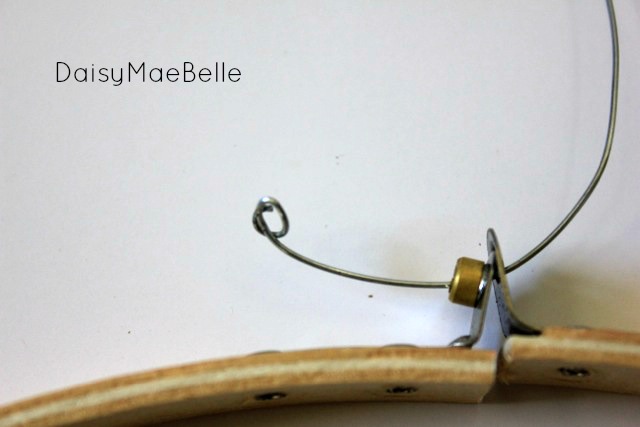 I used a lightly wired burlap for the final round.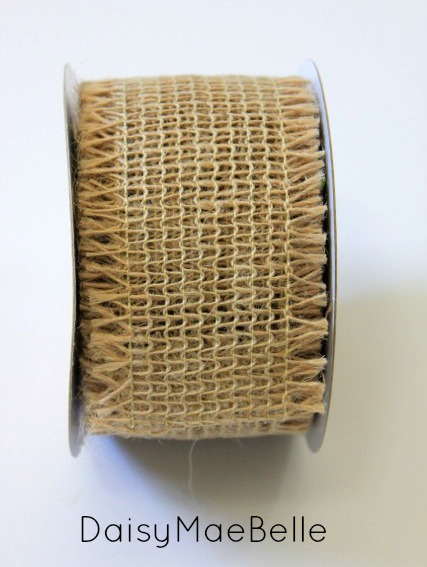 This is what covered up the mess from the first two rounds.
Again, I pleated and hot glued.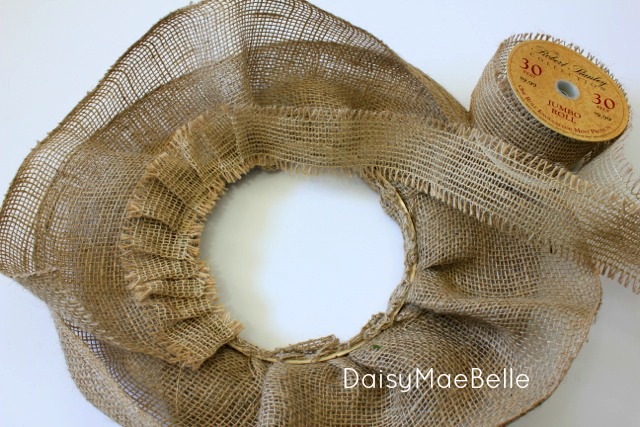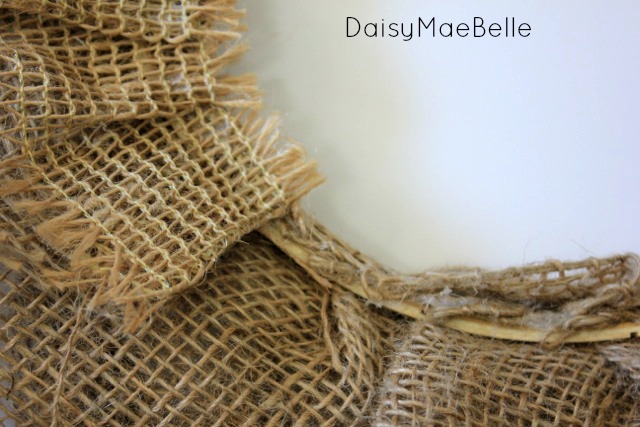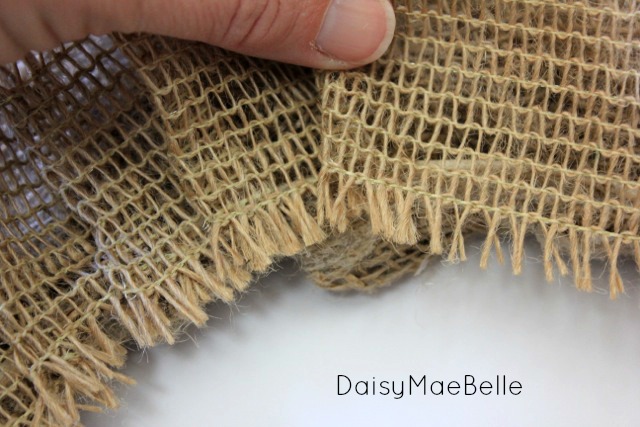 To complete the wreath, I hot glued the larger hoop to the smaller one.
This helped to keep the burlap at the top of the wreath from falling.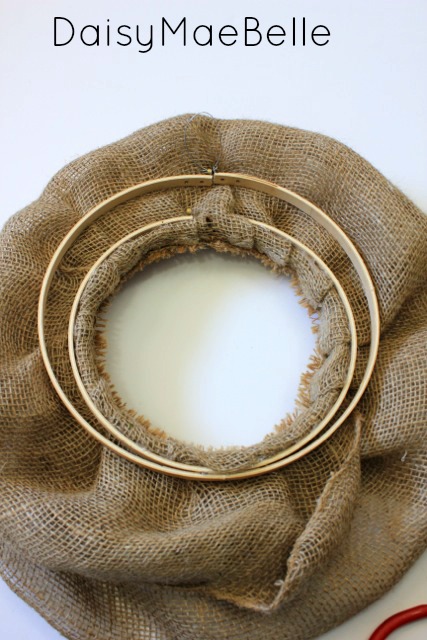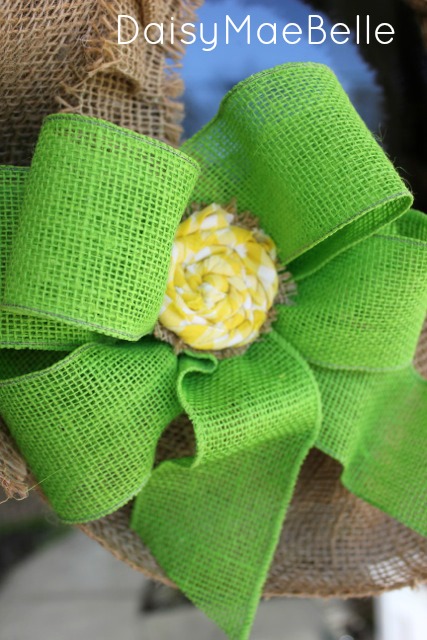 I have shared before how to make a burlap bow.
This time, I added a flower to the middle.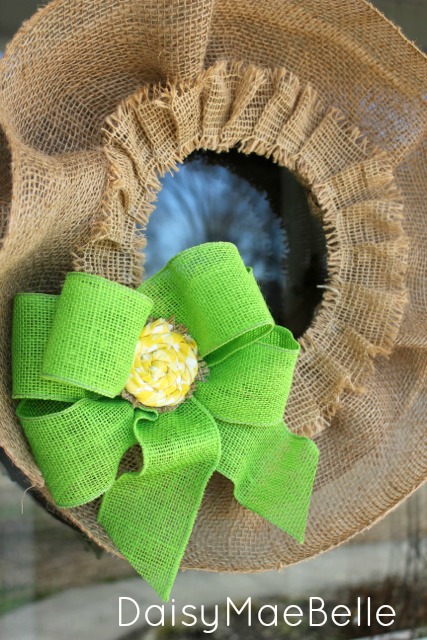 Bright and happy and ready for the Spring!
We are going to be in Gatlinburg for the weekend with 13,000 teenagers at an event called Winterfest.
Our church is taking almost 200!
Wow!  It should be incredible and incredibly exhausting!
I love being married to a youth minister!
Life to the full,
Melissa