Do you have one of those rooms in your house that you never get quite right?
You try a few things here and there…
…but it just never seems to come together.
It ends up being a catch all room for whatever odds and ends don't have a place anywhere else in the house.
That has been our master bedroom for the past…well…let's see…14 years.
This is the year that changes!
I'm ready to have a master bedroom that is a haven…a place of peace…
…not a giant holding room for laundry and wrapping paper!
And, what is my plan?
To do one small project a week until it is calming, cozy and clean.
Project #1:
How to Make a Burlap Mat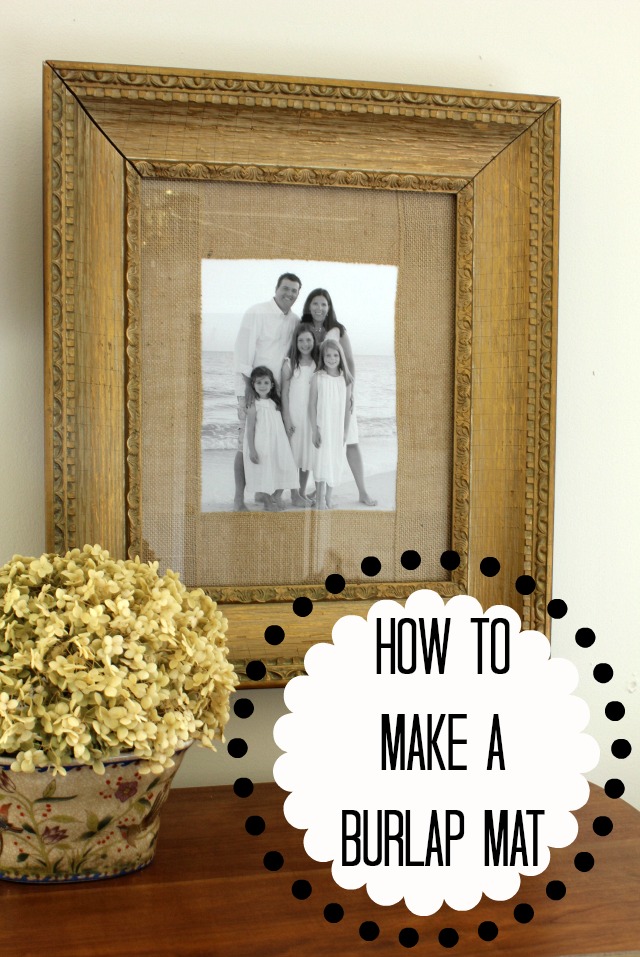 Supplies:
Beautiful odd sized frame given to you by your mother 🙂
Glass for the frame
Picture to be framed
Self sticking mounting board
Burlap ribbon
Scissors
Pencil
Ruler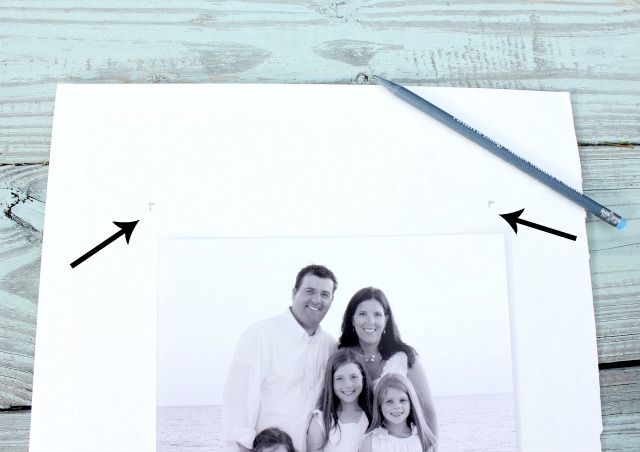 Trace your mounting board using the glass as a guide and cut to size.
Leave the paper on the board, measure with a ruler and mark with a pencil where your picture should go.
Make the marks hard enough that they will leave indentions in the board so you can see where to put the picture when you take the paper off.
Remove the paper and add the picture to the sticky board.
Cut lengths of burlap ribbon…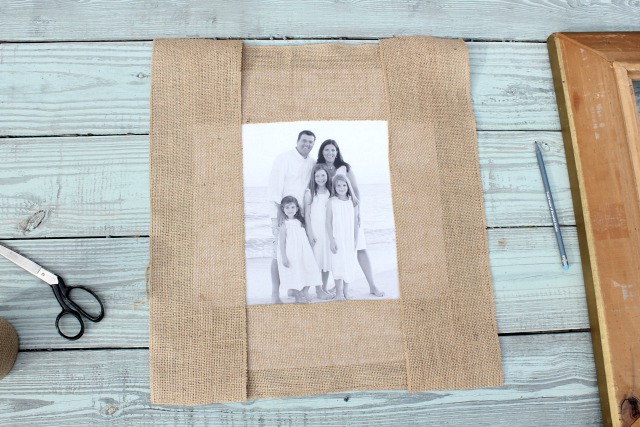 …and stick to all 4 sides.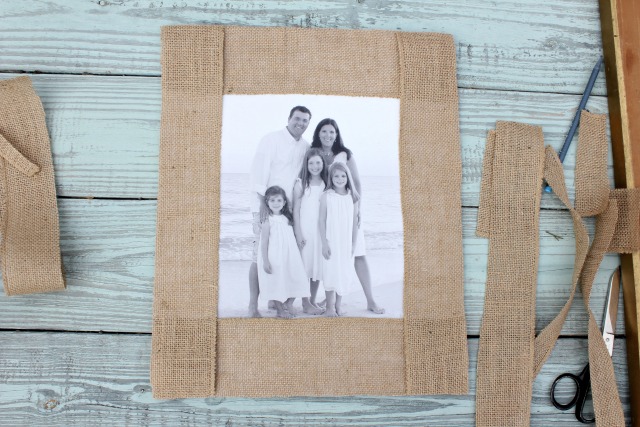 Trim excess off.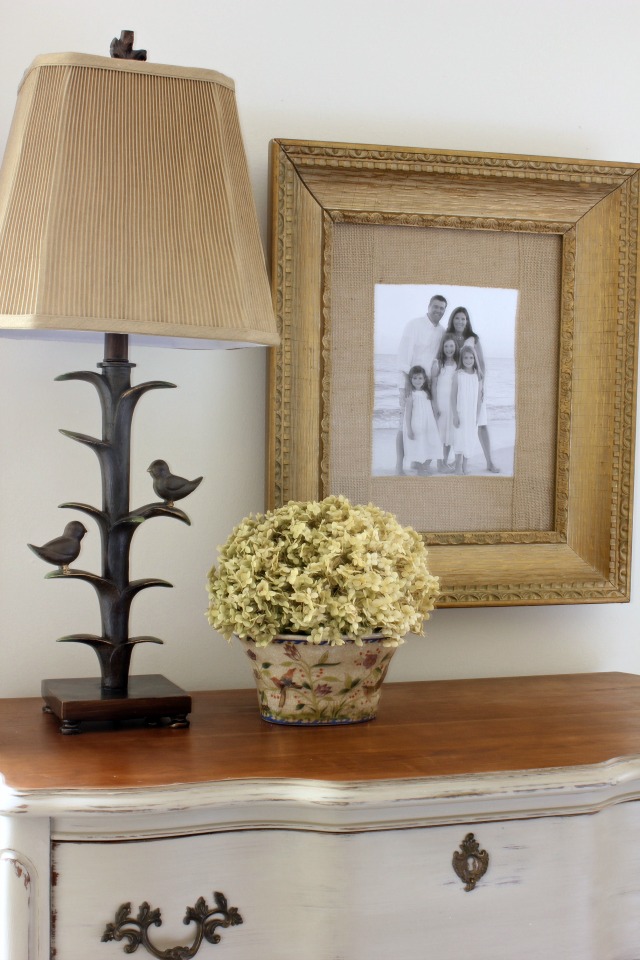 Secure the picture into the frame and hang.
Progress is being made…
I'm not holding myself to any deadlines.
I'm just going to take it one project at a time!
Life to the full!
Melissa