What a beautiful weekend we just enjoyed!
It has me itching all the more for Spring.
I have daffodils that are about to bloom.
It does my heart good to see those bright yellow blooms.
Now on to this post. . .
I have had this lamp sitting in my bedroom for months.
(I have mentioned before that anything that does not currently have a home lands in the floor of our master bedroom.)
I really like the lamp, but the shade is in bad shape.
My sweet hubby has been wanting a better light to go beside his recliner.
I like the one that is there now, but it really isn't tall enough to let the light fall down on what he is reading.
This lamp is tall, and would be perfect as far as light goes.
I am just too cheap to buy a new lampshade.
Here is how to make a burlap lampshade.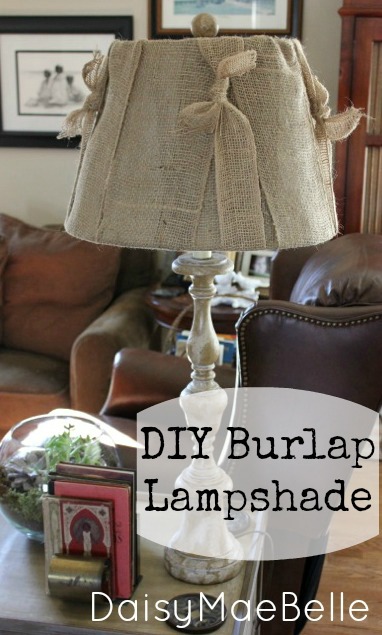 One beautiful, tall lamp.
One pitiful lampshade.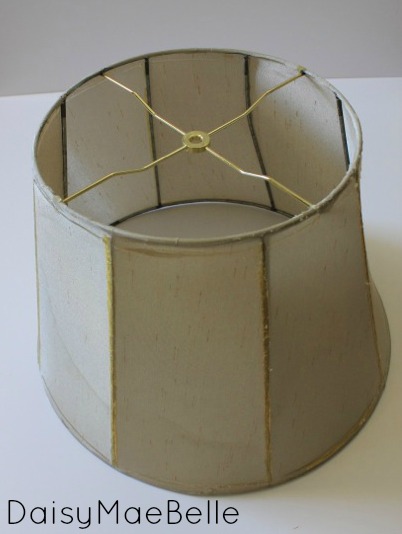 I removed all of the trim and the inside fabric.
I decided to leave this outer fabric so that you could not see the bulb through the burlap.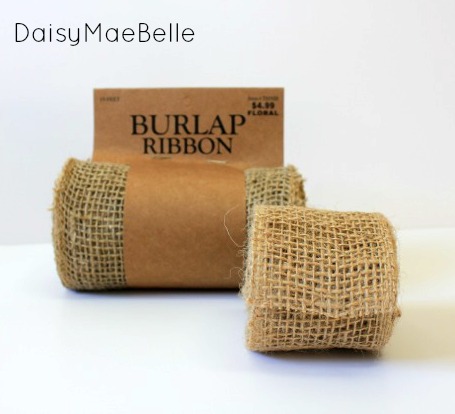 I used 2 sizes of burlap ribbon.
I used one and a half rolls of the wider ribbon and about 2 yards of the narrower ribbon.
I hot glued the edge of the ribbon to the edge of the shade.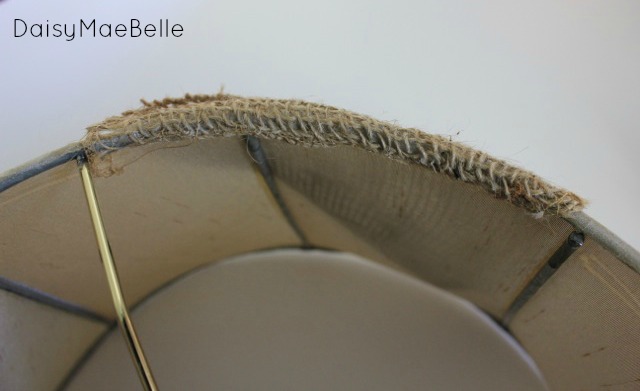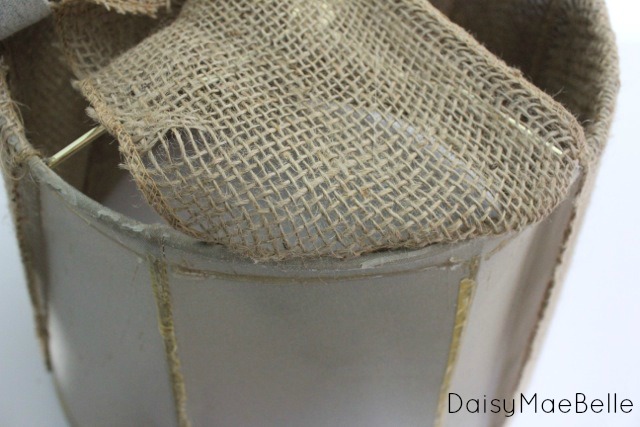 I wrapped the ribbon around the shade.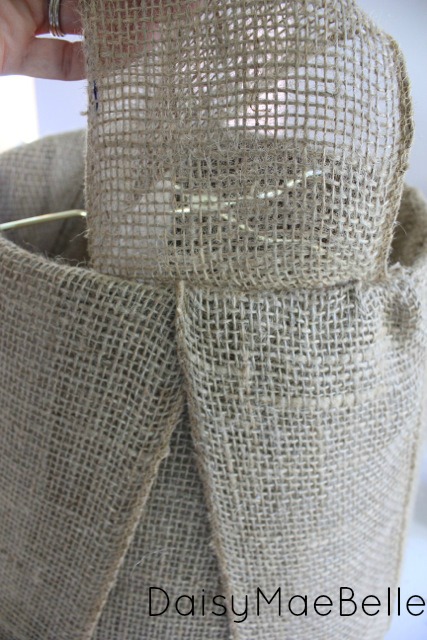 I finished with the ribbon on the inside of the shade.
I hot glued the edge down and trimmed off the extra.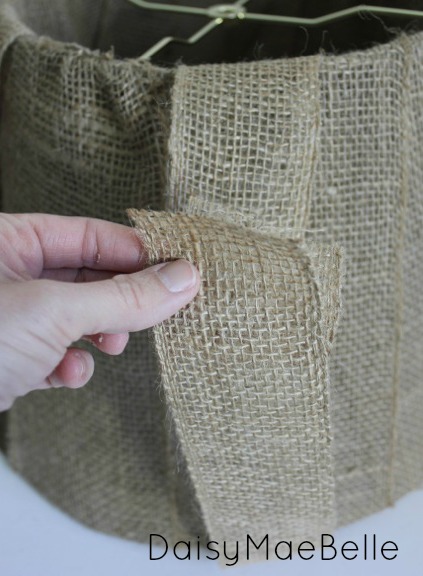 I tied random strips of the narrow ribbon around the shade.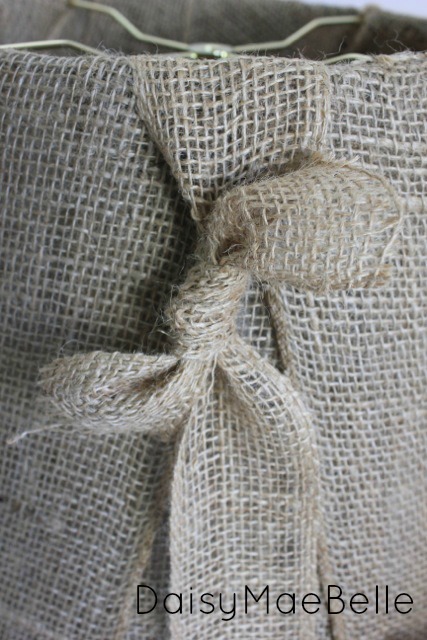 I tied the ribbon in knots.
Here she is by the recliner.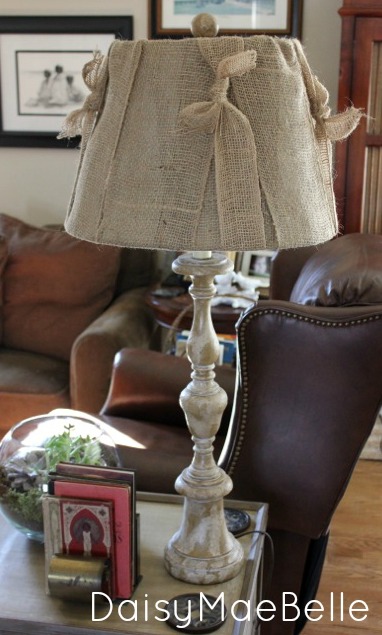 I am happy to report that this is the perfect lamp for this spot.
As I type up this post, my husband is enjoying the light of his new lamp.
Life to the full,
Melissa
Follow Us!