I am still loving burlap!  What I do not love about burlap is how all of those tiny pieces of burlap begin to float through the air as you work with it.  And, heaven forbid you need to cut it; then the fibers really begin to fly!  That can't be good for your lungs.
But, you just gotta do what you gotta do when it comes to having some burlap touches here and there in your house!  Some women sacrifice their feet for high heels; I sacrifice my breathing for a little burlap.
On to the project today!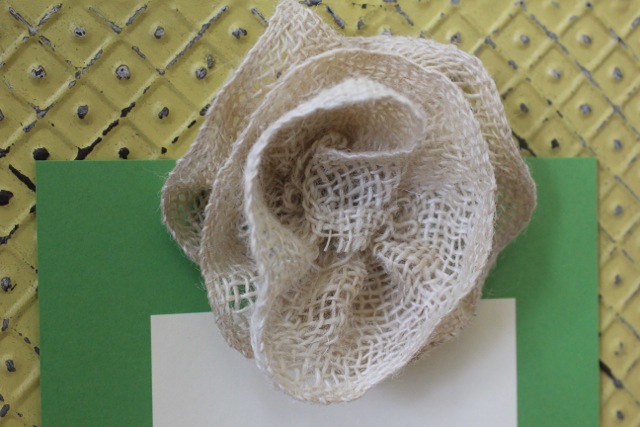 I ordered this great burlap ribbon from Pick Your Plum.  (If you don't know about Pick Your Plum, it is a website that sends you a deal every day on a different crafty item.  You should check them out!)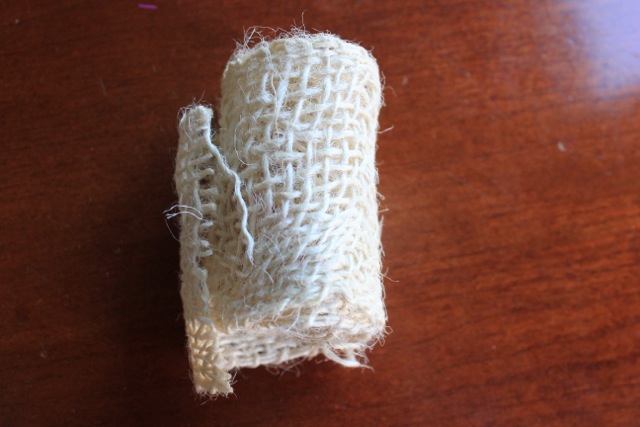 I cut a piece about 1 yard long.
I ran a long gathering stitch down one side.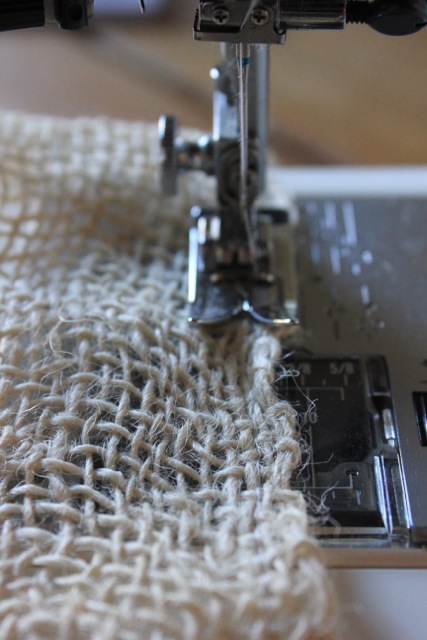 I tied the 2 threads from the running stitch together on one side.  This keeps you from pulling the threads all the way out.  (Learn from my mistakes!)  If you have a magnifying glass, you can see that teeny tiny knot!  Or you can just trust me that I tied one there.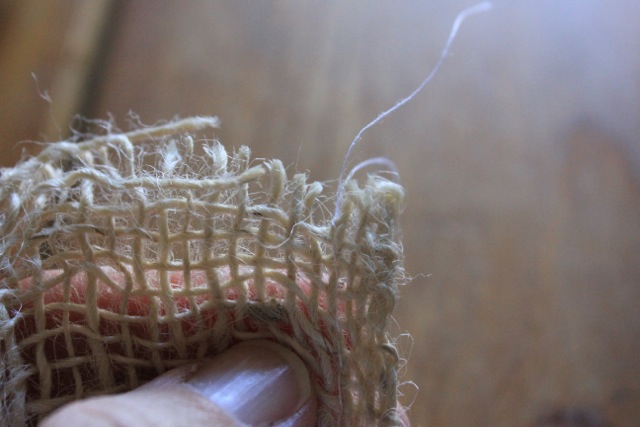 From the other side, I began pulling one of the threads.  The ribbon began to ruffle down one side.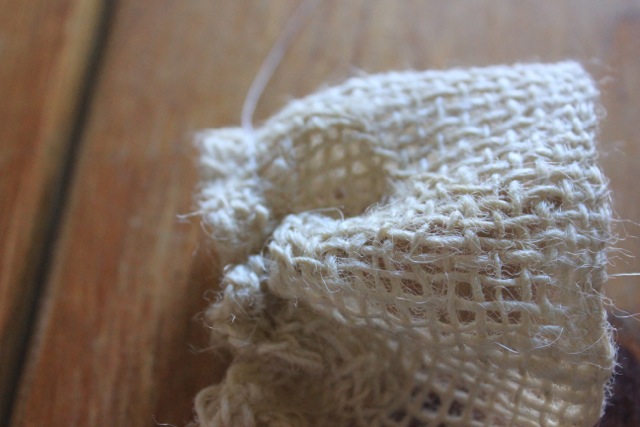 I slowly pulled the thread and pushed the burlap back to make more room.
You will eventually have a piece of ribbon that looks something like this.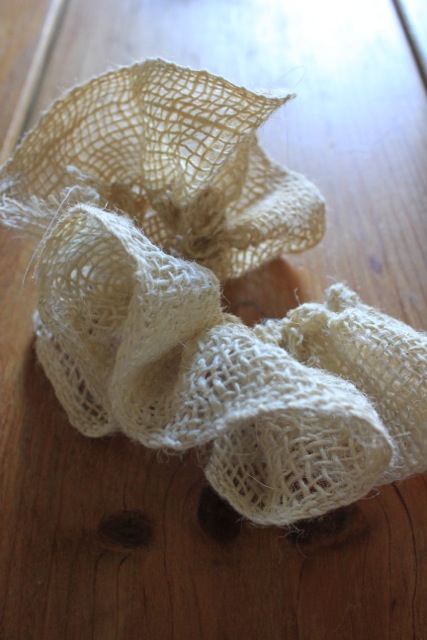 I cut a small square from some cardboard.  This gave me a base to hot glue it together.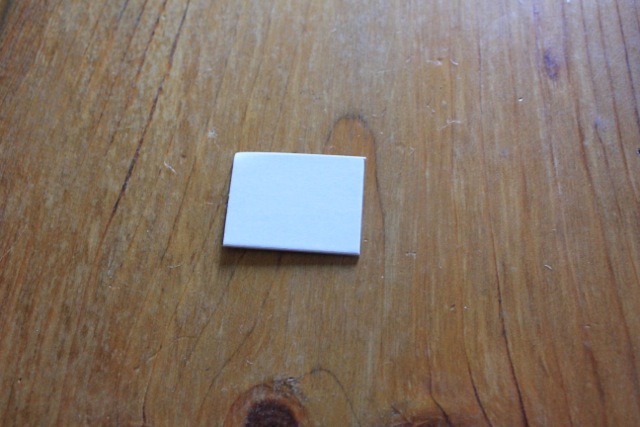 I started with one end and hot glued it to the cardboard.  I glued down the gathered end.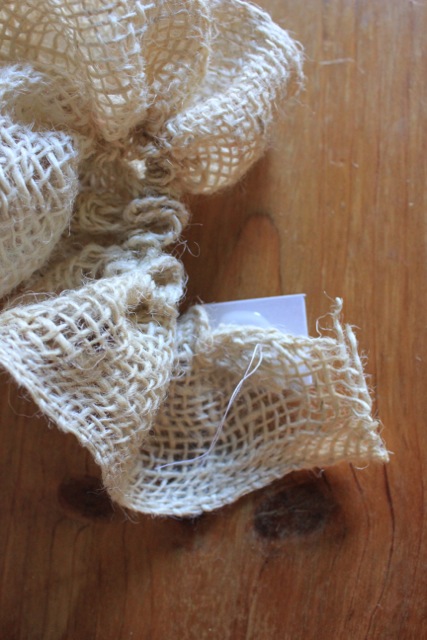 The ribbon will begin to naturally curl.  Following this curve, I began to glue it to the middle a little at a time.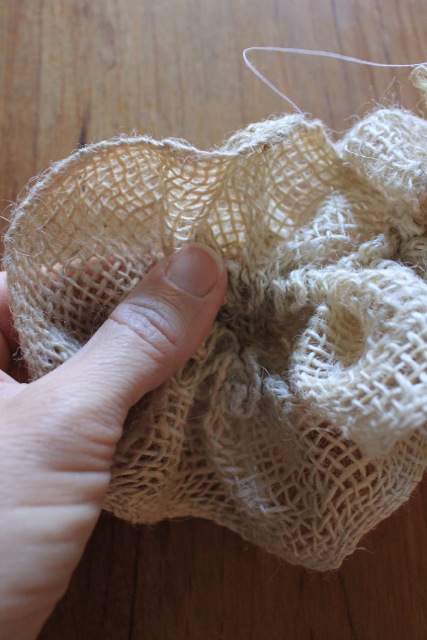 Here is what it looked like when I was done with the "curling" part.  Looking good, but still not finished.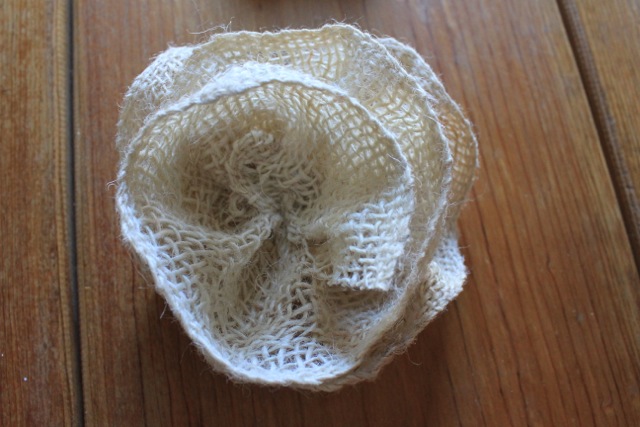 I took the end of the un-gathered side and glued it to the middle to finish it off.
I glued REALLY strong magnets to the back and used them on a couple of projects.
The great thing about these flowers is their versatility!  They could be worn on your clothes or in your hair.  Or, used around the house to spruce up lampshades or picture frames.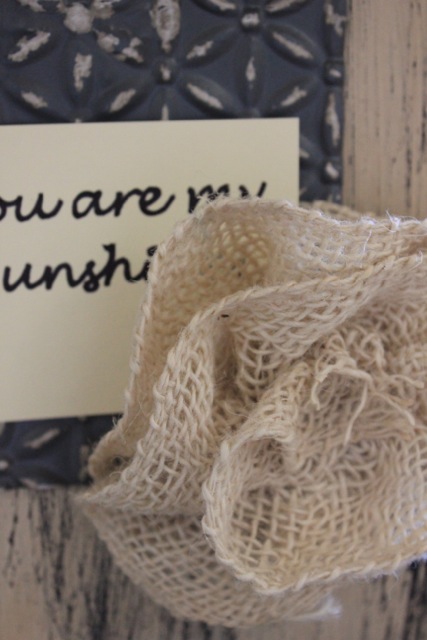 One freshly painted, hydrangea filled vase.  That cute tin on the front is magnetic! (And, another Pick Your Plum find.)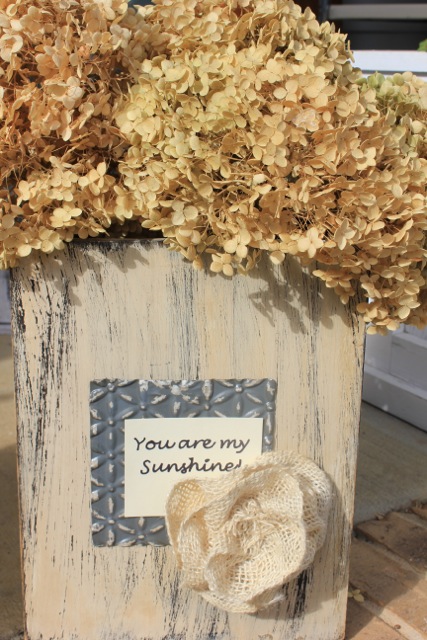 The next was a framed magnetic board.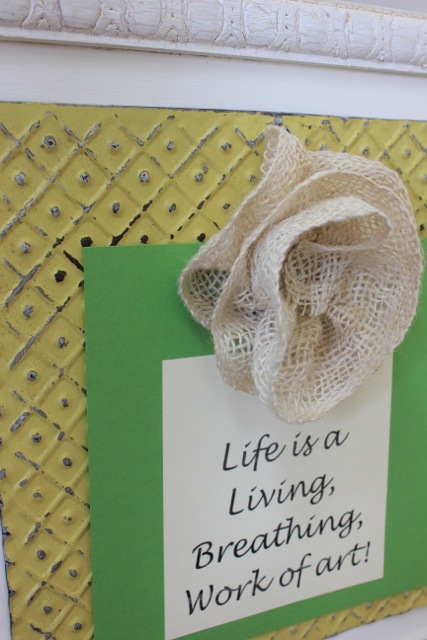 Both of which are now available at Simply Southern!
Have fun making some burlap flowers!
Life to the full,
Melissa
Sunday
Monday
Tuesday
Wednesday
Thursday
Friday
Saturday