Is is possible for your brain to freeze?
You see, I'm typically a very productive sort…I have ideas…and I have things I want to make and do and try…
…but lately I'm having a hard time getting motivated.
We haven't had a flake of snow fall.
But our skies have been gray and our temperatures have been having a hard time reaching double digits.
And it is leaving me feeling sapped.
Luckily I had this idea before the brain freeze hit.
And luckily it took zero creative juices to complete.
Here is how to make a burlap bedskirt! 🙂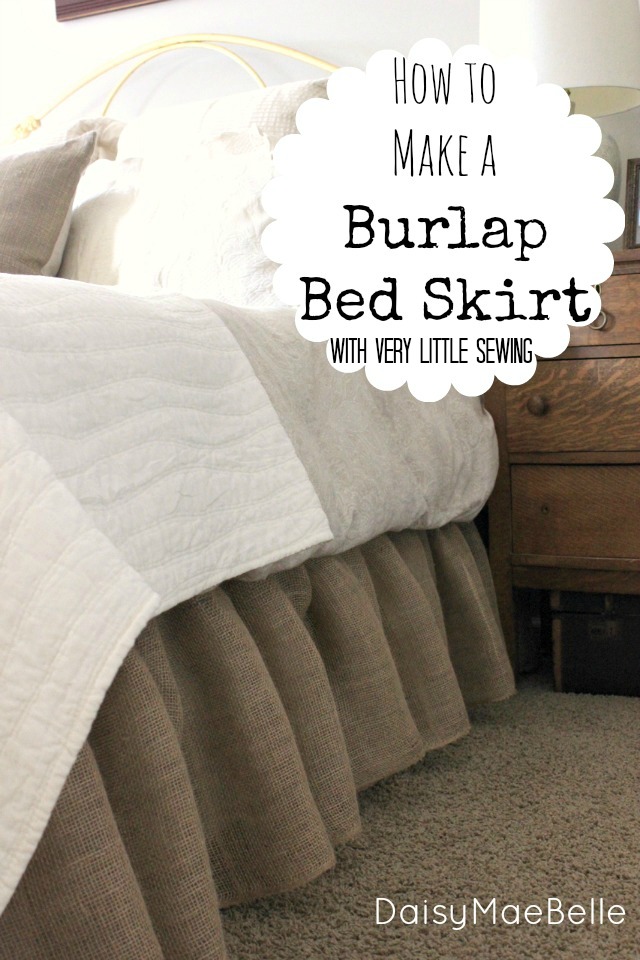 Supplies:
an inexpensive bedskirt (or an old one you already own)
18″ wide burlap ribbon (I used 2 1/2 rolls)
pins
scissors
sewing machine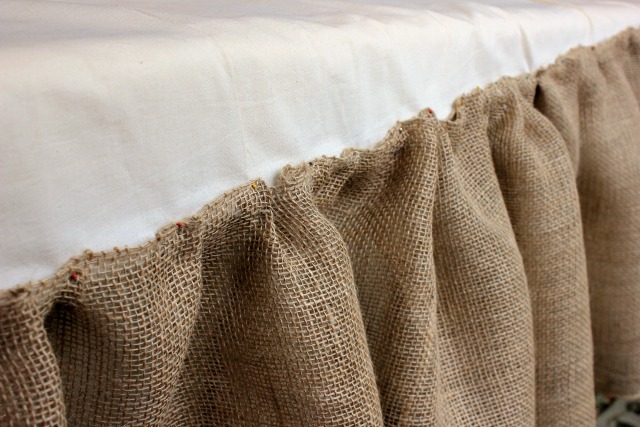 I used one roll of burlap for each of the long sides and half of a roll for the end for a queen size bed.
I found the center of the ribbon, made a 1 inch fold and pinned it to the center of the side of the bed skirt.
I pinned it right to the top of the existing bedskirt.
I pinned each end.
Then I found the center of those sections, folded over about 1/2 inch and pinned them to the center.
I kept finding the center, folding and pinning until one side was complete.
I did this for all 3 sides.
Then I sewed the burlap ribbon right over the existing bed skirt.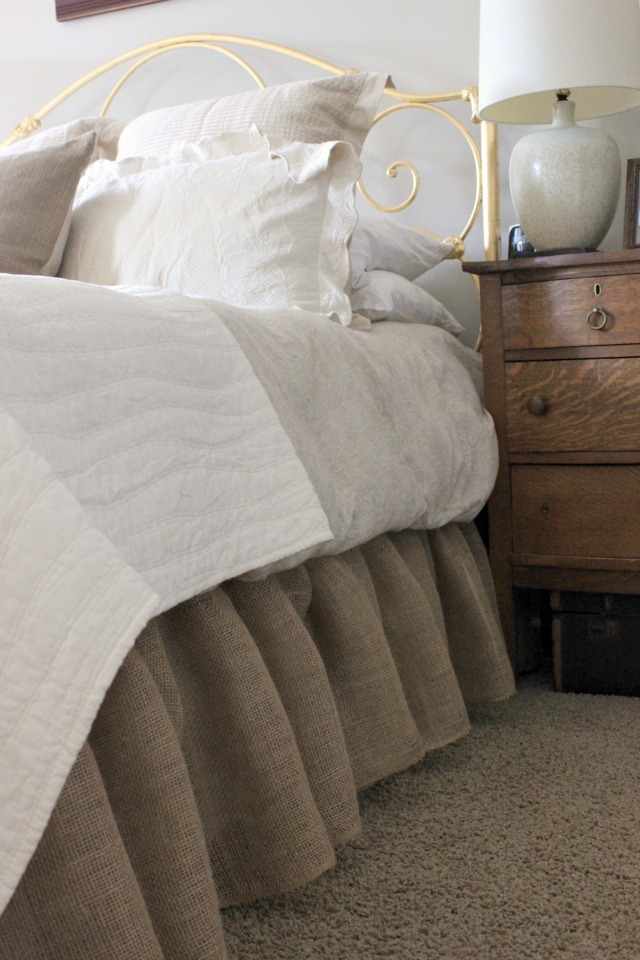 And there is my new burlap bedskirt.
And hopefully the sun will begin to shine again and the temperatures will rise and I will start to have some ideas again… 🙂
Don't forget to sign up to
win a $50 Kirkland's gift card!
Check it out HERE along with more of my master bedroom!
And if you live in the tropics and are looking for house guests, just let me know…
…We could TOTALLY make that happen!
Life to the full!
Melissa