I LOVE November.
Two of my favorite things happen in November.
My family celebrates Thanksgiving together at our house.  And, I start getting ready for Christmas.  The only rule for me is that not one single, solitary stitch of Christmas decoration can go up until after the Thanksgiving meal.
On occasion, I have started the evening of Thanksgiving day.  If I am not in a food induced sleep coma!
I just love Thanksgiving too much.  I can't cloudy up the beautiful harvest decor with Christmas trees and lights.
Don't get me wrong.  I do LOVE Christmas, and CAN"T WAIT to decorate the house all up for the season.
This blog will be FULL of pictures of my house all gussied up for the holidays.
So, my plan for November is to get all of the details of Christmas taken care of.
Here is my list of "Things to Do in November" to make December more enjoyable.
1. Finish ALL Christmas shopping! I make a detailed list of EVERYONE that I plan on getting a gift for.  I jot down a general budget for each gift, and start the shopping!  I keep 3 bags in my closet – 1 for each of my girls.  I keep their stocking stuffers in there.
2. Plan menus for Christmas Eve and Christmas morning and make shopping lists.
3. Get Christmas cards ready to mail.  Those go out the first week of December.
4. Make a few new decorations for the house.
5. Get a general plan together on how I am going to decorate.  I like to have all of the decorations done in a couple of days.
6. Get ALL dates on the December calendar that I already know.
7. Set a date and plan my daughters' annual Christmas party.
Needless to say, I am a busy bee these days!  But, I know if I waited until December, then I would be a froot loop!  The traffic gets terrible, the lines get crazy long, the calendar fills up. . .
I want December to be relaxing.  A real time for family.  A time to truly reflect on the birth of our precious Savior.
I will show you one quick thing that I made the other day.
Remember, my rules are that I can't put any of the decorations out. . .
I can only make them!
I started with this great yard sale find.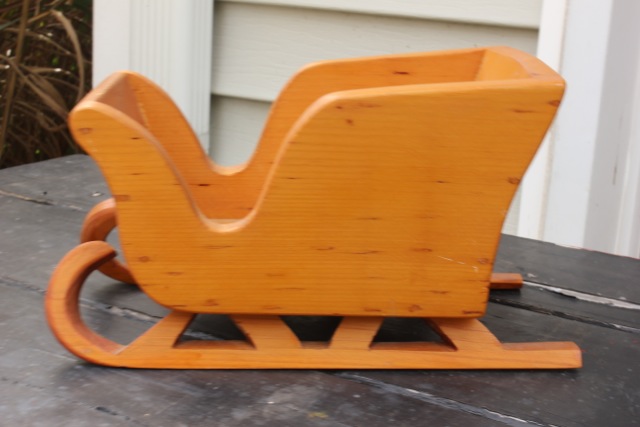 A little Annie Sloan chalk paint in Emperor's Silk and Old White, distressing and wax. . .
I filled it with floral foam.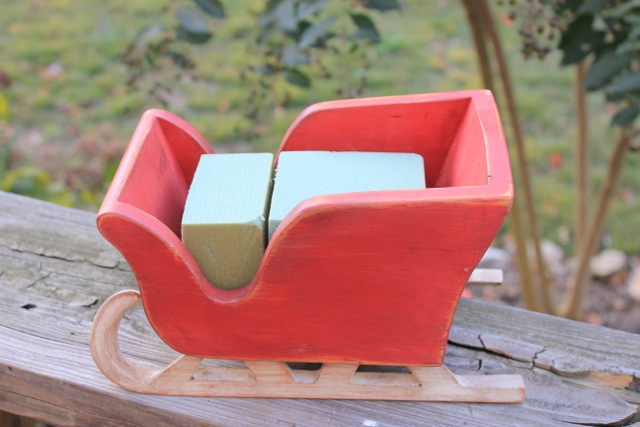 I selected a few sprigs of greenery and berries from Hobby Lobby.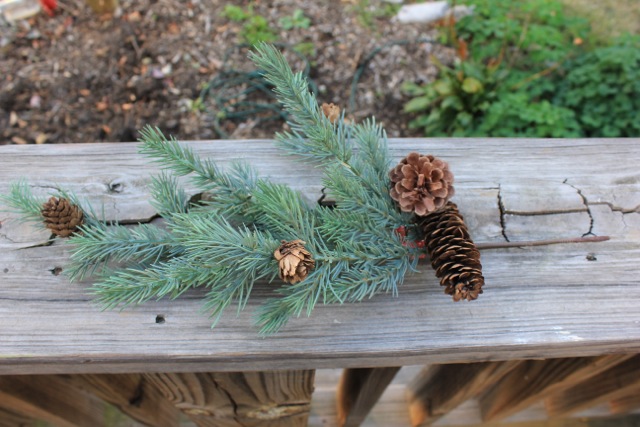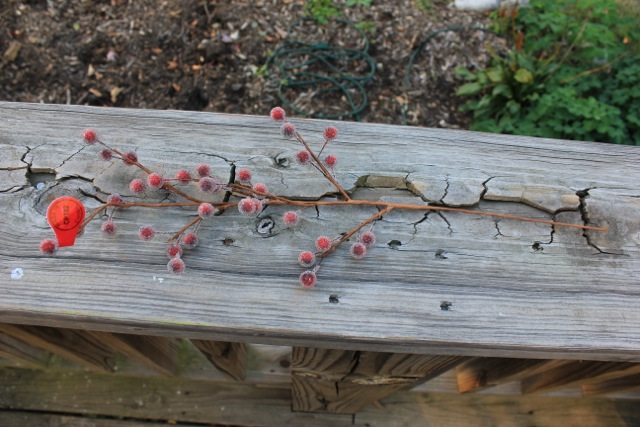 I filled the sleigh up with green moss.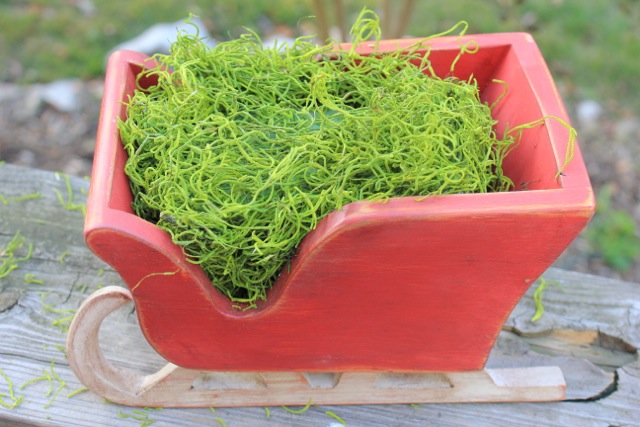 I cut the stems into several pieces.
And, began putting them in the foam.
I cut the berries into several pieces as well.
I made a super simple bow.
I started with one piece of ribbon about 10 inches long.  I twisted it in the middle.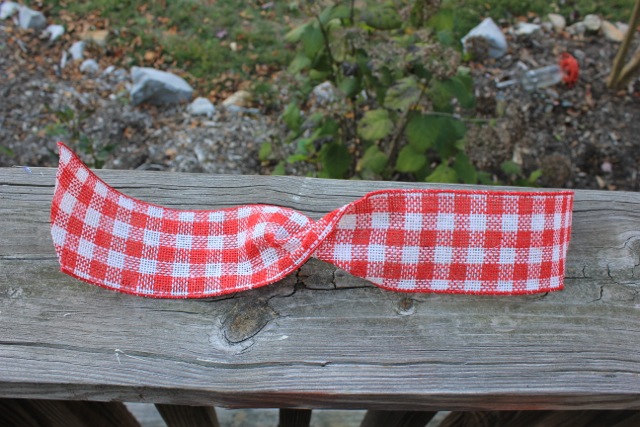 Then, I tied a shorter piece on top of the twist.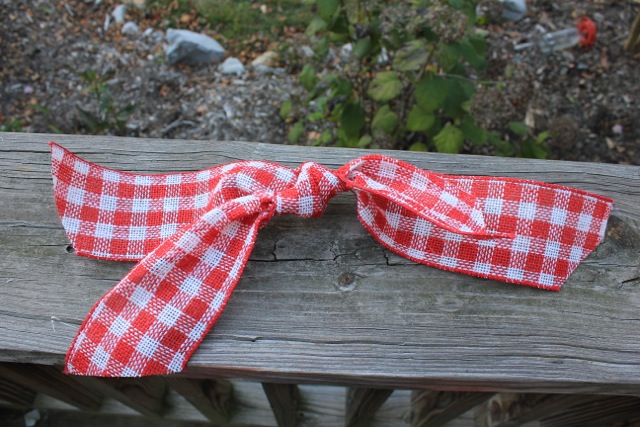 Using a floral pin, I secured the bow into the foam.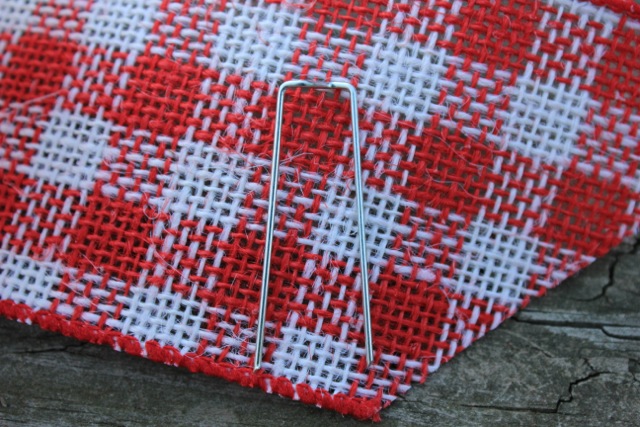 I added one more pick of berries. . .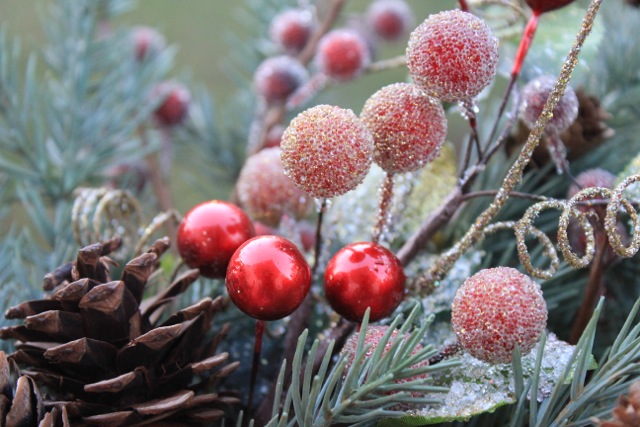 Here comes Santa Clause,
Here comes Santa Clause. . .
Life to the full,
Melissa
Here are the places that I party!
Sunday
Monday
Tuesday
Wednesday
Thursday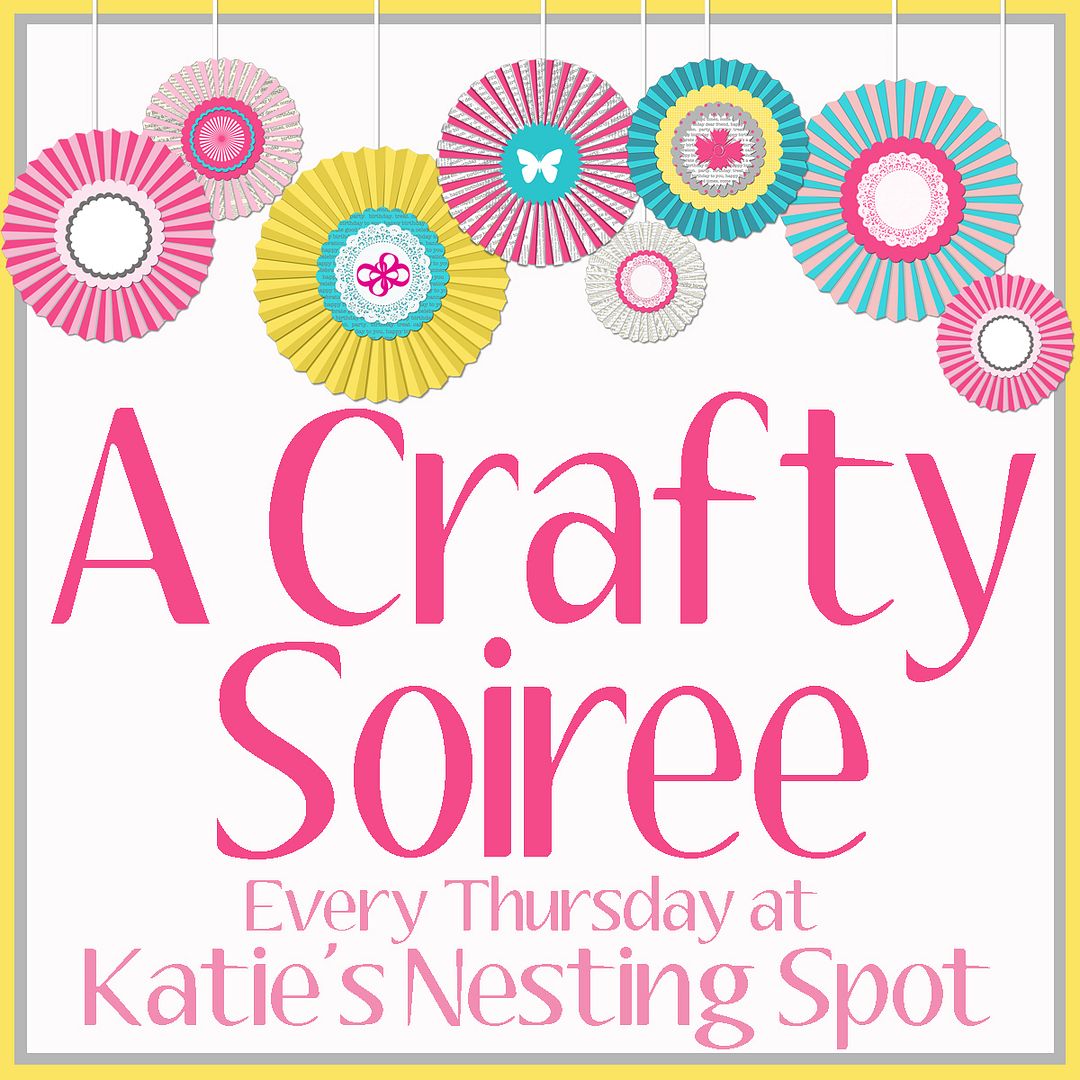 Friday
Saturday