I love the look of simplicity in decorating.
I just have a hard time living with it!
I tend to want to add more – more layers, greater depth, more color.
I love the idea of living in an all white house.  Everything neutral. . .  and soothing. . .  and beautiful. . . and calm.  (My beach house is going to be just that – I can dream can't I?)
But, at the end of the day, I do not have the discipline to not stop adding more!
So, as is my nature, I added another layer to an existing wall in my kitchen.  I do like it better.  I am just a girl who needs layers!
I had this great frame that I used in my foyer until I found the perfect old rusty gate.  You can see it here.
I wanted to find a new home for this great frame.  I bought it on the clearance rack at Hobby Lobby a few years back for $35!
I tried it without the fabric first.
Not bad, but not great.  I liked the extra layer, but it seemed to get lost on the brown wall.
(Which I am thinking about painting. . . another project for another day!)
It dawned on me that I had purchased a great new fabric at Old Time Pottery the other day for super cheap!  I loved the fabric and could not pass it up!
I decided to frame the fabric!
I used my handy dandy staple gun and stapled it right to the back of the frame.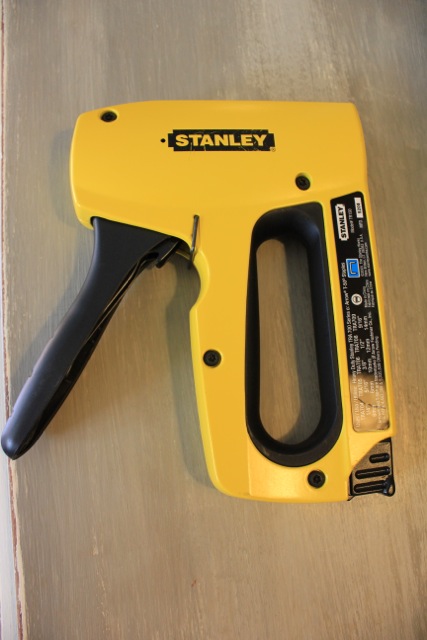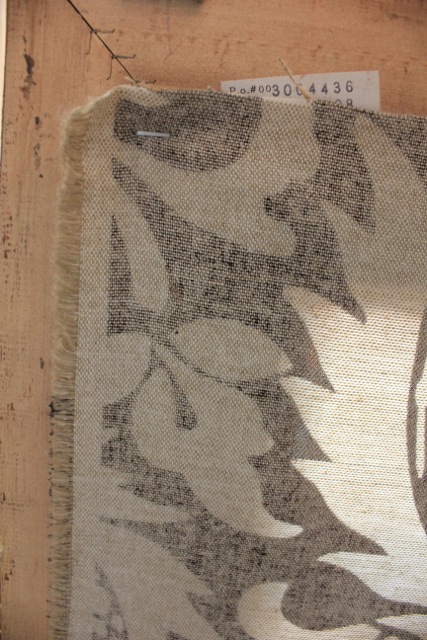 I stapled it all down and trimmed the edges and here is the final product!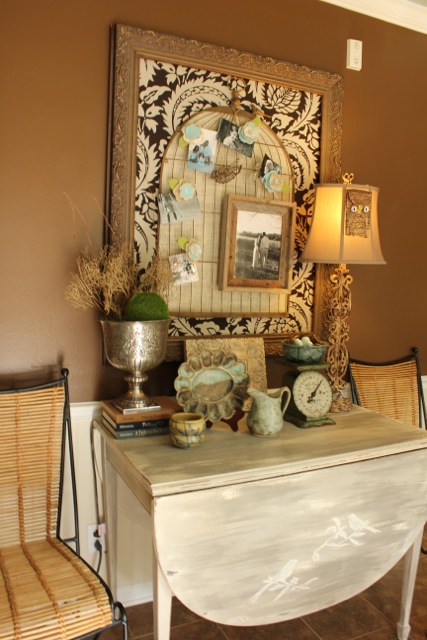 You can see how I painted the table here.
And, you can also how my "layers" have evolved!
I love the green that moss provides!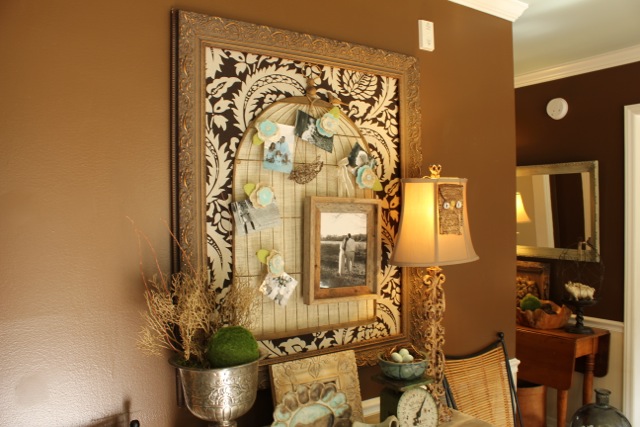 I have a love for pottery!  My parents live in Mississippi and there are several towns close to them that have pottery studios.  I usually get  a new piece for Christmas!  One of my favorite gifts.
Last night, a sweet boy brought me 2 pieces of pottery that he has made!  Are you kidding?! They are just BEAUTIFUL!!!  His name is Eli Waldron.  He has been a friend of mine and my daughters ever since he was born! He is the same age at my oldest – Daisy.  I knew exactly where they were going to go when he gave them to me!  He made the bowl sitting on the scale and the smaller piece towards the front of this picture!  He has been taking lessons – He may have a future in this art!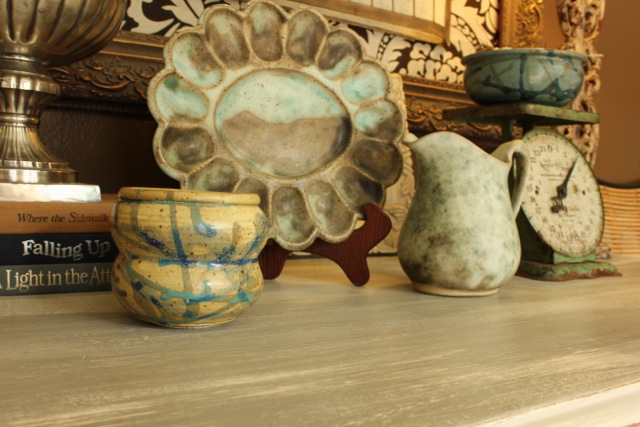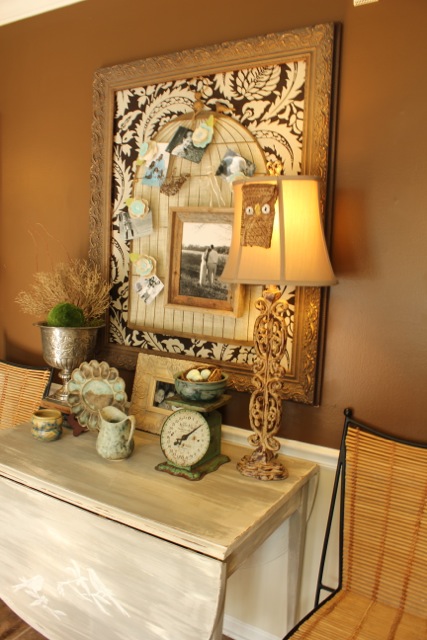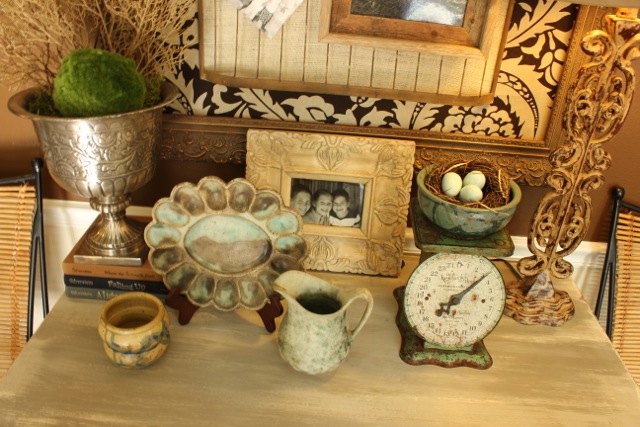 You can see how I made the burlap flowers here.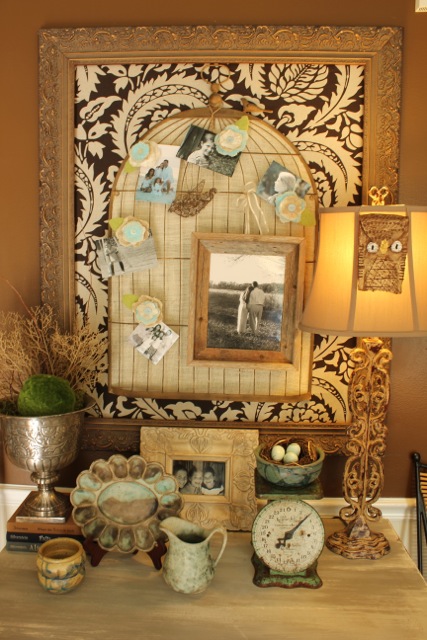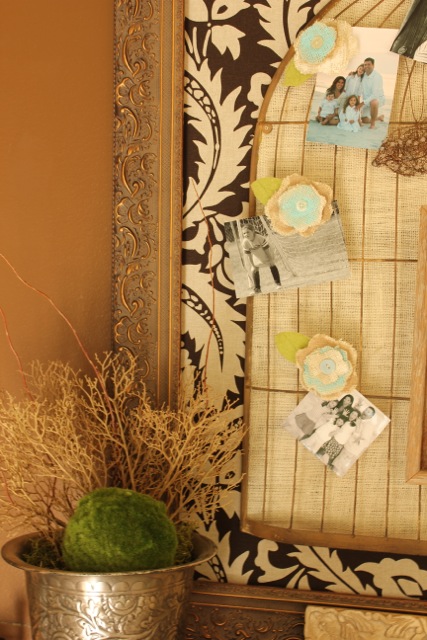 A better close up of the bowl that Eli made.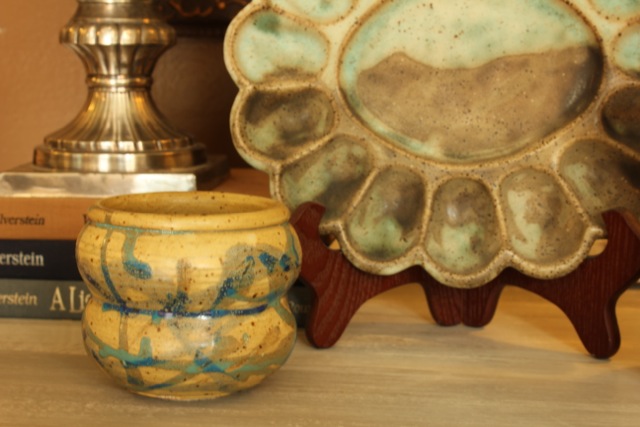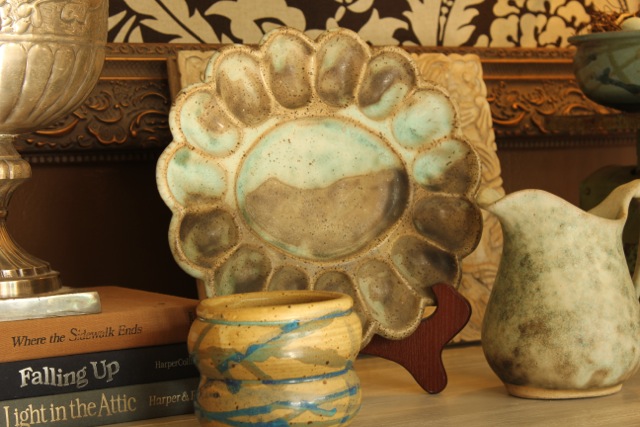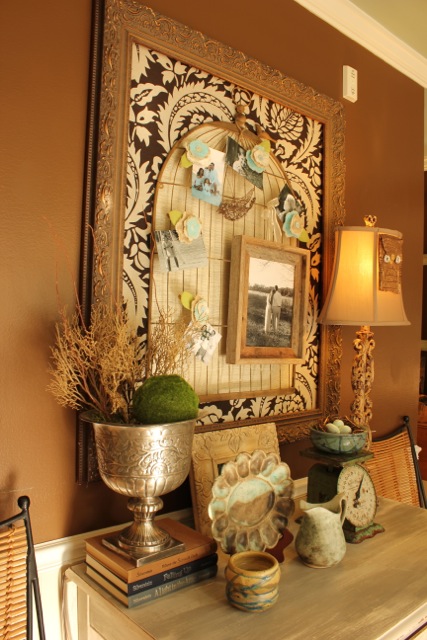 The other bowl that he made looks great on top of my new scale!
And, how appropriate that I have 3 girls, the nest has 3 eggs and the scale shows it to weigh 3 pounds!
Those are my 3 "birds" in the background!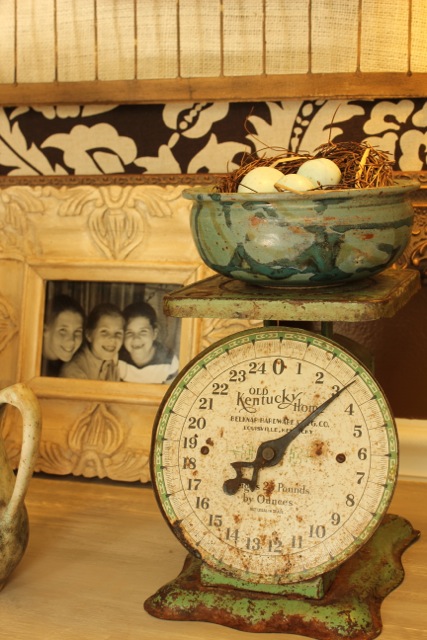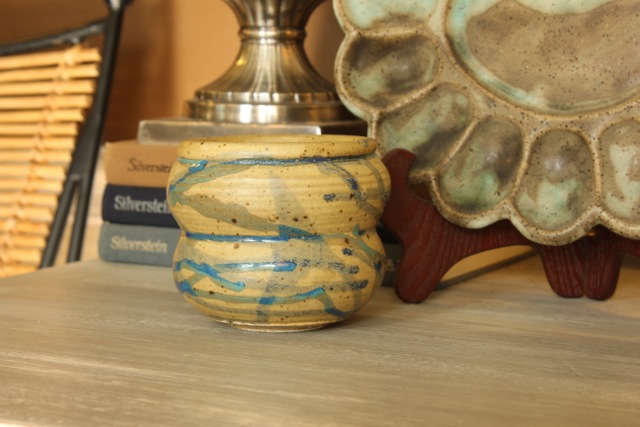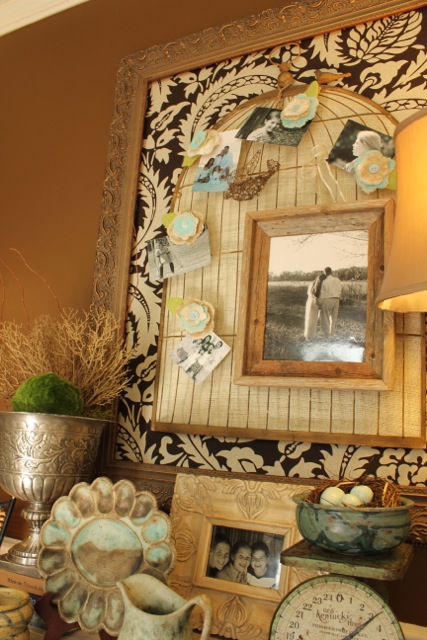 I must accept the fact that I like layers!
It is just how I am most comfortable!
One day, I will have the discipline to decorate with all white!
(In my little cottage by the ocean. . . )
Life to the full to you today!