Do you remember a time that you won something so cool?
I remember…I was 6 years old and at an Easter Egg Hunt.
The child who found the golden egg won a plastic chicken filled with candy.
I still remember seeing that plastic chicken and thinking about how beautiful it would look sitting on my white dresser in my pink gingham bedroom.
I knew someone would have to win so, I looked and looked and looked…
…and, I found that egg!
And just like someone had to win that plastic chicken…
…someone is going to have to win this amazing piece of furniture from Somerset Bay!
And I have a feeling it will look a little better in your house than the plastic chicken looked in my room. 🙂
Can you picture it already?
Make sure you enter at the end of this post!
Now on to the fall home tour…
Welcome to my "Fall Home."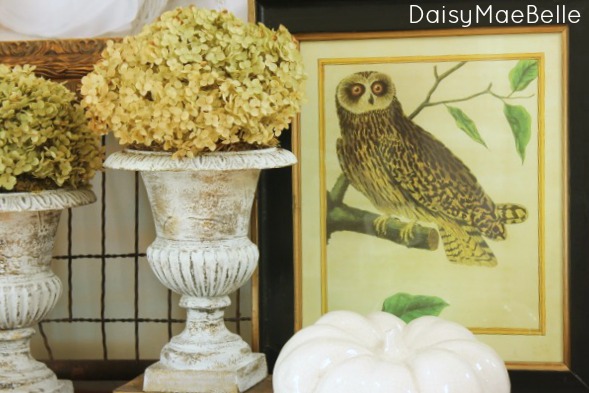 With plenty of dried hydrangea,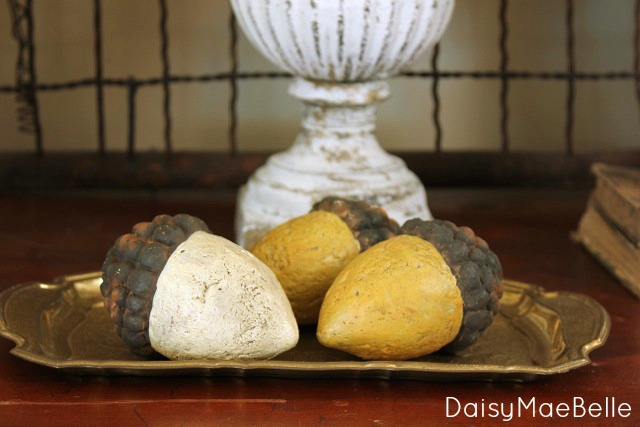 fake acorns in brass trays,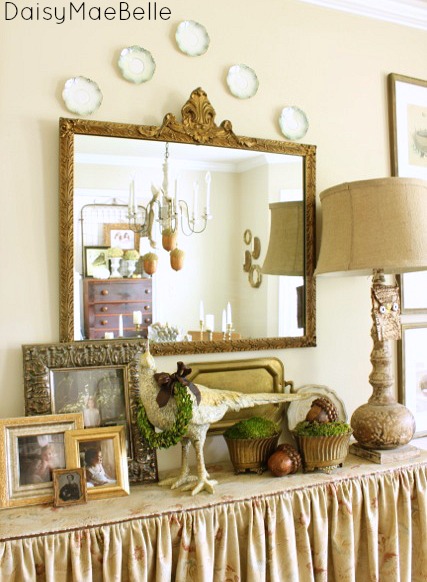 stone quail,
with cute boxwood wreaths around their necks,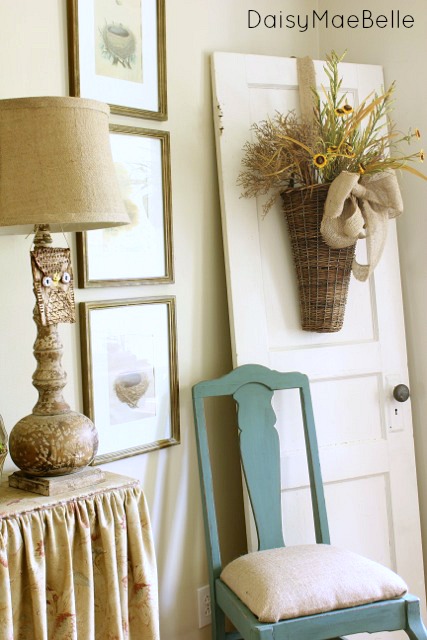 baskets full of fake sunflowers and pea pods,
glass containers filled with dried baby gourds,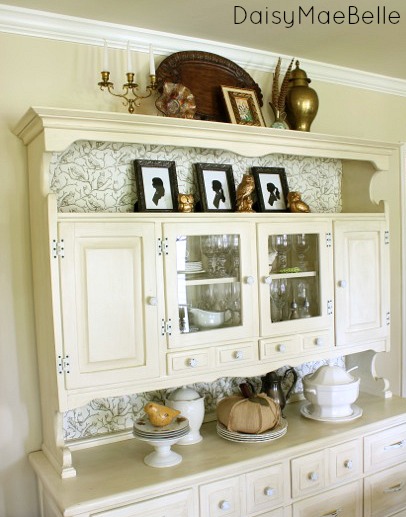 dining room hutches with owl paper affixed to the back,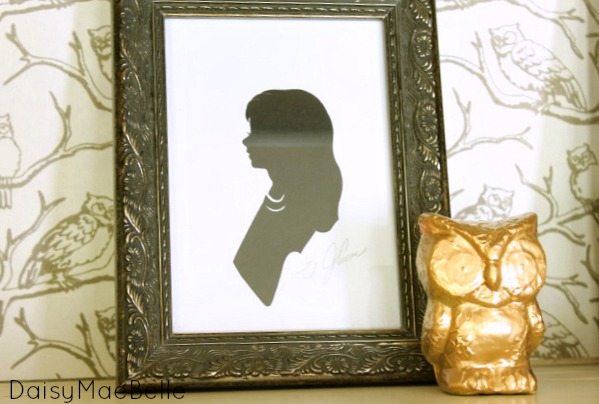 housing metallic spray painted owls,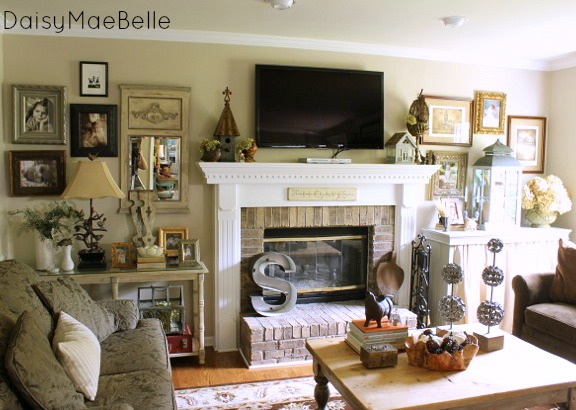 family rooms with bowls of pinecones,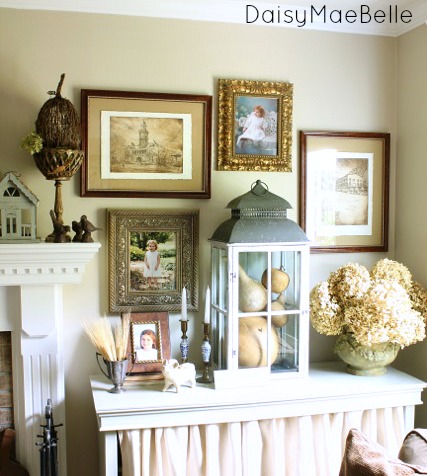 lanterns full of dried gourds,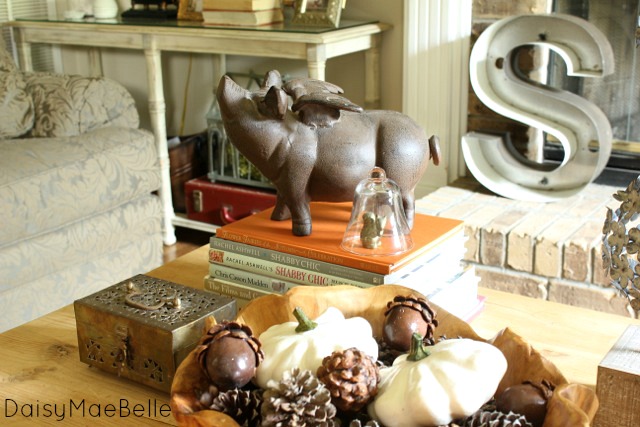 tiny brass squirrels,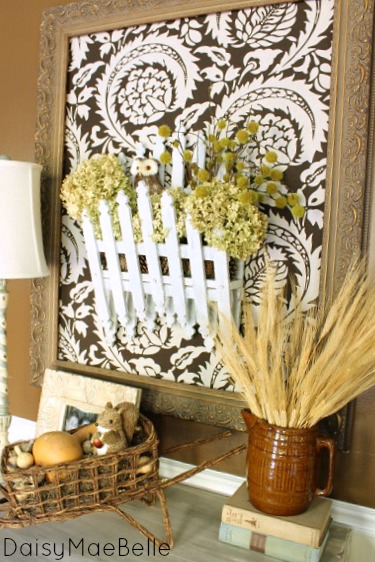 pitchers full of dried wheat,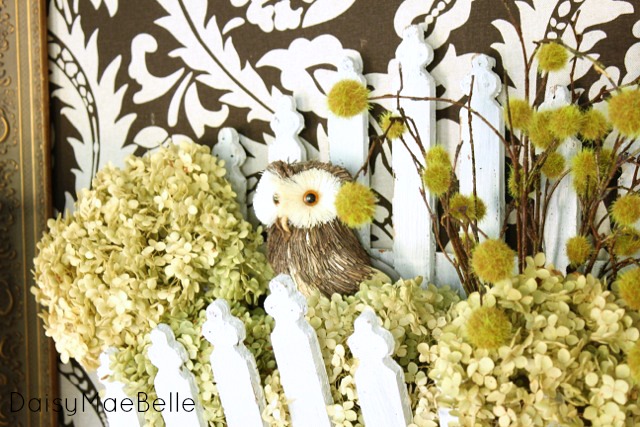 little owls nestled in dried hydrangea,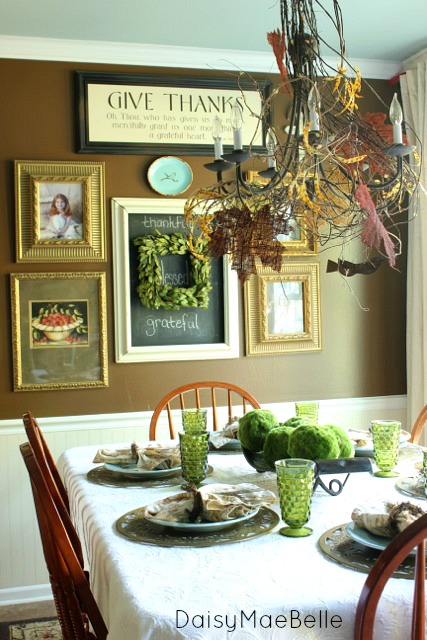 and a table all set,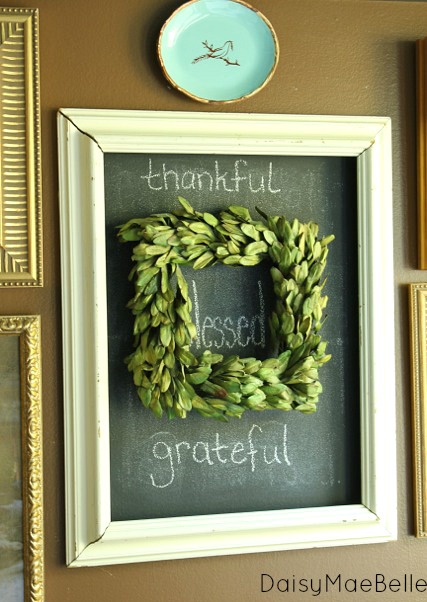 with chalk written words hanging right beside it.
Reminding us of how thankful we should be for the blessing of this home.
Hope you enjoyed the tour!
 Are you ready to see what you could win?
Better than a plastic chicken, huh?!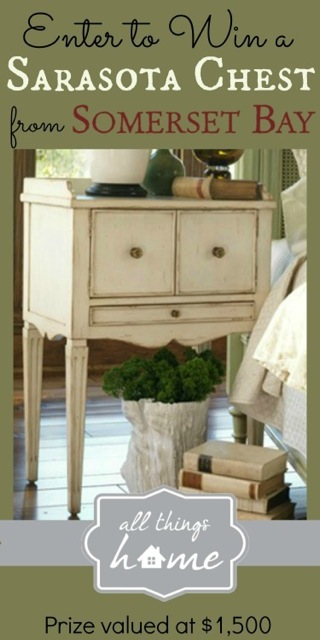 Our winner was announced!
Life to the full!
Melissa