I had great plans today of getting my front porch ready for fall.
I was going to buy pumpkins and mums.
I was going to give my front porch a good cleaning.
I had no idea it was supposed to rain ALL DAY!
I never watch the weather.
Oh well.
Maybe tomorrow?
So, today I will share some more fall decorations from my foyer.
I brought my olive jar back out and filled it with sticks.
It doesn't get any more natural and thrifty than sticks.
I started collecting all kinds of acorns last year, so these are some that I already had.
I just chose a few and added them to the top of some moss.
The boxwood wreath stays on the lamp year-round.
I just thought the pumpkin added a nice touch.
I love to add decorative touches to my lampshades.
I really like a layered look, and this is an easy place to add another layer.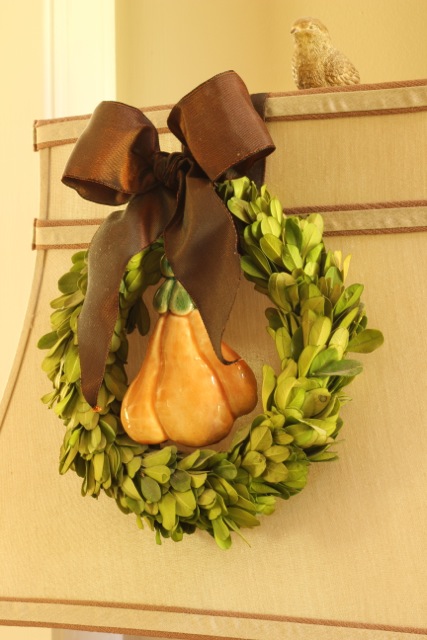 You can see my new $7 chair and my hydrangea wreath in my dining room.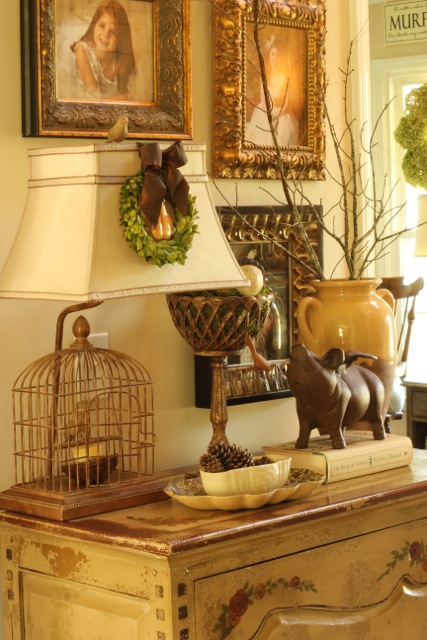 The tray was $1 at Goodwill.
The white container was another thrifty find.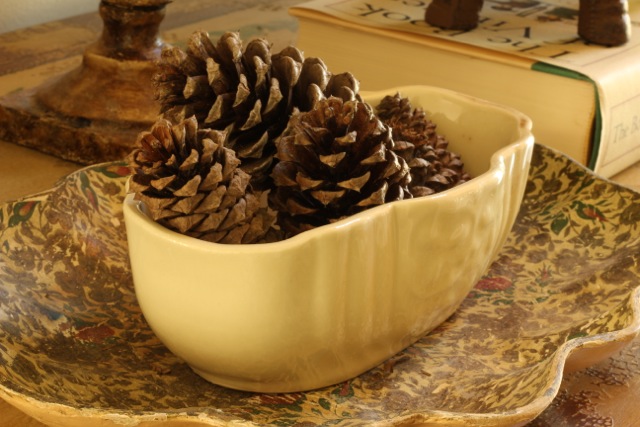 Love this little carved bird!
It looks like he is talking to my flying pig. . .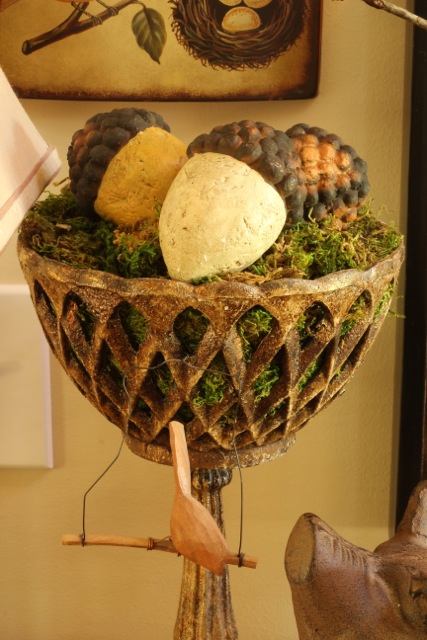 And, from this angle you can see into my family room.
We have a table in our family room for homework and such.
With 3 girls who are all in school, this is a perfect place for homework and projects.
And, we do not have to clean off the table for dinner!
Who am I kidding – we haven't been home to eat dinner in weeks!
(Notice my husband's crate on the table – I did not notice it while I was taking the pictures!)
I am hoping for better weather tomorrow!
The good thing is – this rain should really cool things off!
We are still researching this skunk issue that we have.
The smell is almost unbearable in the kitchen.
I had a friend say that she actually liked the smell of skunk?!
And, another friend say that she thinks skunk smells like coffee?!
I am not sure what kind of coffee she has been drinking?!
(Or what else she has been drinking to think that crazy thought?!)
All I know is that a full day of rain did NOTHING to wash the smell away – I think it made it worse!
Little issues like this just make life more interesting!
Life to the full,
Melissa
Here are the places that I party!
Sunday
Monday
Tuesday
Wednesday
Thursday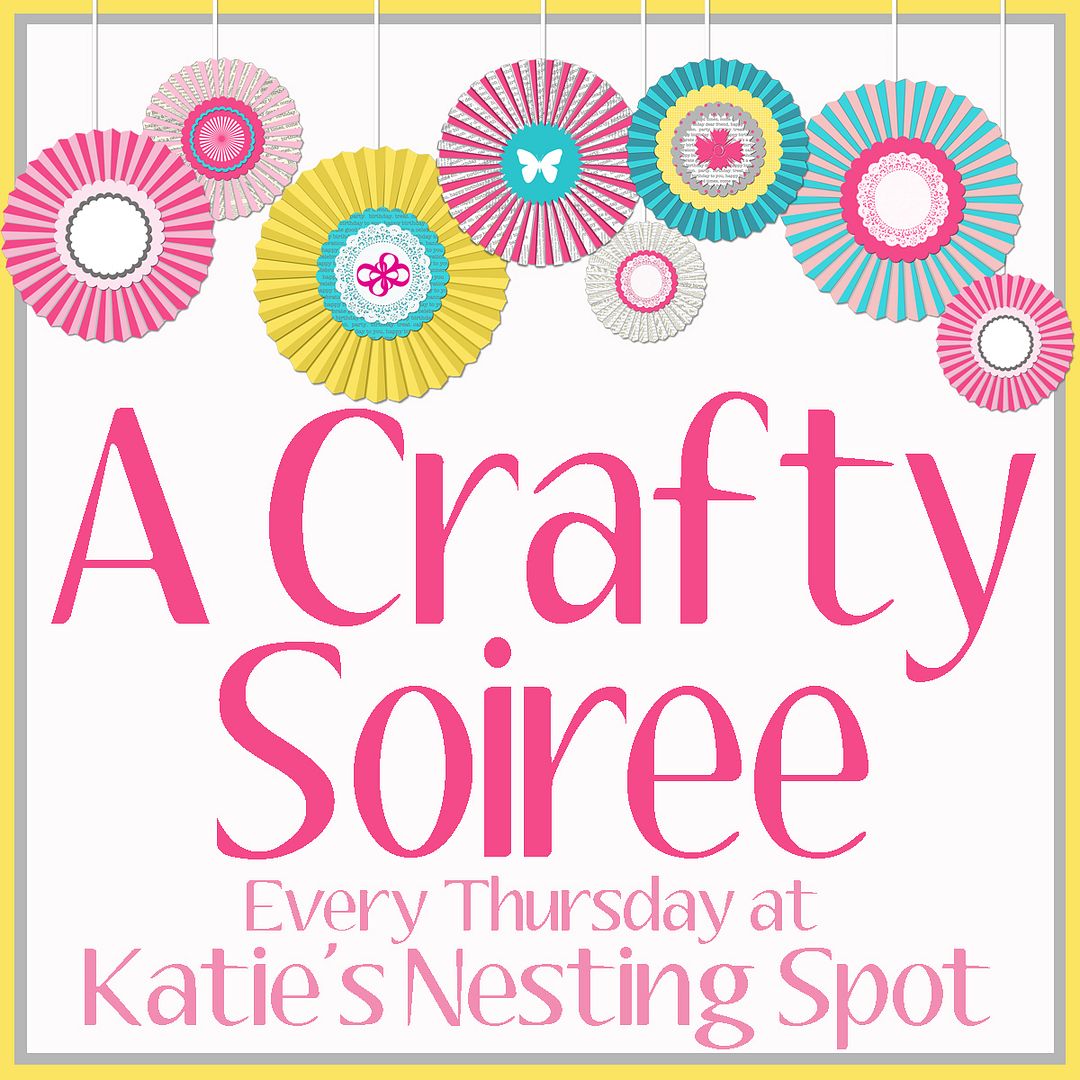 Friday
Saturday