Remember when I showed you how to make
a door arrangement back in the Spring?
Well, if you happened to make one,
now is the time to change it for the Fall…
…because, Fall my friend is on its way! 🙂
And here is how to make a fall door arrangement.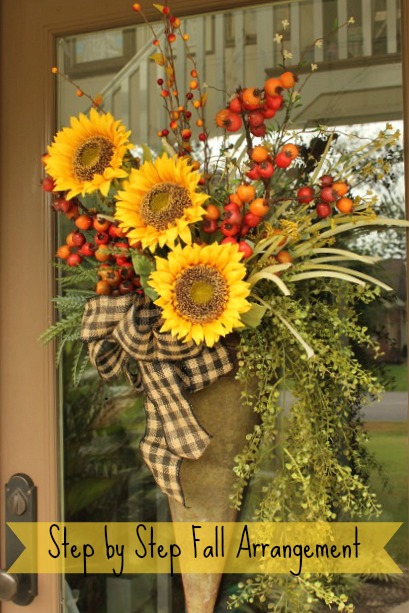 Here is what I started with.
If you want to see how I made it,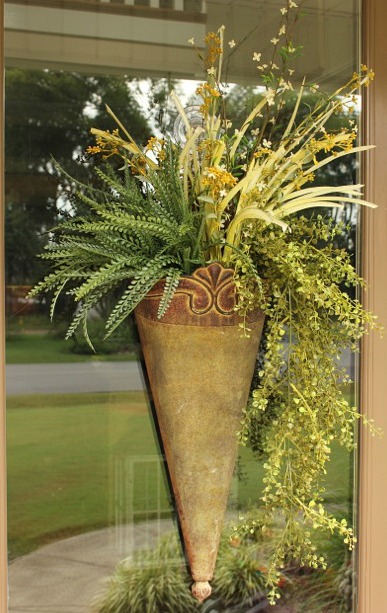 I removed the bow and
dusted it off.
I added 1 stem of berries,
and, another stem of berries.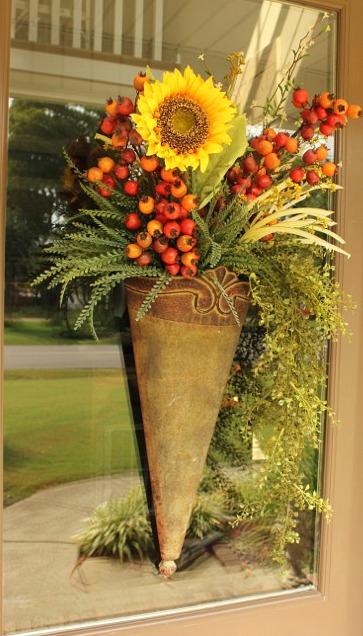 I added the first of 3 sunflowers.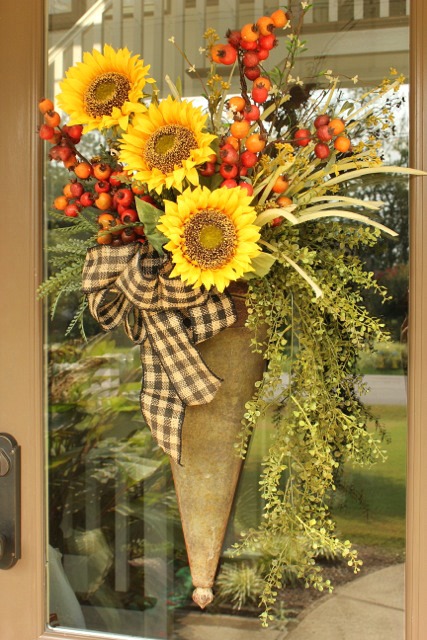 And, then the next two,
along with the same bow.
I decided that it needed one last stem of wispy berries in the back.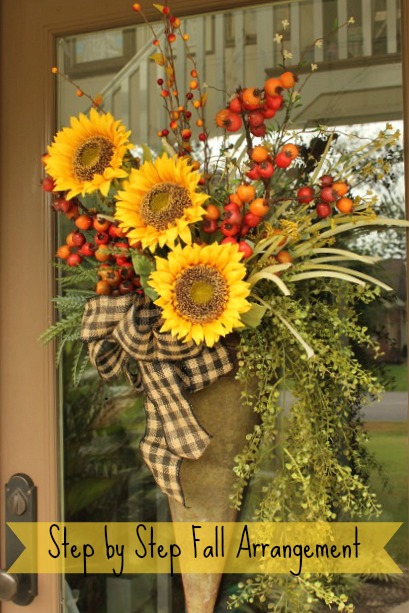 And, that my friend is how you transform your Spring door arrangement
to a Fall door arrangement.
Quick and easy! 🙂
Life to the full!
Melissa