Well, my fall decorating must be working. . .
This morning I went outside to have my coffee (as I do every morning) and I had to come back inside to get a blanket!
It was COLD!!!
I had almost forgotten what that felt like.
My plan was to finish decorating my house for fall this weekend.
My plans rarely work as planned.
But, a LOT of progress was made!
Here is a bit of my dining room.
Let's start with layer 1 – the "table runner."
I used 1 scarf that I found at Goodwill for $2 and the crocheted piece belonged to my grandmother.
My obsession with brass continues.
I found both of the great containers at a yard sale for $4 each.
I filled one with fake acorns.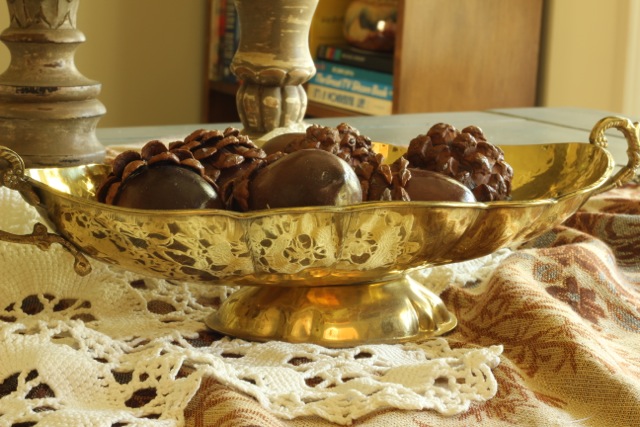 The other one got my newly collected pinecones.
I have no pine trees in my yard – therefore, no pinecones. . . sigh.
But, my family was having a sleepover with some dear friends – (the kids LOVE it when we do this!)
I noticed that their yard was full of pinecones.
They didn't even think I was crazy when I asked for some plastic bags and started filling them up!
(Ok, maybe they thought I was crazy, but they gave me the bags anyway?!)
And, I went home with pinecones for the holiday season.
(Thank you, Rubios!)
Notice the candlesticks.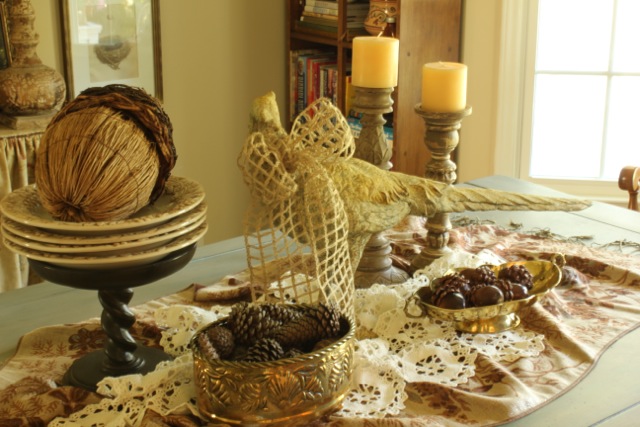 This is what they started out like.
I picked one up at Goodwill and the other at a yard sale.
(I have a standard list of things that I look for at yard sales: great large picture frames, furniture, table linens and chunky candlesticks.)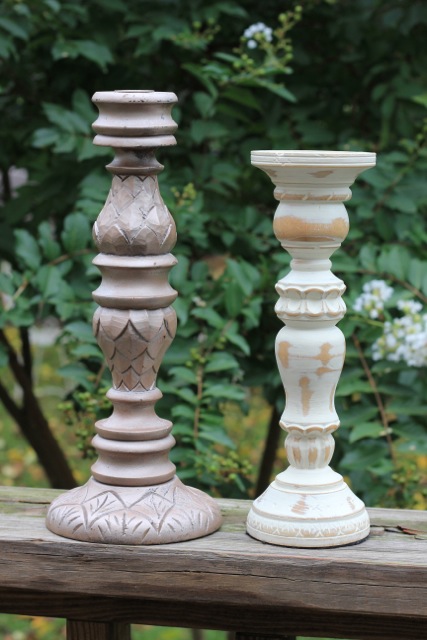 After some Annie Sloan Chalk Paint in Old White and Coco and a coat of dark wax, I had a great pair of candlesticks for my fall table.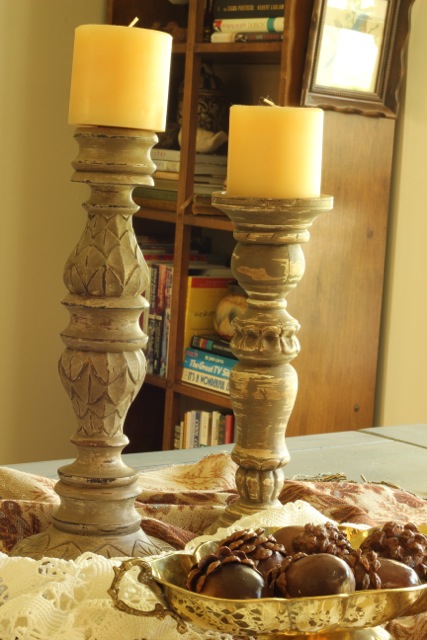 The last great deal on the table was the stand – $1 at a yard sale.
My favorite thing on the table is my pheasant.
I bought her 2 years ago.  It was love at first sight.
I walked in the store and saw her sitting on the front table, and I knew she was mine.
I have loved decorating with her!
I have always felt like her name was Ethel.
I have never called her this out loud for fear of what my family would think of me?
(Talking to the concrete bird?!  She has lost her mind?!)
She is just so noble.
So there you have the first of many posts of my home for the fall.
I hope you are inspired to go get a little decorating done.
I know that you have inspired me!
Life to the full,
Melissa
Here are the places that I party!
Sunday
Monday
Tuesday
Wednesday
Thursday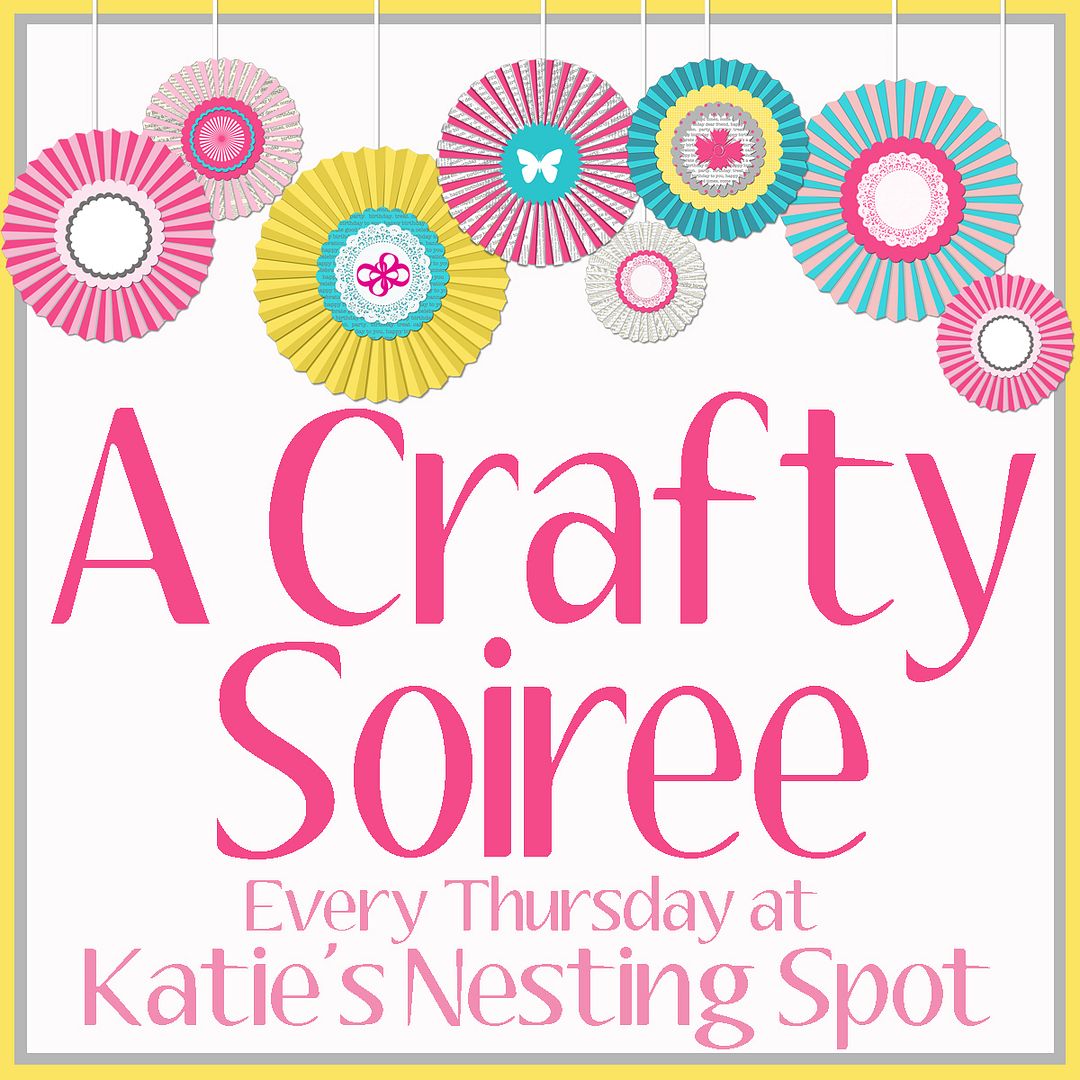 Friday
Saturday