I have a birthday girl in the house today!
My sweet Anna Belle is 11 today.
She got her braces off yesterday, so she has requested a bubble gum bar for her birthday party.
Not sure if that is still going to work, because I just pulled 2 of her teeth.
It has been quite a day for her mouth. . .
In between orthodontic appointments, soccer practice, volleyball games, and my parents coming in town for grandparent's day at school, I actually have had a chance to do a little more fall decorating.
Here is my buffet. . .
I am continuing with the "natural" theme.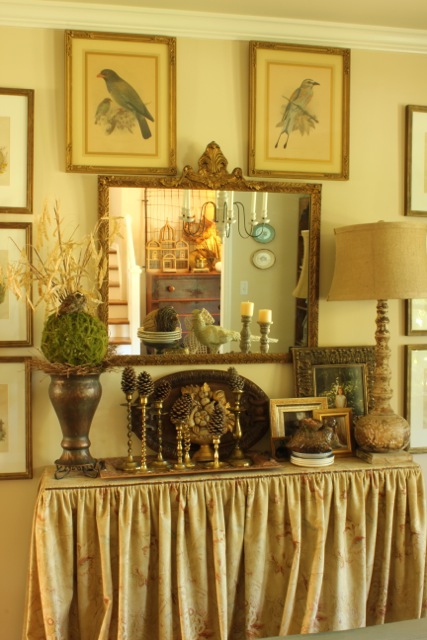 The fall theme for my house this year is "natural" and "thrifty."
I am only using things that I already have or things that I have found at yard sales or literally in the yard.
(I am referring to the pinecones.  I would also love to find some acorns!  Anyone here in Murfreesboro know where I could get my hands on some acorns?!)
Sticking to my theme of not buying anything new, I was at a loss at how to use my brass candlesticks.
Then, I remembered all of my pinecones.
I love how they look in place of the candles.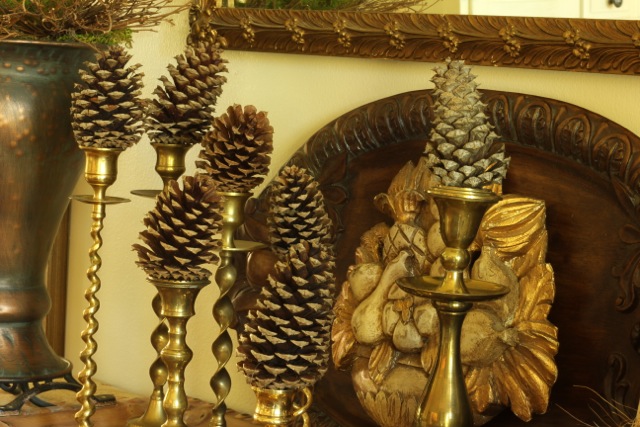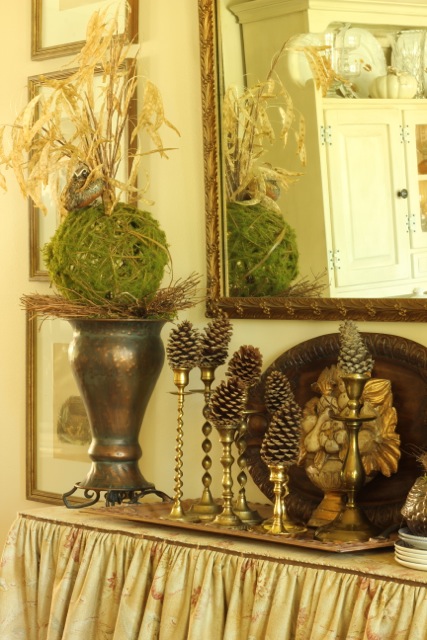 This precious bird was a Goodwill find – $1.
She doesn't have a name yet.
Any suggestions?
She is sitting on a stack of yard sale dishes.
Am I going a little overboard with the birds?
I just love them!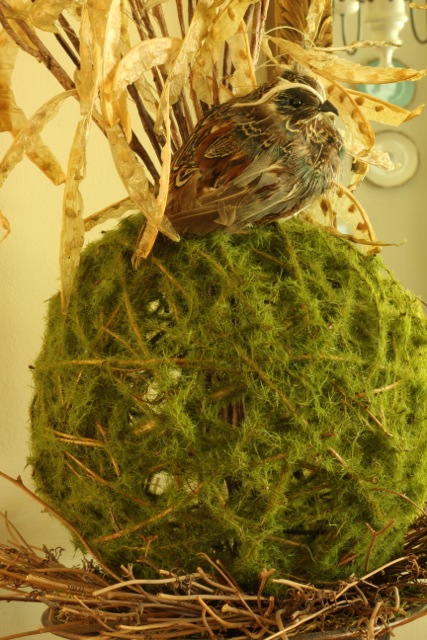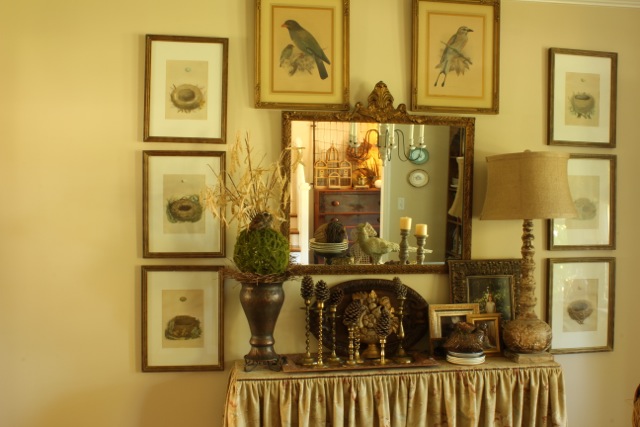 The decorating will continue tomorrow.
In between delivering cupcakes to the school for Anna Belle's birthday, volleyball games, grandparent's day. . .
I am SO THANKFUL for this life I am blessed to lead!
It may be busy, but it is ABUNDANTLY blessed!
I am hoping to be done by this weekend.
My first plan did not work so well. . .
We will see how this one goes?
Life to the full,
Melissa
Here are the places that I party!
Sunday
Monday
Tuesday
Wednesday
Thursday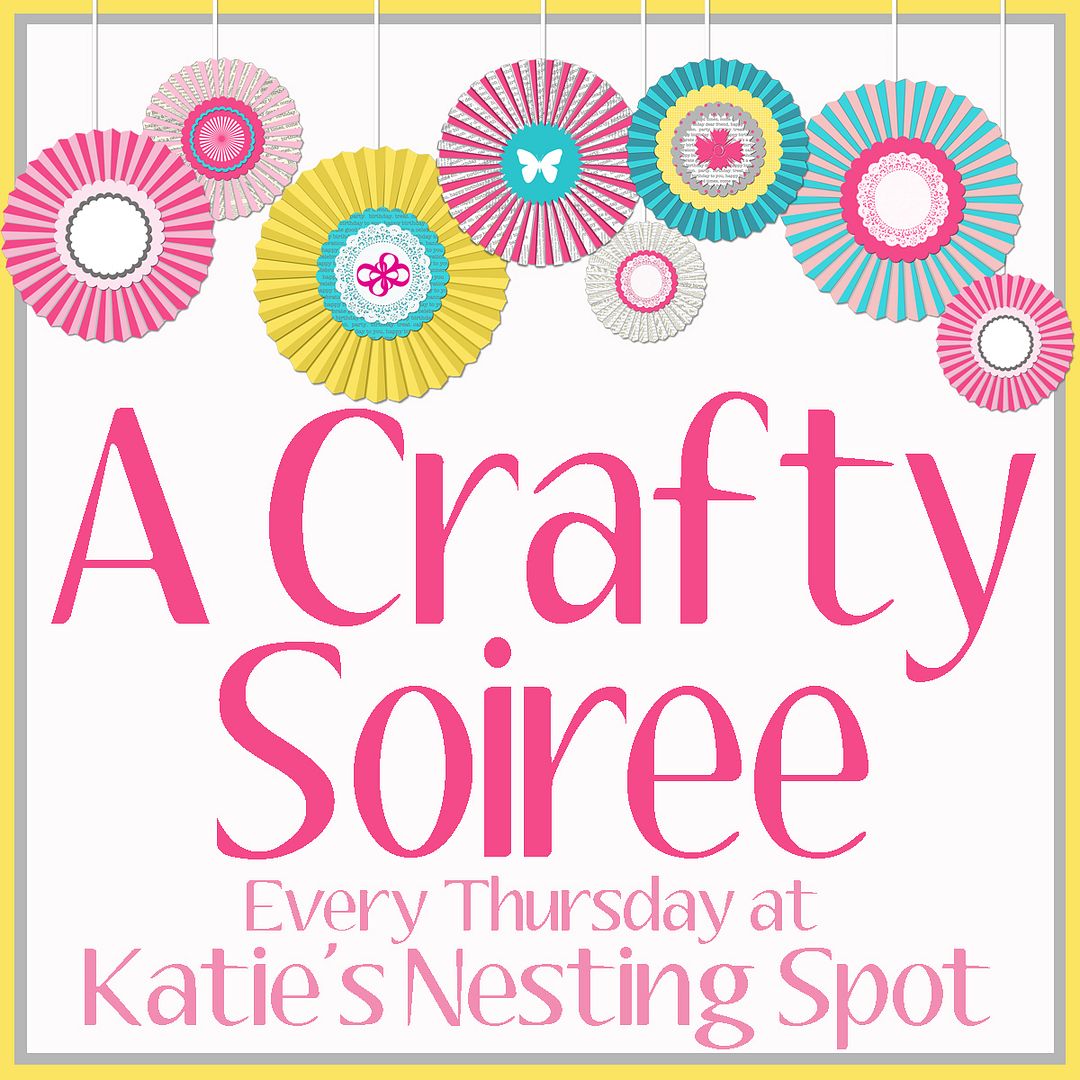 Friday
Saturday