My grandmother made most of my clothes growing up.
She'd get in the mood to sew and call my mom and we'd meet up at the fabric store.
We'd flip through the pattern books…pick out a couple…and start looking for fabric.
We'd stack the bolts of fabric in the cart and head towards the trim.
My grandmother loved trim.
She'd add lace and ribbon and rick rack.
I loved the rick rack the most.
And when I was picking out these trims to embellish these towels…
…I couldn't help but remember those visits to the fabric store.
And I couldn't resist the rick rack.
Sweet memories. 🙂
Supplies:
hand towel
trim
scissors
lighter
sewing machine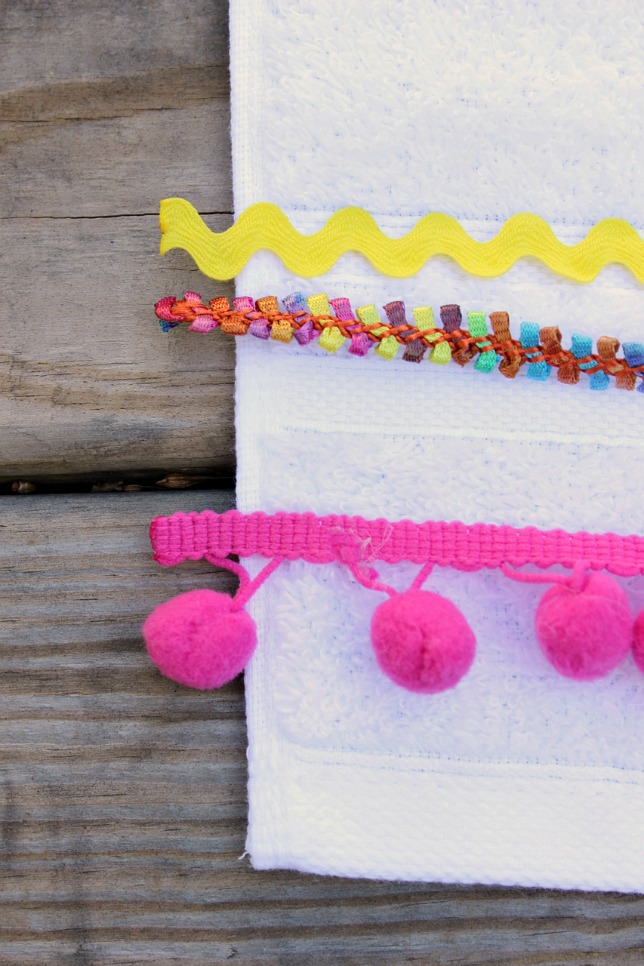 Cut each of the trims a bit longer than the towel.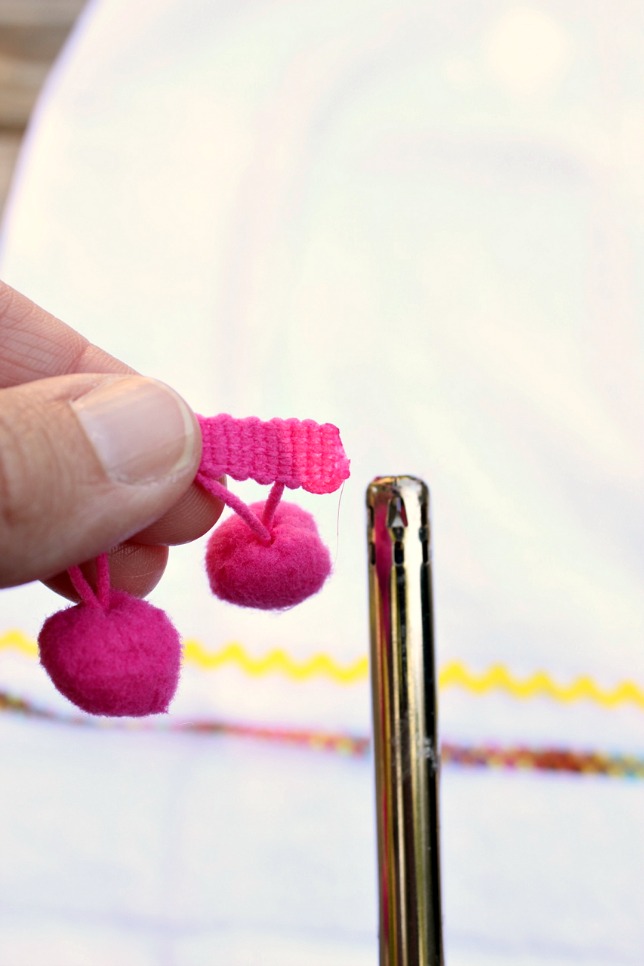 Burn the edges of the trim to keep them from unraveling.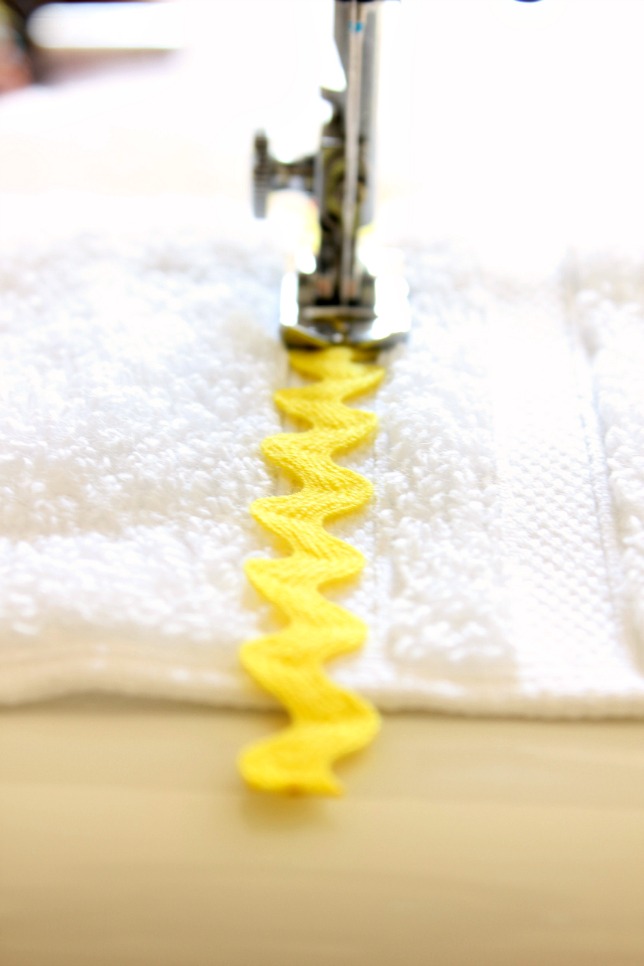 Sew the trim down.
Wrap the ends around to the back and sew them down.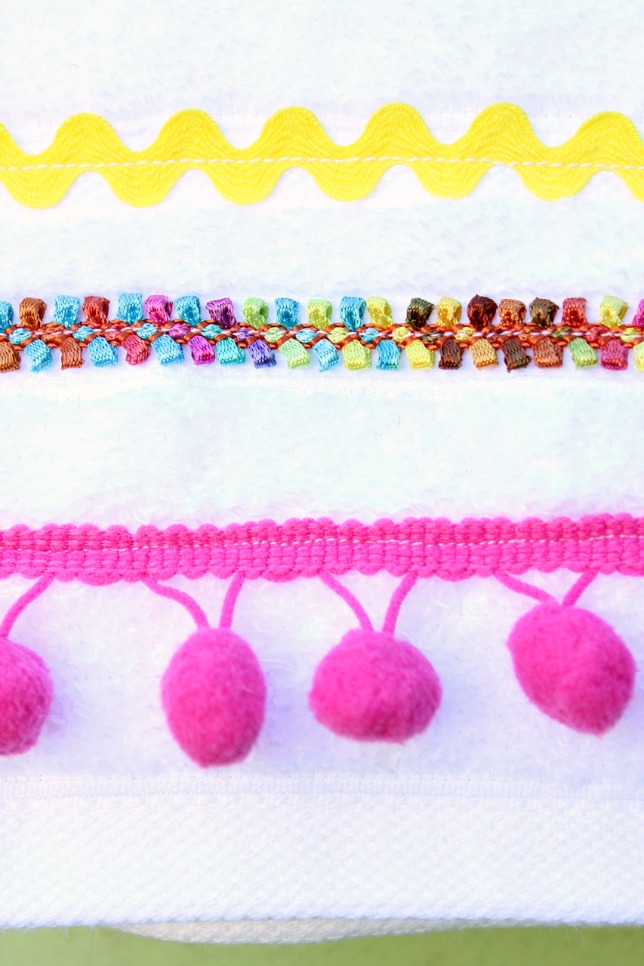 Have fun arranging them!
It usually took about 3 days…and we'd drive over the my grandmother's…and I'd try on all of my new clothes.
I remember the teachers calling my up to their desk so they could see my new outfits.
My grandmother was an excellent seamstress…but I think it was those trims that made the difference!
Life to the full!
Melissa