I AM winning my war against the mosquito.
You probably would not be able to tell by the 2 giant welts on my arm.
But, the fact that I have been spending a LOT of time outside,
and I only have 2 bites,
is totally AMAZING!
I am not sure why I am a mosquito magnet?
It probably has something to do with the amount of sweets I consume. . .
"Sugar" is one of my favorite food groups.
Tiki torches were a part of my mosquito fighting plan.
For years, I have tried to drive them in the ground,
and surround them with rocks,
or secure them in clay pots.
All to no avail.
They always end up shaky,
or leaning. . .
Not this year.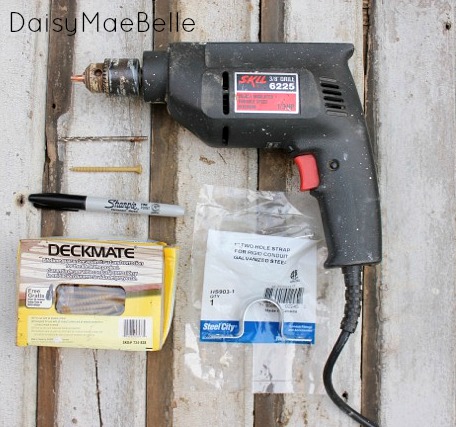 My intentional war against the mosquito,
requires an intentional method of securing my Tiki Torches.
Supplies:
Drill
Drill bit for pilot holes
Deck screws
1″ 2 hole strap for rigid conduit
Sharpie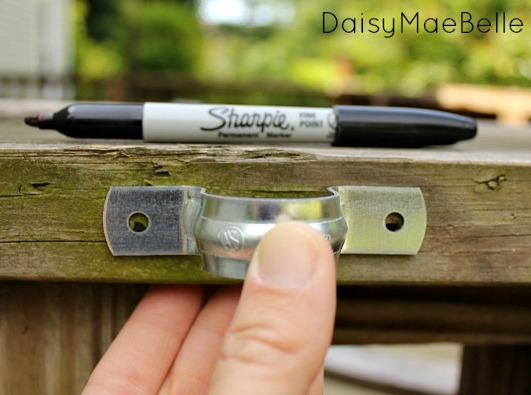 Mark holes on your deck where you want the strap.
Drill pilot holes.
(I tried to get by without drilling the pilot holes – It works much better if you do!)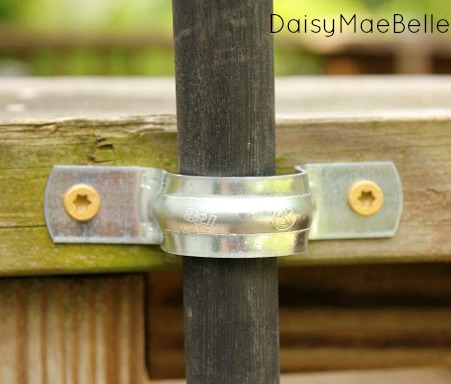 Insert the Tiki Torch.
Add them around your entire deck.
Watch the mosquitos flee.
The torches can now easily be put out or taken back down.
No more shaky Tiki Torches.
I also plan on adding them around my "redneck deck" and fire pit.
Not exactly how I am going to secure them out there.
I plan on wandering around my hardware store again until inspiration strikes. . .
How do you secure your Tiki Torches?
Life to the full!
Melissa
Sunday
Monday
Tuesday
Wednesday
Thursday
Friday
Saturday