Sometimes I wonder about myself…
…take last Friday for instance.
I was having a busy day.
My husband was gone for the weekend.
I was having the popcorn removed from the ceiling in my bedroom.
I had stayed up until midnight painting my bedroom because new carpet was supposed to be going in Friday at 2:00.
All of my furniture was in the hallway and in my girls' rooms.
My house was a full on disaster zone.
And I was hosting a slumber party at my house that night.
Picking all of the girls up from school and bringing them home with me.
It was a busy day.
So busy that I wasn't even answering my phone.
But one of my sweet friends left this innocent message.
"Hi, Melissa.  Just wanted to let you know that the guy with the pumpkins is at the farmer's market today.  He has some really neat pumpkins.  I just thought you might want to know."
WHAT?!
The pumpkin guy was at the farmer's market?!
So next thing I know,  my "too busy to answer the phone" self was high tailing it over to the farmer's market.
And am I ever glad that I did!
Because I was able to make this easy pumpkin arrangement!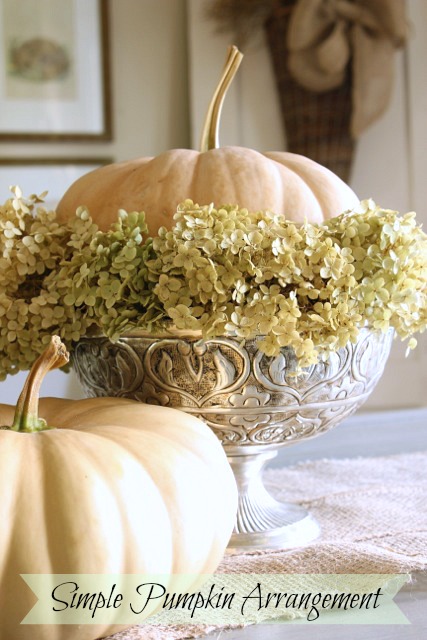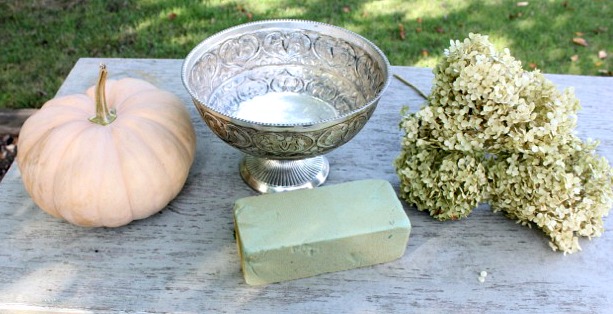 Most of my days are busy.
So, I love simple.
And, it doesn't get much more simple than this. 🙂
Supplies:
One decorative bowl
One piece of foam
One pretty pumpkin
Dried hydrangea (fake would also work)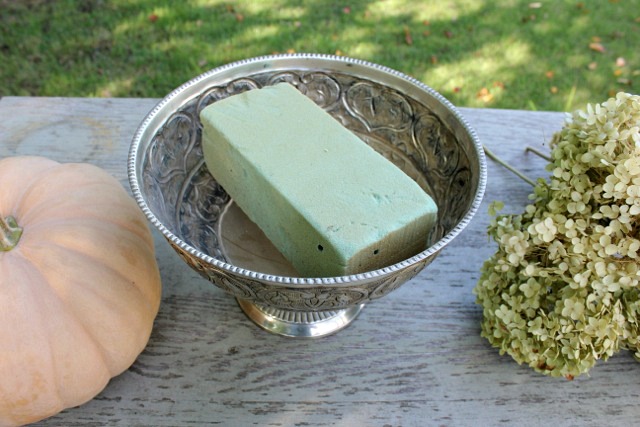 Add the foam to the bowl.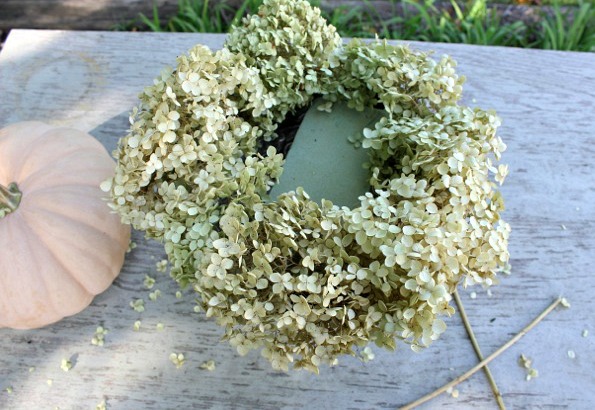 Add the hydrangea in a circle around the bowl,
leaving room in the middle for the pretty pumpkin.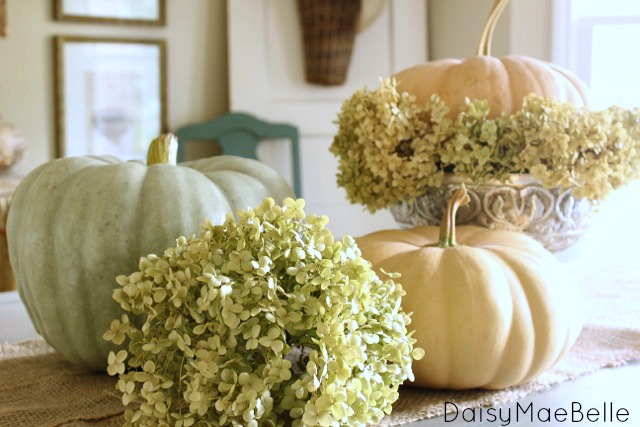 Set on your no sew burlap table runner,
along with 2 other pretty pumpkins,
and a dried hydrangea bloom.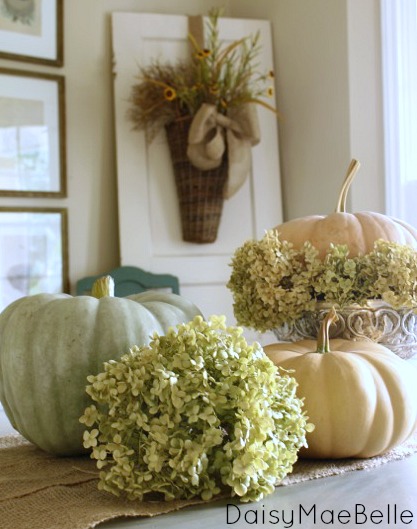 And then call your friend
and thank her for letting you know that the pumpkin guy was at the farmer's market.
Life to the full!
Melissa