My list of "things-to-do" was long today.
Returns. Exchanges. Grocery store.
A bright spot on the list was a baby gift to buy.
I headed to one of my favorite stores in Murfreesboro, Samantha James.
I left with a precious baby gift. . .
…and a basket for me.
I could just see it on my front door. . .
…with a bit of greenery and a nest and a beautiful burlap bow! 🙂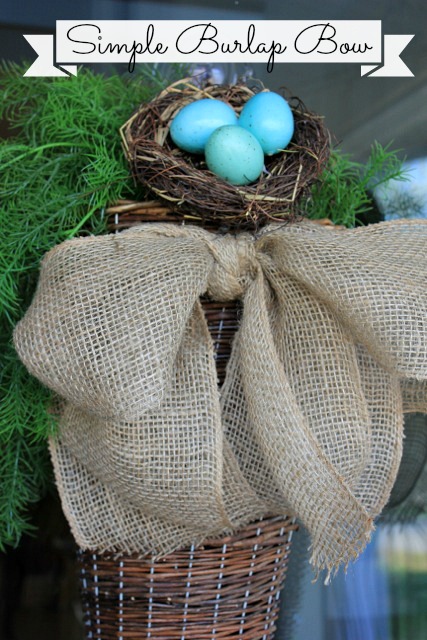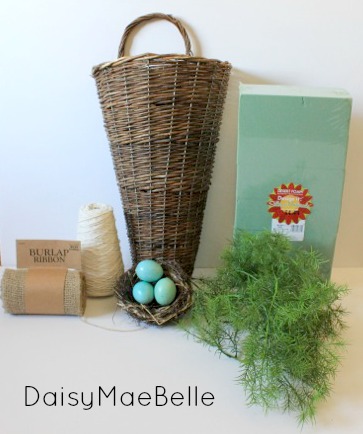 Supplies:
Foam
Asparagus Fern
Fake nest
Fake eggs
yarn
Burlap ribbon (no wire)
hot glue
scissors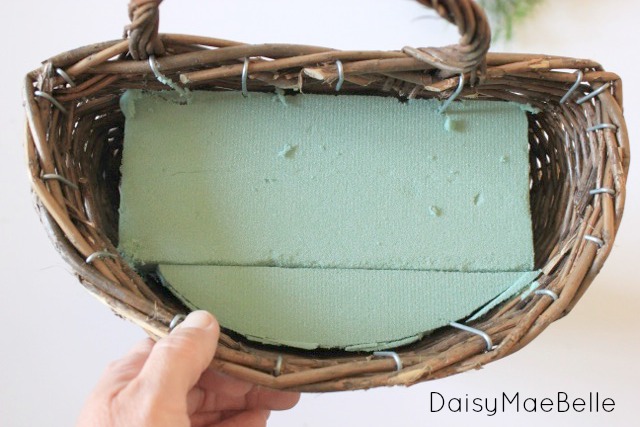 Just a few pieces of foam cut to fit inside the basket.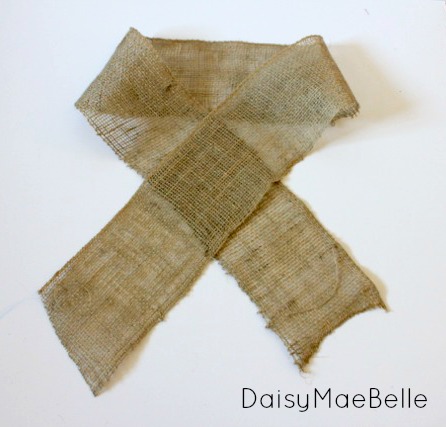 A yard of burlap ribbon. . .
scrunched in the middle. . .
tied together with yarn. . .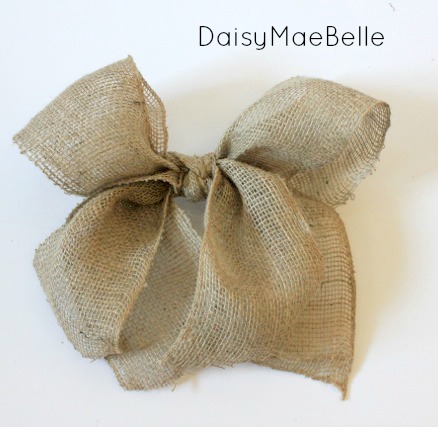 secured with another piece of burlap tied around the center.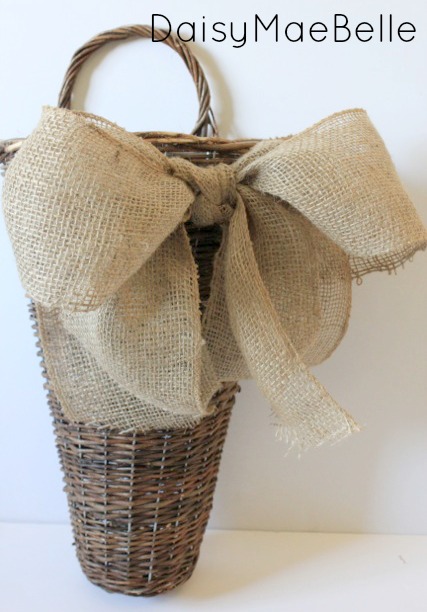 All it would need them would be some hot glue to attach the bow to the basket.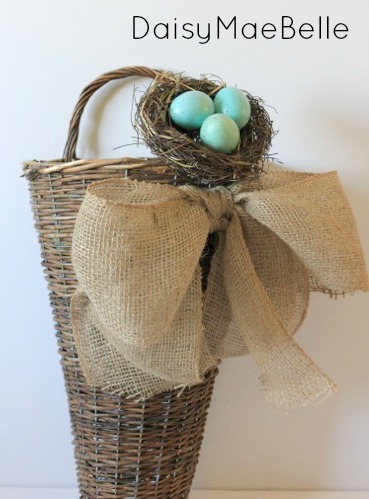 A little more hot glue to secure the eggs and nest.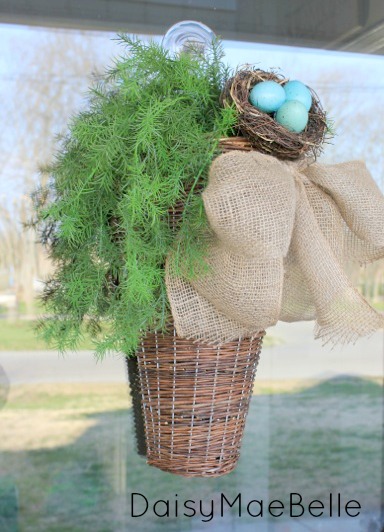 Fake asparagus fern draping out the side.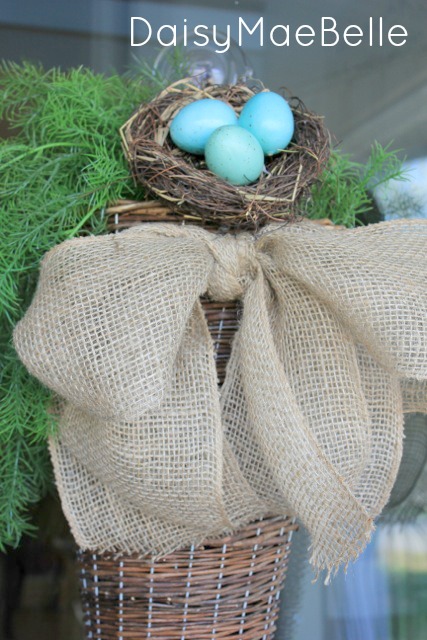 I could see it all ready to welcome my guests.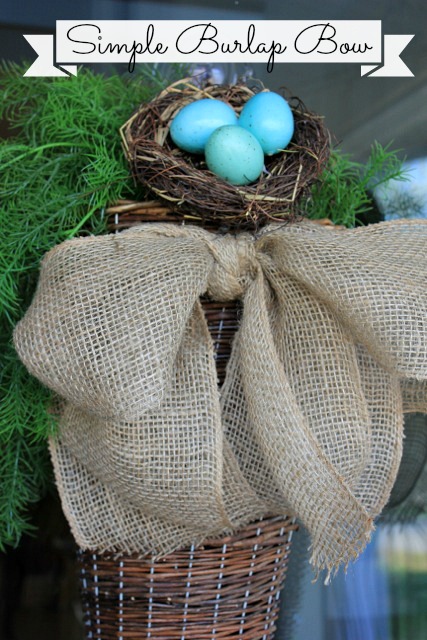 So fresh.
So simple.
Welcome sweet Spring!
Life to the full,
Melissa
BurlapFabric.com is a great place to get your burlap!