Have  you ever been torn between 2 decorating styles?
You love a bright, happy, colorful look. . .
Yet, you also love a neutral, earthy look. . .
You don't know what to do?
You are torn between 2 styles.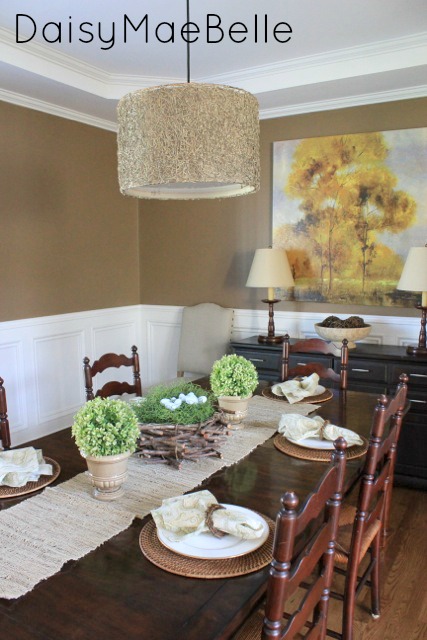 You can see a table covered in a white tablecloth
with bright orange placemats
and a big basket in the middle.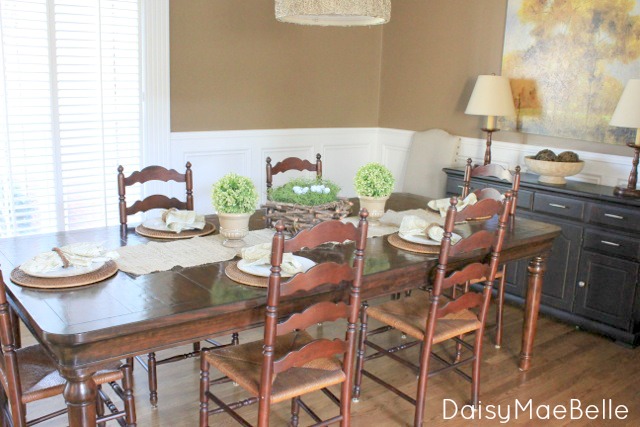 Yet, you can also see a rich wood table
with a linen runner
and wicker chargers.
You can see a cute bunny
set over in the big basket
with bright eggs.
Yet, you can also see a big twig branch nest
filled with green moss
and natural blue eggs.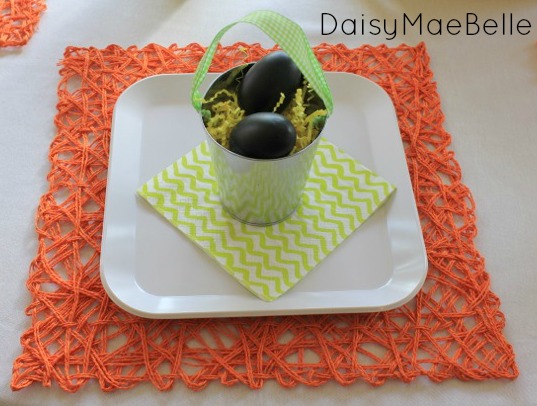 You can see square white plates
topped with green and white napkins
(all reminiscent of a carrot)
topped with a tiny bucket
filled with chalkboard eggs.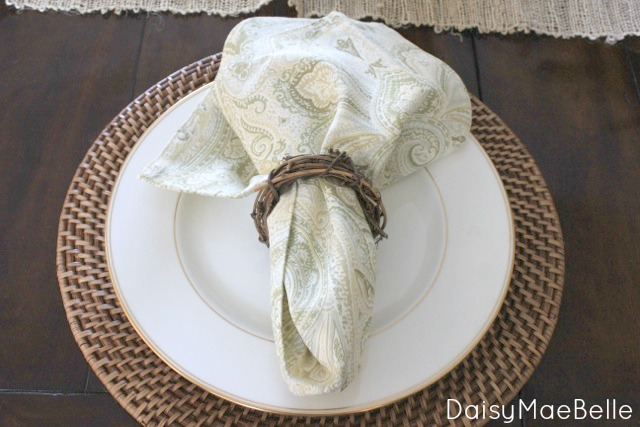 Yet, you like the idea of the china
set on the wicker charger
with a tiny grapevine wreath for the napkin ring.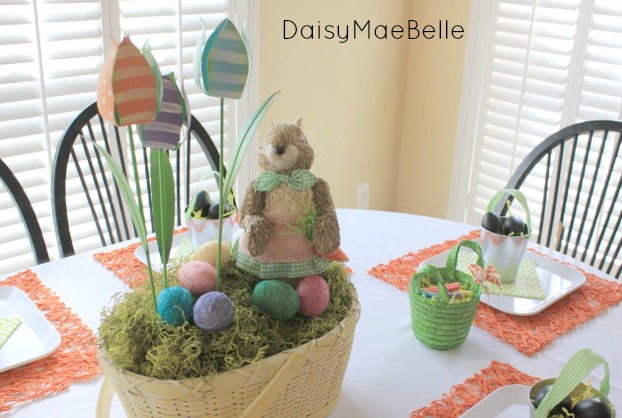 You know that the kids would love the bright table.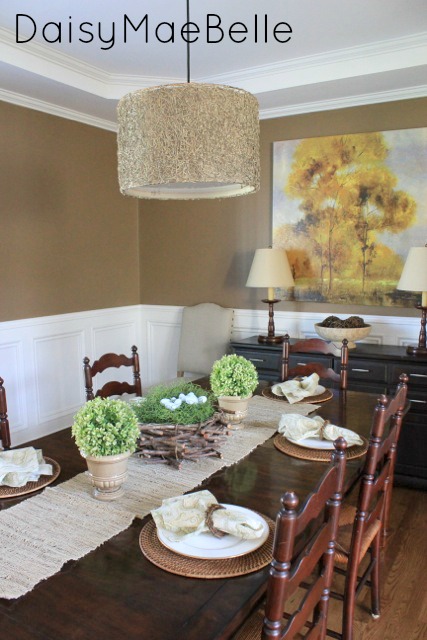 Yet, the adults would love the warmth of the earthy table.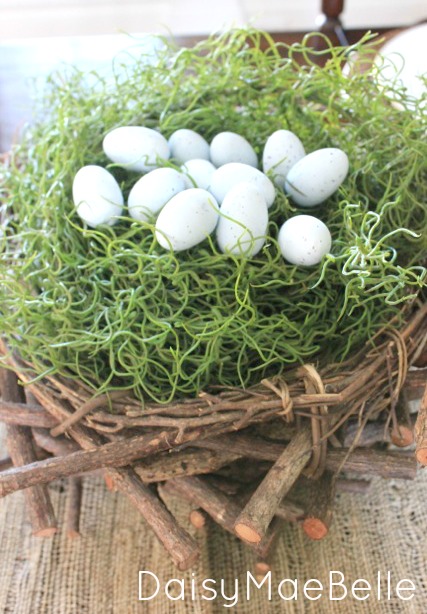 Guess what?
I have found the perfect solution!
You find a friend. . .
who is looking for a decorator. . .
who has 2 tables that need to be set for Easter dinner.
Then, you decorate both of them. . .
In both styles.
Problem solved!
I still can't believe that I get paid to decorate?!
Have I ever mentioned that I love my job?!
A big THANK YOU to Staci for allowing me to decorate her beautiful home and share these pictures!
Life to the full,
Melissa
Sunday
Monday
Tuesday
Wednesday
Thursday
Friday
Saturday