I have a new friend.
She has made her home on my front porch.
She stays there all day every day.
She never says a word.
She just sits.
I decided that I should spruce the place up for her a bit.
Give her some new things to look at.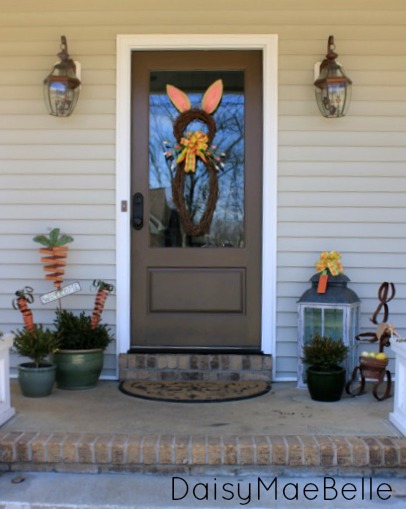 I hope she liked the Hobby Lobby carrots that I added to my boxwoods.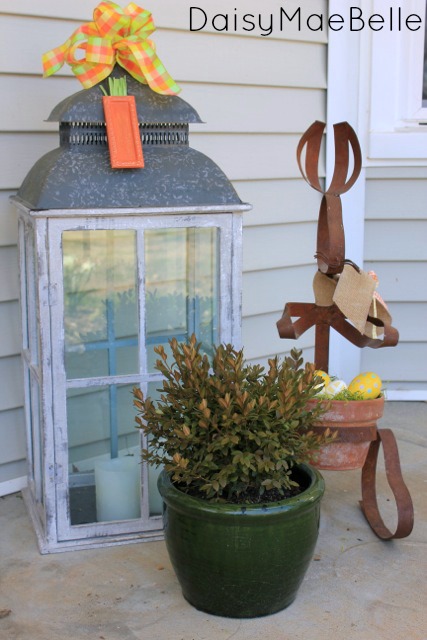 And, the bows I added to my lantern and bunny.
She never flinched as I added polka dot ribbon to my lanterns.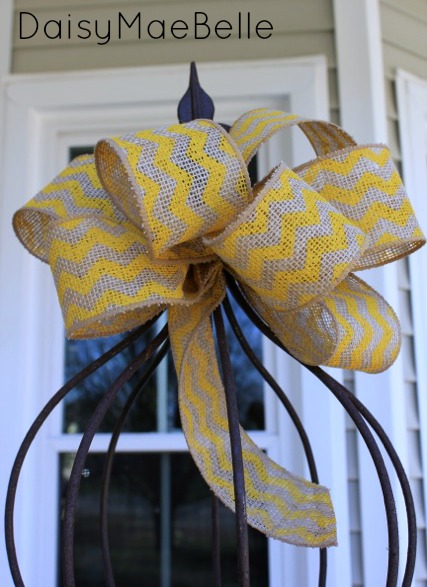 And, chevron ribbon to my topiaries.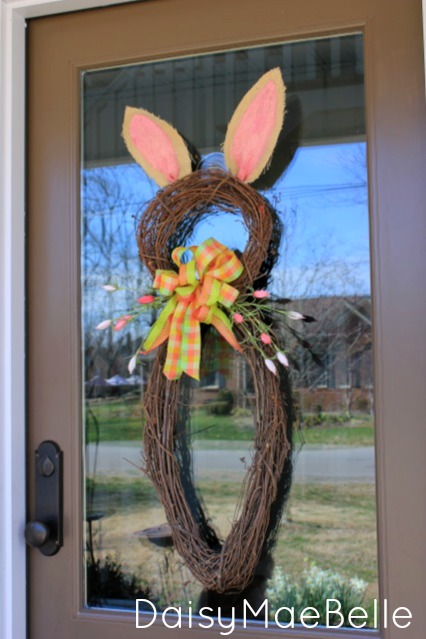 I wish she could have told me if she liked my bunny wreath better.
Or, my burlap carrot wreath?
No, it is not my dog.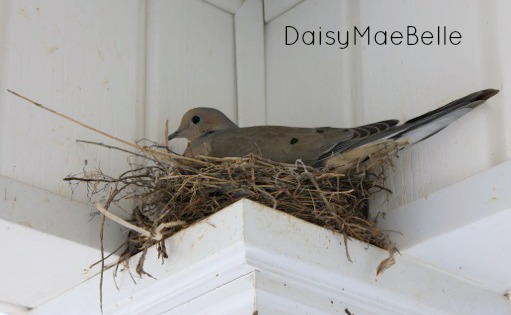 It is this precious mama bird.
I have NEVER seen her leave this nest!
I have plans for her nest when she has moved on. . .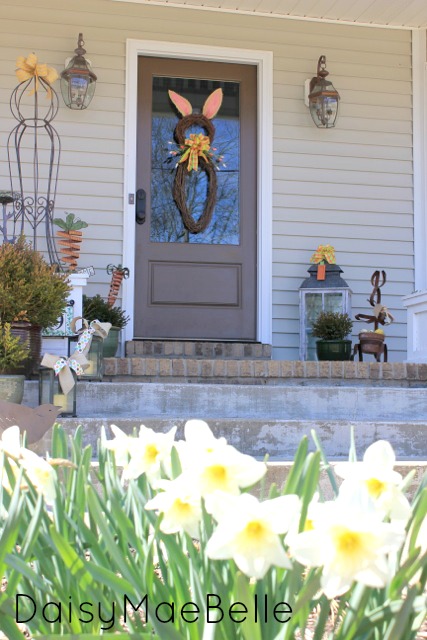 I hope she likes her new porch!
Life to the full,
Melissa
Sunday
Monday
Tuesday
Wednesday
Thursday
Friday
Saturday