Today was a beautiful Spring day!
I painted furniture most of the afternoon.
I will be sharing some of those painting projects in the days to come.
Yesterday I gave you a look at the Easter decorations in the foyer.
Today I am going to invite you in to look around my dining room.
One of my favorite things in my entire house is in this room.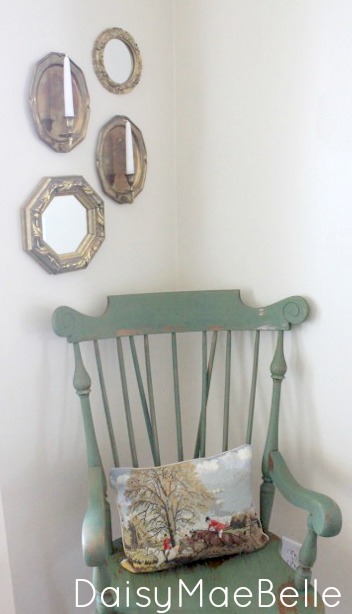 It is not this Miss Mustard Seed milk painted chair.
Although, I do love it!
It is not my hydrangea wreath.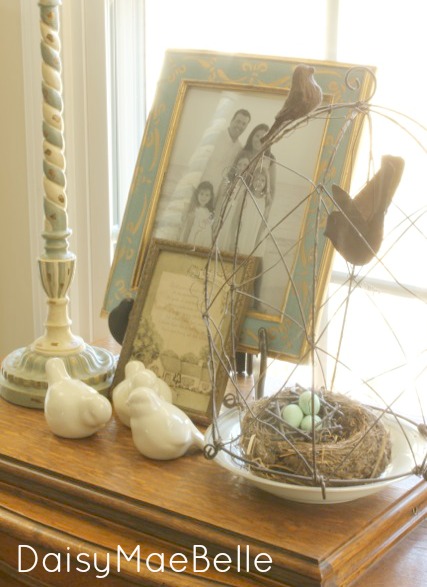 Or my wire bird cage.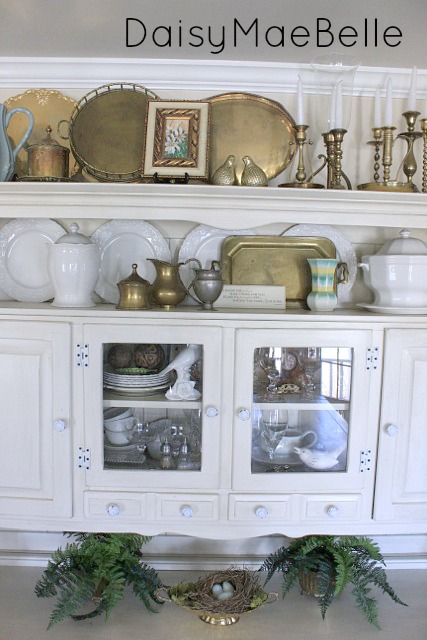 It is not any of my brass collection.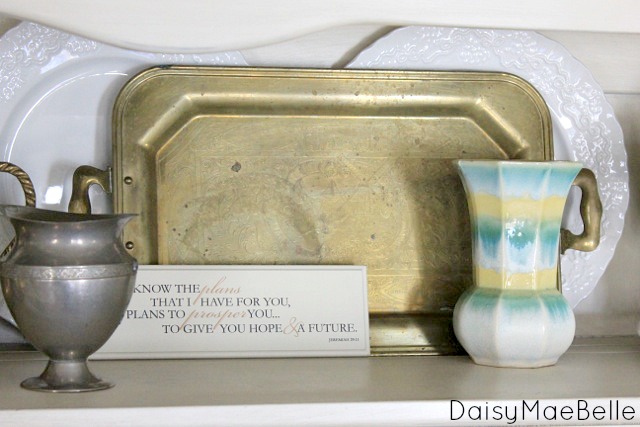 Or even this great pottery vase that I scored last week at the thrift store.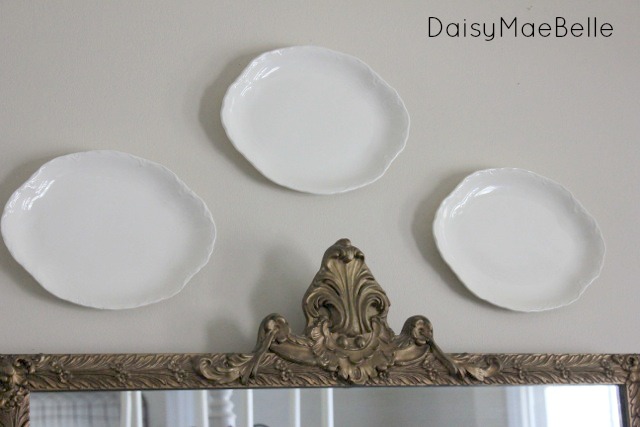 It is not my ironstone platters that I found at Goodwill.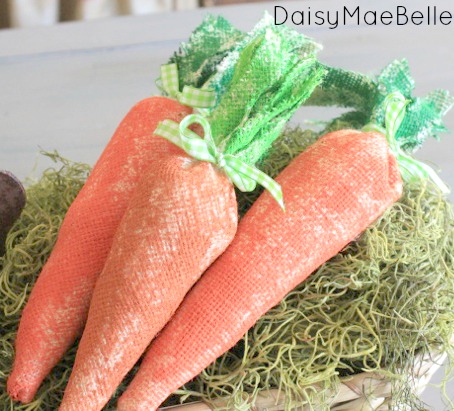 Or these burlap carrots that I will show you how to make tomorrow.
It is not the crepe paper eggs hanging from the chandelier.
(No, I did not make those. . .)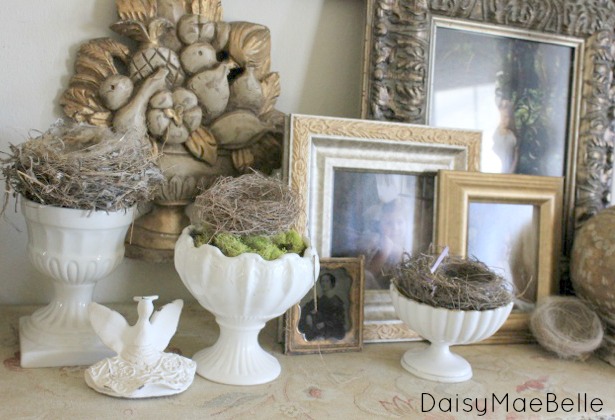 It does sit among my collection of nests on this table.
Can you spot it?
It is not this beautiful nest.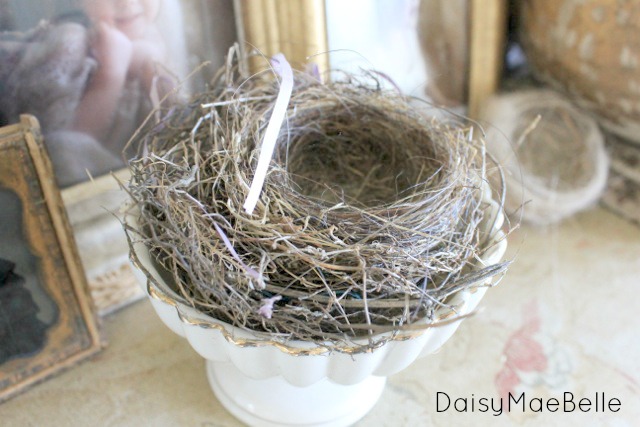 It is this one.
Do you see that purple curly ribbon?!
I have collected many bird's nests over the years (only the empty ones!)
This is the only one that I have ever seen that was actually decorated.
That mama bird decorated her nest!
She twisted that ribbon through the entire thing.
That is a bird after my own heart!
Life to the full,
Melissa
Sunday
Monday
Tuesday
Wednesday
Thursday
Friday
Saturday