When my husband and I first got married,
we had NO furniture.
I had lived at home.
He had lived in a dorm.
(Same dorm room for 6 years – that's another story for another day!)
We saved enough money to buy a couch and a mattress.
We figured those were the 2 most important pieces of furniture.
Our first home was about an hour from my husband's home town.
We would drive over to my in-laws and go "shopping" in their basement.
Luckily, my mother-in-law likes to save things.
This made "shopping" the basement quite productive.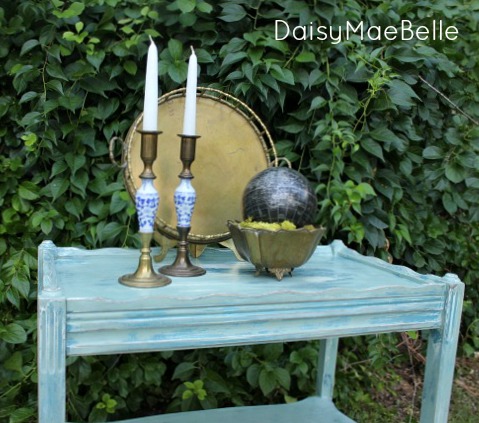 This table was one of our first acquisitions.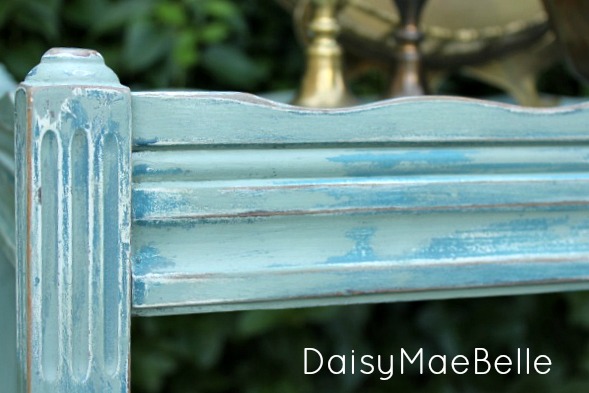 When we got it 18 years ago,
I liked a "shabby" white look.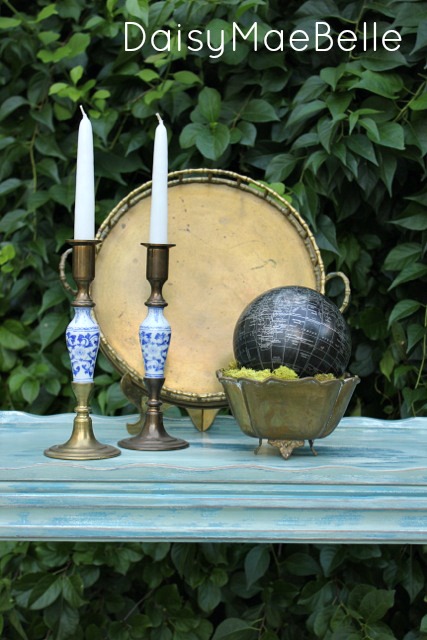 Unfortunately,
Annie Sloan
and Miss Mustard Seed
were not on the scene yet.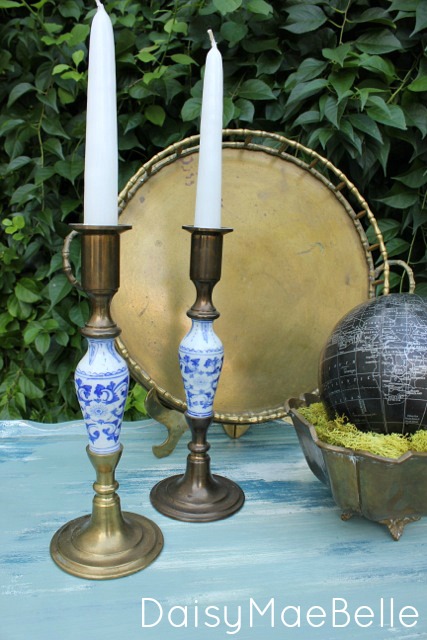 I did the only thing I knew to do.
I coated it with white spray paint
and distressed the edges.
It has sported that same look for 18 years.
That all changed today.
She is quite dashing in her new coat of
Miss Mustard Seed Flow Blue
and
Annie Sloan Duck Egg.
She will take her place back in the family room.
Thank you Miss Mustard Seed and Annie Sloan!
And, thank you in-laws for allowing us to "shop" your basement!
* * *
As for that story for another day,
my husband has lovingly requested that I explain today.
That SIX years was 4 years of undergrad,
and 2 years of grad school.
But, still. . .
Same room?!
Who does that?
Life to the full!
Melissa