I LOVE yard sale season!!!
This weekend, my oldest, Daisy and youngest, Lila Mae (the middle, Anna Belle is still not into yard sales) set out early Saturday morning.
Our first stop was a moving sale.  The older couple was downsizing.  So. . . they were needing to get rid of a little furniture.  Including, this beautiful drop leaf table.  The lady selling it said that it was at least 100 years old because she knew that it had been a gift to her husbands grandmother!!!  I could not believe that they were getting rid of it!  And, for $75?  I just about did a happy dance right there in their driveway.  It did not need to have anything done to it.  It wasn't even dusty!
We just loaded it up, took it home and rearranged a little furniture.  (Which is one of my all time favorite things to do!)
Here is its new home.
This is a little walkway area from my kitchen to the dining room.  It is a really tight spot.  Getting pictures of it was not very easy!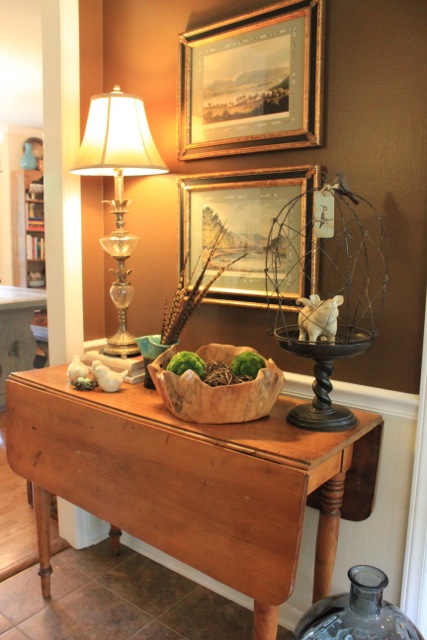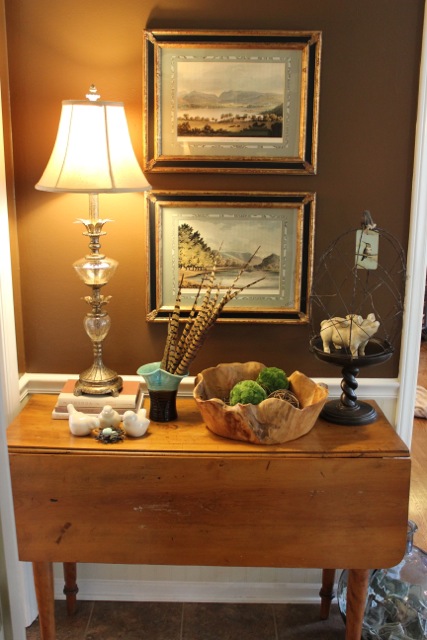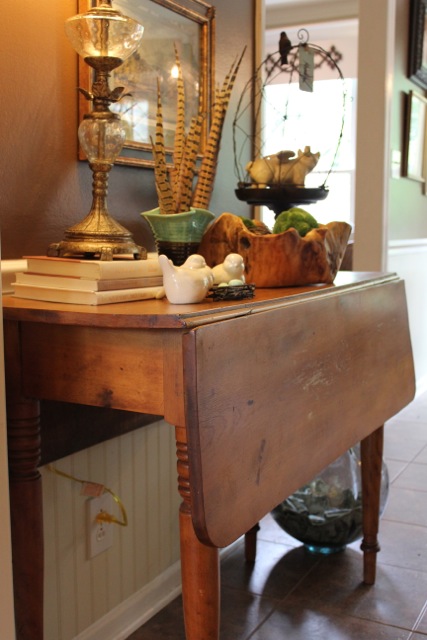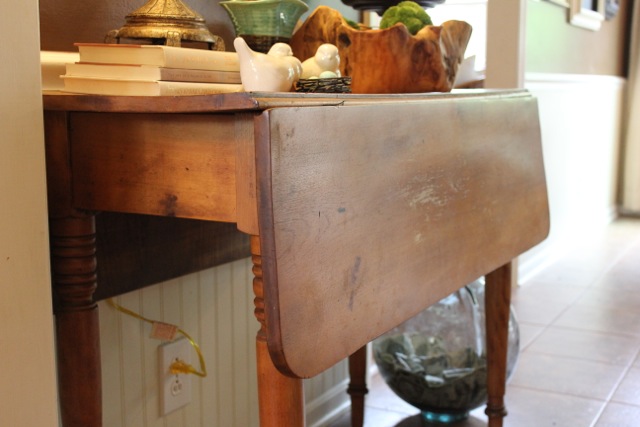 The top has a little dip in the middle.  Such character!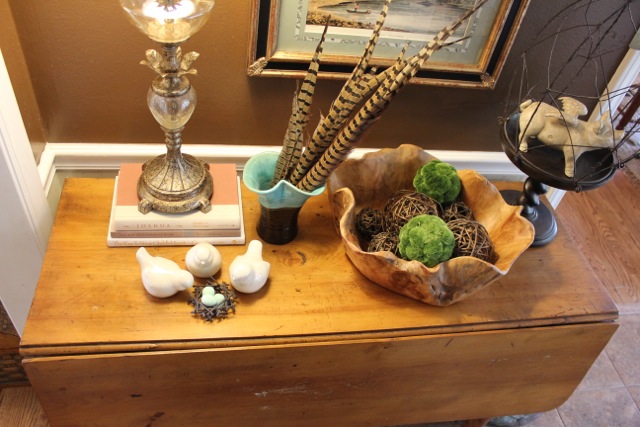 There are little wooden arms on each side that spin out to hold the leaves up.  It is so cute!
I am loving this new table!
Our second yard sale also turned up a real treasure!  It will probably be a while before I get to show you that one.  It is going to go in my bedroom.  It is going to be a while before I get around to working on it.  But, when I do, I will have a treasure waiting in my garage!
Life to the full to you today!