Do you ever have really BIG dreams?  Dreams so BIG that you are afraid to say them out loud, because if you do people will think you are crazy or they will watch you more closely to see if you can actually achieve those dreams. Somehow we feel safer keeping the BIG dreams to ourselves.  We feel safer just sharing the very attainable dreams.  The ones that could very easily happen with just a little hard work.  The ones that will probably happen anyway. . .
 I sometimes do not even allow myself to have really BIG dreams.  I am afraid that there will be too much work involved. . . or I might get in over my head. . . or I might not have enough time.  I talk myself out of having BIG dreams.  I let fear be my guide.
No more!  I am ready to DREAM BIG DREAMS!  I recently heard someone say, "Dream your dreams with your eyes wide open!"  That is how I want to live life.  I think that is what God intends me to do.  Living each day to the full!
So, that is the inspiration behind this pillow. (That is a lot of inspiration for one little pillow.)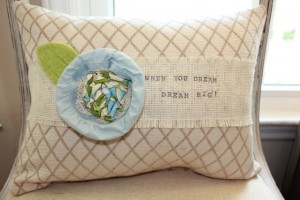 Here are the how to's for this pillow:
I started with a 12×16 pillow form and about 1/2 yard of fabric.  (Since I am a saver of all things and have often bought supplies for projects that I have never gotten around to, I had both of these items in my craft closet.)
I used my rotary cutter and cut the fabric to 13×17.  This will allow about a 1/2″ seam allowance.
I knew that I wanted the message of this pillow to be "When you dream. . . Dream BIG."  I decided that the best way to get the look I wanted to was to stamp the saying onto a strip of fabric that I could then sew onto the pillow.  I did not want to stamp directly onto the pillow because I did not have enough extra fabric in case I messed up!  And I decided that the perfect material would be, of course, burlap!  (I think I have used burlap in practically every post that I have done!  Part of the reason is that I love it, and another part of the reason is that I had to buy 30 yards of burlap for a project and the project never happened!  So, I have plenty of burlap!)
I cut a piece of burlap that was about 14″ long and about 3″ wide.
Then, to keep the edges from looking so ragged, I sewed along the edges and pulled the stray burlap threads out to make a sort of fringe.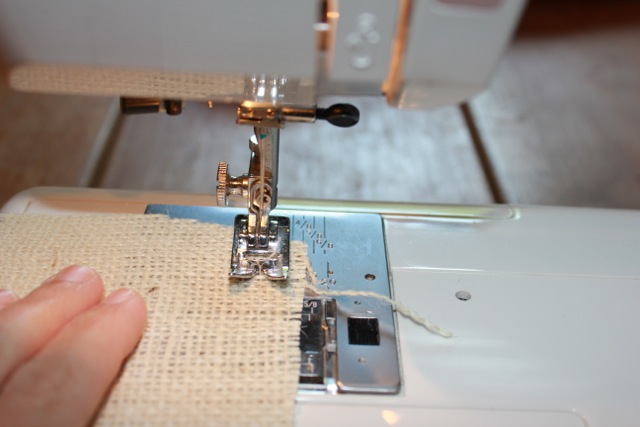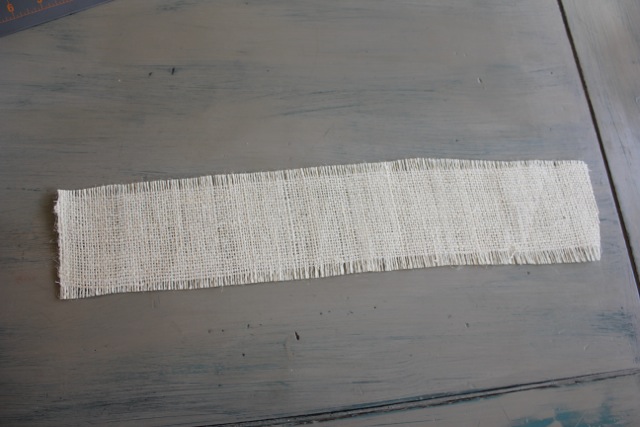 I stamped the saying onto the burlap using a regular black ink pad.  I probably should have used a fabric ink, but I just wanted to use what I had on hand.  I left room for a flower on one side.  Then, I pinned it onto the front of the pillow and sewed it down.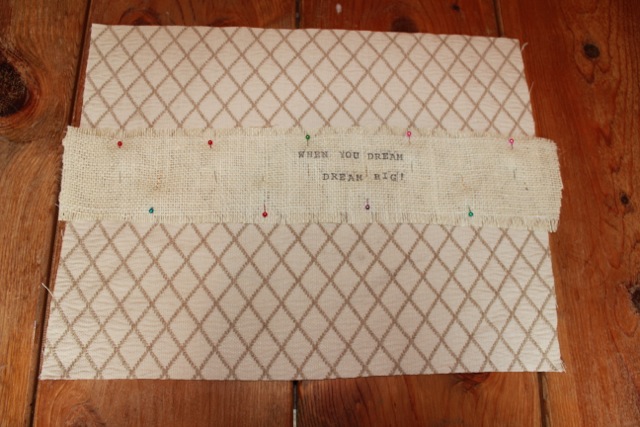 Next, I sewed the pillow together.  Right sides together.  Leaving room at the bottom to insert the pillow form.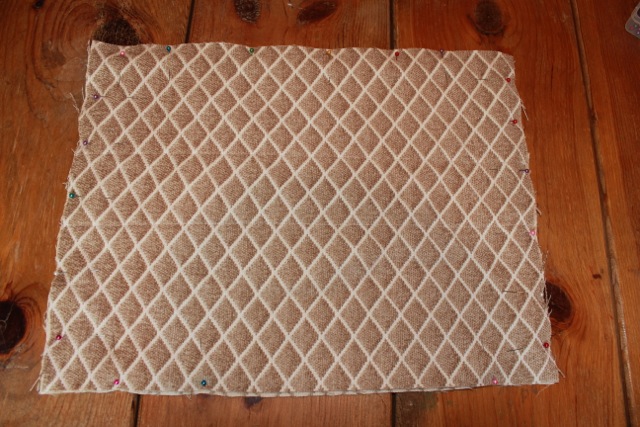 After inserting the form, I sewed the pillow closed.  I folded the raw edges under, pinned it together and used my sewing machine to sew it together.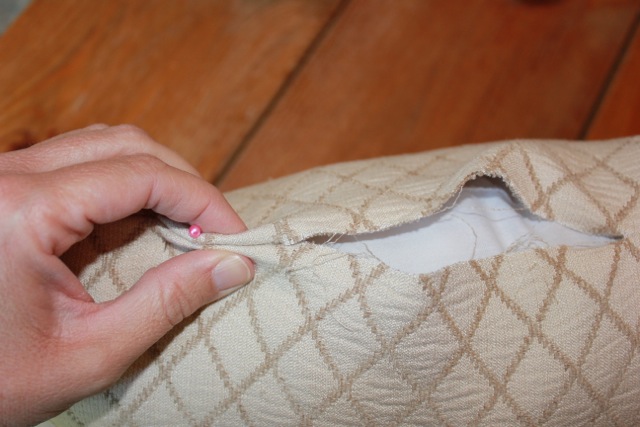 I made a flower out of some extra fabric I had around.  The base of the flower is actually the sleeve off of a child's dress.  I cut the sleeve off and ran a gathering stitch around the top of the sleeve and cinched it closed.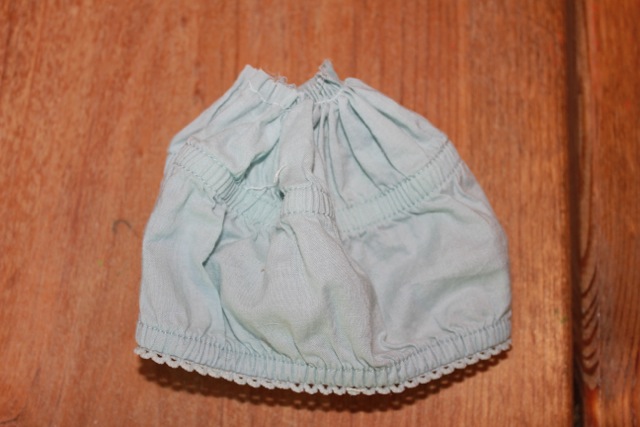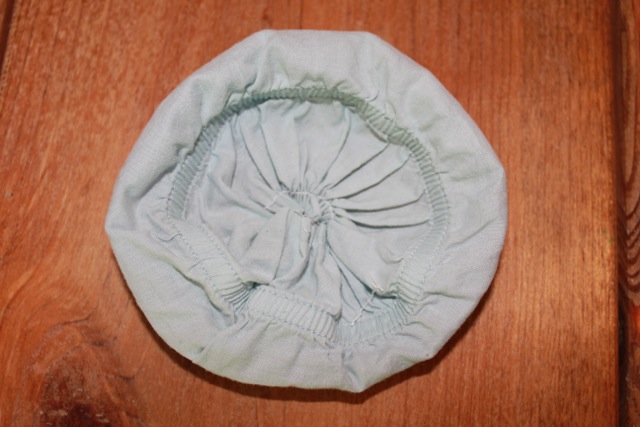 For the next layer of the flower, I used a twisting, sewing method.  I started with a strip of fabric about 2′ wide and about 16″ long.  Tie a knot into the top of the fabric.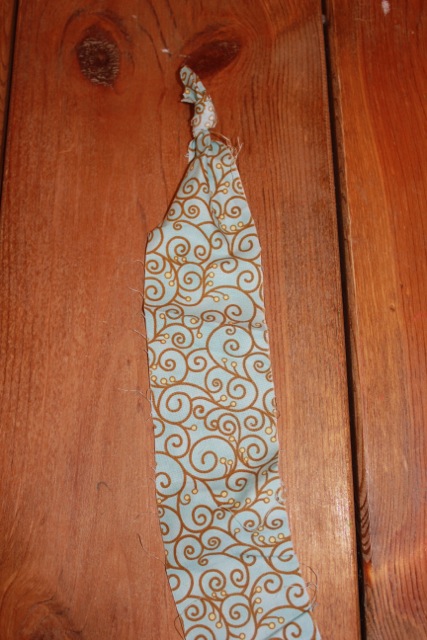 Now, roll and twist the fabric around the knot.
Stitch the fabric together as you go.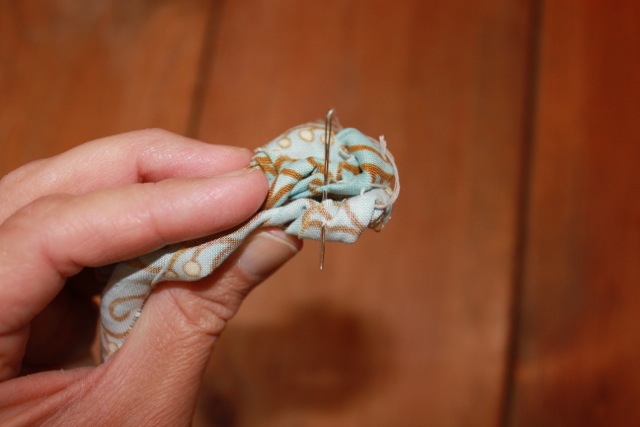 After the rolled flower was finished, I cut a small burlap flower and glued them all together.
Next, I cut a leaf out of green felt.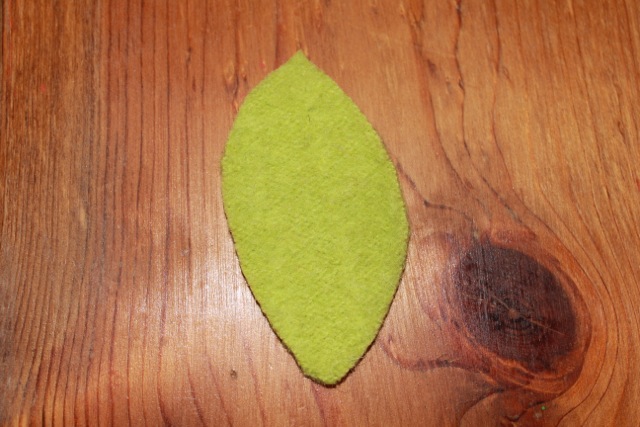 Then, using a good fabric glue, I glued them all to the pillow.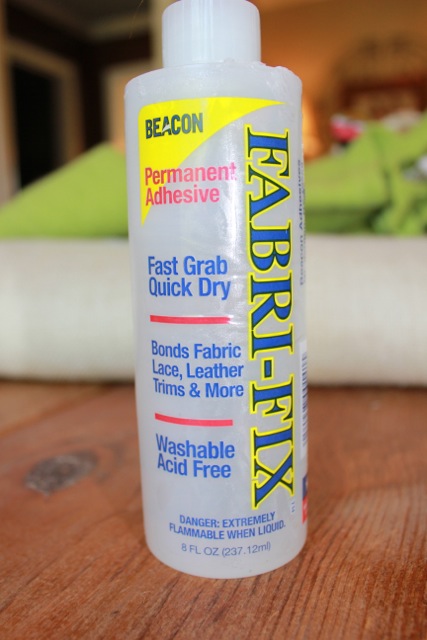 And . . . ta-da. . . my inspiration pillow!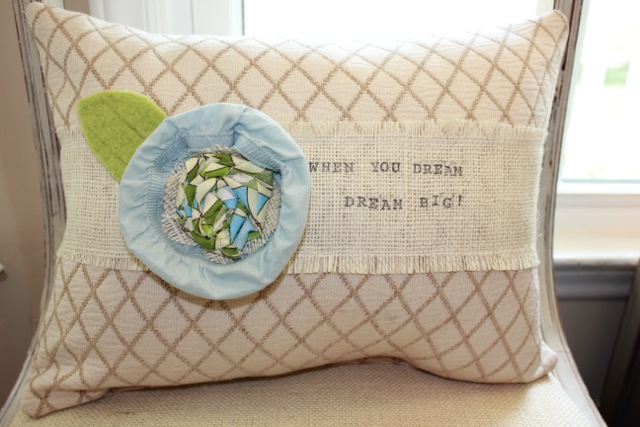 I sat it in this lonely chair in my dining room.
BEFORE:
AFTER: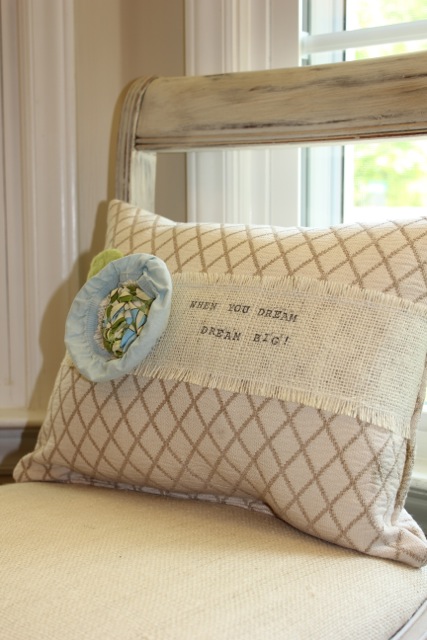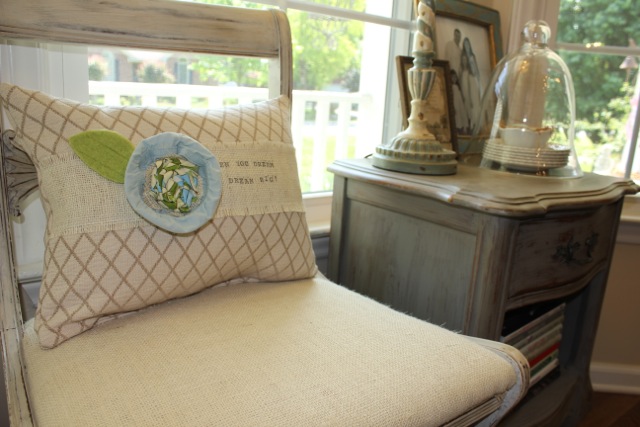 (I painted the chair and the side table with Annie Sloan Chalk paint. Pre-blog. . . so I have no before and afters!)
I hope that you like the pillow.  But, more than that I hope that you will be encouraged to DREAM BIG!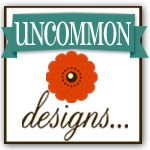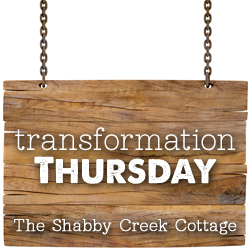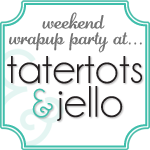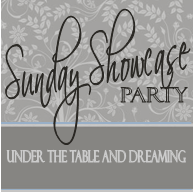 http://daisymaebelle.com/dream-big-pillow/