Woo Hoo!
So, let me just tell you how excited I am to be a part of
Holiday Lamp Challenge!
If you're looking for great home ideas and advice,
then Hometalk is the place for you!
And, if you are looking for the perfect lighting,
LampsPlus has got you covered!
So, how appropriate that they team up
because great lighting is key to a great looking home!
And, how exciting that I get to design a lamp for this contest 🙂
Here is what I came up with: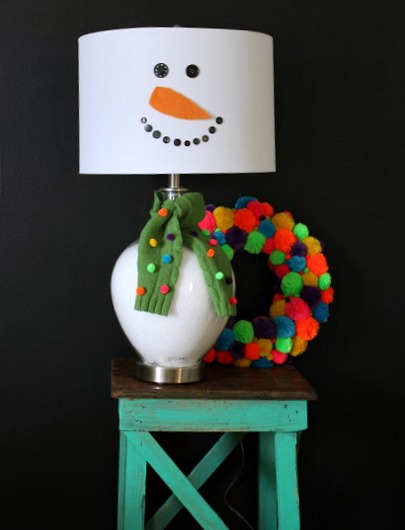 And, here is how I got there 🙂
My first thought…
…Yippee! a fantastic new lamp for my daughter's room!
Versatile…
modern…
beautiful…
So, I knew that after the holidays were over,
I would want to continue to use this lamp in her room.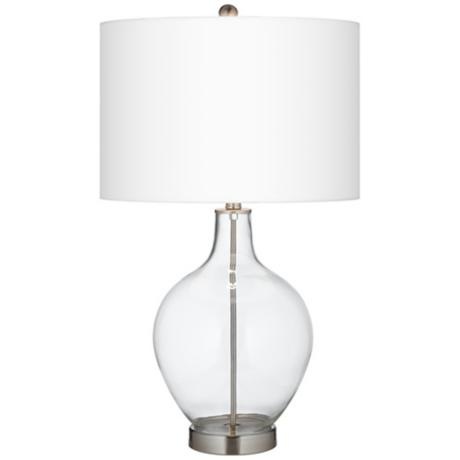 My second thought…
…it looks like a snowman.
So, I gathered my snowman supplies.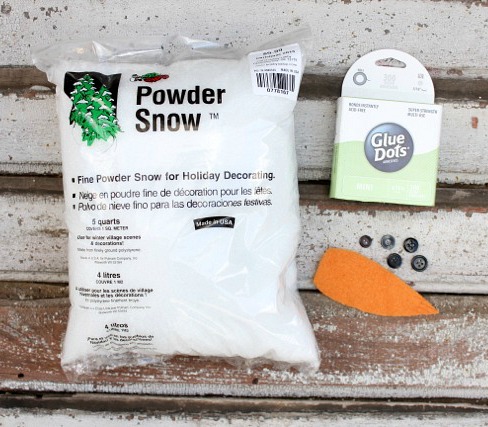 Supplies:
3 bags of fake snow
orange felt nose
assorted black buttons
glue dots (these are easily removed after the holidays)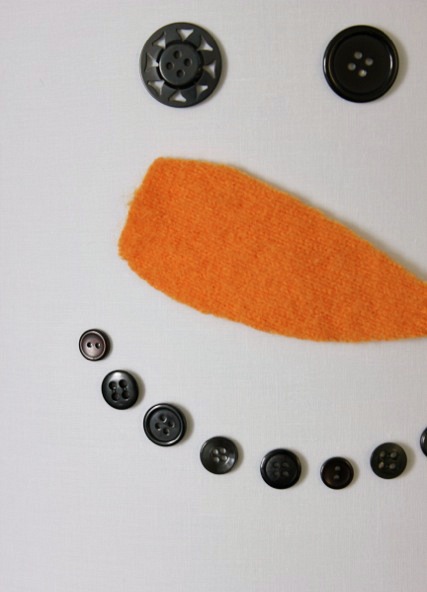 Using the glue dots,
I decorated the shade as a snowman face.
I filled the lamp with 3 bags of fake snow,
and added a cute scarf made from the sleeve of an old sweater
complete with pom poms.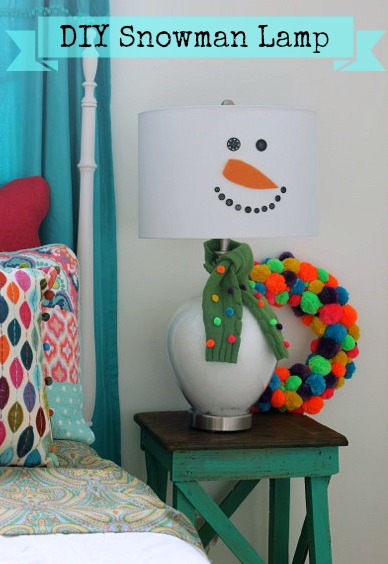 In about 15 minutes,
I had the perfect snowman lamp for my daughter's room 🙂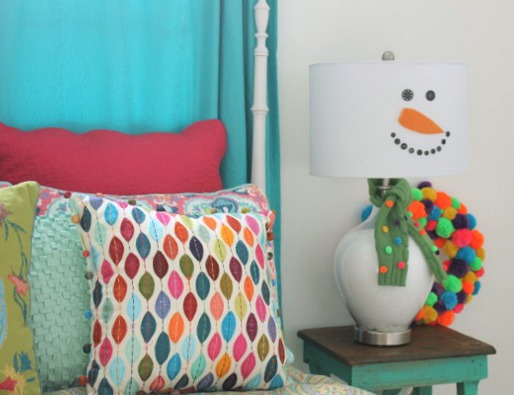 Which matches her pom pom wreath perfectly!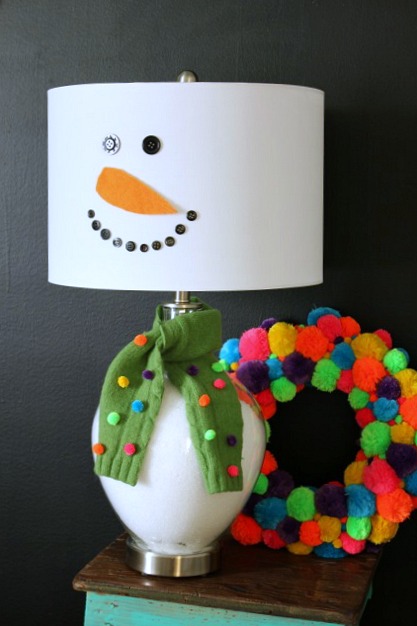 Thank you Hometalk and LampsPlus for allowing me to be a part of this great challenge!
I look forward to seeing all of the other lamps!
Life to the full!
Melissa