I cannot believe it, but we are almost finished decorating Daisy's room.
I will show the full reveal in a few days.  It might be after Thanksgiving.  The cooking is about to begin at this house, so the decorating will have to wait.
I also plan on getting the rest of my Christmas shopping done before Thanksgiving.  I have a lot to do!
Here is the latest project that we completed.  I have seen versions of these all over Pinterest, but never pinned one to know who to give the credit to!  I just "pinned" it in my mind!  So, here is how I made this one.
This is a super simple project.
We started by stripping all of the fabric off of the shades.
Then, we gathered a variety of ribbons.  All widths, patterns and colors.
These are not all of them.  Just a sample of the ones we used.
Thank goodness for Hobby Lobby 1/2 price ribbons!
(If we had paid full price, this would have been a very expensive lampshade.)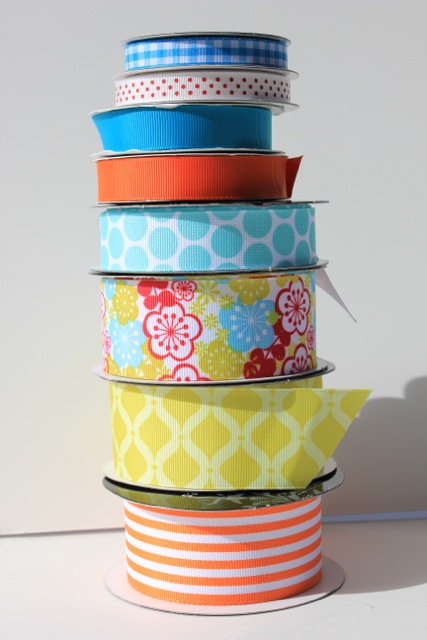 I tied a knot over the top of the lampshade frame.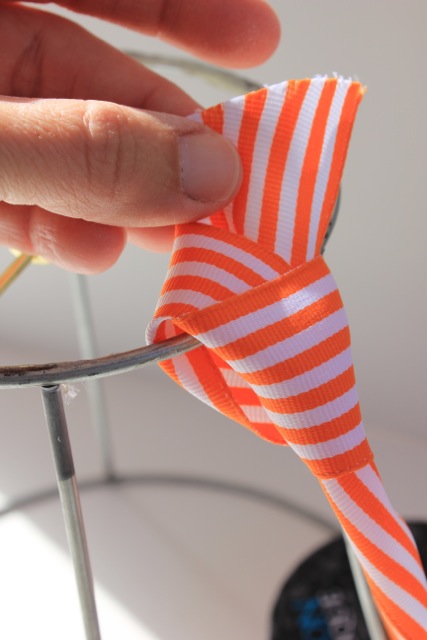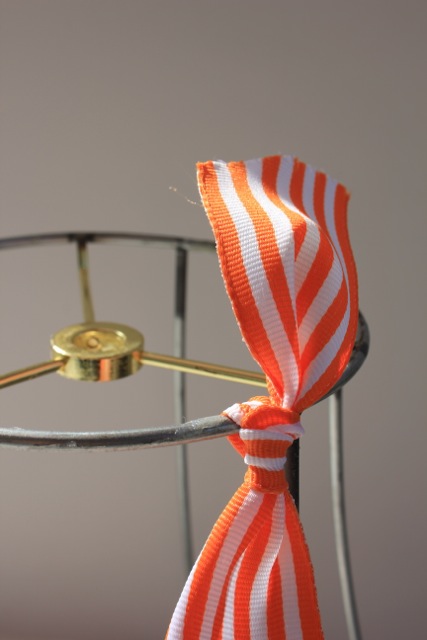 Then, I cut the ribbon about 6 inches past the bottom of the frame.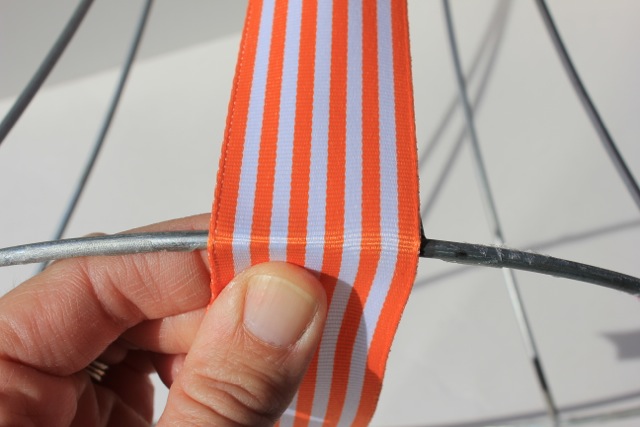 And, tied a knot over the top of the bottom of the frame.
I proceeded to tie knots and cut ribbons.  No pattern.  Just whatever ribbon I felt like using next.  I found that it did work best to use the smaller ribbons to fill in between the larger ones.  I kept this in the car with me and I worked on it in the school pick-up line for a couple of days.  It was so easy to do in the car!  I spend a lot of my day waiting on children, so I love to have a little project to work on.
And there are all of those cute little ribbons lined up like so many soldiers.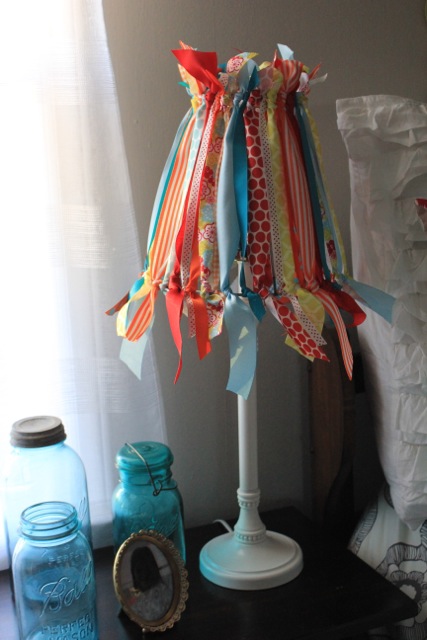 Life to the full,
Melissa