My youngest is 9…but when she was 3…she had birds.
Her birds did not live at our house in a cage…they were birds we would see outside.
She would see "her birds" at the park or sometimes the grocery store.
They even followed us to Disney World and Mexico.
Whenever I would see birds, I would ask them if they were hers.
Sometimes they were and sometimes they weren't.
But she knew immediately if they were hers or not.
She would talk to them and laugh at them and clap at them to get them to fly.
It amused our entire family. 🙂
And on one occasion we were at a store that was selling boxes of these precious little pom pom chicks.
She had a little money of her own and bought that little box of chicks.
They said that they reminded her of her birds.
She played with those chicks for months, until she had lost most of them.
So when I saw these little chicks at the store this year, I was taken back to Lila Mae and her birds.
I couldn't resist.
They're going to be perfect for the children's table that I'm setting for Easter.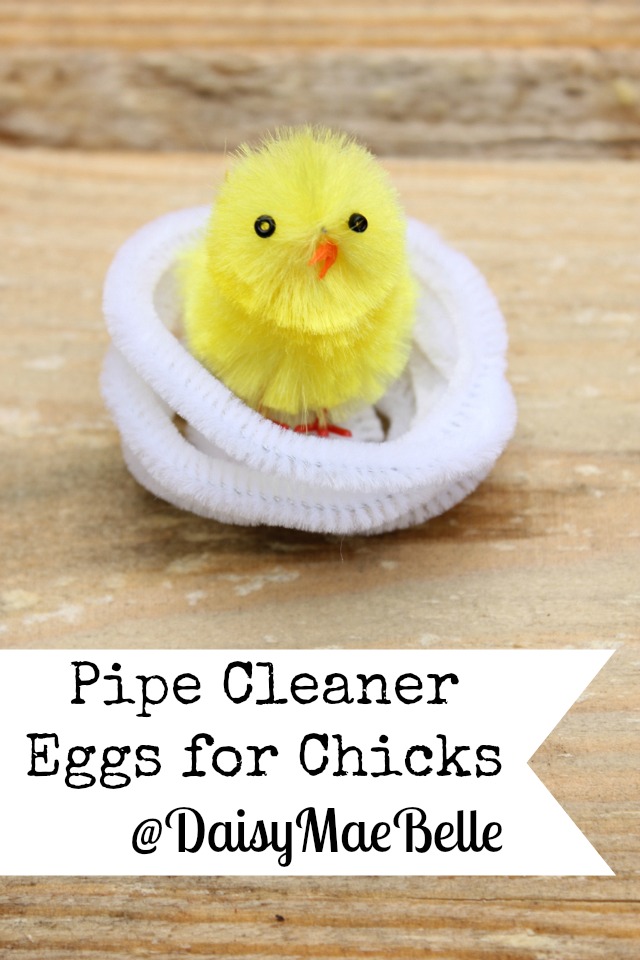 Supplies:
White Pipe Cleaners
Pom Pom Chicks
Twist the pipe cleaners together.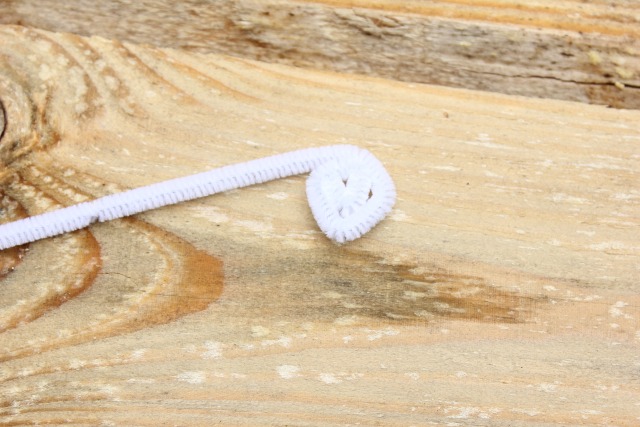 Form a base by coiling the pipe cleaner.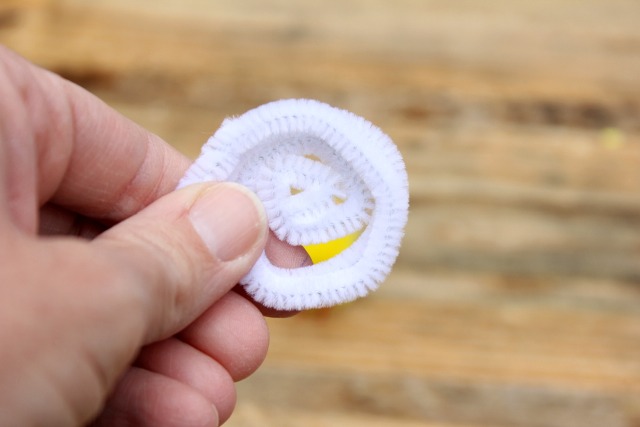 Continue to coil the pipe cleaner forming it in the shape of an egg as you go.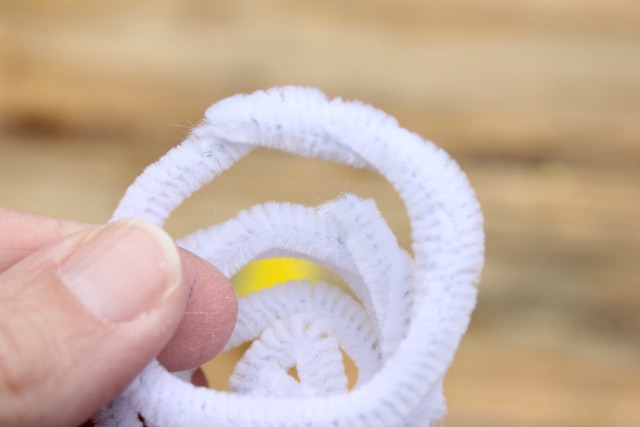 Wrap the end at the top.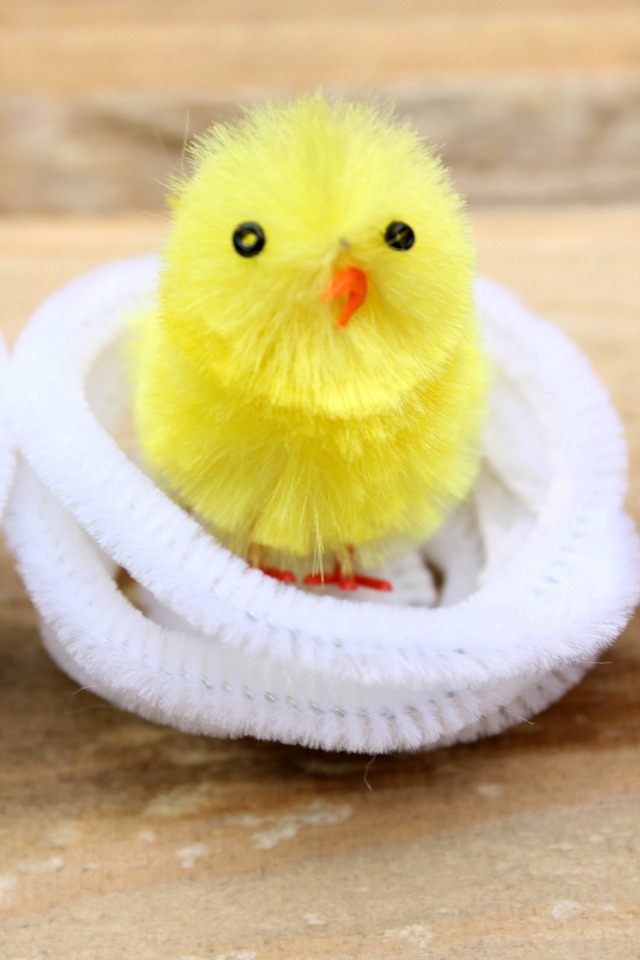 How cute is that?
It is going to be perfect on my kiddo Easter table.
And I'll think about my Lila Mae and her birds. 🙂
I miss those days…
Life to the full!
Melissa