Are you looking for a super cute…quick…easy…
…Easter decoration?
These carrots might be just the thing for you! 🙂
You can add then to a wreath.
Stick them in a basket.
Hang them from an Easter tree.
The possibilities are endless.
Let me show you how it's done.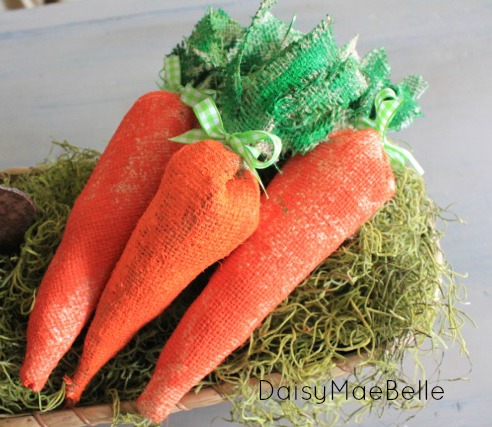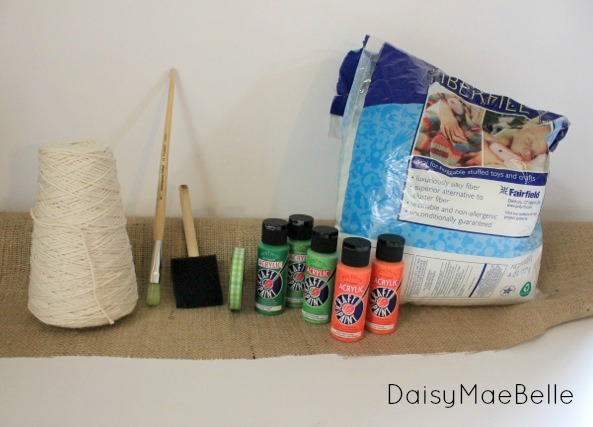 Supplies:
burlap
poly fill
orange and green paint
paint brushes
yarn
ribbon
glue gun (mine is not worthy to have its picture made)
scissors
paper
straight pins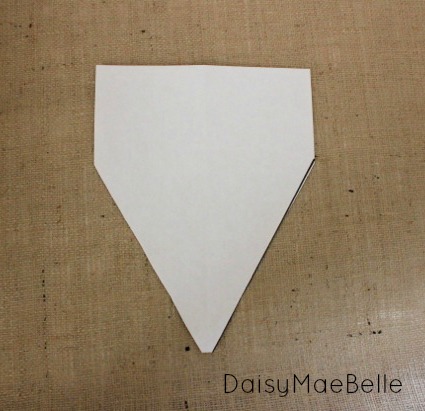 Cut the sides off of an 8 x 11 piece of paper at an angle.
I folded the paper in half,
used a straight edge to trace a line to the outer edge about 4 inches from the top of the paper,
and cut the angles.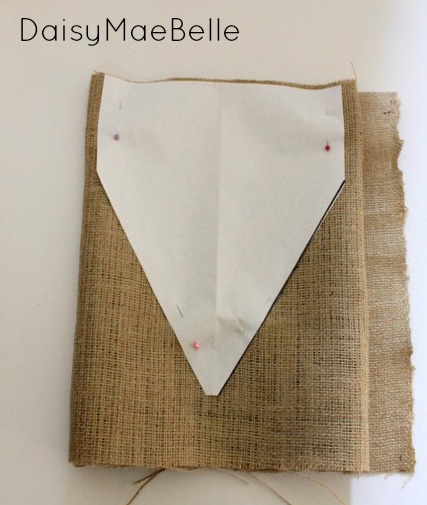 Pin the paper to the burlap.
(I tripled mine to cut out 3 at one time.)
The only thing cuter than 1 burlap carrot is 3 of them!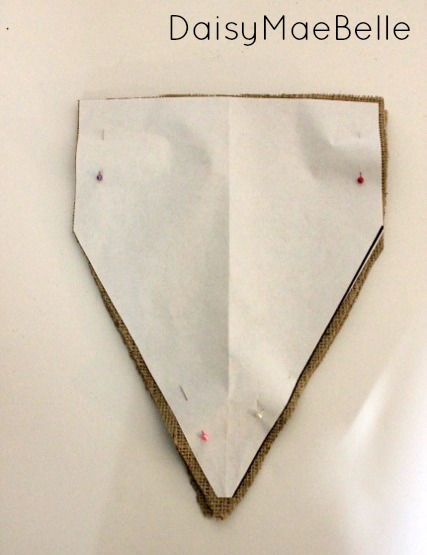 Cut the burlap out.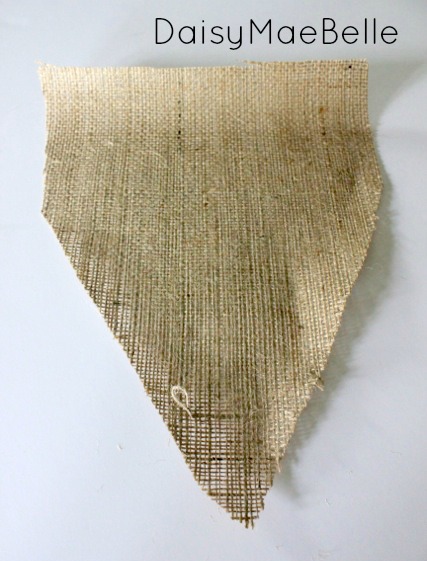 The straight edges at the top will be the leaves.
Pinch the end together and glue.
Working in small sections, overlap the edges and glue them together.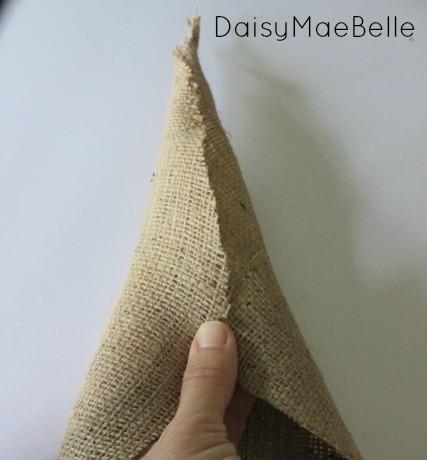 I found that it worked best to then overlap the edges where the angles end.
Pull tight.
And, continue to glue.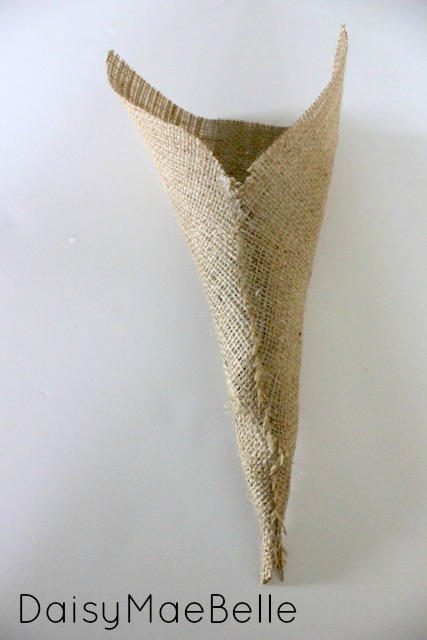 You only want to glue angles together.
Do not glue the straight edges.
Fill with poly fill.
Using the yarn, tie a knot at the top of the poly filled part.
Add a dab of hot glue to secure the knot and cut off the ends.
Fringe the top with scissors.
Don't cut the strips too close together or they will fray too much.
Cut them about 1/2″ wide.
Leave about 1 inch between the end of your cut and the top of the yarn.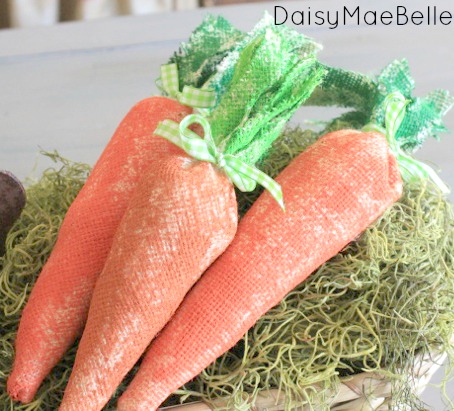 Paint away!
I used 2 shades of orange for the carrot part.
And, 3 shades of green for the leaves.
After the paint is dry, add a bow.
Now find the perfect spot to decorate with them.
Mine are in my dining room.
Where are you going to put yours?
I just have to add that I made these carrots last year.
I was pretty new to blogging at the time, and this might have been my first tutorial.
These will always hold a special place in my heart because it was my first project to get "featured" on another blog.
That feature was the first time that my blog had over 35 views.
It still makes me smile!
Life to the full,
Melissa