The dining room is the first room that you see when you walk in our house. I love this, because it is usually the only room in the house that stays straight!
My dining room table has been empty for a while, so I was wanting to do something to dress it up a bit.  Since it is the only room in the house that stays straight, it makes decorating the dining room very satisfying!  I know that whatever I put there is actually going to stay there. And, I will at least feel for a few moments. . .  that our whole house might actually be straight?!
I was wanting to do something that had a slight fall feel, but not the whole pumpkin thing just yet.
The girls over at Be Book Bound just did a beautiful apple party.  You should go take a look!
I decided that apples would be the perfect "transition" decorative fruit!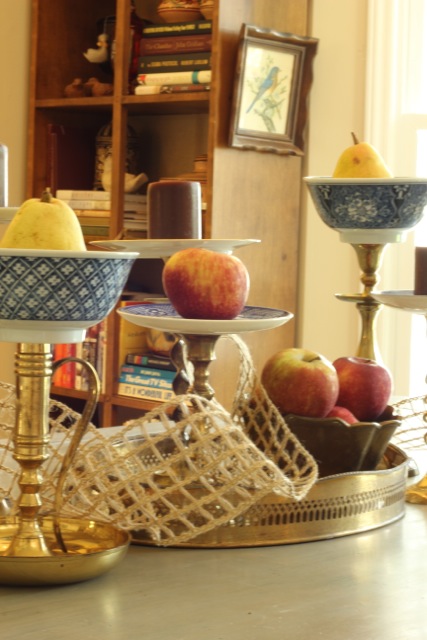 I have been collecting brass items from thrift stores and yard sales for the past few months.  I am just drawn to their patina for some reason?
A super sweet friend that I have met through my blog emailed me a couple of weeks ago telling me that she knew I was out of town and had not been able to make it to any thrift stores and so she had picked up a few brass candlesticks for me!
I could not believe it?! How sweet is that?!
She dropped by the house last week and we were able to officially meet and she gave me some of the most beautiful candlesticks!
I used my candlestick collection and placed collected dishes on top of them.  All thrifty finds, of course!
I topped them with apples, candles and pears.
I added a brass tray and bowl.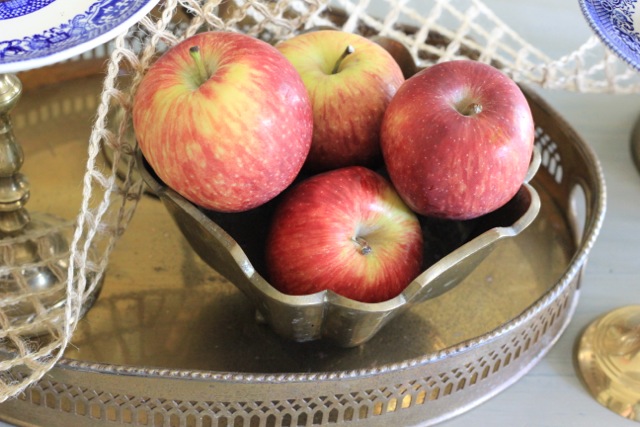 Then, I looped a beautiful ribbon through the whole thing.  The ribbon is a beautiful burlap type ribbon from Hobby Lobby. The whole roll had 10 yards and was on sale for $7. That is a steal for this type of ribbon!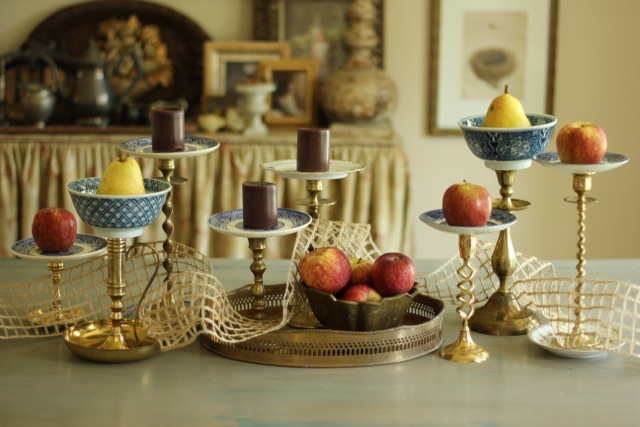 I might just be able to swap the apples and pears for pumpkins here is a few weeks!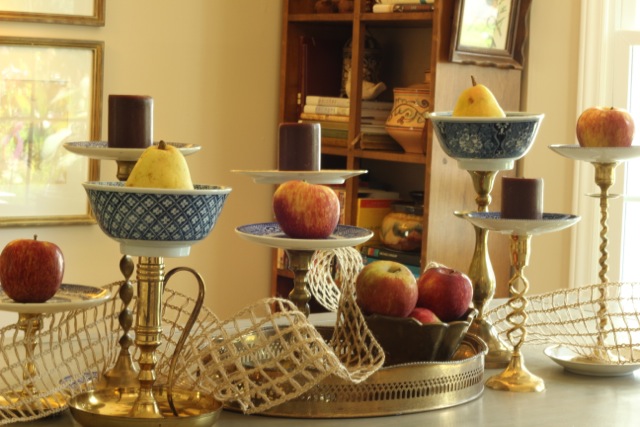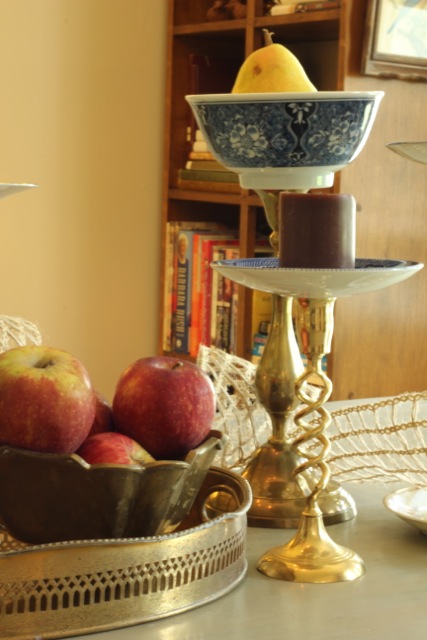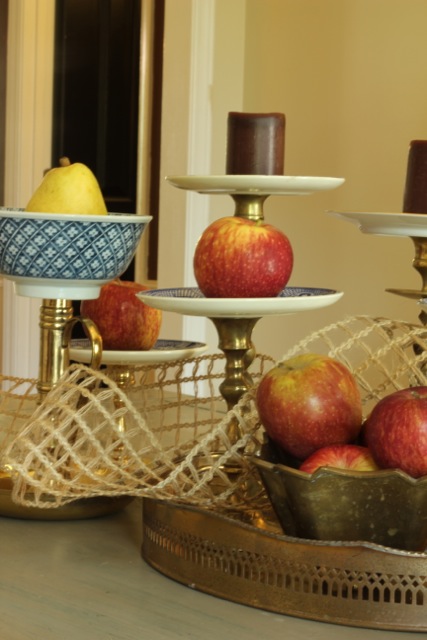 I think that this is a nice nod to the beautiful season ahead!
Life to the full to you!
Melissa