If you notice, I have new tabs for my blog.  They are located at the top and bottom of the page.  One of the tabs is labeled "My Home."
Currently, there is nothing there!  My plan is to take you on a little tour of my home over the next few days (or weeks.)
Today, I will begin at the beginning.  The first room you would see if you visited my home.
Welcome to my foyer!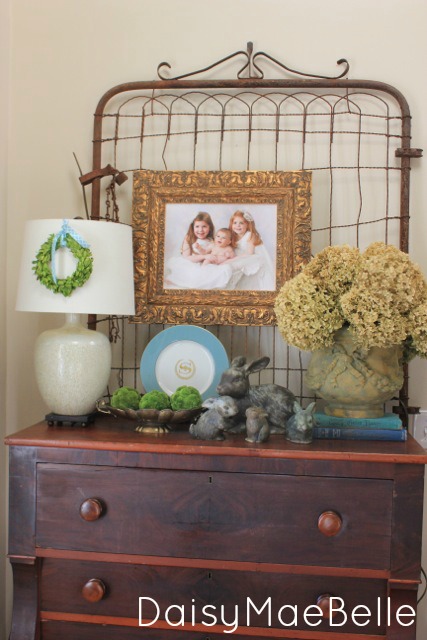 As soon as you enter the front door, this is the piece of furniture to you left.  This used to be a closet, but we had it removed last year.  It opened the space up so much!  I love that it gave me another space to decorate!  A lamp and pictures is so much more welcoming than a closet!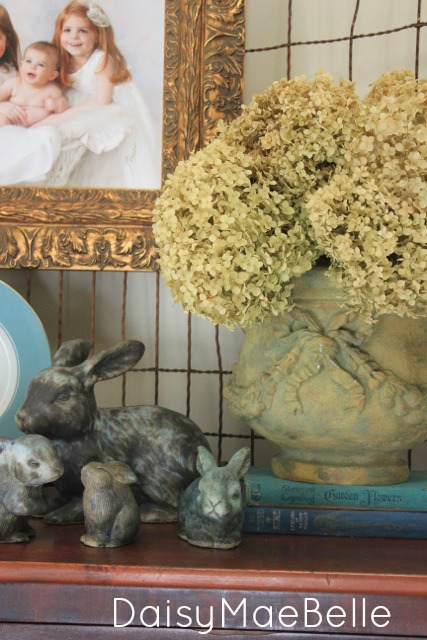 These precious bunnies are a gift from my parents.  They live in Mississippi, and got these at a pottery studio not far from their house.  I LOVE Mississippi pottery!  The collection started with the birth of my first daughter, Daisy.  My mom found the little bunny named Daisy and couldn't resist.  So, of course she had to buy a bunny for each child that was born.  Then, we decided that the bunnies were lonely without a mama.  I thought about getting the daddy bunny, but my husband wasn't wild about the idea of being a bunny.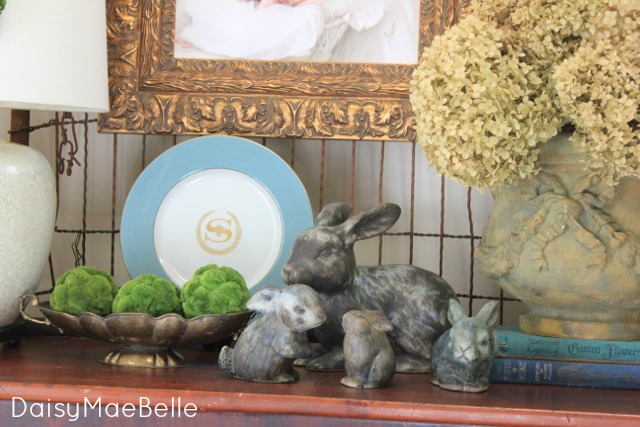 The hydrangea are from my yard.  I have this crazy big hydrangea that produces dozens of beautiful blooms each year.  I just clip them and they dry in whatever container I put them in.  Super easy!  The container was a Goodwill find.  I am hooked on Goodwill!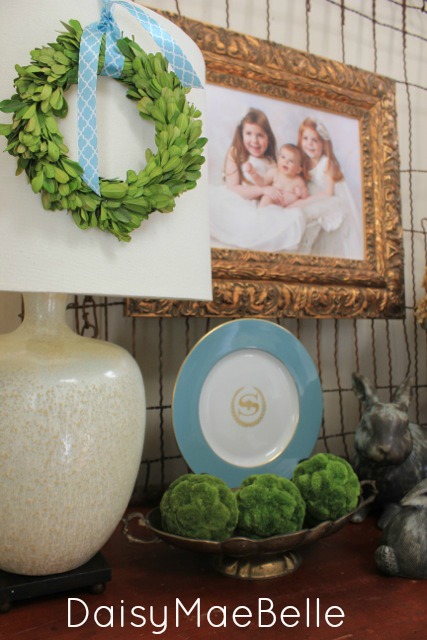 The brass container was a yard sale find.  And, I love the green that the moss orbs add.  The plate was a gift from a dear friend (Thanks, Bonnie!)  I love that plate!  It has been moved around a hundred times.  It looks good in so many different places in my house!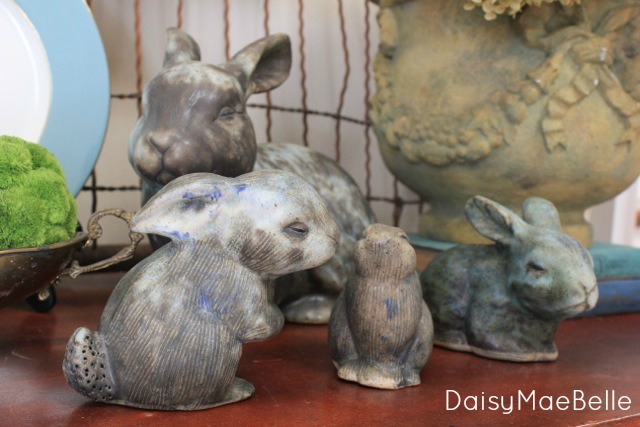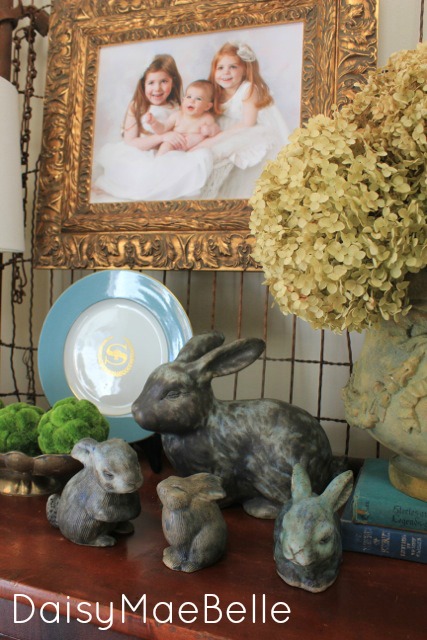 The rusty gate is one of my favorite things in my house.  Sometimes, I hang seasonal wreaths on it.  Currently, it is the home for a picture of my girls when they were little squirts.  Such sweet times!
So, that is the first post of my home tour.  I wish that you could visit for real!  I love to have people over!
Life to the full,
Melissa