Can I be honest with you?
Sometimes I struggle with contentment.
I lead a life that is blessed beyond measure.  I have every reason to be the most contented person on planet Earth.
But sometimes I get caught up in things like…not liking the fabric on my sofa…and not being able to find just the right buffet  for my kitchen…and how I don't like my 25 year old bathroom with faucet handles that look like giant diamonds.
And when I come out of my tailspin of self pity…I'm nauseated with myself.
But then I tell myself that I write a blog about home decorating…I've got to have the right fabric on my sofa and I've got to find the perfect piece of furniture for the kitchen and I can never photograph my bathroom until it has been totally gutted and transformed…and the blog world so desperately needs to see my bathroom for crying out loud! 🙂
And I'm right back to where I started…vicious cycle.
So today I'm just going to share a small change that I've made.
This isn't a great DIY project for you to try…it's simply how I looked around my house and found a small change that could be made that didn't require any shopping.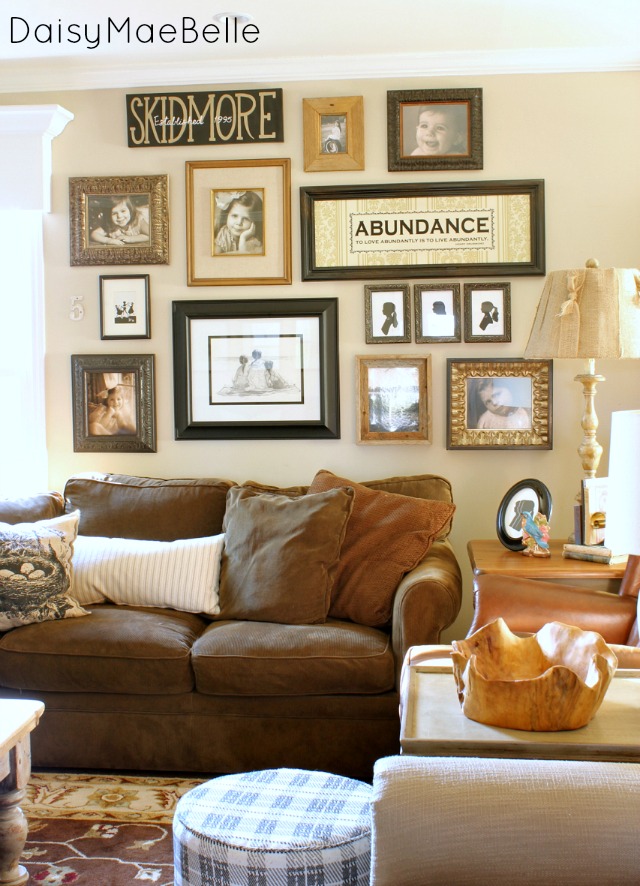 Here is what was making me crazy.
This dark brown sofa that seems like a black hole.
I mean, have you seen those amazing creamy slipcovered sofas?! They are so light and beautiful and amazing and would be so perfect here in my family room.
But the problem is…I don't have the money that it would take to slipcover this sofa right now.
And I'm not even sure if I had the money if I should?
This sofa isn't very old and really is in great shape.
It seems like sort of a waste.
So I began to look around my house and I found these 4 pillows.
They aren't creamy white but they are a beautiful light blue.
They sat on a bench in the family room.
A bench that we rarely sit on.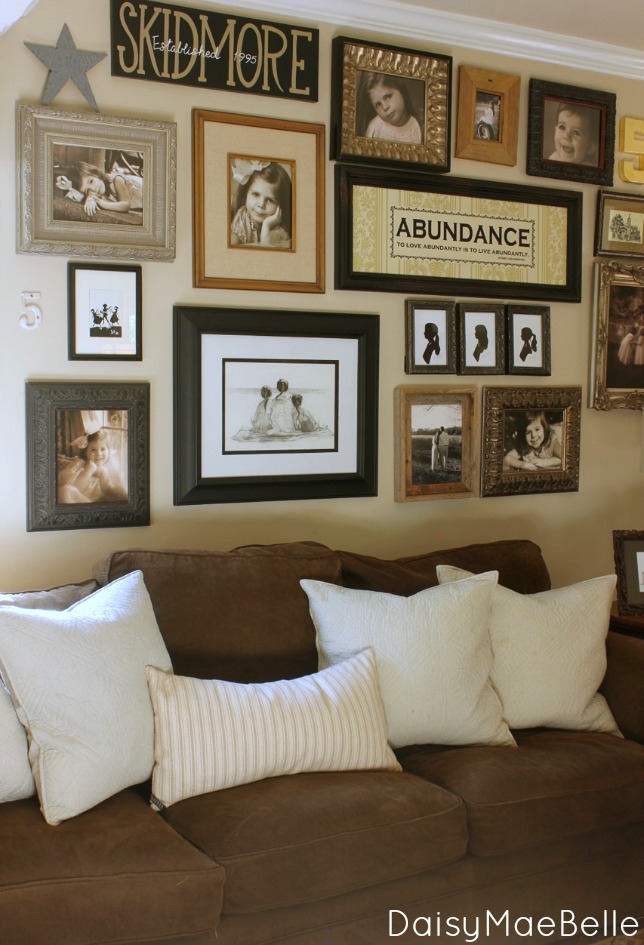 So I took off those dark brown pillows and added these.
And I really like the look.
So for today I will count my blessings of a beautiful comfortable couch that my family and friends can enjoy!
Do I still want a new piece of furniture for the kitchen? -Yes.
Does my bathroom need a makeover? – Yes.
But those things will happen when they happen.
And don't get me wrong…I will be excited when they do.
And to be sure I will be sharing them on the blog!
But today my mind needs a rest.
Today I just need a simple change.
Today I plan on counting my blessings and not nit picking my house!
Life to the full!
Melissa
Follow Us!