I am almost too tired to write this post for today.
It has been a weekend full of birthday parties, soccer, shopping, time with friends, traveling hubby. . .
I need a few days off to recover from our long weekend!
I had great plans of all I was going to get done this weekend.
I have a list of fall projects a mile long.
Instead, I was home for about 2 hours (Ok, that is an exaggeration, but that is how it seems to me!)
Instead, I will share with you another corner from Daisy's room.
I am sure that you are tired of hearing about it.
I had planned on saving this for much later.
But, here it is: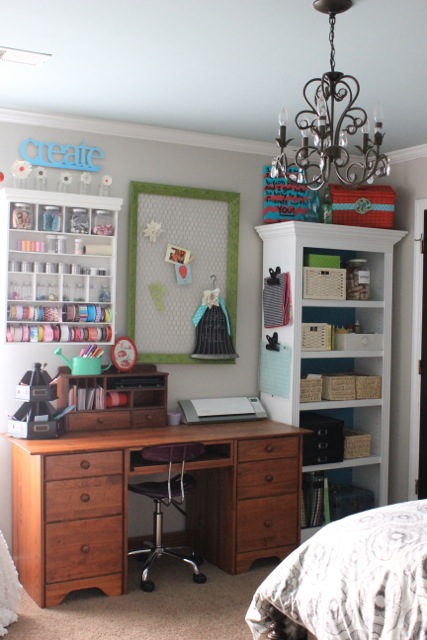 Daisy's biggest request for her "new" room was that she could have a big area to craft.
(She takes after her mother just a bit!)
We moved in a larger desk that used to be in our master bedroom.
We really never used it; our master is just the catch all for all furniture with no home.
I am hoping to fix that in the next year.  It is on the list, just further down. . .
The bookcase was moved from the girls bathroom.
My dad made it several years back (he is so talented!)
I did repaint the inside a bright turquoise.
The chicken wire frame was a quick project.
One $5 frame from a yard sale – spray painted bright green.
A quick trip to the hardware store, and I had the chicken wire.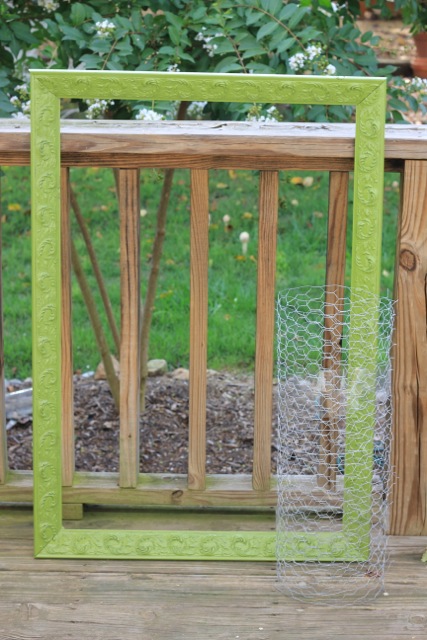 I simply cut it to size and stapled it in.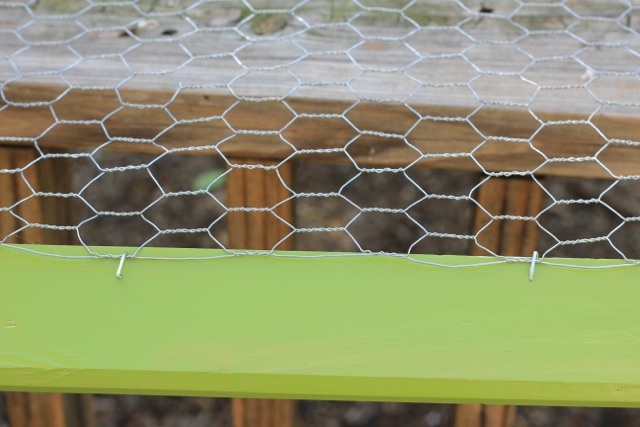 This will be a great place to house inspirational pictures and ideas.
We bought the giant clips this summer at the Crate and Barrel in New York City.
They will hold so much!
This is a theme in our home – Life to the full!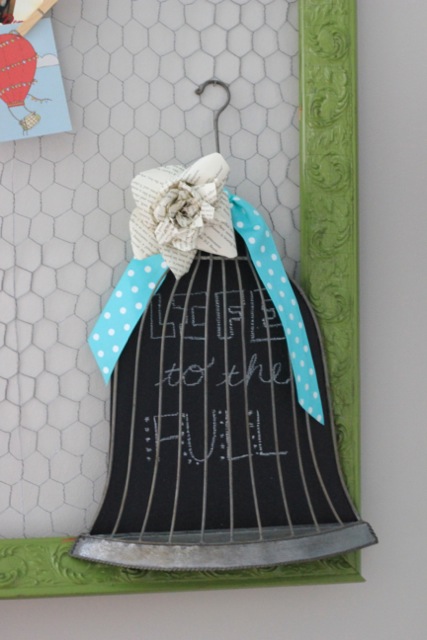 The desk is full of thrifty finds:
Create sign – $1 (plus spray paint)
Green watering can – $2
Jars – free from jellies and sauces
Black spinning organizer – $3
Desk organizer – free from our attic
Wall craft organizer – free from Santa a couple of years ago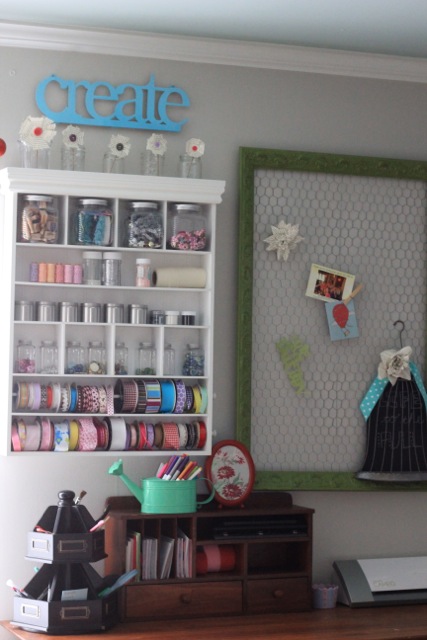 Every basket and box are full of craft supplies!
Oh, the crafting that is going to take place here!
She was up last night until 11:00 working with her Cameo.
And, she had a precious card to show for it this morning.
Life to the full,
Melissa
Here are the places that I party!
Sunday
Monday
Tuesday
Wednesday
Thursday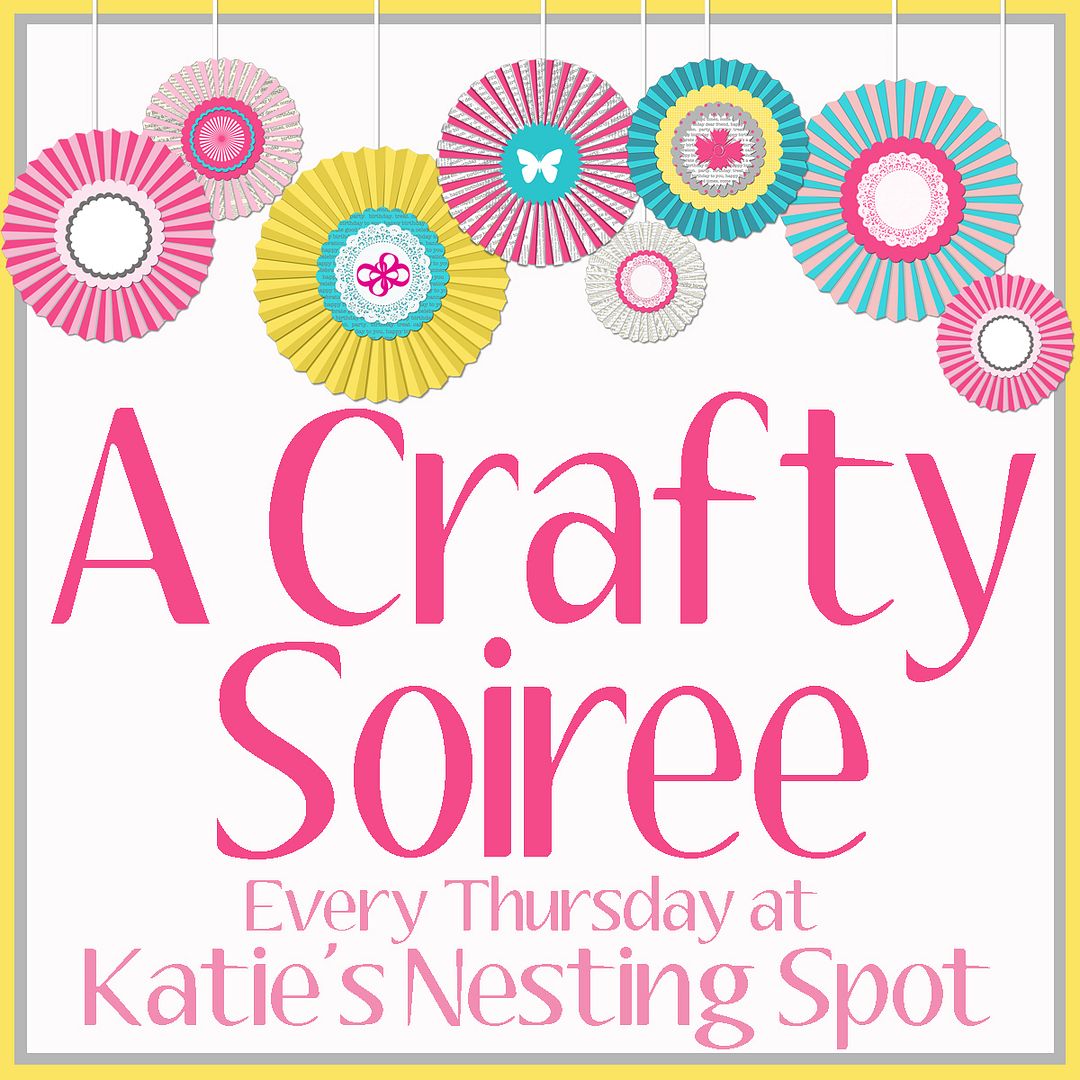 Friday
Saturday