I have shared several pictures of my family room.
Here is another cozy little corner.
I want to make several changes. . .
But, in the mean time, here is what it looks like.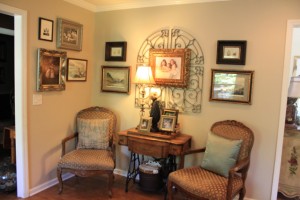 I got the chairs several years back at a little store in New Albany, MS for $75 each!
The old sewing machine belonged to someone in my family?
I probably should find out who?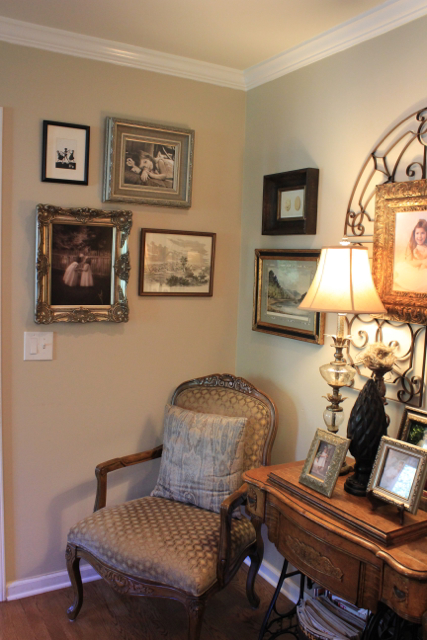 I recently added this picture to my wall.
I found it at Goodwill for $3!
It is in a great old frame!
I am not sure how old it is?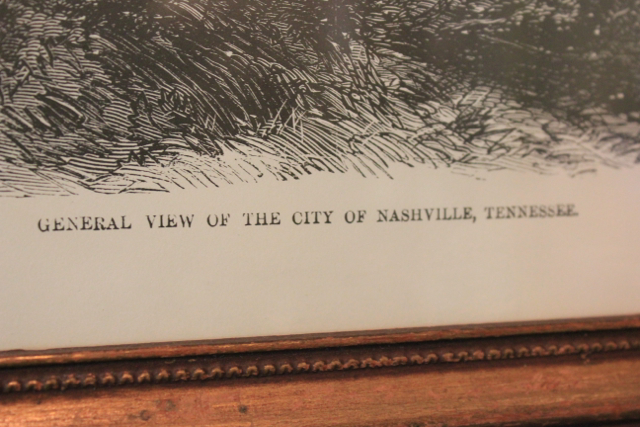 This is one of my favorite pictures of my girls before the 3rd one came along!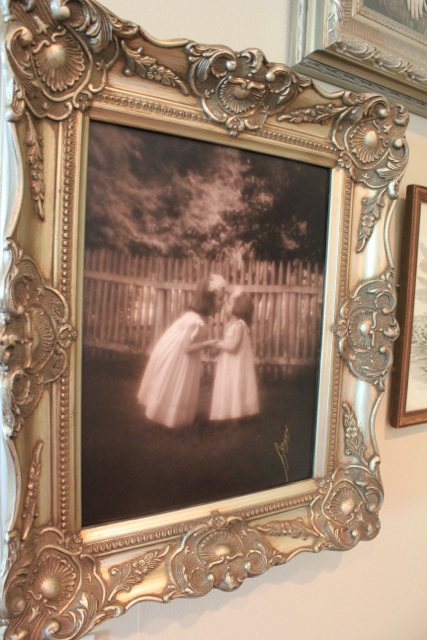 This table needs some green.
I will work on that!
It is amazing how you can see things so much better from a picture!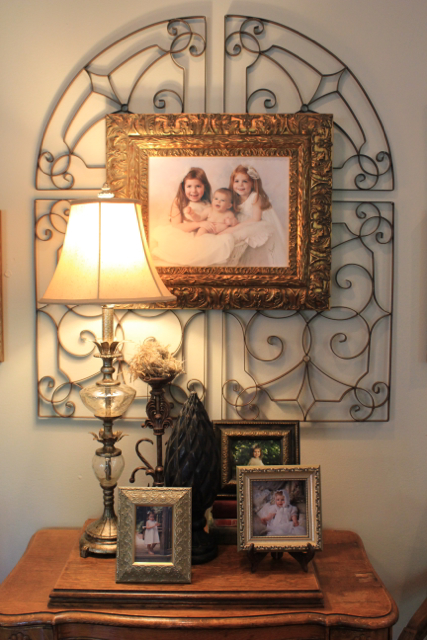 Maybe ASCP in French Linen for these chairs?
Old Ochre?
Graphite?
Once I find the perfect fabric, then I will know better.
I have never done any reupholstery.
Should I give it a try? or leave it to the experts?
I can be such a wimpy DIYer!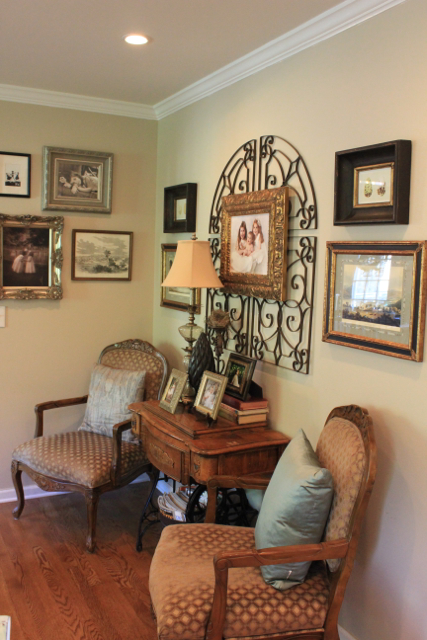 Definitely new pillows!
Linen?
Grain sack?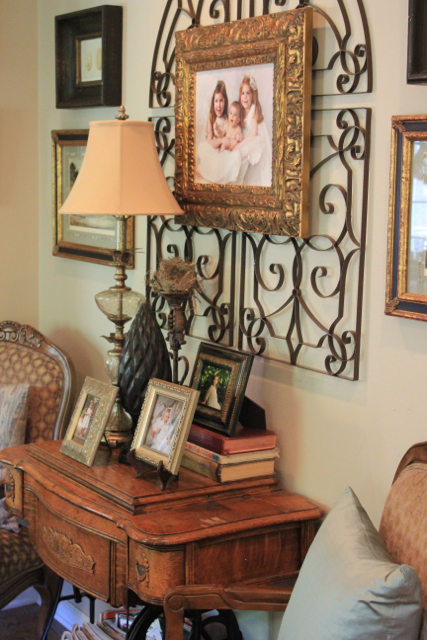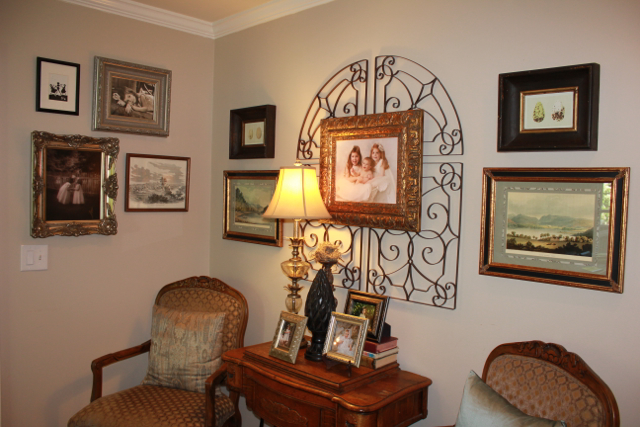 You can see into my foyer on the right and my hall bath on the left.
The kitchen is also there to the left.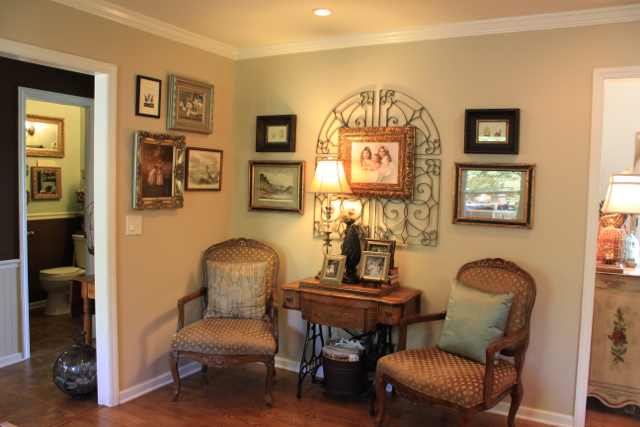 So there you have it.
Another corner of my family room.
(That is soon to get a make-over!)
Life to the full to you today!
Sunday
Monday
Tuesday
Wednesday
Thursday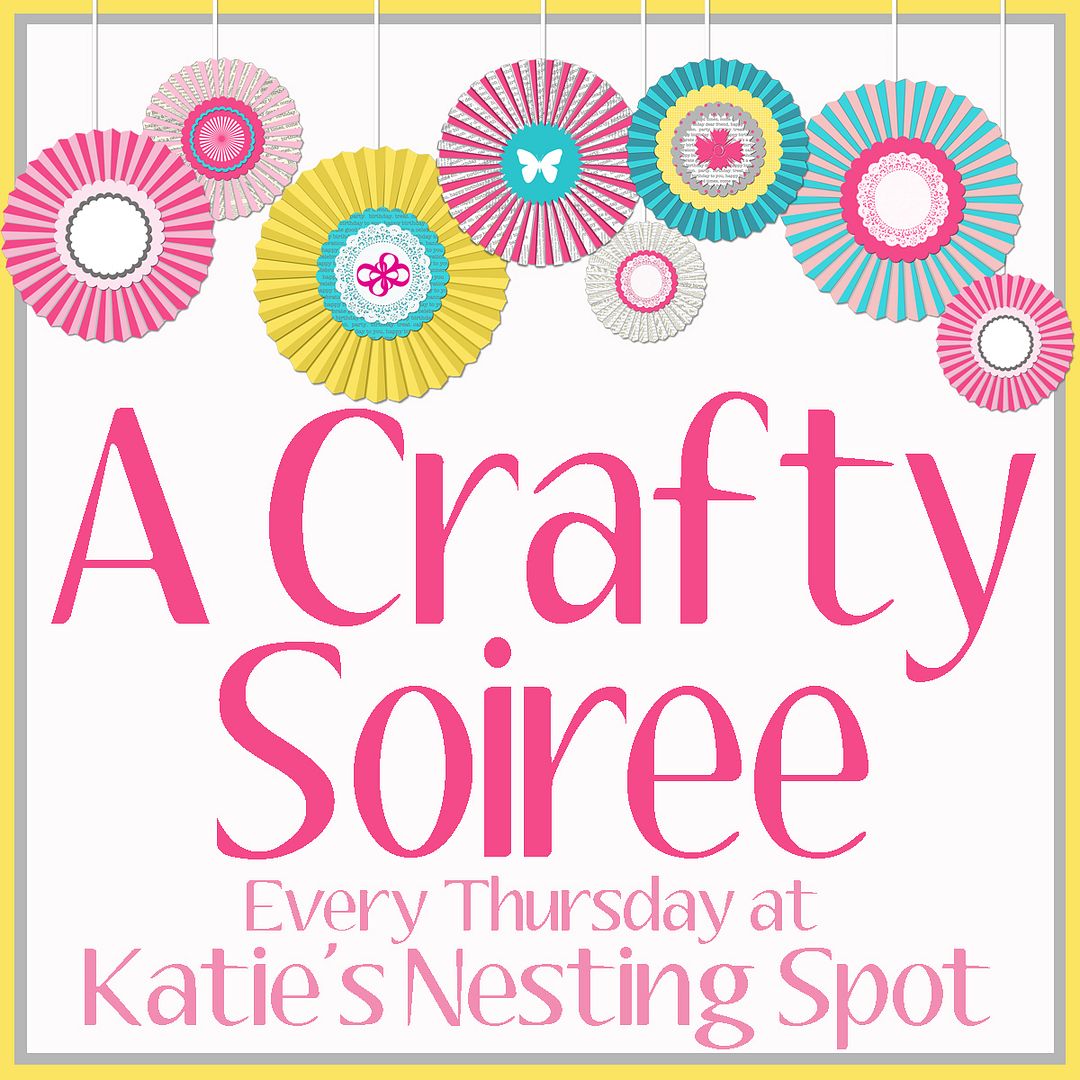 Friday
Saturday