I started decorating Daisy's room this summer.  We painted, rearranged furniture, hung pictures and crafted away.  She is an avid pinner on Pinterest and had boards full of great ideas.  After working on it for several weeks, we both got burned out.  We didn't really know what to do next, but the room just didn't seem "right."
So, we took a break. . .
Daisy came to me rather sheepishly last week with a request.  "Is there any way that we could rearrange my furniture so that my bed could be back where it was before?"  I pondered it for about a week.  It would mean that every piece of furniture would have to be moved.  Almost every picture would have to be taken down and rehung. . .
I thought about it and agreed to give it a try.
I am so glad that she made the request.  The "Feng-Shui" has been restored.  The room is looking great!  It just feels "right" now.  Everyone in the family (including my husband) agrees that this is a much better set-up.
Another great thing that it did, was to inspire us to finish her room!
I should be ready to share the full room reveal by next week.
Here is what we finished up last night.
There is a headboard on this bed, but you cannot see it because of the Euro pillows.  We needed something big to hang over the bed.  This is when Daisy's pinning gave us just the inspiration we needed.  Daisy pinned this idea that inspired our wall art.
Melissa over at Honeybee Vintage has a great tutorial on how she made this!
Our version is a no-sew variety.  Daisy and I dug through our paper stash (it is quite extensive!)  Neither one of us can resist the great colors and patterns that papers come in.  I took all of the papers to my girl's school and borrowed their die cut machine and cut out 2″ and 3″ circles.  I cut out about 150 circles.
All 3 girls piled in Daisy's room last night to do their homework (It really does feel so good in there now!)
I joined them in the floor and put this thing together.
I found an old yardstick in the garage.  Not the cute, vintage kind.  Just an old one that says, "Lowes Delivers."  I am guessing that Lowes has not existed long enough for this to be vintage?  So, I covered that part with washi tape.
Next, I laid the circles out on the floor.  I thought that I was going to arrange them until the pattern was appealing. But, it so happened that they looked great just the way I laid them out there.  Really no rhyme or reason at all.  Very random.
I know. Terrible picture. This is what happens when you try to craft for your blog at night.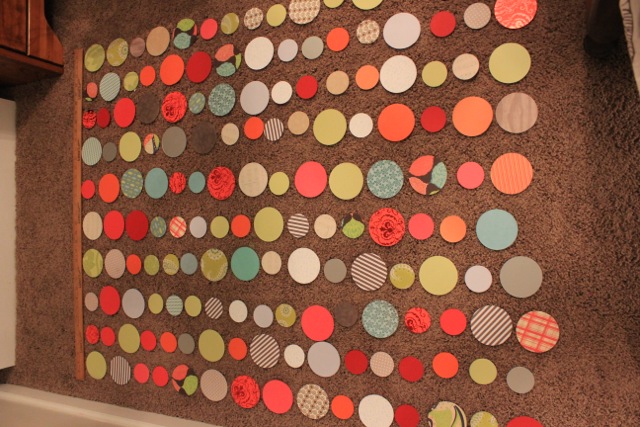 Then, I turned them all over and cut lengths of white yarn.  I simply taped the circles onto the yarn, and hot glued the yarn to the yardstick.
I nailed right through the yardstick to secure it to the wall.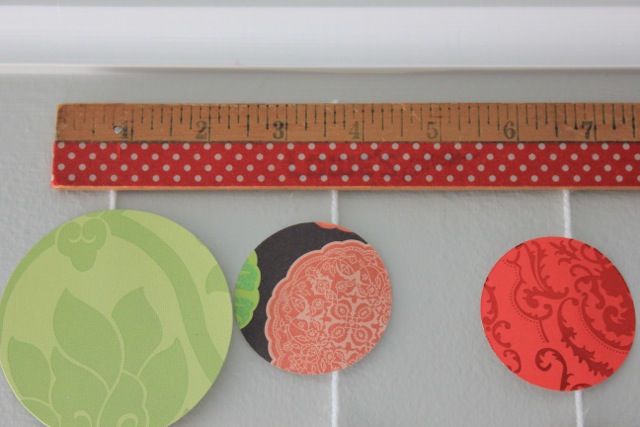 I also taped the ends of the yarn to the wall behind her headboard.
I bought nothing for this project.  If you did have to buy all of the supplies, I think it would not cost over $8.  A lot of bang for your buck, if you ask me!
I hope to share another completed project tomorrow!
Life to the full,
Melissa
Here are the places that I party!
Sunday
Monday
Tuesday
Wednesday
Thursday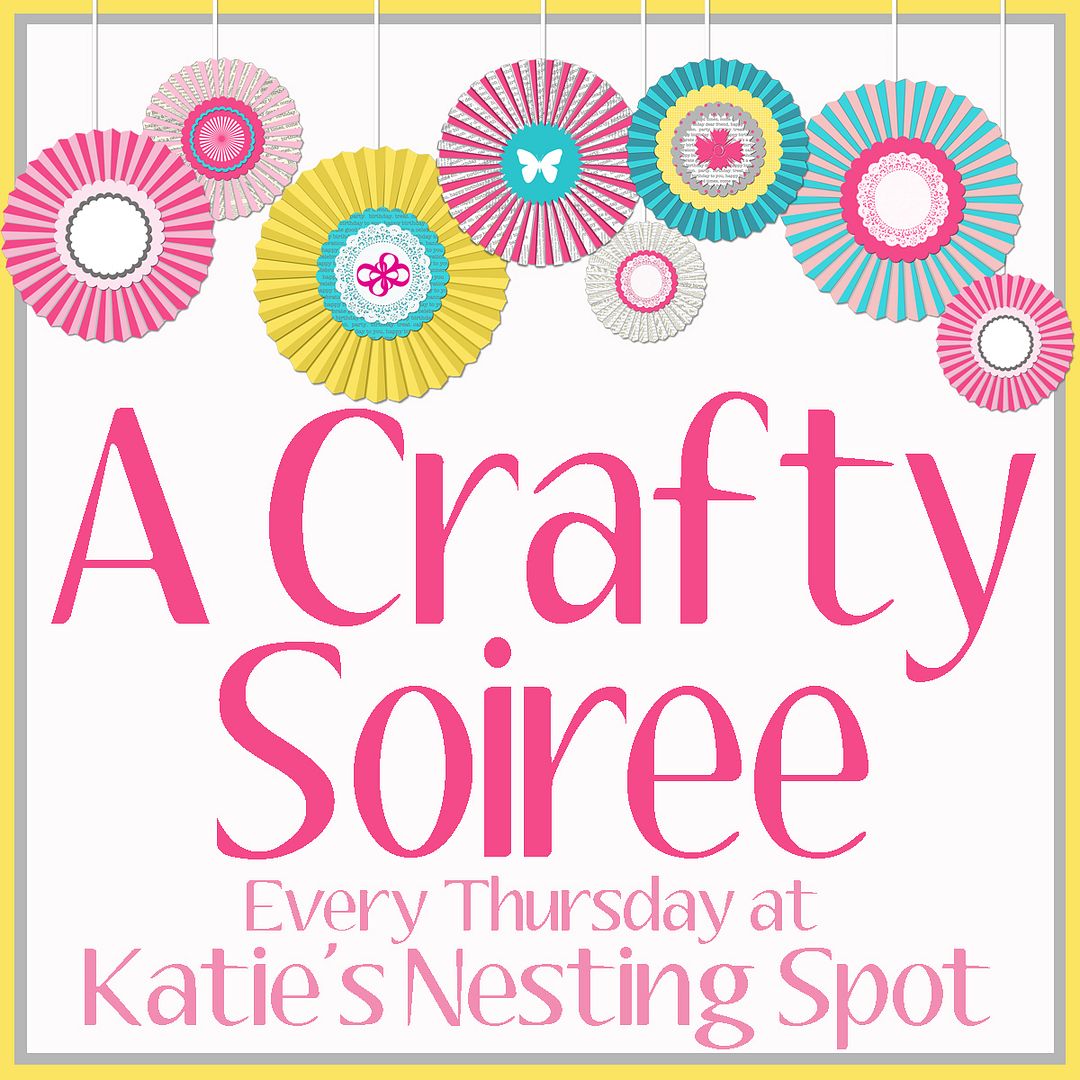 Friday
Saturday