There is great danger to buying and selling painted furniture and home accessories.  You have GREAT potential of keeping way too many things for your own home.
I love a warm, layered, cozy feel.  Not an "I can't move for all of this clutter" feel.
I am realizing that I have to give myself some serious guidelines for keeping any item:
1.  I MUST have the PERFECT spot for it.  (Nothing can be forced!  None of this, "I bet I could find a place for that.")
2.  It has to be something that I have been looking for.  Or, it has to fill a space that has been in need of something.  (Not just, "Oh, I like that!")
3.  It has to be true to MY style.  (There are plenty of things that I love, but that does not mean that they all work in my house.)
4.  The new item cannot force an old item into storage.  I MUST get rid of whatever it is replacing.  Which means that I have to love the new item more than what I already have.  (My daughter thinks that I am a borderline hoarder as it is.)
With all of that said, I just brought home something that made the cut.
I really had no intentions of keeping it when I bought it.  I could see it painted up in Old White, distressed heavily and ready to sell.
Instead, I have a great new addition to my foyer!  I did break rule #2, but some rules need to be broken for the sake of decorating.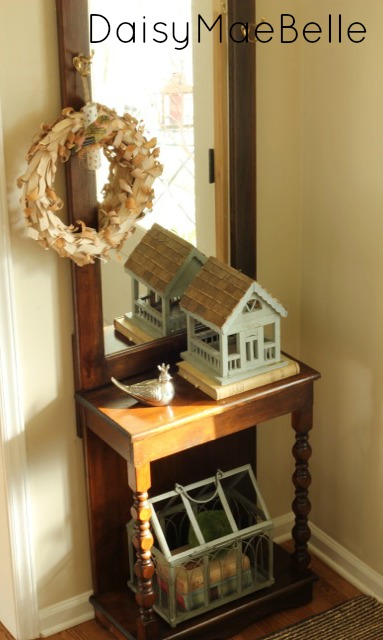 I had fully intended on painting it when I thought I was going to sell it.
Once I got it into my foyer, I decided to keep it just as it is.
Anyone have any thoughts?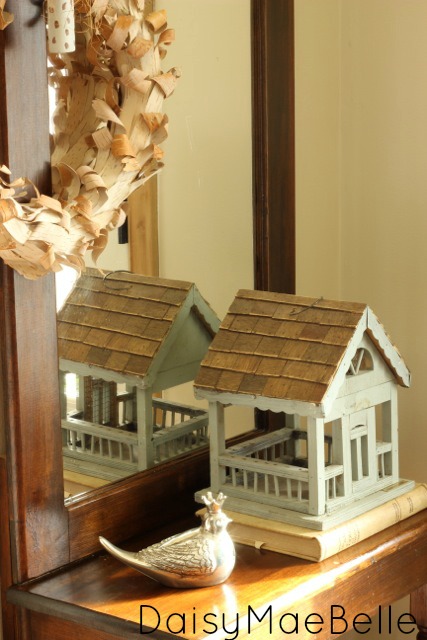 I did have a huge chalkboard in this space.  But, my whole family agrees that we are going to like having the mirror here instead.  (Great for giving yourself one last "check" before you leave the house – noses, teeth, hair and such. . . )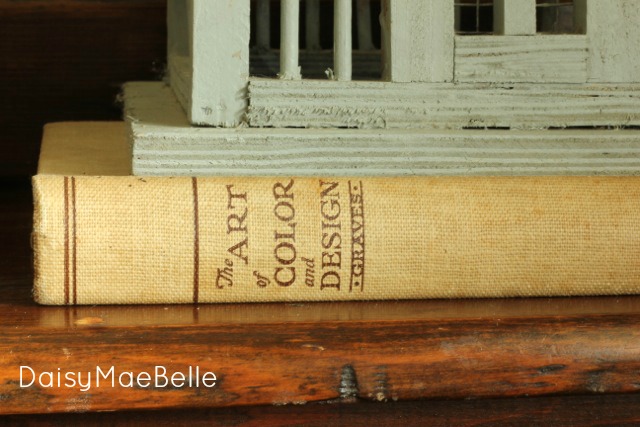 This is a recent thrift store find.  Love the title and color of this old book.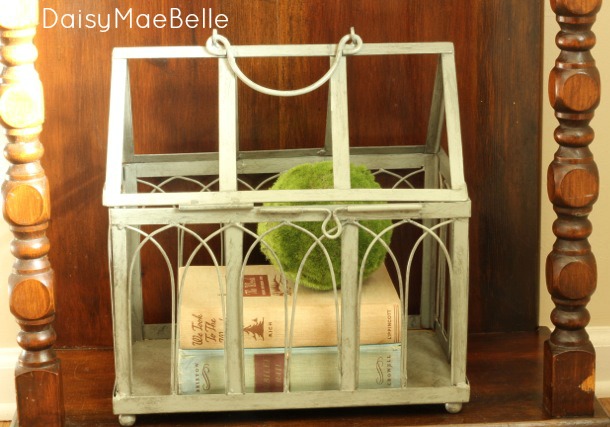 The moss orb adds a little life and color.  I want to add some succulents to my house and this might be the perfect spot for some.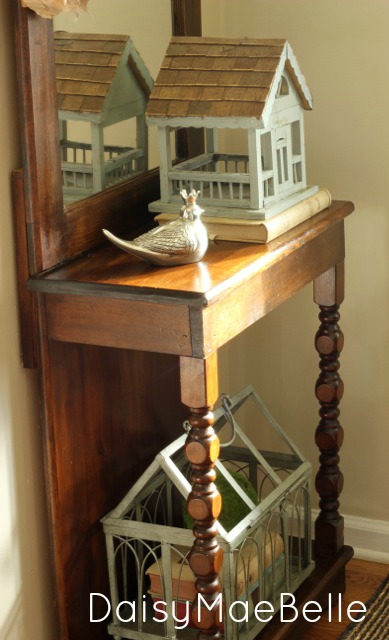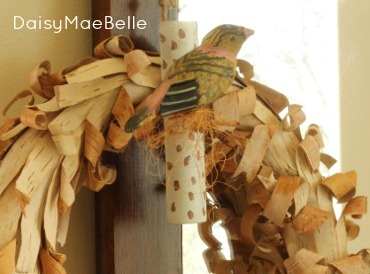 The birch wreath is actually one of my Christmas decorations, but I have decided that I can use it year round.  Especially with this precious bird perched on it!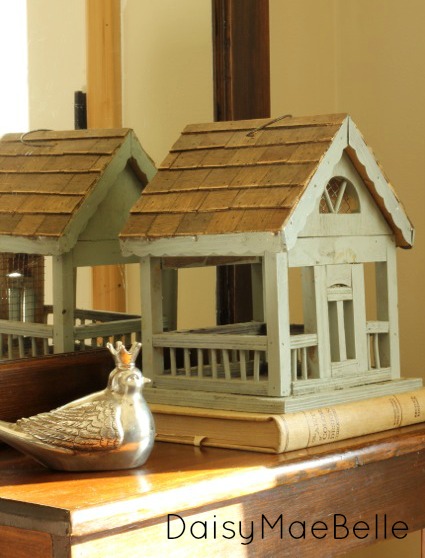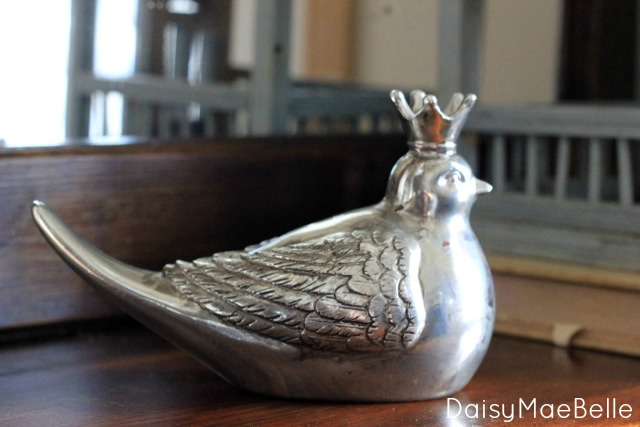 So there you have it.  The latest addition to my foyer.  I think I can now let this space rest for a while!
I hope that you are enjoying some sunshine in your neck of the woods.  I am sure loving ours today!  May you be inspired to create a little warmth in your own home today!
Life to the full,
Melissa
Sunday
Monday
Tuesday
Wednesday
Thursday
Friday
Saturday