I can't believe that Christmas is only 8 days away!  I decided I should go ahead and get my dining room table set for lunch on Christmas day.
We are home from church this morning due to my oldest feeling a bit puny.  Hopefully, she will feel better as the day goes on.  Today happens to be my 17th wedding anniversary and my sweet husband surprised us with lunch reservations at our all time favorite restaurant – Miller's Grocery!  The reservations are for 1:00, so I am hoping she is feeling better by then!
In the mean time, I have had time to set the table and take a few pictures that I thought I would share with you.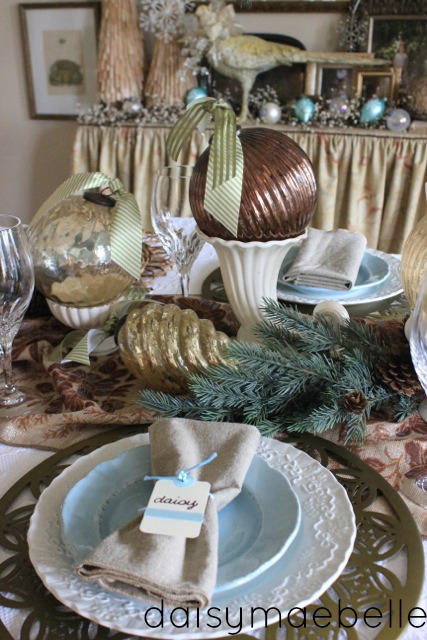 I used a twin quilt for the tablecloth. The runner is actually an oversized scarf that I picked up at Goodwill.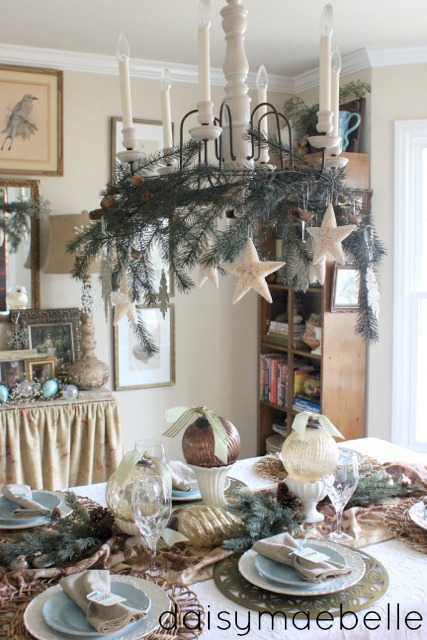 I mixed and matched wicker and brass chargers.
My mother-in-law gave me these precious salt and pepper shakers.
Oversized ornaments, ribbon and greenery decorate the middle of the table.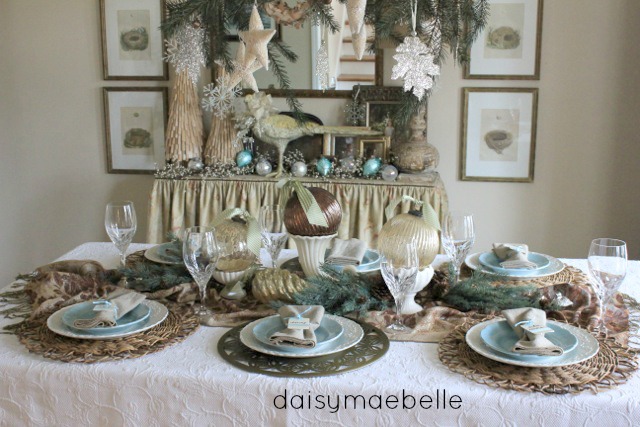 I also mixed white with blue dishes.
Gift tags tied to the napkins become name plates.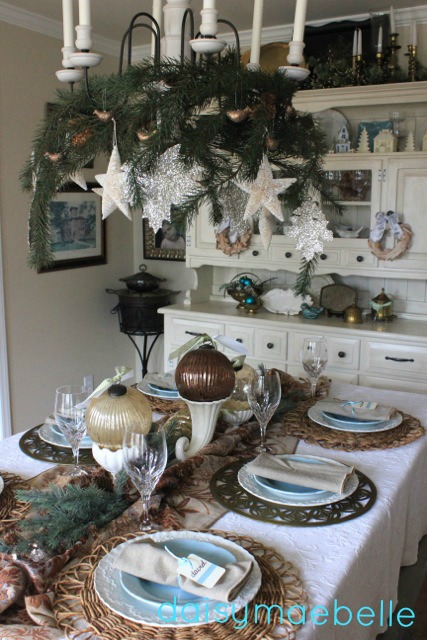 My oldest seems to be perking up.  Maybe Miller's Grocery is in my afternoon after all!
Life to the full,
Melissa
Sunday
Monday
Tuesday
Wednesday
Thursday
Friday
Saturday