I LOVE a house all decorated for Christmas.  I turn the lights on the Christmas tree and in the garland on the stairs first thing in the morning.  There is something so peaceful about the lights glowing in the dark house.  I always have my coffee before anyone else in the house gets up.  It is such a great way to start the day!
 I keep the dining room and front of the foyer pretty white, but then I use a richer color scheme for the family room.  The richer colors seem so much more cozy for this room.  This is the room where we spend the most time.  We love to build a fire on cold nights!
Here is a little of our family room.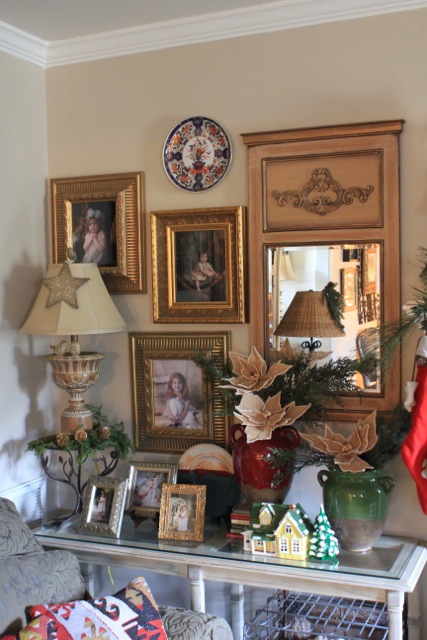 I love the thought of "Simplify Christmas ~ Celebrate Christ."  I like to keep it front and center throughout the holidays.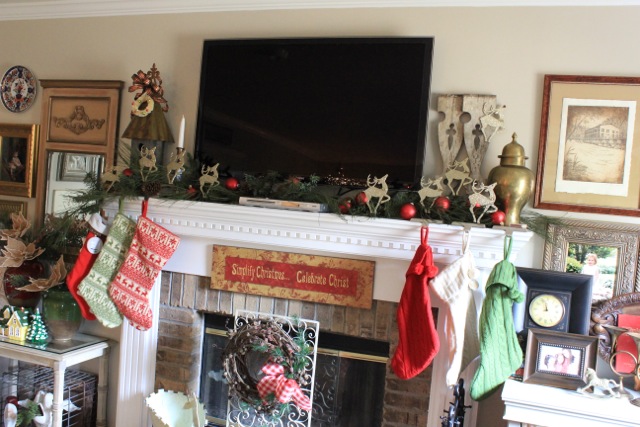 It is hard to make a mantle beautiful when it is also where you house your television!  I try to have enough distractions around it that you don't notice the giant black box!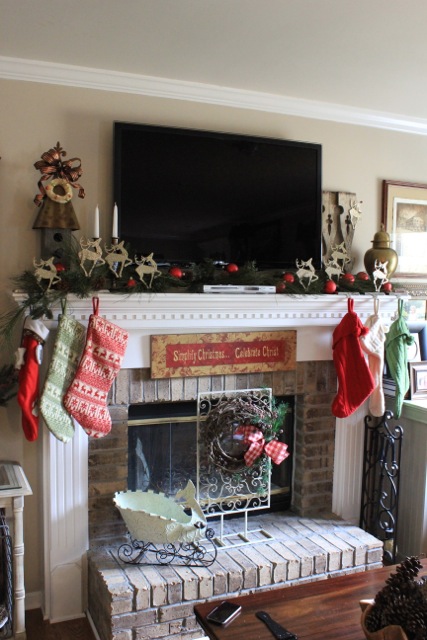 I added reindeer ornaments to the garland.  Yes, there are 9 and Rudolph is included!  I glued a red berry to one of the reindeer for his nose.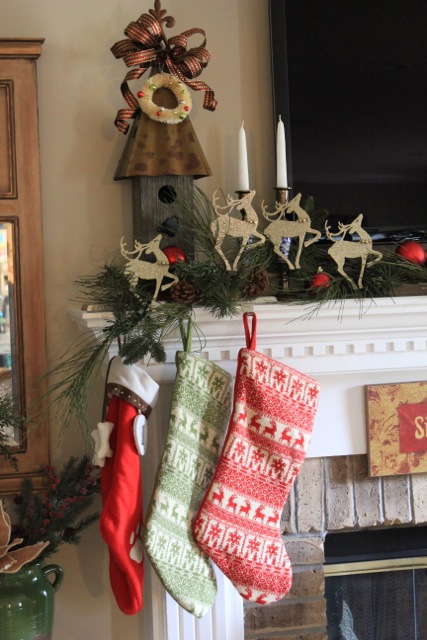 I tied a lot of bows and ornaments onto "non-Christmas" things to make them "Christmas!"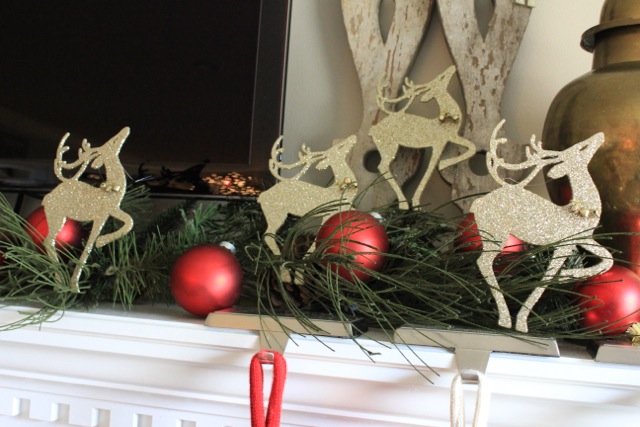 I didn't get a good picture of Rudolph.  He is hanging from the old porch piece.  I promise that he is there!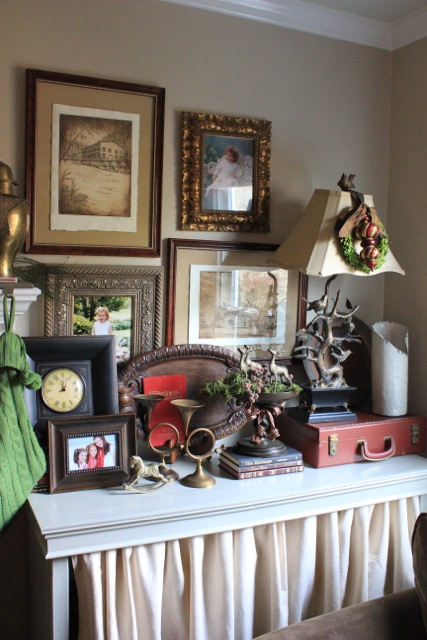 I found some great brass for Christmas.  Notice the horns and the rocking horse.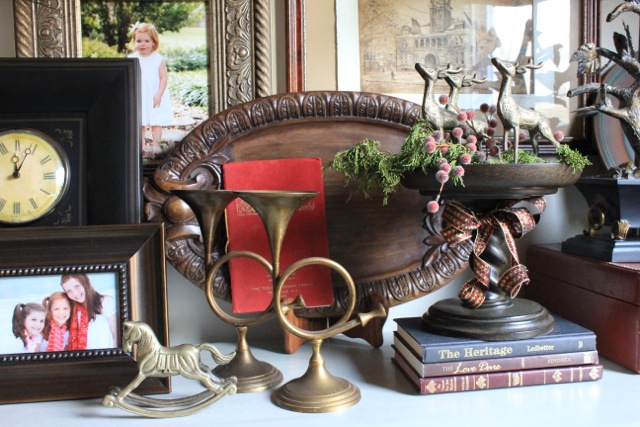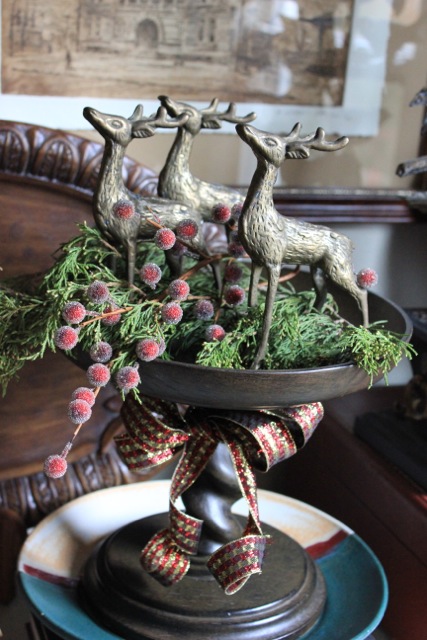 My favorite brass yard sale find were these beautiful reindeer!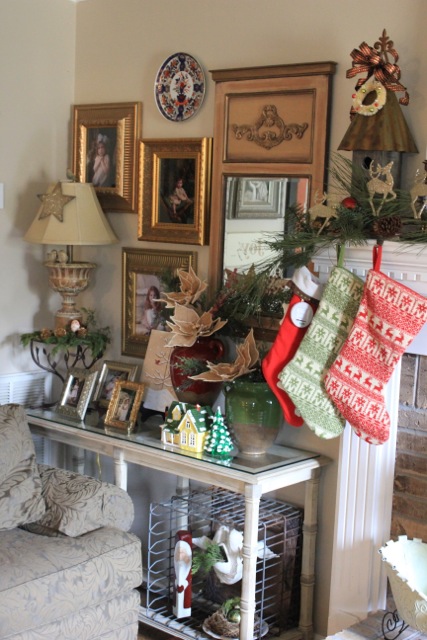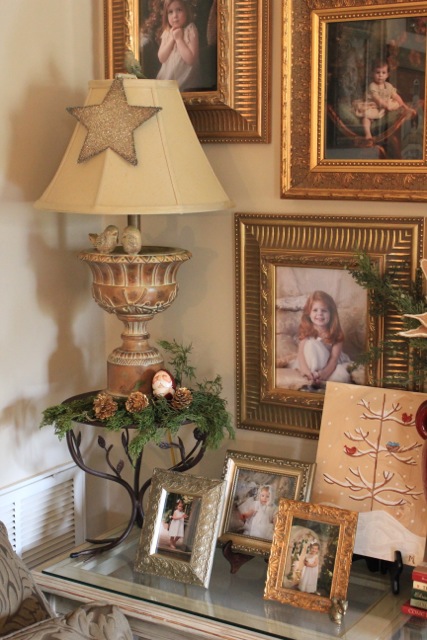 I use cake stands for everything except cakes!  I think they make perfect lamp stands.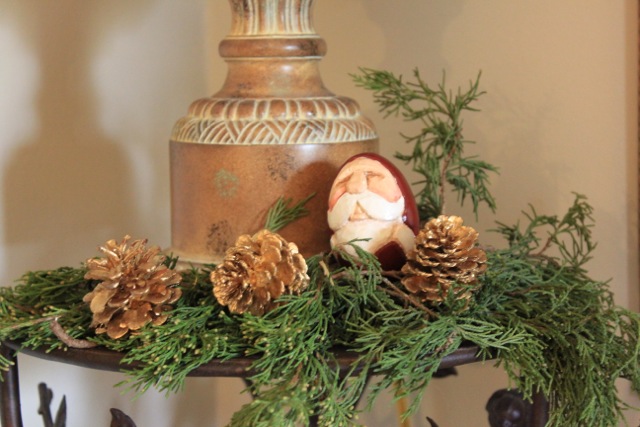 A good friend carved this precious Santa for us years ago. I tucked a bit of real cedar around.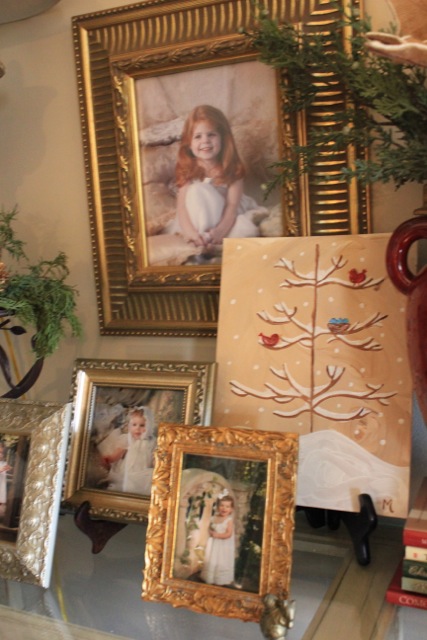 I painted the bird painting a few years back.  Every now and then, I get in the mood to paint.
Yes, those are burlap poinsettias!  I found them at Samantha James here in Murfreesboro.  I wish that I had bought more of them.  They sold out fast!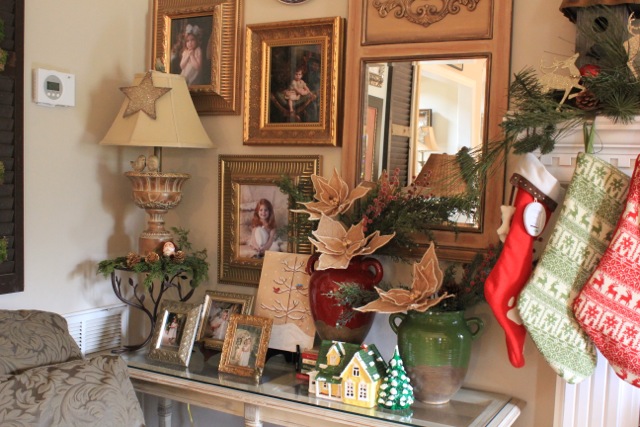 I will share the other half of our family room tomorrow.
We are off to a little Christmas market they have at our church each year.  The kids have the chance to do their own Christmas shopping.  That is how my husband ended up with a singing Christmas tie under the tree last year!
Life to the full,
Melissa
Sunday
Monday
Tuesday
Wednesday
Thursday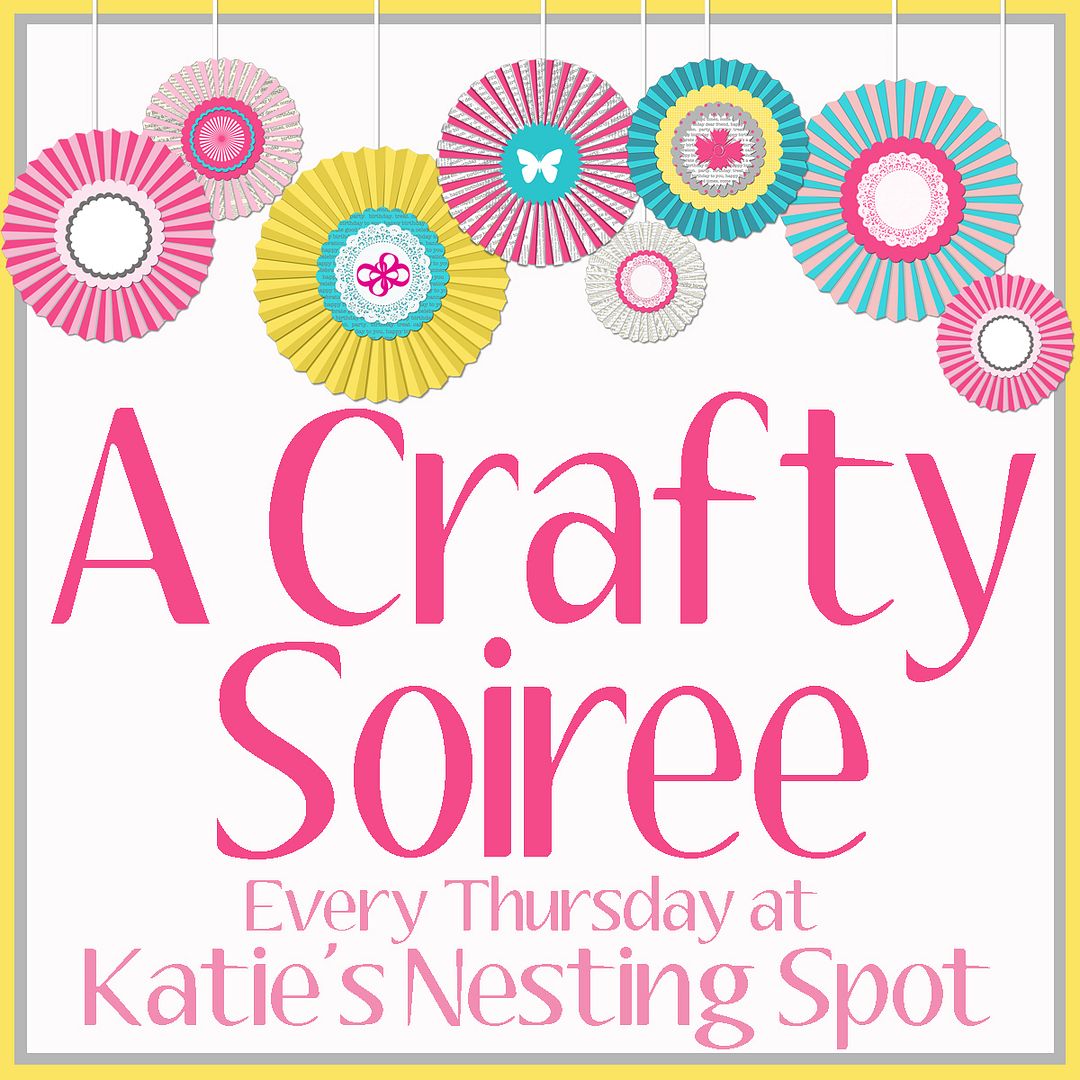 Friday
Saturday