One of my favorite holiday traditions was today; our annual town Christmas Parade!  We claim the same spot every year, lining our lawn chairs on the side of the road with friends.  Every fire truck in the county leads the way for the marching bands, dance teams, local business and boy scout floats.  Our children opt to sit on the curb because they know that they will be closer to the candy that flies from those floats.  They bring little bags to collect their bounty.  It is a good thing, because Halloween candy is almost gone.  Luckily, a local orthodontist throws toothbrushes from his float.  Santa closes out the parade riding on his big red sleigh.  It is very small town, and I love every minute of it!
I finished all of my Christmas decorations last week and finally got the house clean and in order.  I LOVE to turn on all of the Christmas lights and enjoy the peace.
Here is a little of my dining room.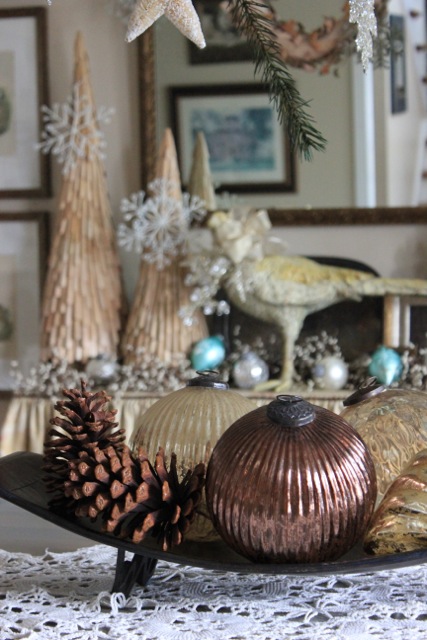 I feel like a broken record, but I went with a natural theme.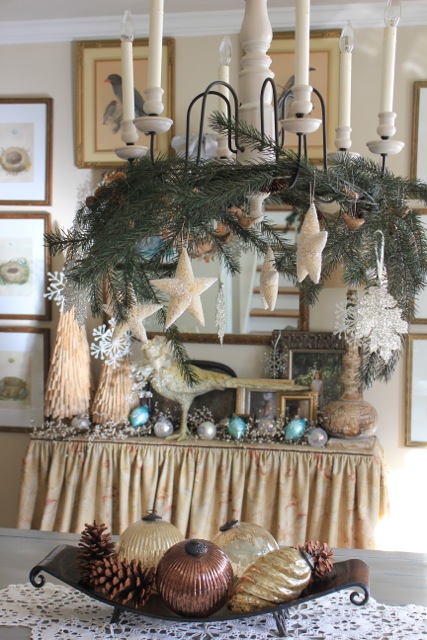 I can't resist hanging garland and ornaments from the chandelier.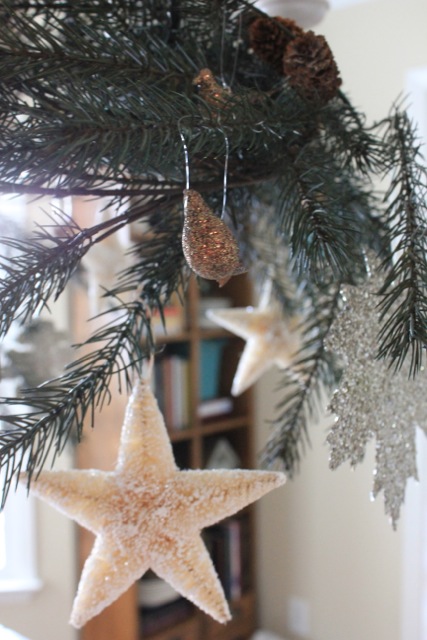 Ethel is wearing a festive bow and a sprig of sparkly berries.  She is ready for the parties!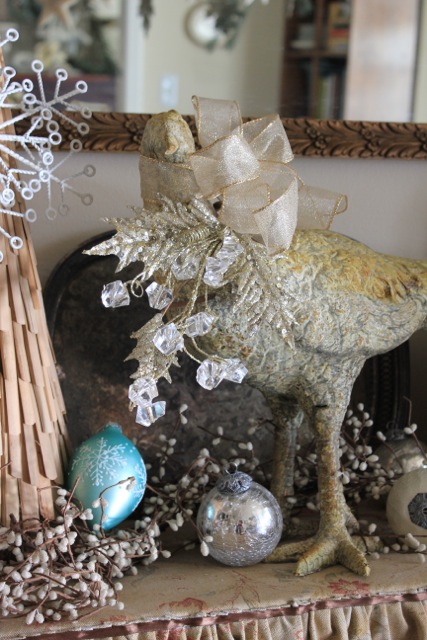 I found those great trees last year at the West Elm clearance.  LOVE them!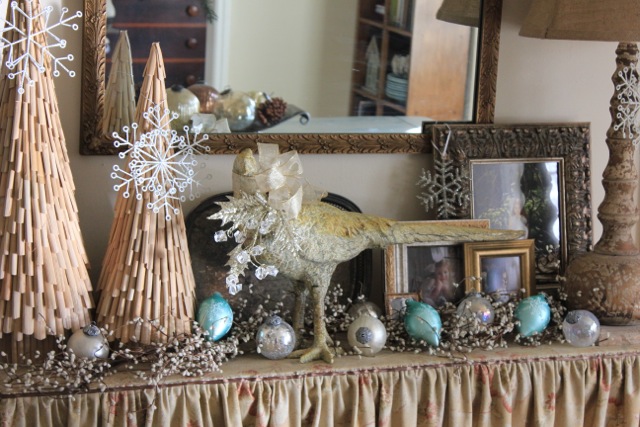 I hung a collection of snowflake ornaments anywhere I could get one to "grab hold."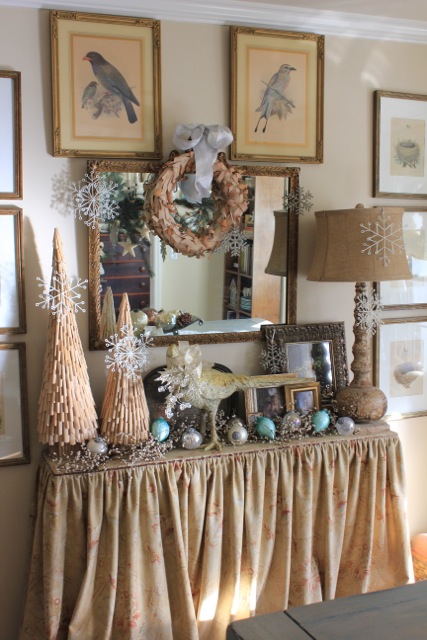 I threw in a little turquoise to brighten things up a bit.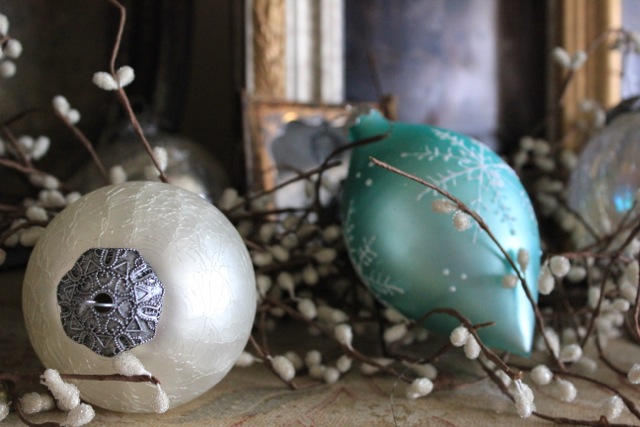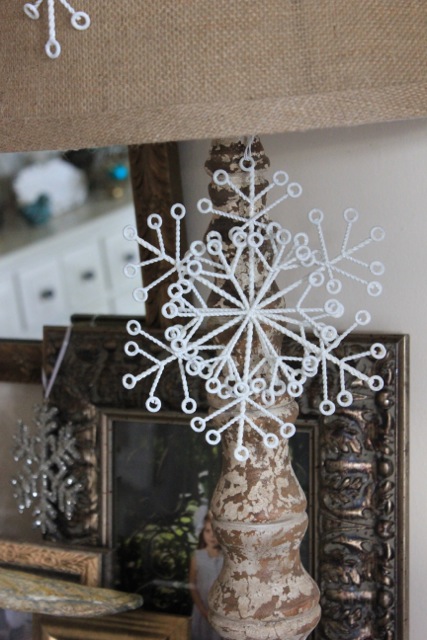 It is such a peaceful room.  I am so glad that it is the first room you see when you walk in the front door.  Because with 3 active girls, there are very few rooms in the house that remain this tidy.  Actually, this is the ONLY room that remains tidy.  But, I wouldn't have it any other way!  I love the blessing of activity in every room!
Life to the full,
Melissa
Sunday
Monday
Tuesday
Wednesday
Thursday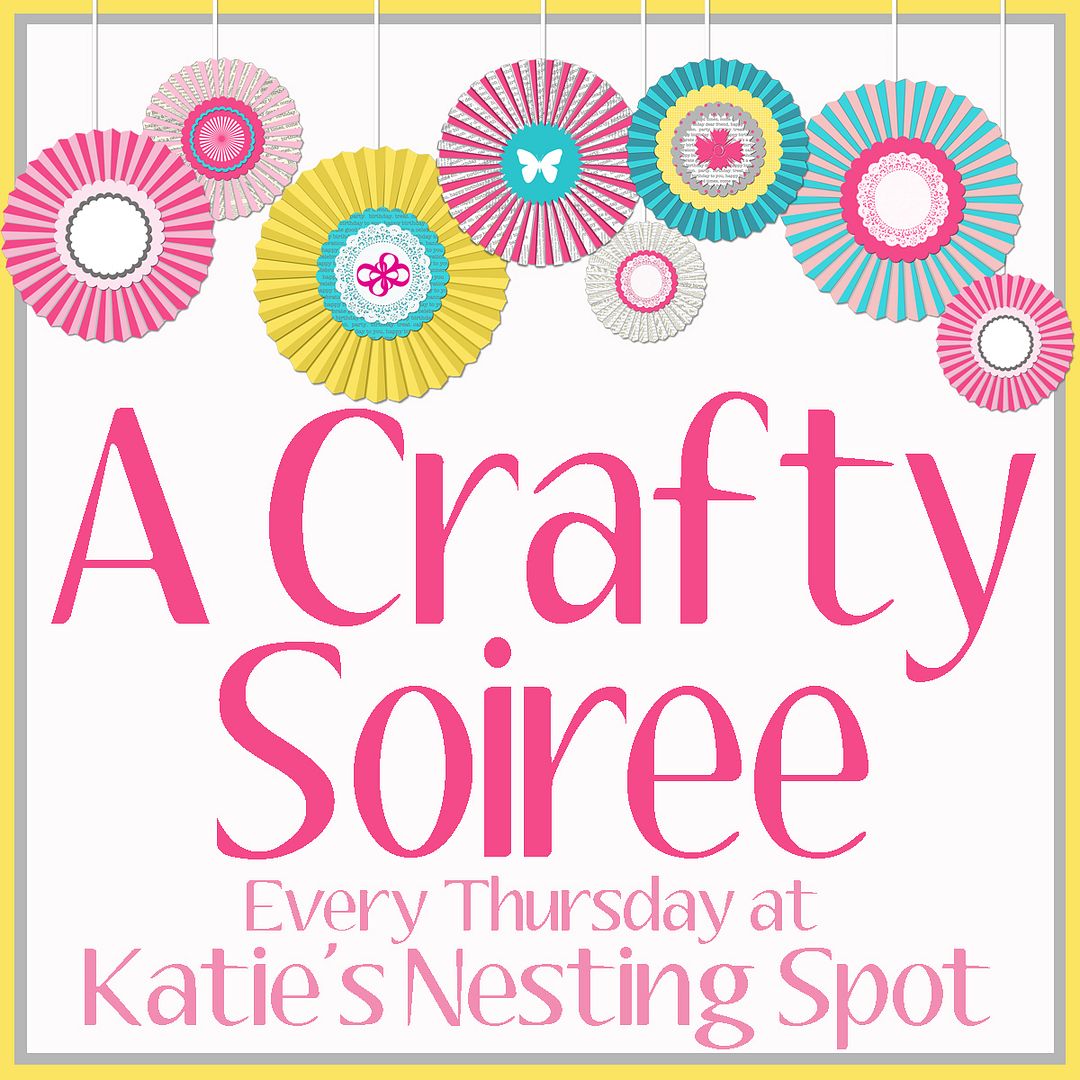 Friday
Saturday